Reuters: Samsung denies reports of the transfer of China display output to Vietnam
Samsung Electronics affirmed to Reuters that the information of relocating Samsung's display production from China to Vietnam was unfounded.
On June 19, Samsung Vietnam informed that Samsung Electronics would move its display production line from China to Ho Chi Minh City in 2020. However, Samsung Electronics, Samsung Vietnam's parent company in Seoul affirmed asserted to Reuters that the report was groundless and did not provide details. Then, the story of shifting display productions from China on the Samsung Vietnam website was removed.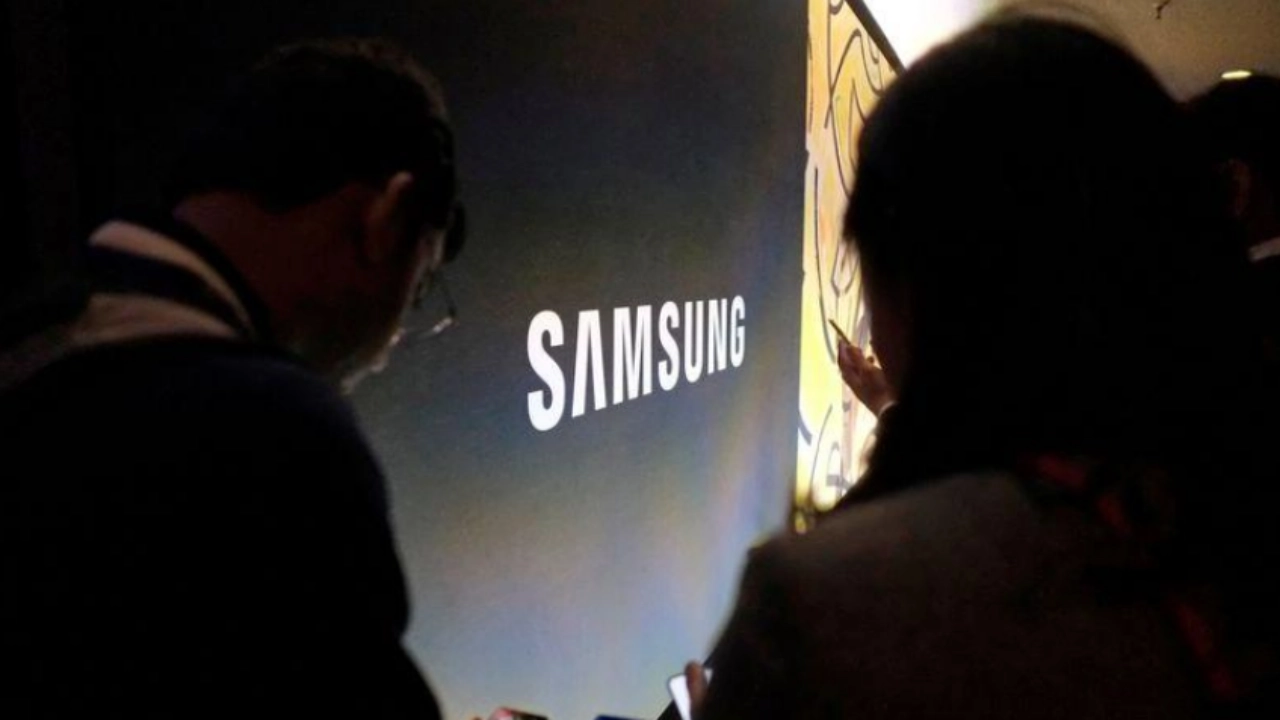 Attendees at Samsung Electronics Co Ltd's Unpacked event test out the company's new devices in San Francisco, California, U.S., February 20, 2019 Photo: Reuters/Stephen Nellis
Samsung is currently the single largest foreign investor in Vietnam with a total investment of $17 billion (approximately Rs. 1.29 lakh crores). It is reported by Reuters that Samsung has already had display production operations in Vietnam including six factories and two research and development centers. According to a report by the market research firm IDC, Samsung now has the lead in the market for displays of 24 inches in Vietnam, with a 34% market share.
The news that Samsung moved its display production from China to High-tech Park in Ho Chi Minh City emerged in the context of more and more companies seek to diversify the supply chain post the Covid-19 pandemic which demonstrates the world's dependence on China's supply of goods.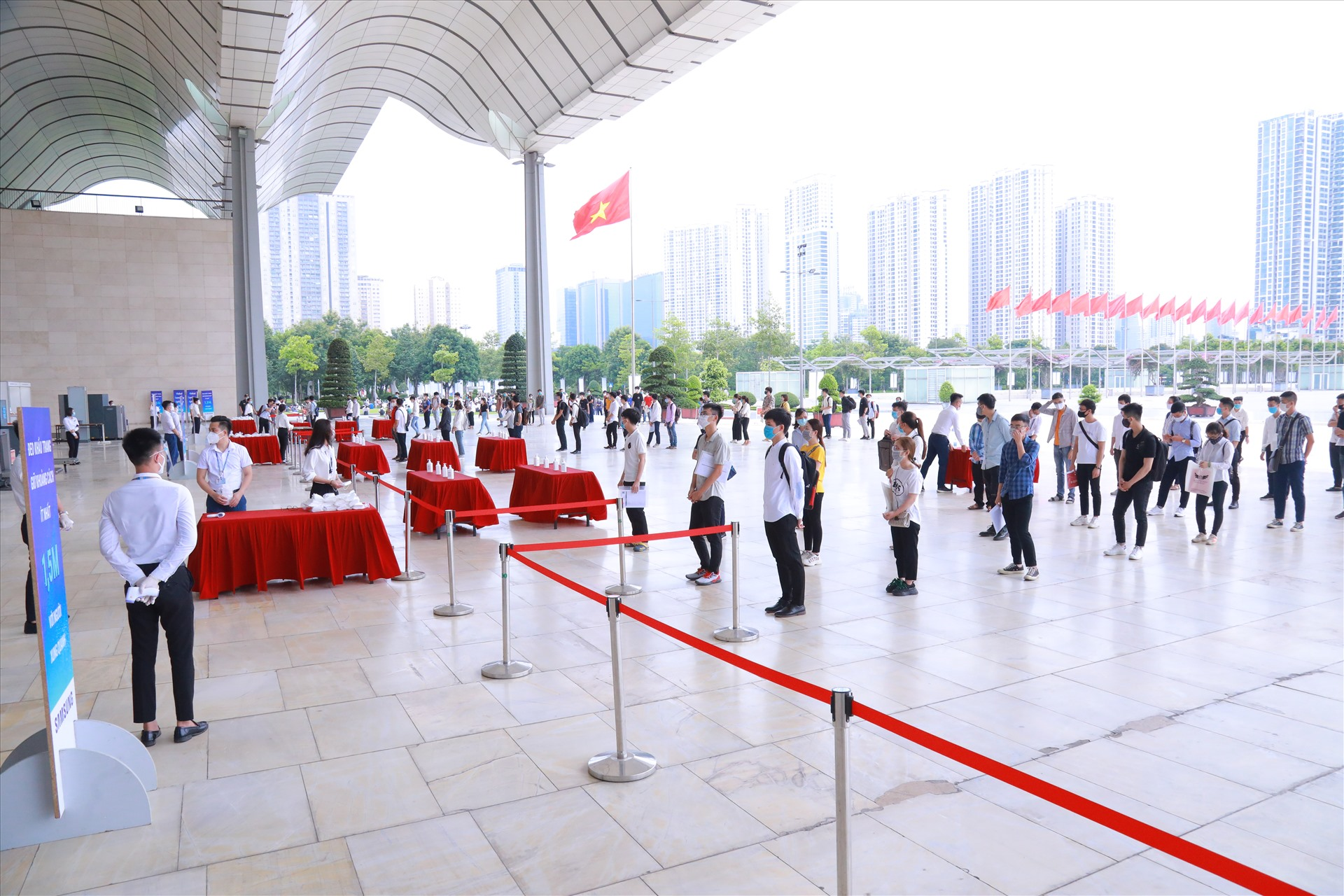 Samsung Vietnam organized large-scale recruitment on June 20 in Hanoi Photo: VNE
On the other hand, in order to supplement high-quality human resources and be ready for production and export plans in the coming time, Samsung Vietnam organized large-scale recruitment on June 20 in Hanoi.
The representatives of Samsung Vietnam revealed that more than 2,000 bachelor's candidates and engineers took part in the GSAT (Global Samsung Aptitude Test). GSAT is a global Samsung competency test for university graduates, including three basic parts: logical math, reasoning, and visual thinking. This is one of the important test rounds in the process of recruiting graduate students of all Samsung companies worldwide, said Vietnamplus.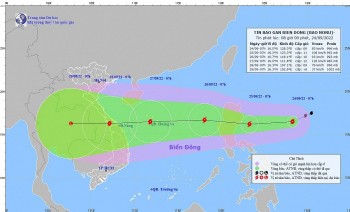 National
Vietnam News Today (Sep. 25): UN backs Vietnam's development priorities; Typhoon Noru heads toward central Vietnam; Vietnam maintains efforts to fight IUU fishing; Three Vietnamese airlines named among world's best air services.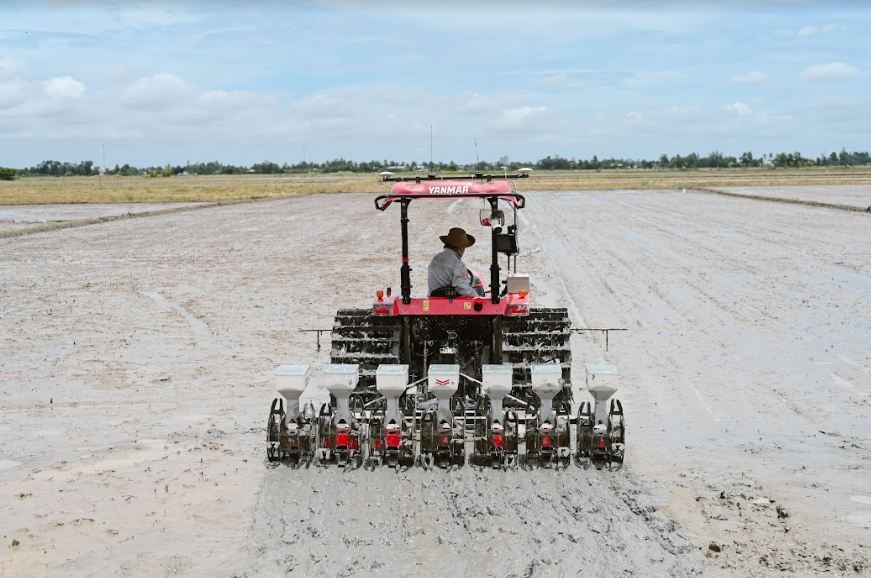 Make in Vietnam
10,000 farmers on the Mekong Delta see incomes increase by 17% through successful public-private partnership between Olam Agri Vietnam, GIZ and Vietnam's Ministry of Agriculture and Rural Development
September 23, 2022 | 13:33