Rubber exports witness a rocket in the first two months of 2021
According to the Ministry of Agriculture and Rural Development (MARD), rubber exports have a positive growth in just two months of 2021, doubled in both volume and value compared to the same period last year.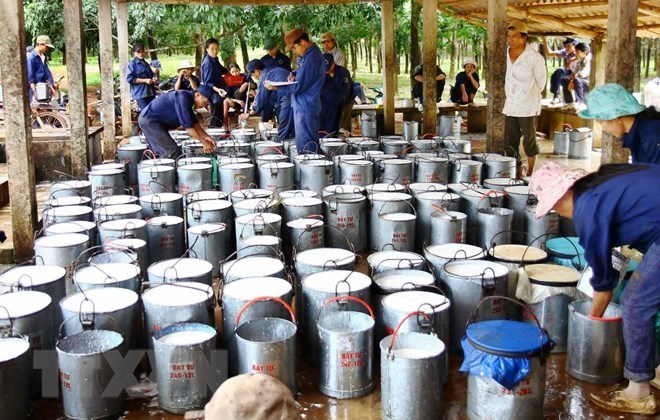 Photo: VNA
Vietnam's rubber exports in the first two months of 2021 doubled in both volume and value compared to the same period last year, after months of slowdown, according to the Ministry of Agriculture and Rural Development (MARD).
In January – February, rubber shipments reached 320,000 tonnes, a jump of 89.9 percent from a year earlier, while value totaled 516 million USD, a 2.1-fold increase year-on-year
Rubber price also rebounded, averaging 1,608 USD per tonne in January, up 10.3 percent year-on-year.
China was Vietnam's top importer, purchasing 72.7 percent of rubber exported by the Southeast Asian country. It was followed by India (4.6 percent) and the Republic of Korea (2.7 percent).
The MARD's Agro Processing and Market Development Authority forecast the price will rise further on the back of short supply and surges in international benchmark prices for natural rubber on Japan's Osaka Exchange (OSE) over the previous month.
The US's approval of a 1.9-trillion-USD coronavirus relief package and expected growth of auto sales in China in 2021 also provide a bright outlook for the global rubber market in the time ahead.
Vietnam exported about 2.3 billion USD worth of rubber annually, making it one of the country's key currency earners.
Rubber exports to China accounted for 77% of the total turnover in 2020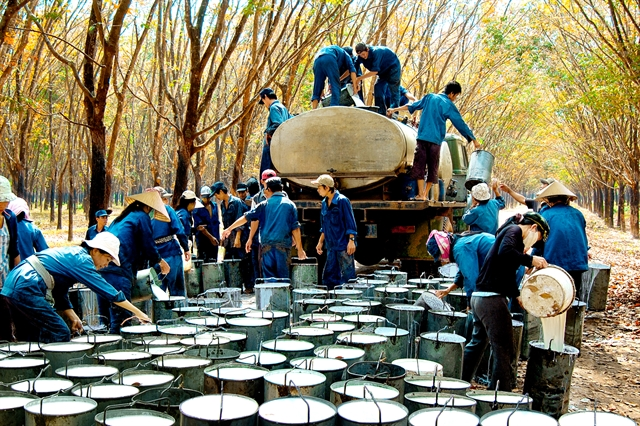 Photo: Vietnamnews
Vietnam exported a total of 1.75 million tonnes of rubber in 2020, bringing in 2.38 billion USD, a year-on-year increase of 2.9% in volume and 3.6% in value, according to the General Department of Customs on January 14 showed.
Of which, Vietnamese rubber exports reached 226,128 tonnes of rubber worth US$360.53 million in December, up 4.5% in volume and 8.9% in value compared to November 2020.
The average export rubber price in December 2020 reached 1,594.4 USD/ tonne, down 4% compared to July 2020 and 10.4% from August 2019. Average coal prices decreased by 0.7% to US$1,362.6/tonne in 2020.
The mixture of natural rubber and synthetic rubber (HS code 400280) is the most exported item, accounting for 65.54% of the country's total rubber export volume. Particularly in December 2020, exports of this product reached 226,128 tonne worth $360.53 million with the average price of $1,594.4/tonne, up 4.5% in volume, 8.9% in turnover and 4.2% in prices compared with November 2020.
China has always been the main rubber export market of Vietnam, accounting for 77% of the total rubber export volume and turnover of the country, reaching 1.36 million tonnes worth 1.83 billion USD with a price 1,343 USD/tonne, an increase of 17% in volume, an increase of 18% in turnover and an increase of 0.6% in price compared to 2019, according to Assemconnect Vietnam.
Behind the main markets of China is India and South Korea but the export volume has dropped sharply. Specifically, exports to India decreased by 51% in both volume and turnover, reaching 61,520 tonnes worth $89.32 million. Export to South Korea decreased by 30.5% in volume and 24.9% in turnover, reaching 32,183 tonnes valued at 50.12 million USD.
The Agro Processing and Market Development Authority said that demand for rubber in the coming time will increase due to the forecast that the economy of China, the world's leading rubber consumer, will continue improving, especially in 2021.
At the same time, it is forecast that demand for rubber will increase as automakers push up production.
In relation to the domestic market, the price of raw rubber materials nationwide increased during the first 10 days of December, before subsequently experiencing a downturn. Furthermore, December saw a number of rubber companies announce adjustments in the purchasing price of raw rubber latex at gardens and factories.
According to Vietnamnew, despite the difficulties caused by the COVID-19 pandemic and natural disasters that directly affected it, the Việt Nam Rubber Group achieved its revenue and profit targets for 2020. It reported an after-tax profit of VNĐ5 trillion on sales of VNĐ25.477 trillion (US$1billion).
But with COVID-19 still a threat, it expects 2021 to be a difficult year.
It has advised its subsidiaries to not stockpile to wait for prices to rise or sell too soon if prices fall. They should work closely together with respect to processing to control quality and make their products consistent.
It would focus on restructuring and step up investment in the rubber sector, and M&As would help close the rubber tire and tube products value chain, it said.
Currently, it has five main lines of interest: growing rubber trees and processing latex, processing rubberwood, making industrial products from rubber, operating industrial parks amid rubber plantations, and high-tech agriculture.
In the natural rubber segment, GVR manages more than 400,000ha of land under rubber trees, but this business has been on a downward trend in recent years due to low rubber prices. The COVID-19 pandemic has further hurt demand for rubber, pushing production even lower. Expanding tires and tube production could help revive revenues. It entered this segment in 2017 through a partnership with the Southern Rubber Industry Joint Stock Company (Casumina) to produce the VRG brand of tires.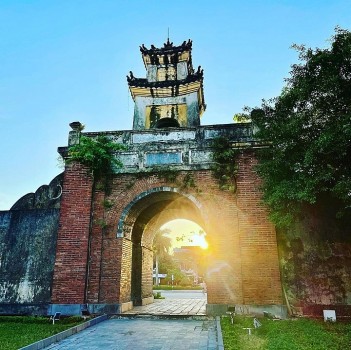 Travel
Quang Binh has many natural wonders as well as magnificent man-made architecture, one of which is Quang Binh Quan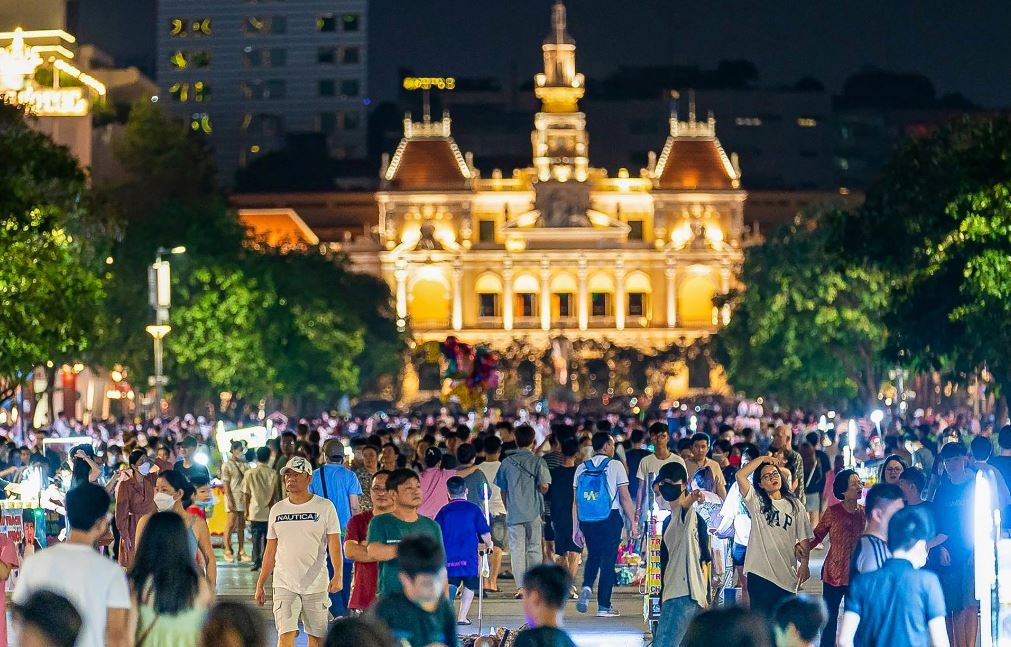 Economy
Vietnam Business & Weather Briefing (August 17): Vietjet offers tickets for Lunar New Year 2023 with super saving prices, reference exchange rate up VND 19 .
August 17, 2022 | 16:45