Russia grants 1,000 scholarships in 2021 to Vietnam
The Russia Government has granted 1,000 scholarships in 2021 to Vietnamese citizens to pursue study at universities and research institutes in the Russian Federation.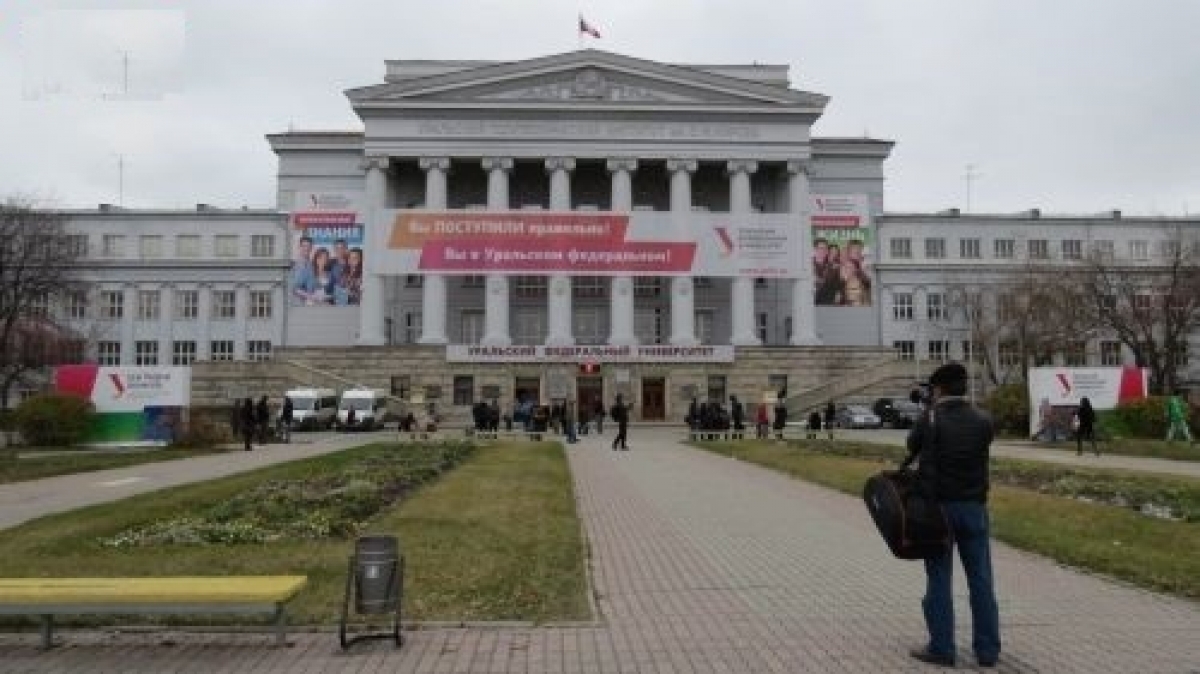 The scholarships are part of an education cooperation agreement signed between Vietnam and the Russian Federation.
As reported by VOV, the Vietnamese Ministry of Education and Training and the Russian Cooperation Agency represented by the Russian Centre for Culture and Science in Vietnam announced that they have begun to recruit candidates for the scholarship programme.
Beneficiaries are those who want to do a bachelor's degree, master's degree, doctor's degree or to serve an internship at hospitals. Candidates are required to attend a pre-sessional course on the Russian language before undertaking training.
Education is one of the effective cooperation areas between Vietnam and Russia. Tens of thousands of Vietnamese people have studied in Russia, and many of them have held key posts in State agencies upon their return to the homeland.
During high-level meetings, leaders of the two countries have agreed to increase education cooperation, including the exchange of students and human resource training in the areas of Russian strength and Vietnamese needs.
Last year, Russia granted 965 scholarships to Vietnamese students.
Back in 2017, the Russian Center for Science and Technology organized a ceremony to present awards to 170 Vietnamese students who won prizes in the Russian language, Mathematics, Physics and Informatics Olympiads in 2017. The winners received full scholarships from the Russian Government to study at Russian universities in the coming future.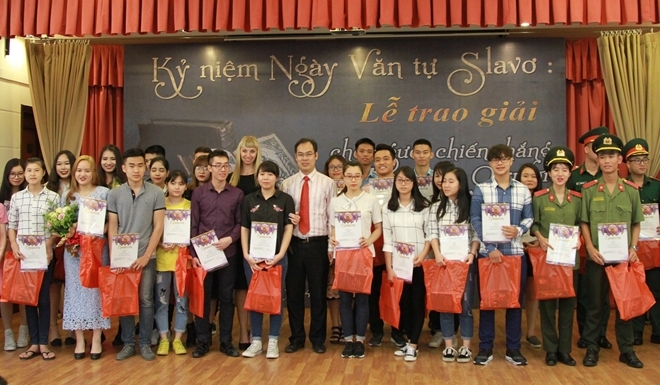 170 Vietnamese students will receive full scholarships from the Russian Government (Photo: en.cand)
According to the representative of the Vietnamese Ministry of Education and Training, these students will receive living allowances from the Government of Vietnam if meeting all requirements of Vietnam's scholarship regulations.
Speaking to the PSNews after receiving the award, Nguyen Tuan Hao, a student from Hanoi University said: "Winning and receiving a scholarship to study in Russia is my dream. I believe that studying in Russia will help me expand my relationship with friends from different countries and have a profound insight into Russia as well as other cultures. "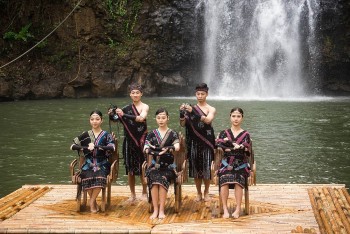 Travel
Many passengers applaud the creativity of the flight instruction video that Vietnam Airlines has recently introduced on their flights. This video not only creatively conveys the message of flight safety but also helps to spread globally the unique, indigenous cultural values ​​of the country and people of Vietnam.