Russia Marches into Eastern Ukraine: Vietnamese Remain Calm
Facing the situation in which Russian President Putin announced a military operation in Donbas and entered eastern Ukraine, many Vietnamese living there said they went to buy supplies. Many people worry that there will be power outages and water shortages in the coming days. However, everyone remains calm to deal with the current situation.
Ho Sy Truc, Vice President of the Vietnamese Association in Kyiv, Ukraine, said that many Vietnamese people were confused around 7 a.m. this morning when he woke up and read the news. He has also prepared to go to the supermarket to buy some food reserve food if the situation worsens. Shops and supermarkets around him are still open, but obviously, many more customers are coming to buy than in previous days.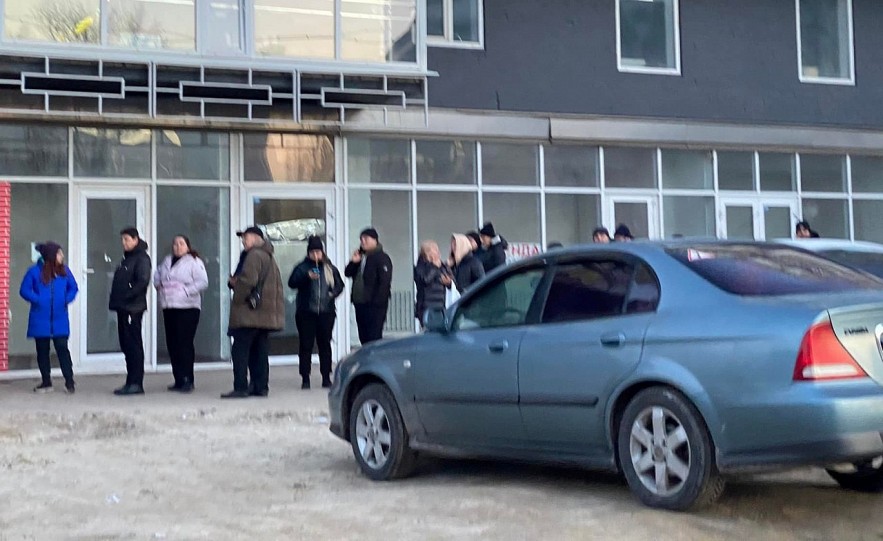 People queueing in front of the ATM this morning in Ukraine. Photo: Thanh Nien
"I am not too stressed out because if there is a real conflict, my house would still be here, it is not going to run away. I also advise Vietnamese in the region should not be running around and be too worried; people should stay put because the more they run, the more confused they become," said Truc.
According to Truc, people have crowded to get groceries at food shops and supermarkets in Kyiv since this morning. At gas stations, people queue up a lot, so they have to wait a long time to get what they want. The local government has not declared a state of emergency yet, but the school has informed students to stay at home for safety reasons.
Many people get food and personal care products. Photo: Thanh Nien
"Many families have prepared food and candles in advance. I am most likely afraid of falling into a power outage and no water situation, I really worry about that, but what comes will come. I can still go to the market this morning. However, getting fuel is the most stressful because people line up to buy it early when they hear the gunfire," Truc said.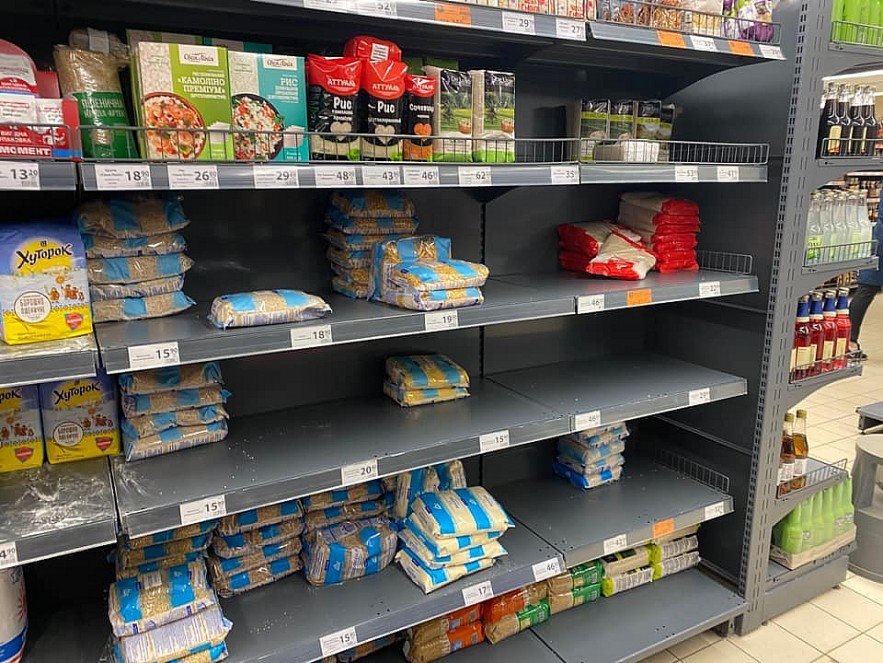 There were a lot of empty shelves. Photo: Thanh Nien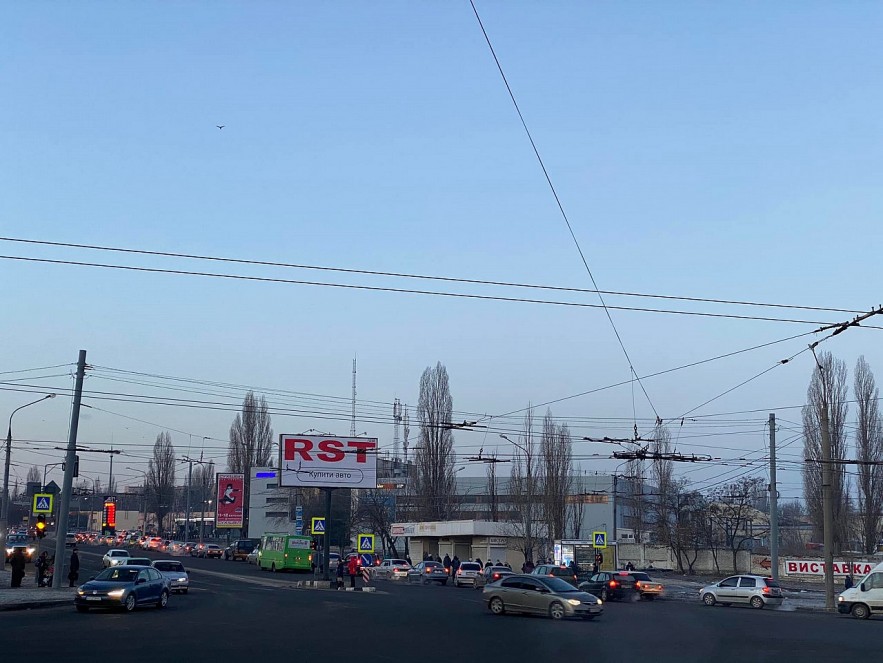 A gas station in Ukraine. Photo: Thanh Nien
Before the situation occurred, Ambassador Extraordinary and Plenipotentiary of the Socialist Republic of Vietnam in Ukraine Nguyen Hong Thach said that, for the past two hours, the Embassy had been monitoring the situation and communicating with the community.
"Not yet evacuating, no panic. A decision will be made depending on the situation," Ambassador Nguyen Hong Thach announced on his personal page.
Vu Hong Tuan, 31, who has been living and working in Hvardiitsiv Shyronintsiv Street, Kharkiv City, for more than 15 years, said he "would never have expected" that the military campaign would happen.
From February 23, Tuan read the newspaper and saw that the President had declared a state of emergency in many areas. He said he got a bit worried and had insomnia.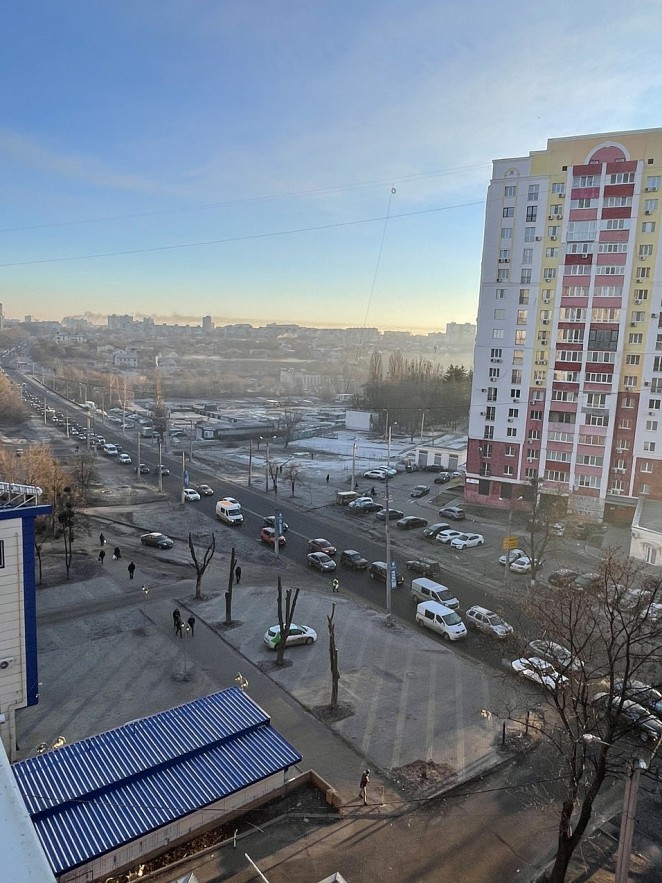 The street of Kharkiv, Ukraine, this morning. Photo: Thanh Nien
"A little after 5 a.m. this morning, I heard a lot of loud explosions, apparently shells. Really confused and scared at the same time. But anyway, I still kept calm, stayed at home, and hope everything happens in the military area, not in the residential area. Other than that, there's nothing more that can be done," he said.
Looking out of the window from his house, Vu Hong Tuan said the streets of Kharkiv were crowded with people who went out to buy food and withdraw cash. Although the current situation does not affect his work much because he has taken leave for two months now to take care of his wife, who is now eight months pregnant, he is also quite worried about his baby's due date.
"She's due in two weeks, I don't know what to do if things get worse. I hope everything is fine. This morning my parents still can go to the market to work as usual," he added.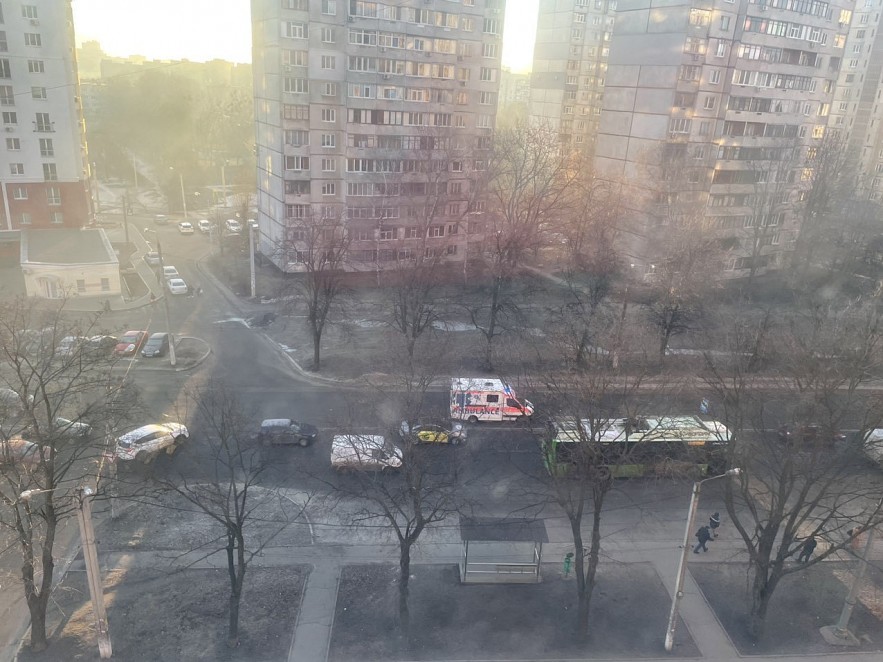 The street of Kharkiv, Ukraine, this morning. Photo: Thanh Nien
Hoang Nhung, a 40-year-old woman living in Kharkiv province, Ukraine for 20 years, said, these days, people around the area where she lives still go to work and go shopping for groceries as usual. The area where she lives is not far from where the loud noises occur. Indigenous people still went to work as usual his morning. Schools did not notify students to leave.
TASS news agency quoted the Russian Defense Ministry claiming the armed forces used precision weapons to neutralize military infrastructure, air defense systems, airfields for military flight bases in Ukraine.
The Russian military claimed that it did not organize "attacks" on Ukrainian cities as reported by Western media. Russia says that it has not taken any action to harm civilians in Ukraine.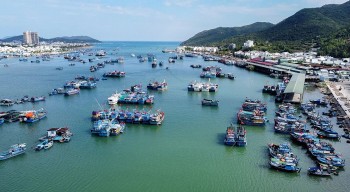 Economy
GDP growth quickened to 7.72% in the quarter ended June, beating the government's 6%-6.5% target.