Russia vs Denmark: Fixtures, match schedule, TV channels and live stream
Football fans are excited for the face off between Russia and Denmark in the knockout stage at Euro 2020, as the two teams will meet each other on Monday evening.
Russia are on course to reach the knockout stages of Euro 2020 despite only picking up three points from their opening two matches ahead of their clash with Denmark.
They fell to a 3-0 defeat against Belgium in their opener, before edging a narrow 1-0 win over Finland courtesy of Aleksei Miranchuk's strike.
The football aspect of Denmark's campaign has largely fallen into secondary position after star man Christian Eriksen suffered a cardiac arrest in their opening defeat to Finland.
The former Tottenham midfielder – who was quickly revived following a superb intervention by medics – has thankfully been discharged from hospital following the awful incident.
Denmark have zero points in the group after losing to both Finland and Belgium, but the players know that a win here could be enough to secure an unlikely third-place qualification spot.
There's plenty of Euro 2020 fixtures still to come with the knockout stages now looming and the last 16 taking shape.
Russia vs Denmark: Match schedule
Photo: Bettingtip10
Russia v Denmark will kick off at 8pm. It will take place on Monday 21st June 2021.
What TV channel is Russia v Denmark on?
Fans can tune in to watch the game for free on BBC Two from 7:30pm.
Games will be split between ITV and BBC throughout the tournament, with every single moment of every match being broadcast on free-to-air TV.
Fixtures Monday 21 June
Group C: North Macedonia vs Netherlands (18:00, Amsterdam)
Group C: Ukraine vs Austria (18:00, Bucharest)
Group B: Russia vs Denmark (21:00, Copenhagen)
Group B: Finland vs Belgium (21:00, St Petersburg)
Watch Live Broadcasting of Denmark vs Russia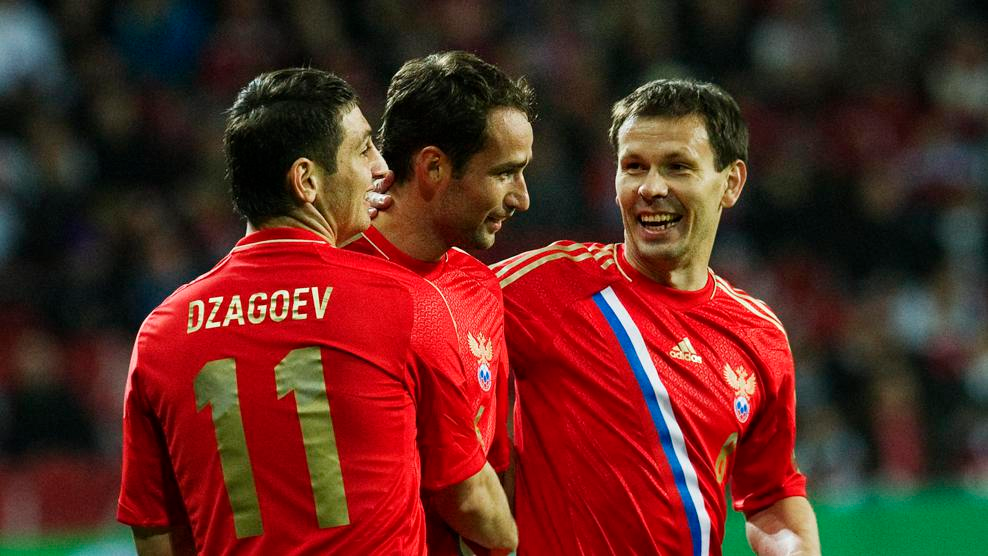 Photo: UEFA
Telesport
Telesport group is considered as the expert sports broadcaster in Russia. It is committed to the growth of professional sports all over the world. The Telesport Group Russia was founded in 1994. It has gained name as the largest sports marketing operator in Russia. Telesport owns the Official Broadcasting Rights of UEFA Euro 2020. Since UEFA Euro 2020 has allowed European Countries to broadcast free live streaming of Euro 2020 at least when their home teams are playing. Telesport will provide free live streaming of UEFA Euro 2020.
So, if someone wants to watch innovative streaming of Russia VS Denmark, from Russia, Telesport Group will provide Free Live and on demand streaming of Russia VS Denmark. It is available on all devices including Apple TV, Smart TV etc.
NENT Group
For improving the broadcasting of Euro 2020 across the Europe, this year the authorities have provided their Official Exclusive Broadcasting Rights to various channels. Nordic Entertainment Group (NENT Group) has also acquired the Danish Rights to live stream UEFA Euro Football Championship for the first time, this year.
NENT channel was founded in 2018 and is considered as the national broadcasting channel of Denmark. Soccer fans can enjoy Euro 2020 from any corner of Europe from Denmark on NENT TV. It will provide comprehensive coverage of all matches of UEFA Euro 2020, including both live and on demand Streaming.
NENT group will provide both live and delayed matches streaming on both TV and its digital outlet. All the channels of NENT are Free and provide streaming along with advertisement. So, if someone has a cable in their house they can enjoy complete coverage of UEFA Euro 2020 from their houses for Free.
It is available on all devices including Apple TV, Smart TV etc.
CricHD (Free)
CricHD is a free live streaming app. It offers live streaming of all sports including UEFA Euro 2020 in HD quality. It provides streaming through different channels. CricHD updates its schedule on daily basis and stream all the new and old matches of Euro 2020.
Though it provides various kinds of Sports without any paid charges but it also has a drawback. Apart from the quality of the content it streams the viewers of CricHD have to deal with multiple unnecessary advertisements during streaming. If one is fine by the ads appearing in between the match, CricHD is a best choice to watch all 51 matches of Euro 2020. As it is free all over the world.
It is available on all devices including both Android and Apple phones, Smart and Apple TVs etc.
Watch Live Stream of Russia vs Denmark on Sky TV
Sky TV is one of the biggest telecommunication network in UK. Sky TV operates in various countries of Europe including United Kingdom, France, Germany and many more. It is also one of the channels that holds all the broadcasting rights of Euro 2020. Sky TV provides LIVE and on demand Streaming of all the matches in UEFA Euro 2020. For European users, Sky TV is a best choice to watch UEFA Euro 2020 as it streams its content in Ultra HD quality.
It charges just £26 per month with any time cancelation offer for the broadcasting of all its channels.
Available on both Android and Apple devices. It is also available on Smart TV, Xbox one and other smart devices.
Watch Live Streaming of Russia vs Denmark using VPN
Some of the above mention video streaming apps and channel may not work in your areas. Such apps or channels can be manipulated by using VPN.
The most trusted server of VPN is known as Express VPN. Express VPN has wide range of US and other countries' servers. One can manipulate any app by installing Express VPN and connecting to any of its servers. Express VPN also helps to get free trials from different video streaming apps like ESPN or can manipulate the accessing strategies of many apps and websites. Express VPN is a virtual private network service offered by the British Virgin Islands-registered company. It was launched in 2009 and is the best trusted VPN service since then.