Switzerland vs Turkey: Fixtures and match schedule, TV channels, live stream
Turkey and Switzerland will compete for a winning position this Sunday, June 20. In the article below, we update the match's fixtures, schedule, TV channels and live stream for football fans to catch up.
Switzerland and Turkey simply must win for the first time at Euro 2020 to have any hope of reaching the knockout stages.
Letting a lead slip against Wales before being brushed aside by Italy has left the Swiss licking their wounds, while went down timidly to the same teams.
Switzerland can still finish second, though will need Wales to lose to already qualified Italy and have a better goal difference, while Turkey's best chance is as one of the four best third-placed teams.
Switzerland vs Turkey: Match schedule
Photo: UEFA
Switzerland vs Turkey is scheduled for a 5pm BST kick-off on Sunday, June 20, 2021. The match will be held in Baku.
Fixtures Sunday 20 June
Group A: Italy vs Wales (18:00, Rome)
Group A: Switzerland vs Turkey (18:00, Baku)
Where to watch Switzerland vs Turkey
Photo: Todayuknews
TV channel: The match will be televised on ITV for free.
Live stream: UK viewers will be able to watch the match online via the ITV Hub.
Watch Live Stream of Switzerland Vs Turkey
To facilitate the soccer fans, the biggest football competition will be communicated by means of TV and radio, everywhere around the world. UEFA Euro 2020 authorities have distributed the Official Broadcasting Rights to many TV and Online channels, so that they can provide Live Stream as well as on demand/ delayed matches of Euro 2020.
This section will talk about both Free and Paid streaming apps and channels that will provide Live Broadcasting of Switzerland V/S Turkey, Euro 2020 match.
Switzerland Vs Turkey on TRT TV
TRT World is a state-owned news channel broadcaster of Turkey. It provides broadcasting in English 24 hours per day. The channel is operated by the Turkish Radio and Television Corporation (TRT). Its headquarter is in Istanbul and has various channels including its Sports channel. TRT World is a member of the Association for International Broadcasting. It owns the Official Broadcasting Rights of Euro 2020.
The Sports Broadcasting channel of TRT World is known as TRT 3; it mostly broadcasts Sports events. TRT 3 was the first high definition channel of TRT. It launched on 8 August 2008. It will provide 24 hours a day Live streaming of Euro 2020 in HD quality for Free on TRT. Like other TRT channels, advertisements are allowed on this TRT3 TV Channel.
Switzerland VS Turkey EURO 2020 Live Stream on SRG SSR
SRG SSR is a Switzerland brand that broadcast nations sports on TV channels, Radio and on Internet. The name indicates the initials of all the languages that are spoken in Switzerland. It owns the Official Broadcasting Rights of UEFA Euro 2020. SRG SSR provide Switzerland Vs Turkey Euro 2020 Live Stream Free and this year will provide complete coverage of all 51 matches of UEFA Euro 2020 with HD Quality.
It is a free channel of Switzerland and will provide Live Streaming along with the preview of previous matches played in UEFA Euro Football Championship. So if someone wants to enjoy live stream of Switzerland V/S Turkey from Switzerland SRG SSR is the best telecom network to approach.
TV4
TV4 is a free-to-air Television network. It is considered as one of the largest channel and owns the Official Broadcasting Rights of Euro 2020. TV4 has been broadcasting from anywhere around the world since 1990. It is an active member of European Broadcasting Union. TV4 is available on Satellite and on Television channels. In some areas it may require VPN service to stream its content.
TV4 being the Official Broadcaster of UEFA Euro 2020, offers its viewers the Ultra HD quality Streaming of all Euro 2020 matches. It will provide Live Streaming and on demand Streaming of Euro 2020 matches without any additional fee.
It is considered as one of the best Sports channel that provides Free and Live Streaming pf all Euro 2020 matches and would be the best choice to enjoy Switzerland V/S Turkey match on TV4 from anywhere around world.
Watch Switzerland V/S Turkey Live Stream using VPN:
Many video streaming apps can be manipulated by using VPN. Some of these apps include ESPN, Fubo TV, Sling TV and many more. By using VPN (preferably Express VPN) one can get free trials from apps like ESPN or can manipulate the accessing strategies of many apps and websites.
Express VPN is a virtual private network service offered by the British Virgin Islands-registered company. It was launched in 2009 and is the best trusted VPN service since then.
It is available on all devices including Phone, tablet, computer, and many others. All you need is a single Express VPN subscription and you got it covered.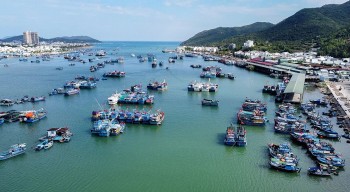 Economy
GDP growth quickened to 7.72% in the quarter ended June, beating the government's 6%-6.5% target.