Sagittarius Horoscope January 2022: Monthly Predictions for Love, Financial, Career and Health
Sagittarius Horoscope January 2022: January will also be a crazy time for Sagittarius , filled with work and surprises.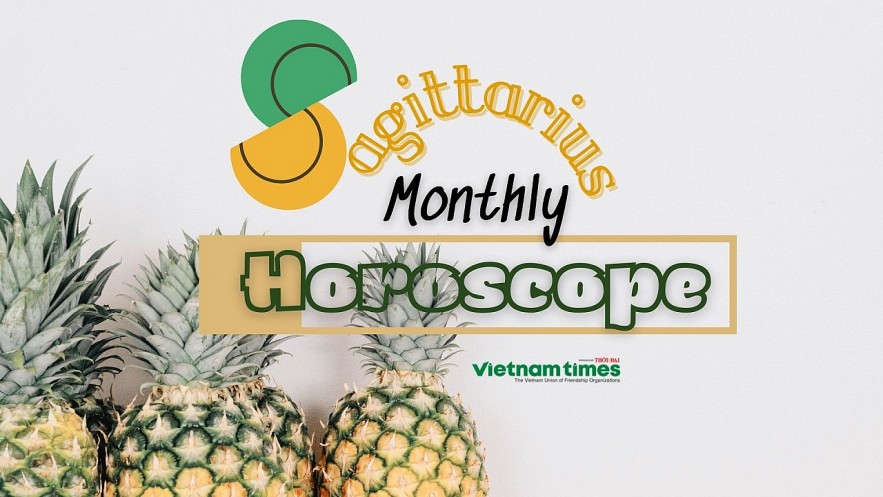 Sagittarius Monthly Horoscope January 2022. Photo: vietnamtimes.
Monthly Planetary Horoscope
With the emergence of the New Year and the start of January, Sagittarius you are going to fully embrace the fresh start that is being provided. You will enter the month will the emergence of a plethora of brand new ideas and chances for you to prove their validity. Your community is well in place to support in these new endeavors of yours. Make sure that you channel your increased diligence and newfound determination to achieve your dreams. A level of work productivity can help you achieve these goals. You will also do well to focus on improving your communication skills and dedicating yourself to growing this particular skillset.
However, when it comes to networking and making new connections through work- you should ease your way into this. You may inadvertently make a social faux pas that can come back to haunt you. Also, avoid overindulging your material wants and needs. This will only lead you to lose the magic in your work. Along with this, be careful to avoid overcommitting yourself to different causes. While you may want to take on more than you can handle, this will lead you to rapid burnout.
The first ten days of January are marked by the transitions of Mercury. The movement(s) of Mercury this month will help you achieve the full potential of your mental processes. Soak up as much information and knowledge during this time as you possibly can. The things you learn here will benefit you for years to come. The Sun in Capricorn will also position itself in a semi-sextile to your own sign, Sagittarius. The position of the Sun to your sign will help improve your sense of flexibility and understanding. On January 2nd, the New Moon will further foster your creativity. You are going to have a flash of inspiration that will serve as a motivation for the remainder of the month.
During this month the aspect of Venus will help you charm your way into the hearts of several different potential romantic partners. Within this endeavor, you shall be extremely successful, to say the least. Don't be afraid to branch out and flirt with people you may have previously overlooked. You never know where that could take you. In addition, the conjunction of the Sun and Mars will up your assertiveness in both your personal and professional lives. You are not going to be afraid to state your opinion and are more than willing to stand up for what you believe is right. This will also greatly benefit you as you grow within your career field. However, be careful to avoid too much pressure. If you spread yourself a little too thinly, the results will not be pretty for your future.
Towards the middle of the month, you will encounter a nearly overwhelming amount of different events and opportunities. These events will vary greatly and will probably throw you for a bit of a loop. Luckily, Mars will help you to increase your physical stamina- making attending all of these events a true possibility. Whatever may come your way during this time, you are more than capable of handling it. You will also be particularly attracted to the beauty of the world around you. Take some time spent out in nature or in an art museum. You won't regret slowing down for a minute and appreciating the beauty all around you.
As the middle of January draws nearer you may feel a bit tired of your current work. You may be feeling overworked lately or maybe you just don't like your work as much as you once did. Regardless, this is the perfect time to dive into some self-exploration. However, put this off until January 16th at the earliest. This is when Mercury will final reverse and will be in a perfect position to support you in this endeavor. Be wary of overusing your energy. Conserve your personal resources until the Full Moon in Cancer on the 18th of January.
At the tail end of the month, you are going to be overcome with a brand new wave of creative inspiration. You are going to feel more ready to lead others into this creative venture than you ever have before. Starting on January 20th, the Sun will sextile your own sign. This is an ideal time to strengthen your personal relationships. On the 26th and onwards, Mercury will facilitate your ability to catch the subconscious actions and motivations of those around you. Along with this Venus' semi-sextile will improve your standings amongst your peers. Unfortunately, Mars will tempt you into some impulse spending- an especially dangerous activity for you. If you do feel the need or urge to spend money, act with caution. Overall, you will receive the most out of January if you focus on compromise and personal flexibility, as gotohoroscope reported.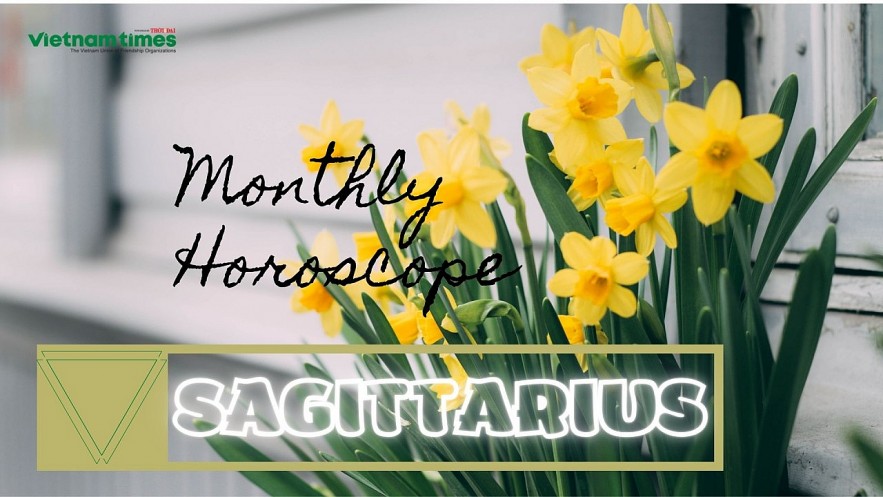 Sagittarius Horoscope January 2022. Photo: vietnamtimes.
Sagittarius Monthly Horoscope
The most important thing in January 2022 for Sagittarius will be feelings and emotions. A mood swing will make it difficult for you to make decisions, so remember not to be afraid to ask your friends for advice. January will also be a crazy time for Sagittarius, filled with work and surprises.
Sagittarius horoscope January is waiting for a busy month, as 321horoscope reported, but it is worth trying because management carefully looks at its employees and rewards those who are not afraid of hard work. Fortunately, this effort will motivate you to work even harder and become a role model for many people in the company.
The financial situation for Sagittarius will be perfect in January. Thanks to the favourable position of Jupiter, the money will flow to you abundantly. People who invested in the stock market a few months ago should sell their shares now. Due to the good financial situation, you have a little shopping madness, but you must not lose your mind completely because you overpay your emotions.
The presence of Mercury at the beginning of the month in your sign gives punch to your ideas and helps you to find out how to carry them out. You manage to convince your interlocutors and the doors open with incredible ease. Do not get in too much trouble, you may end up with some unforeseen complications, certainly short-lived, but that would force you to wait for things to settle down. Take a step back and take one step after another; it will be the best way to benefit from your ability to impose yourself. If an important appointment, or an interview, that requires preparation and energy is the order of the month, you should have all the chances to pass the obstacle as best as possible. Finally, this is a period during which you reorganize your daily life; you get a certain added value that will allow you to move forward, as freehoroscope reported.
January 2022 is a good time in the emotional sphere for Sagittarius. Single people should sign up for a trip abroad because in such circumstances they can meet someone special. If you are a person in a relationship, you will have harmony with your partner.
Social life Sagittarius will be very rich in January; there will be a chance to renew old friendships from years ago. An intense time will have a negative impact on health, which is why the Sagittarius in January will have to be particularly careful.
You are threatened with various types of injuries, so in the near future, give up intensive or extreme sports or activity. An excellent cure for nerves and stress will be music.
Sagittarius January 2022 Horoscope predicts that prayer will play a big role in changing bad situations into good situations in your life. Have a positive attitude no matter how hard your life is. With constant prayer sessions in your life, you will develop hope for a better tomorrow. Just hang in there and wait for your turn to enjoy success.
It would help if you stood by those who stand by you. Your Sagittarius personality will stress more teamwork in your life. Learn how to ask for help where things seem so difficult for you. Develop a passion for working for your goals. January 2022 predictions foretell hard work that will bring success to your life over things you find tough in life.
Sagittarius Monthly Love Horoscope
Love can come to you in work environment or friends circle now. You want to open up to others to find your ideal partner. Venus can make you look good and can give you the attention you need. And your words will be poetic, romantic and mature, and that will help you find the right partner for yourself. You will glow this month.
According to pandit, this month the augury from the stars holds out little cheer for your family affairs, since the stars are not favourably placed. Mounting expenses could put your family in a tight spot, even posing a problem of debt, further increasing the burden. Plan your expenses carefully well in advance to avert such an eventuality.
Some small passing doubts at the beginning and at the end of the month make you see a "half full, half empty glass". Face the discussions instead of running away from them; there is certainly nothing to upset you for so little but at least you will be certain. If malicious people bring you gossip, make sure they are true. It is best to question the person without further delay. Anyway you clear up a misunderstanding or you skip over an unimportant disappointment. The conquest of your own confidence will be on the front line throughout the month. You think logically, maybe a little too much for the love context. Heart and reason work well together, but by letting you fall your defenses, you find a certain freshness that makes you feel good. Distance and reunion to better "patch things up", could be the lot of many natives. You're supporting someone; the links you find may not be the ones you thought. A friendship story could turn into a love story for a day or forever. Some unforeseen events of good quality will give you a balm to the heart, you enjoy the favor of the stars: physically and emotionally.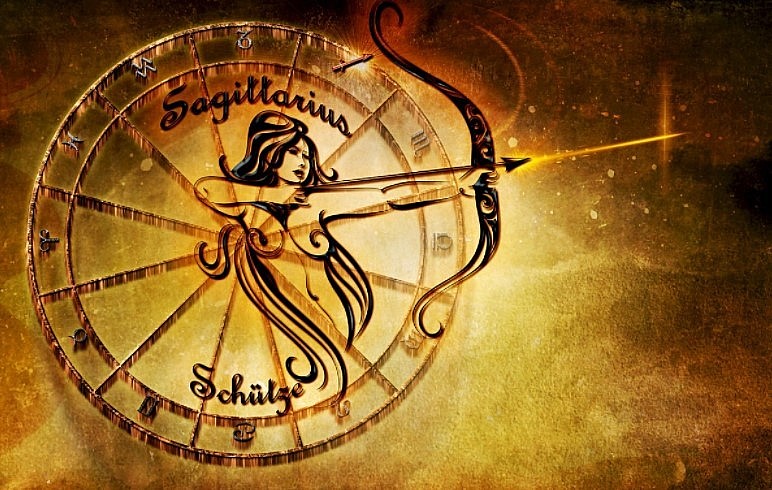 Sagittarius zodiac sign. Photo: horoscope2021.
January will bring out to the surface some unsolved situations from the past, and Sagittarians will be forced to open them and solve them so they can move on. You can expect that some of your ex-partners will show up in your life, and you will have to talk through things that haven't been solved between you two. Maybe it will evoke some old feelings, so do not let them overtake you. You will have difficulties focusing and be quite impulsive this month, so try to control your emotions and let your past be your past.
Individuals of this sign will be full of sexual energy in January due to the influence of Venus. Your lust will be endless, which can become uncomfortable for your partner. If you are single, consider with whom to spend time.
There is further the likelihood of serious differences with female members of your family, particularly your wife. Do not get into pointless squabbles; instead handle matters with skill and tact. Children would add to your worries. Their activities should be closely scrutinized, devoting more time and energy to this.
A month during which the prospects for your children don't look too bright, since the stars are not too well disposed in so far as this is concerned. There is a distinct likelihood that the wards of some of you would be injured or affected by some other physical trouble. The more adventurously inclined would be more likely to suffer.
Parents should, therefore see that most among their wards do not take any risks. The performance of most of them would tend to be below average. This would be particularly true of those who are pursuing the fine acts like music, dance, drama, painting etc.
According to sunsigns, by now, you need to have learned important lessons that have kept your relationship going over time. January 2022 Sagittarius Horoscope suggests a turnaround from your normal way of expressing love to your loved ones. Try out new things that bring your loved ones close to you. Sagittarius zodiac sign will bring you close to more people in your family. Share gifts with your loved ones as a sign of expressing the love you have for them. Live a good life according to the January 2022 zodiac that will inspire many people who look up to you. Married couples should enjoy their pregnancy as a way of bonding while they are working to have a baby.
January horoscope 2022 forecast a bonding experience with your family members. It is time to take time off from social media to rebuild your family. No one will blame you for living a private life. Focus on bringing your family together in the 2022 Mercury retrograde. Understand that different members of your family have different gifts. Do not discriminate against your children because of their sex. Treat your children according to their needs. January 2022 sun sign indicates a time for you to improve your parenting skills.
The January 2022 Horoscope is not conducive for family happiness for Sagittarius people. Income will be reducing, while expenses will soar. This will make your life difficult and you may end up taking loans. The family environment will be highly volatile and this will have a negative impact on children and their activities. Children also will be prone to physical mishaps and their misadventures should be curbed by seniors. Those pursuing commerce will find it tough to cope up with their studies.
Sagittarius Monthly Money Horoscope
Sagittarius Finance Horoscope for the month of January 2022 predicts a bleak future on the financial front. There will not be sufficient revenue, and you may have to dip into your savings to take care of your expenses. The month is not at all encouraging for new investments and starting fresh projects. Dealings with financial agencies will hardly yield the desired results. Only thing you can do is to wait patiently for things to turn around!
The money incoming will be in proper direction for you this month as Mars will be in 5th house giving you control over money and finances; this could even include old vehicles or properties. You will buy things for your kids as they will ask you to buy them gifts, toys and electronic items. Your spouse may want to know your expenditures and your honesty will help improve the relationship with spouse and kids. You will buy them gifts.
There is nothing particularly beneficial about your financial prospects this month, since the stars do not appear to be in a particularly obliging mood. Existing operations would fail to deliver anticipated or planned results, despite a great deal of hard work put in by you. Nor are the signs at all favourable for launching any expansion or entirely new venture.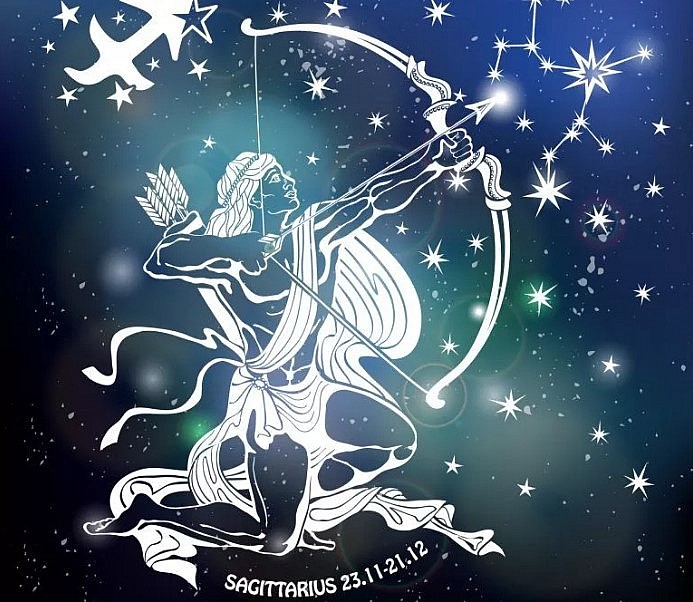 Sagittarius Horoscope. Photo: listland.
As for your finances, they are doing well because they are watched closely by the energies of Capricorn. As a result, no unnecessary purchases are announced this month. You manage your budget accurately and you know where you are going.
Those seeking loans from a bank or financial institutions would probably see their projects drag along and get obstructed. There is the further likelihood of those having dealings with parties outside India or even in a different status having rough sailing and even suffering losses.
Sagittarius horoscope 2022 predicts a low financial season. You may feel financial constraints due to the many responsibilities that will come up. This is the time to learn how to budget for your income. Cut off unnecessary spending from your budget. You can also think of other ways of making money to increase your sources of income.
Sagittarius Monthly Career Horoscope
The combination of stars facing you does not augury very well for your professional attainments. There would be a lot of hard work, but the rewards would be nowhere near the effort put in. Similarly, travel is also indicated, but this again would fail to fulfil expectations to any worthwhile extent. This month you will work hard in your career and all your matters professionally. You will find that you are easily recognized and rewarded for your hard work. Your seniors will give you the increment in salary and job status and that will lighten you up. Dedication in your actions and words can lead to good things at work and success at work. Partnership business will be great for you this month. You may meet your future business partners through elders at your home who will introduce them to you. You may find that a conversation with an elderly person has led to a potential business growth. That said, read all documents carefully before signing anything to avoid future problems.
Sagittarius, Opportunities that can help your career and finances evolve this month. Unfortunately, it is likely that they do not meet your expectations. Before rejecting them, take time to think. To make this time useful and productive, look at the benefits instead of focusing on what's wrong.
Generally speaking contacts would also not work for you during this period, though some female colleagues or associate would try to promote your professional attainments. It would be better to rely mainly on your own skill and efforts. A month during which you would have to make a good deal of effort to keep going.
Sagittariuses will be unfocused at work or during studying. This can have significant consequences, especially when it comes to relationships with your superiors, who may conclude that you don't care about your job and may even start looking for someone better suited for your position.
Sagittarius career January 2022 astrology points to better prospects at the workplace this month. Your silent efforts will soon get noticed by everybody at your place of work. Do not stop trying to implement creativity in your work. Monthly horoscopes encourage you to work with your colleagues to achieve team goals. This is the best time to realize that two heads are better than one at work. You will achieve all your monthly goals one by one.
This month your pursuits in education would have to face rough weather, since the stars are not very favourable placed. Most of you might lack the drive and motivation for success. This would bring progress to a grinding halt owing largely to your own indifference. To correct this, you should turn inwards for inspiration, and with determination you can overcome this apathy.
Technical students, and students of medicine would have to put in a lot of extra effort to maintain their ranking. Those pursuing the arts would also have a difficult time. They, too, would have to put in a great deal of extra effort. Those sitting for any competitive examination should go in for extra coaching, since this could well turn out to the decisive factor for success.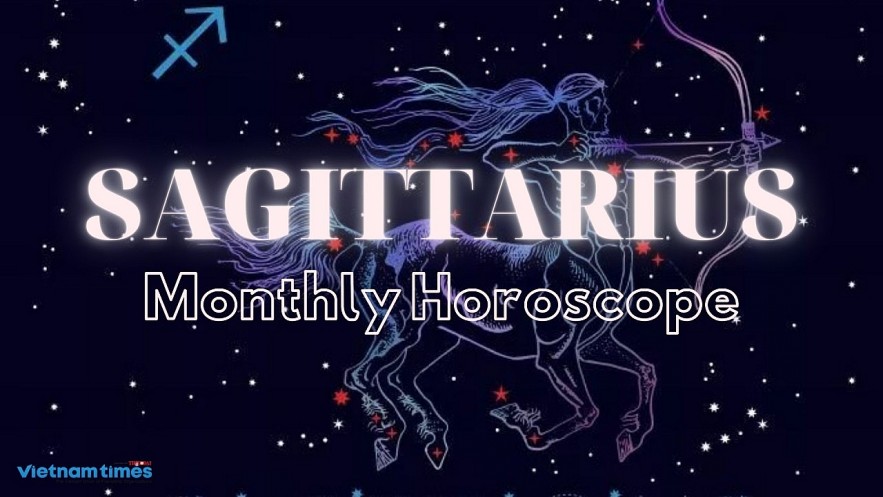 Sagittarius Monthly Horoscope January 2022. Photo: vietnamtimes.
Sagittarius Monthly Health Horoscope
2022 monthly horoscope for Sagittarius zodiac sign forecasts wonderful health prospects for the month of January. Planetary aspects are very much favorable and any minor health problem should be attended to expeditiously. However, do not forget your diet and exercise regimes to stay fit. Chronic ailments will be under control. Good health will keep you calm and cheerful.
This will be the kind of month when the best of food may not show in terms of your health. The combination of stars does not augur very well for your health affairs. A certain proneness to sudden illnesses of short duration is indicated. Take care to treat such symptoms immediately on their appearance.
The circumstances being what they are, there is some danger to your generative powers. This should be borne in mind and the use of a suitable restorative could cause no possible harm. There are these few aspects about which you should exercise proper caution. If you do this, there is every chance that nothing untoward would occur and you would be able to tide over the adverse spell of circumstances.
The monthly horoscope Sagittarius January 2022 star sign tells of the need for routine medical checkups. As humans, we are exposed to various forms of pollution that cause harm to our bodies without knowing. Medical examinations help us to know the state of our health.
Important numbers: 2, 3, 4
January important dates: 6, 7, 19, 26, 30
Special note:
"After the fifteenth, you must pay special attention to financial matters. Watch out for promotions; it is best to opt out of shopping malls or supermarkets because you will buy expensive, but completely unnecessary stuff."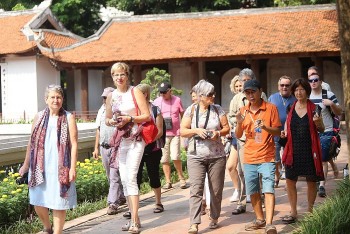 National
Vietnam News Today (May 24): Covid-19: Vietnam records 1,179 new cases, 3,862 recoveries on May 23; Foreign arrivals soar two months after border reopening; Vietnam, Cambodia boost defense ties; Heavy rain floods parts of northern Vietnam.