Sagittarius Monthly Love Horoscope: December, 2021
Sagittarius Monthly Love Horoscope, December 2021: In your house of love during this period will emerge very favorable events, which will increase your innate passionate tendencies.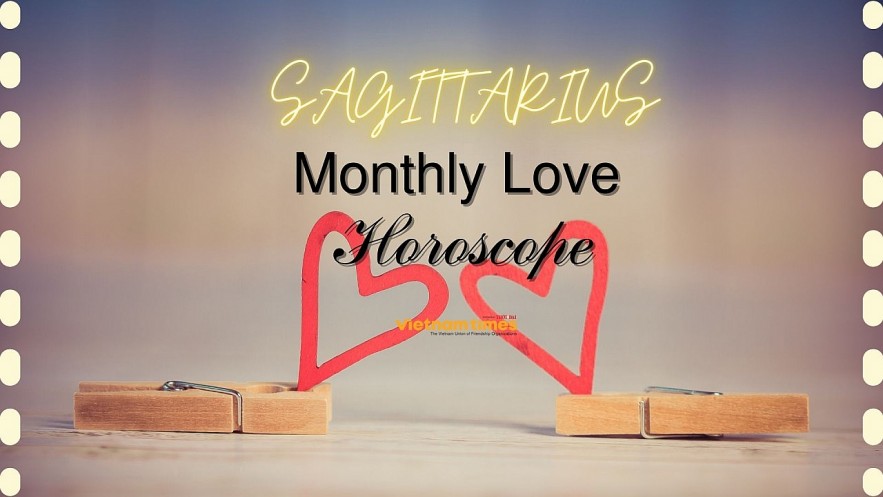 Sagittarius Monthly Love Horoscope December 2021. Photo: VNT
Sagittarius Love Style
Ruled by expansive Jupiter, Sagittarius is big-hearted, open, and always looking beyond a checklist. A Sagittarius rarely has a "type,"— they are always intrigued by the individual, and don't make any assumptions about people until they've truly met and spoken with them.
In your house of love during this period will emerge very favorable events, which will increase your innate passionate tendencies. Try not to get impatient now as it will surely hurt you. Your sensitivity is growing. It is possible that you will face difficulties in the family during the next period. Whether someone close approves of your plans or not, it should not stop you from carrying them through to the end. Try not to analyze everything some are saying, and why they might be saying it. Any sort of short-distance travel will be highly successful. Talking honestly about how you feel could transform things more quickly than you think. Do not turn your back on your principles.
According to horoscope, Sagittarius loves witty back and forths, but also appreciates the formality of the dating experience. While they are 100% honest in any situation, they love an excuse to dress up and check out cool date night locations. They would much rather go to an under-the-radar speakeasy than hang out at home and love impressing you with their knowledge of, well, pretty much everything and anything.
A Sagittarius is honest to a fault, and doesn't have a lot of patience for tears and emotions. They don't like what they perceive as emotional manipulation. They fight fair, but once a fight is over, they want it to be done—they do not like past mistakes brought up ad nauseum for days, weeks, or years down the line. A Sagittarius likes laying everything on the table, and some romantic partners may be frustrated by their cool logic, which trumps emotion every time. A Sagittarius expects their partner to continue to learn and grow throughout their lives, and truly seeks someone who they connect with on a soulful level.
A Sagittarius in love is a sight to behold. Aggressively fun, this sign usually moves full speed ahead once they have their love target 'locked'. They enjoy a challenge and especially are attracted to confident outgoing partners.
A Sagittarian's zeal for life is quite contagious. Their curiosity about life is enticing and they view relationships as adventures to be enjoyed to the fullest. Expect to be spoiled by your intense Sagittarius and get ready for a roller-coaster experience.
Sagittarius lovers can be very intense and attentive, generously planning special things just to please their beloved. They dream of big futures and openly discuss plans of the future. It is very easy to fall head over heels for a Sagittarius as their openness over what exactly they see you and them doing in the future can be a refreshing change from other sign's privacy issues. This openness comes only once they are fully sure of their feelings and the match itself. Until then, they are sexily elusive and keep you guessing.
According to compatible astrology, Sagittarians are usually overachievers and very ambitious, this will translate into their being very attracted to successful people. If you can love your Sagittarius for their achievements and show them how proud you are of them, they will love you for life.
Sagittarius is a Fire sign and as such they value education and enjoy having a partner that is cultured and sophisticated. Loving a Sagittarius can be the experience of a lifetime, as they will shower you with affection and can be very intense in the beginning of a love relationship. The flip side is that a partner must be able to hold their attention as Sagittarian's intensity means they could tire easily if neglected or ignored.
Sagittarians are sometimes famous for being slow to commit in a relationship. They can easily become lifelong "bachelors/bachelorettes", which of course is an enticing challenge in and of itself. This exuberant sign that is larger than life can be quite a prize and as such sometimes some effort is required to secure their affections and capture their heart.
When in a relationship, they are likely to always be up for a vacation to unknown territories and will do their part to keep things interesting. They enjoy change and adventure and are always keen to mix things up.
Socially, expect to be surrounded by the Sagittarian's friends, likely friends they've had for life. When their partner embraces their lifestyle and friends, Sagittarians really blossom and open up, thus creating an enduring bond of shared friendships and histories. Sagittarians are very creative. The section on example Sagittarians listed below is one of the most impressive collections of any of the zodiac signs.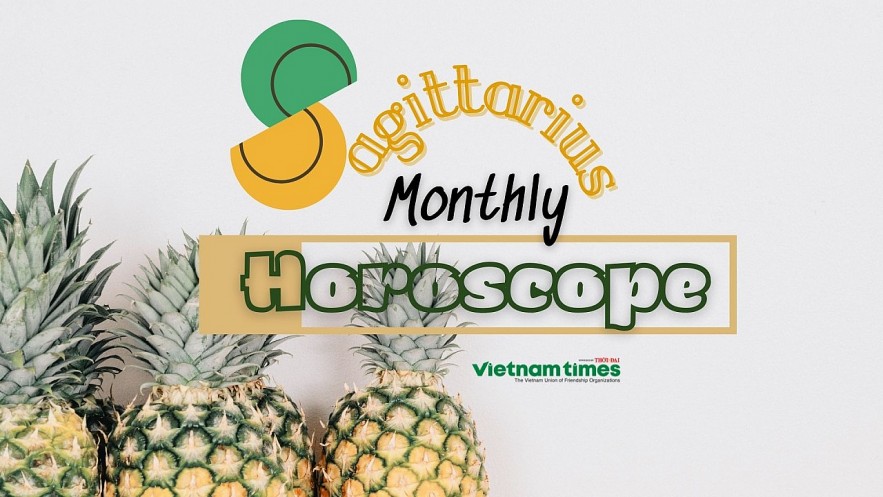 Sagittarius Monthly Horoscope December 2021. Photo: VNT
Sagittarius Monthly Love and Relationship Horoscope
Sagittarius Love Horoscope
The eclipse impacts on Mercury – your love and career planet. So a current relationship gets tested. The spouse, partner or current love can be having personal dramas (as well as dramas with friends and in his or her social circle).
According to birthday personality, love still pursues you until the 14th. On that day Mercury moves into your 2nd money house, which gives various messages. Singles are attracted by wealth and material gifts. A business partnership or joint venture can happen. Singles will find love opportunities as they pursue their financial goals and with people who are involved in their finances.
Love life will appear fresh, breezy with the start of the new month for the love birds born under the sign of the archer. Give proper time, attention and care to the person that you like and your relationship with them is likely to prosper and it will help you bring both of you closer together.
Though, as reported by astrosage, the committed couples may face some ups and downs in the relationships as your partner may feel that you are taking the relationship for granted and you may think that they are expecting too much from you. These misunderstandings may create some ego clashes and differences in opinion between you two. So, try to understand each other and talk about your inhibitions and expectations openly with each other, this will help you two to clarify differences with each other.
The aspect of Mars, fiery planet on the seventh house may initially create some issues related to control between you and your beloved, as both of you may try to force change in each other, without understanding them, leading to arguments. However, the aspect of Jupiter and Mercury, both soft planets on your ascendant will ensure that it does not turn ugly.
This aspect will incline you both to come forward and talk through your differences and again be happy together. Overall, a mixed and interesting forecast for the love life during this month of December 2021.
According to sunsigns, Sagittarius compatibility is confronted with a choice to make during the month. You are unable to decide on the priority between romance and logic. There will be a quick resolution to the problem and love will prevail. By making a few adjustments n your routine, you will have time for a love life. Marital life will undergo transformation for the better and you are working on your expectations for the coming year. You are taking your spouse into confidence in whatever you do including planning for a baby.
Singles will get into love relationships in the third week of the month. You are able to participate in love encounters with assurance and poise.
According to the horoscope, you will start December in a turbulent state. You will find it hard to prioritize between emotions, and rationale. You might face an existential crisis. But things will get better, and you will find joy in life again. You will feel the urge to make adjustments in your personal life, stick to old habits, so that you have a healthy life.
Sagittarius Horoscope December 2021. Photo: VNT
If you are a couple, you will have great time in December. The coming year comes with the promise of change. You are in a very stable stage in your relationship. You might feel confident making long-term commitments with your partner. You might even plan something together with your partner.
You will find someone true to their promises. Finally, you will find someone who you can trust. With time you will start to move slowly, and by December 19th everything will start to escalate. You will see big leaps. All the while you will be relaxed, and in your skin.
At the beginning of the month, your ideas are somewhat confused, you swing between feelings and reasons, you do not know where you are. Then thanks to a small miracle you find your smile (a meeting or a reconciliation) everything is much better. You organize yourself so that your activities stick with your private life, you want to preserve the habits of your loved ones.
As a couple you lay all your cards on the table, you prefer to restart on a healthy basis. The arrival of the New Year is conducive to change, so you anticipate. You are more determined than ever, the strength of your relationship allows you to make plans for the future. Joint projects are on the agenda. If you've had a meeting recently, it's keeping all its promises, but you're slowly moving forward for the moment. However, around December 19th, everything is accelerating, you're making giant strides. As incredible as it sounds, you are reassured, you have confidence.
Sagittarius Relationship Horoscope
In December, Sagittarians will be super active and restless. You will not be in a mood for family meetups, and you will feel a need to go to the mountains and give a vent to your energy.
Although you will be happy to help with the preparations, family reunions will simply not be your cup of tea. Under the influence of Mars, you can quickly get upset because of the teasing by your relatives. In addition, you will feel much pressure to meet the expectations of older family members. Many of them would like to see you elsewhere, even though you feel that this is not the path you should take.
This month is likely to provide good results and happiness in your family life. The movement of the Venus in your second house on 10th September indicates that you are likely to hold auspicious events and get together at your home and place. This would be to celebrate and honor your friends and family members who have stood by you through their thick and thin.
The position of the fourth house lord Jupiter in your 3rd house indicates that you may plan a trip with your family members to some destinations, especially spiritual destinations. This position of Jupiter in this house indicates that you are likely to receive great support from your siblings especially elder siblings during this period.
First, the transit of the Mercury in your ascendant followed by the transit of your ninth house lord, the Sun in the same house indicates that your relations with your father will improve during this month.
It is also possible that you will get full support from him emotionally and financially also, which will boost your confidence and self-belief. The position of Jupiter and Mercury also indicates that you will be at your philanthropic best during this month, and will not hesitate to help others or give back to society what you have achieved. This will increase your name, fame and prestige in your social circle.
This month the affairs of your family are unlikely to have smooth sailing since the stars are none too favourably placed. There is a distinct possibility that some of you would develop serious tension in your relations with your brothers. This could even lead to an extremely unpleasant situation. Remain patient and refuse to get provoked into any kind of confrontation.
Further, there is the possibility of strained relations with your maternal relatives. This would in fact apply to the family atmosphere as a whole, which would remain tension-ridden. Pay special attention to children, since their affairs should be closely monitored.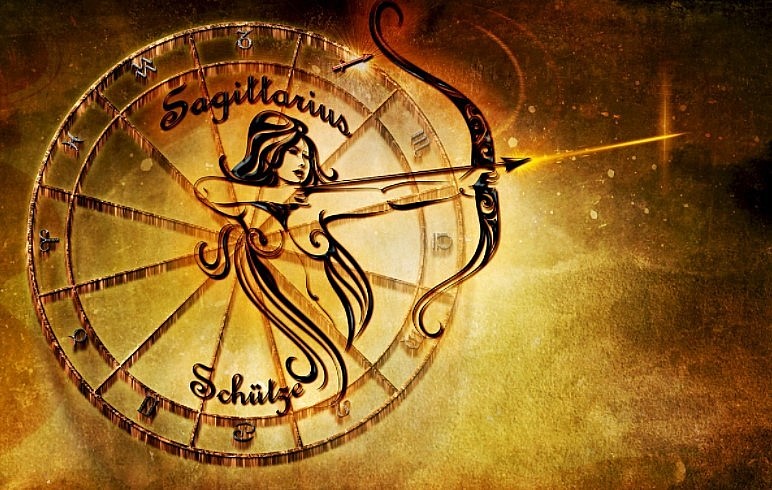 Sagittarius zodiac sign. Photo: horoscope2021.
According to pandit, a month during which the affairs of your children are unlikely to fare too well, since most of the stellar influences on this score are not favorable. There is a distinct possibility that the wards of some of you would get into serious conflict with their teachers, with all the accompanying problems. Parents should step in to firmly discipline their wards and avert disaster.
The performance of most of them would also not inspire too much confidence. Those for going in for higher education or studying law or accountancy would have a particularly rough time. However, parents should see that they persevere in their pursuits and help whenever necessary.
Monthly horoscope 2021 forecasts present a disturbing situation for family affairs. Planetary support is not available and this makes the family environment full of discontent. Relationships with your siblings will be stressful. Relationships between family members will be very much repulsive. You should make efforts to restore harmony in the surroundings. Children will be impacted negatively due to the family environment and they fail to get the support of the stars. Relationships with others might pose problems. They fail to do well in their studies and commerce students will have a tough time. Parents should take charge of the situation and guide their children in their activities.
Best Days Overall: 4, 12, 13, 22, 23, 31
Most Stressful Days Overall: 10, 11, 17, 18, 24, 25
Best Days for Love: 4, 5, 6, 13, 14, 15, 17, 18, 24, 25