Saigonese flock to supermarkets to stock for social distancing
City-dwellers head to supermarkets hours before the southern metropolis entered 15 days of social distancing starting Monday.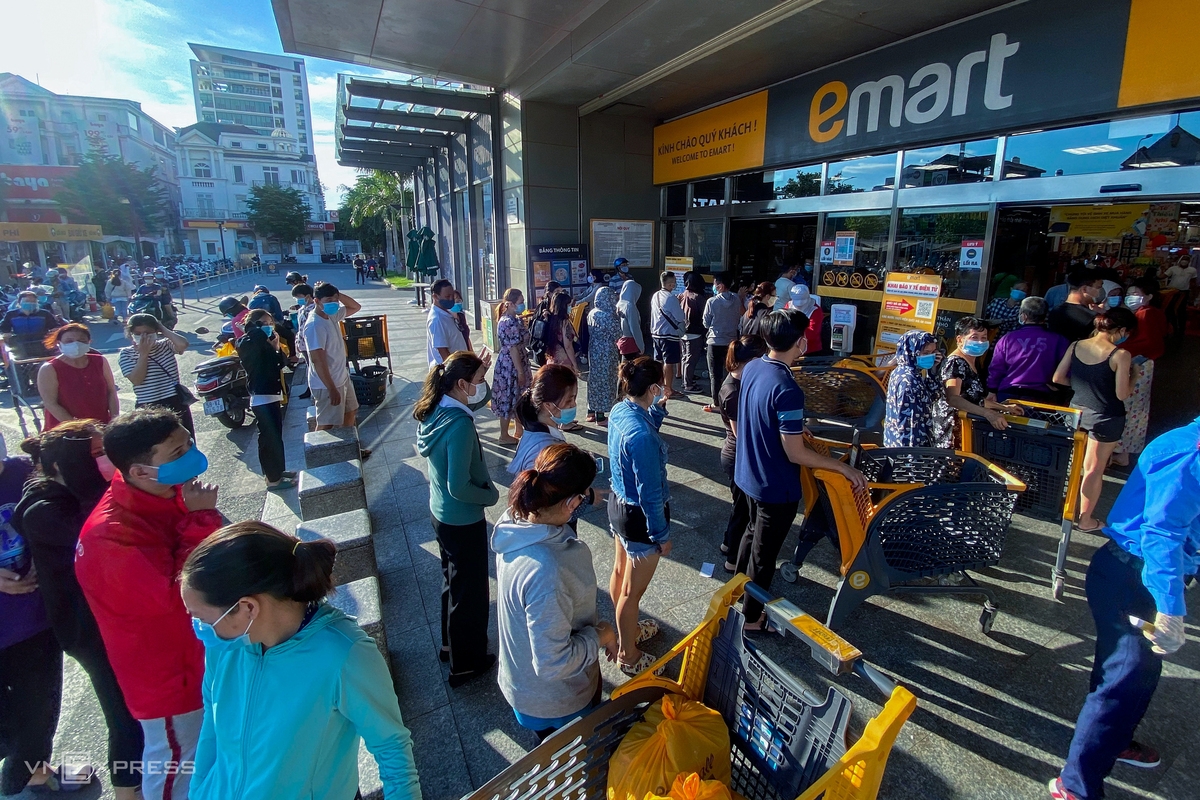 (Photo: VNE)
At the entrance of Emart supermarket, Go Vap district, hundreds of people stand waiting to enter the building. They are all to put on face mask, sanitize hands and stay distanced from others.
Nguyen Thanh Phong, chairman of the municipal People's Committee on Sunday issued the citywide social distancing order which banned all gatherings of 10 people or over. The order was imposed at a higher level in Go Vap district and District 12's Thanh Loc ward where people must stay at home during the two-week course and only go out for urgent purposes.
The city leader reminds people not to panic.
Ho Chi Minh Center for Disease Control also advised all residents against flocking to markets and commercial centers during this time period, saying crowds would violate social distancing regulations and pose an imminent threat of the virus spreading.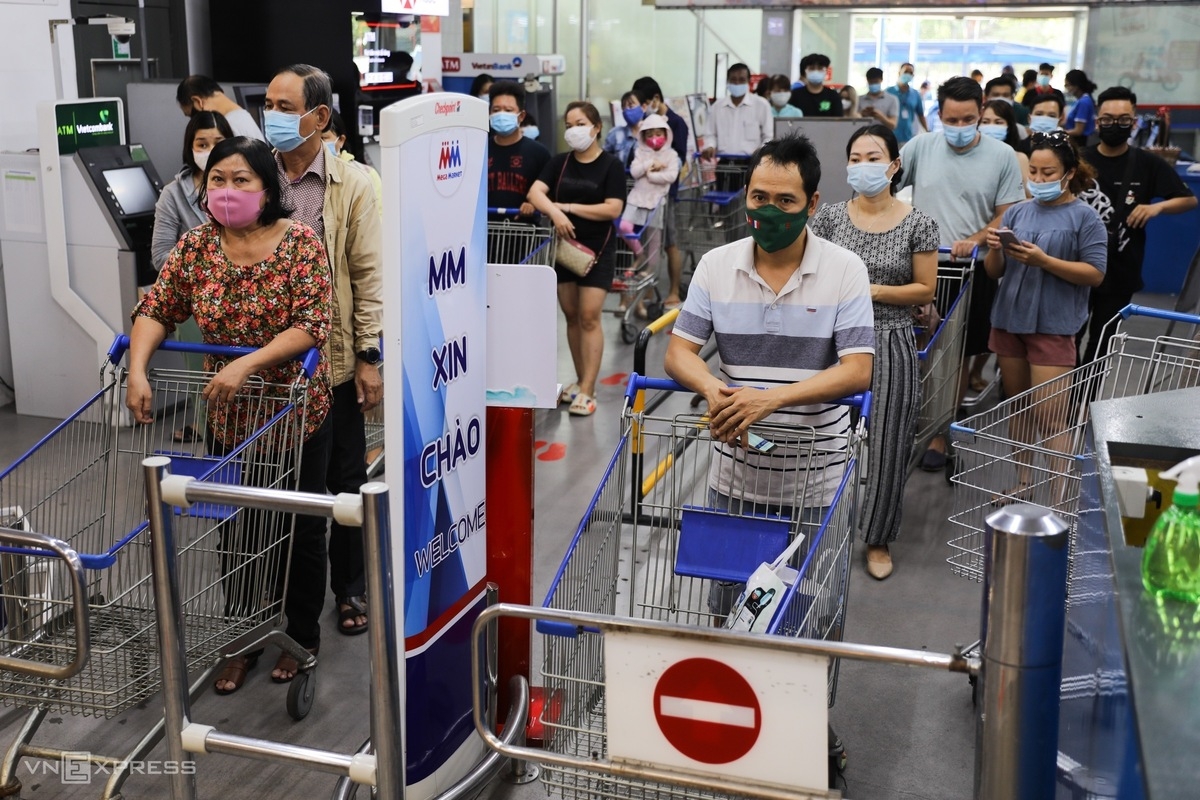 (Photo: VNE)
Meanwhile, in Mega Market, Thu Duc city, long lines of shoppers jam the entrance gate. The supermarket covering over 10,000 square meters only serves 250 customers at most at a time.
Tran Kim Nga, external relation director of the market, said the facility had set up barriers to limit the number of buyers. Only those with facemasks and normal body temperatures are allowed to enter.
"Mega Market promotes online shopping to avoid crowds," said one Russian expat, shopping to avoid crowds.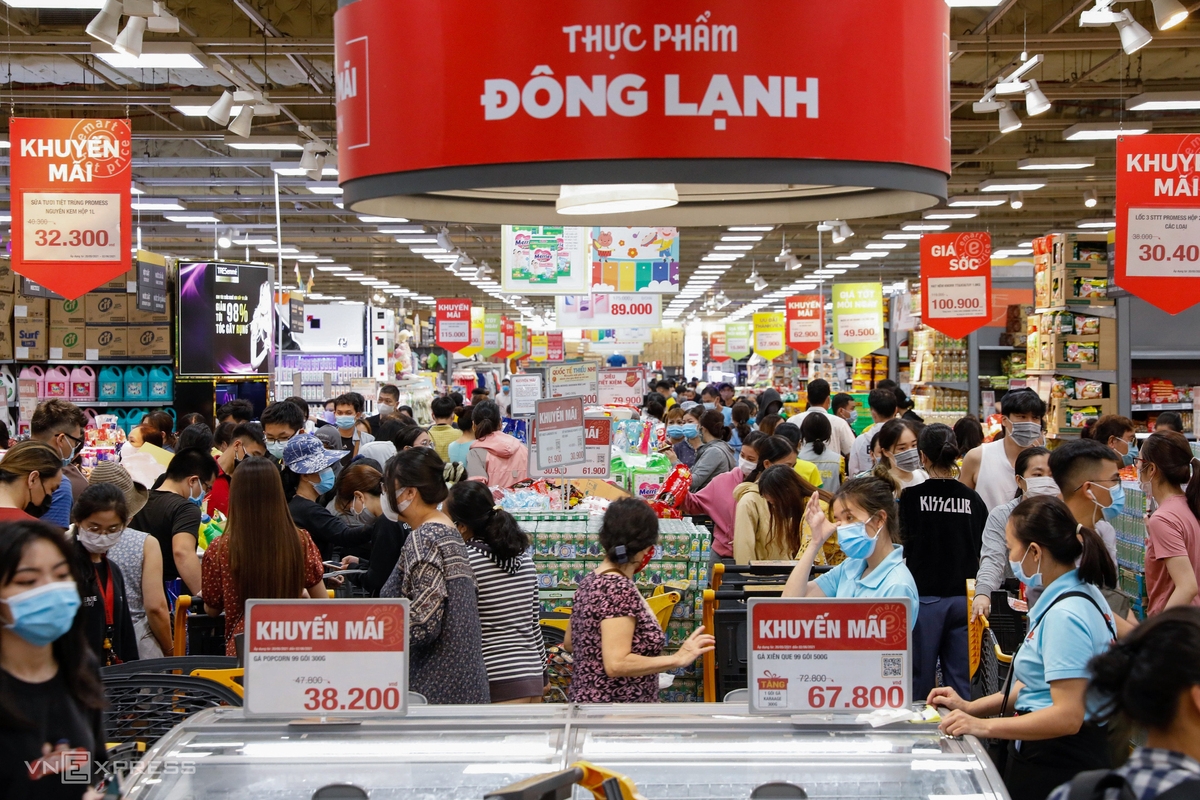 (Photo: VNE)
All aisle ways are packed.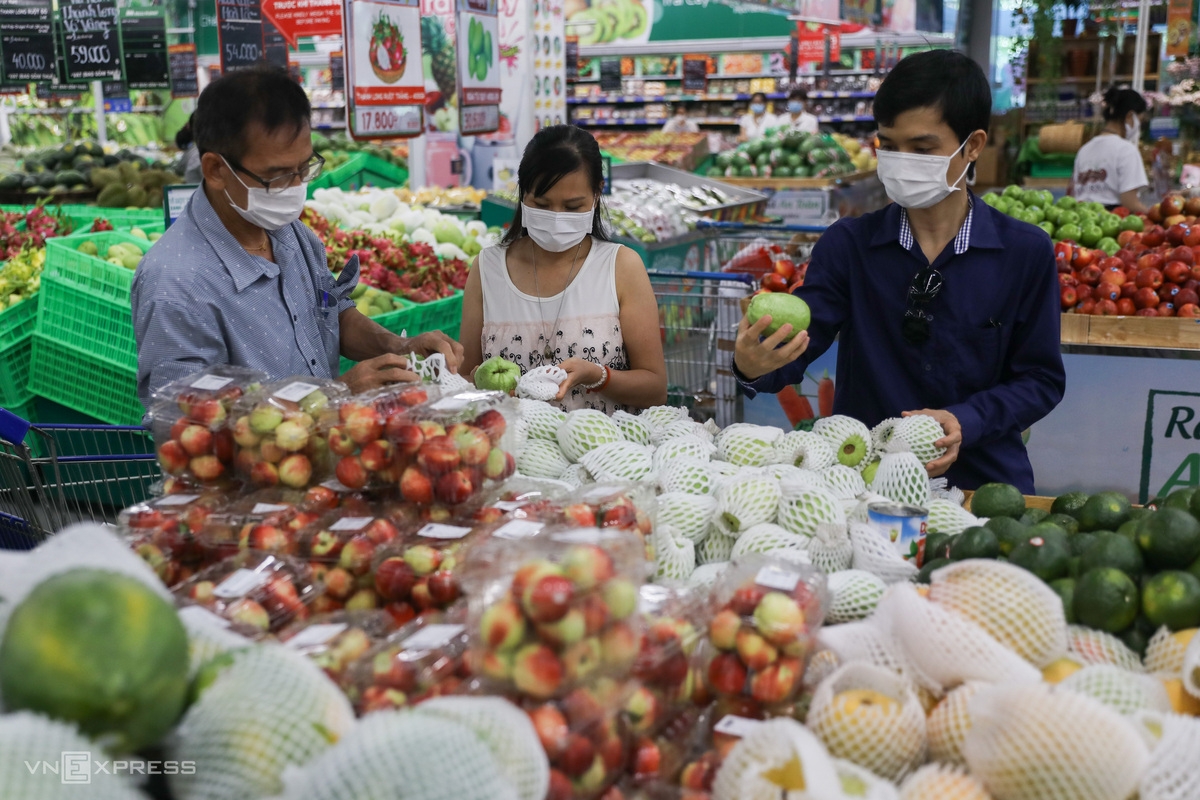 (Photo: VNE)
There is still an abundance of fruits and veggies on the shelves.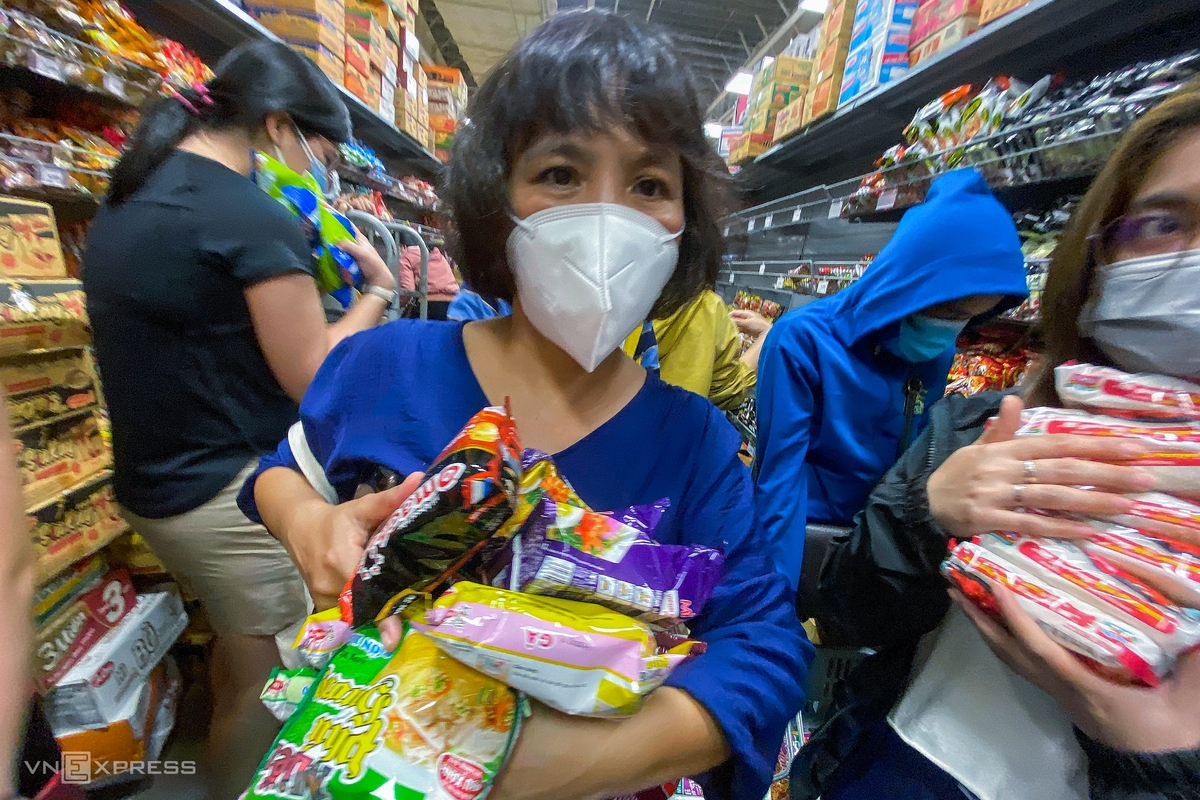 (Photo: VNE)
"Normally, it's crowded at weekends. I try to go shopping early today, but there are still a lot of people,", Van, from Go Vap district, told VNE.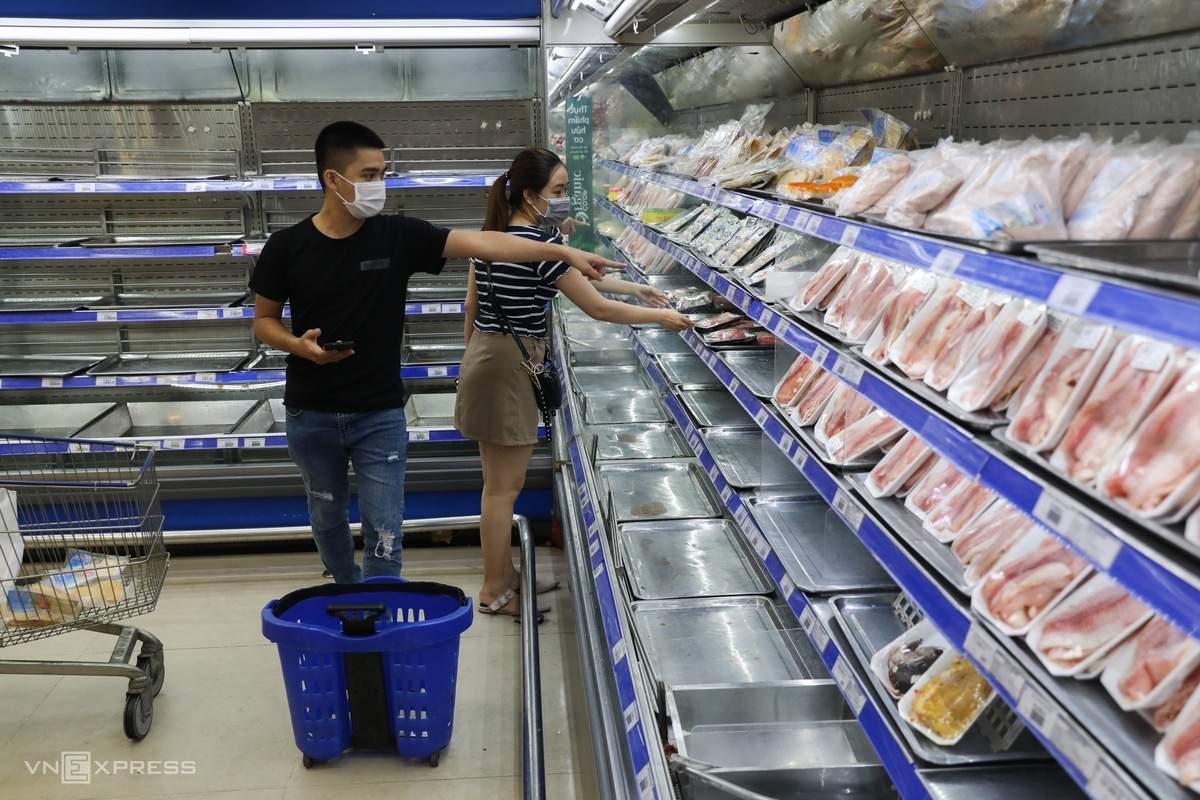 (Photo: VNE)
Raw meat shelves, however, are left empty at Saigon Co.op.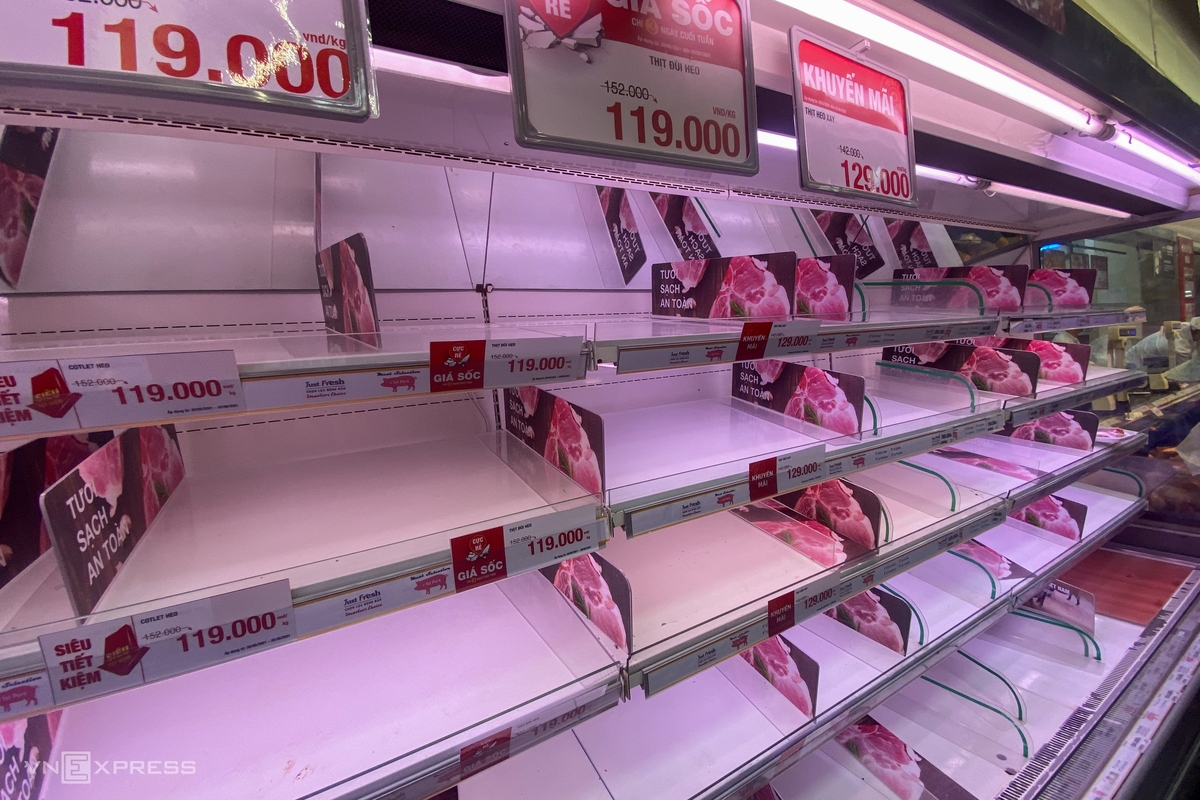 (Photo: VNE)
Nguyen Anh Duc, general director of the supermarket said more foods are stocking at warehouses, therefore, it would replenish the shelves soon.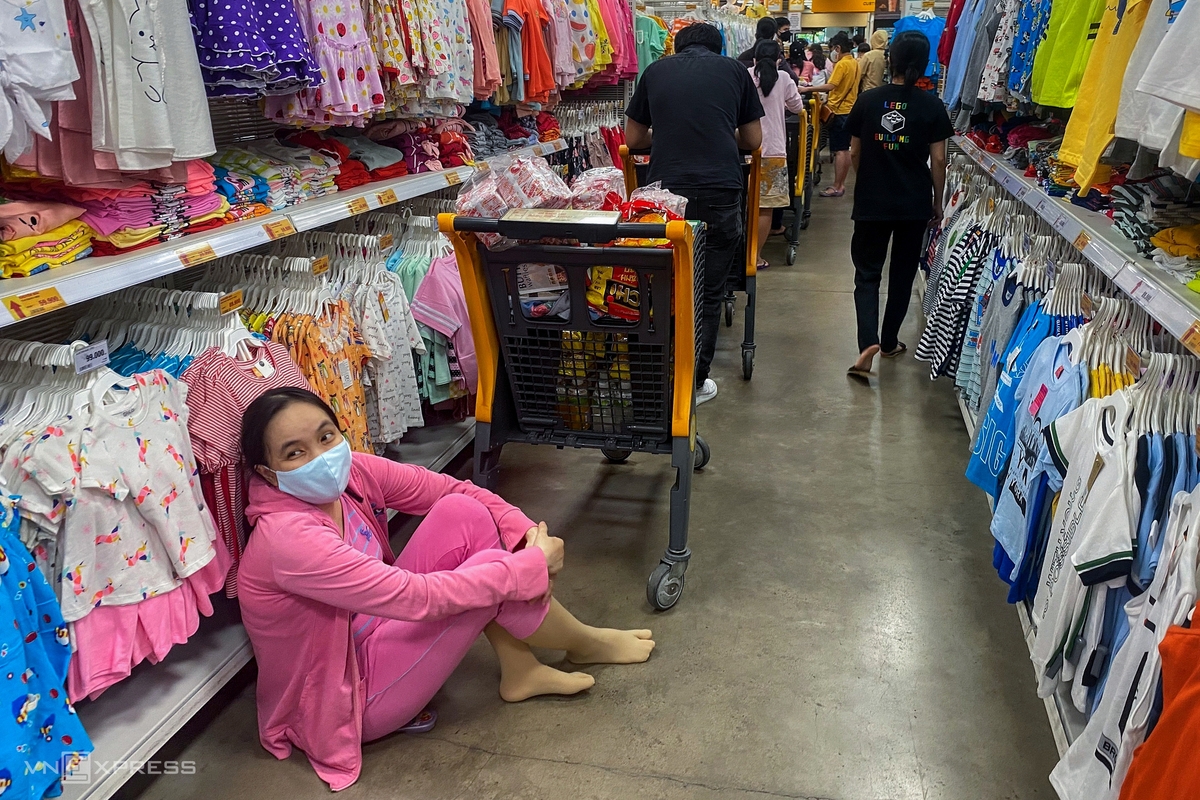 (Photo: VNE)
One shopper sits on the floor while waiting for her turn to pay.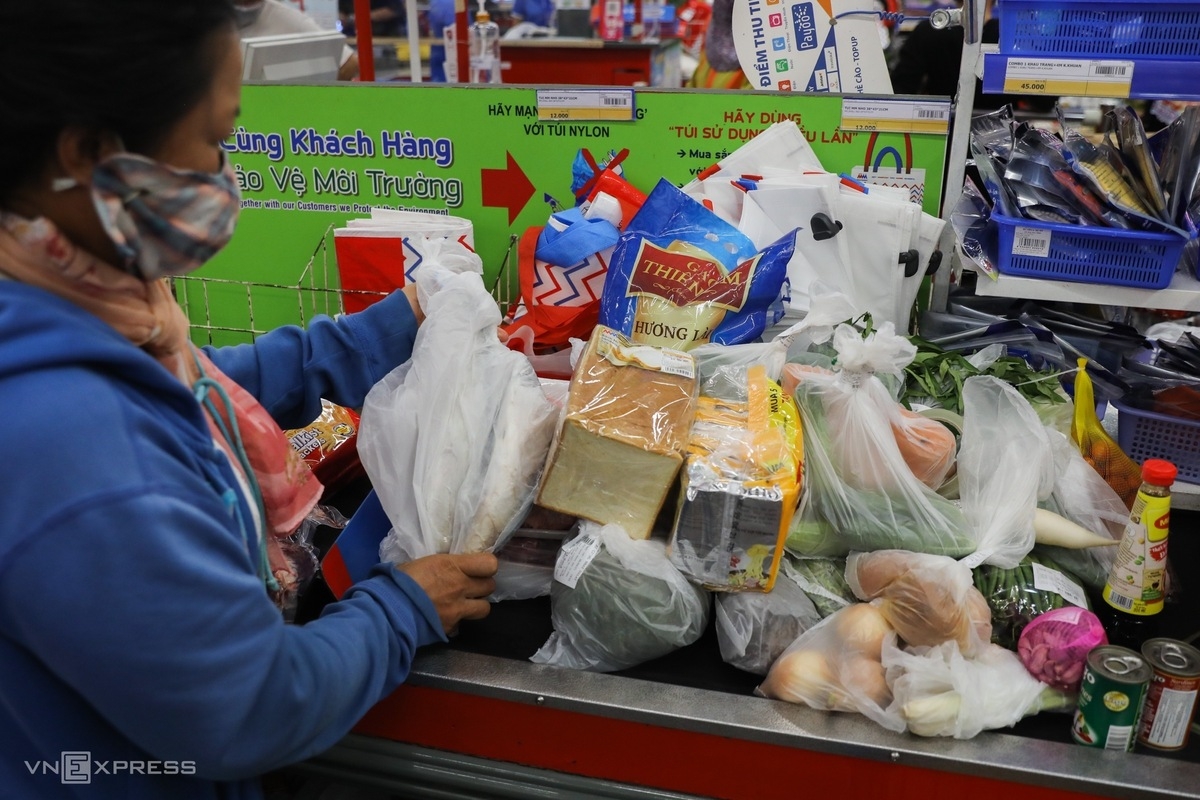 (Photo: VNE)
My Tien loads bread, vegetables, dried food, rice and other items onto the counter before paying for them.
"I thought there would be only me here stocking for foods. It turns out the demand is way higher than I imagine," Tien, one buyer said. "It took me two hours to get these foods for the next ten days."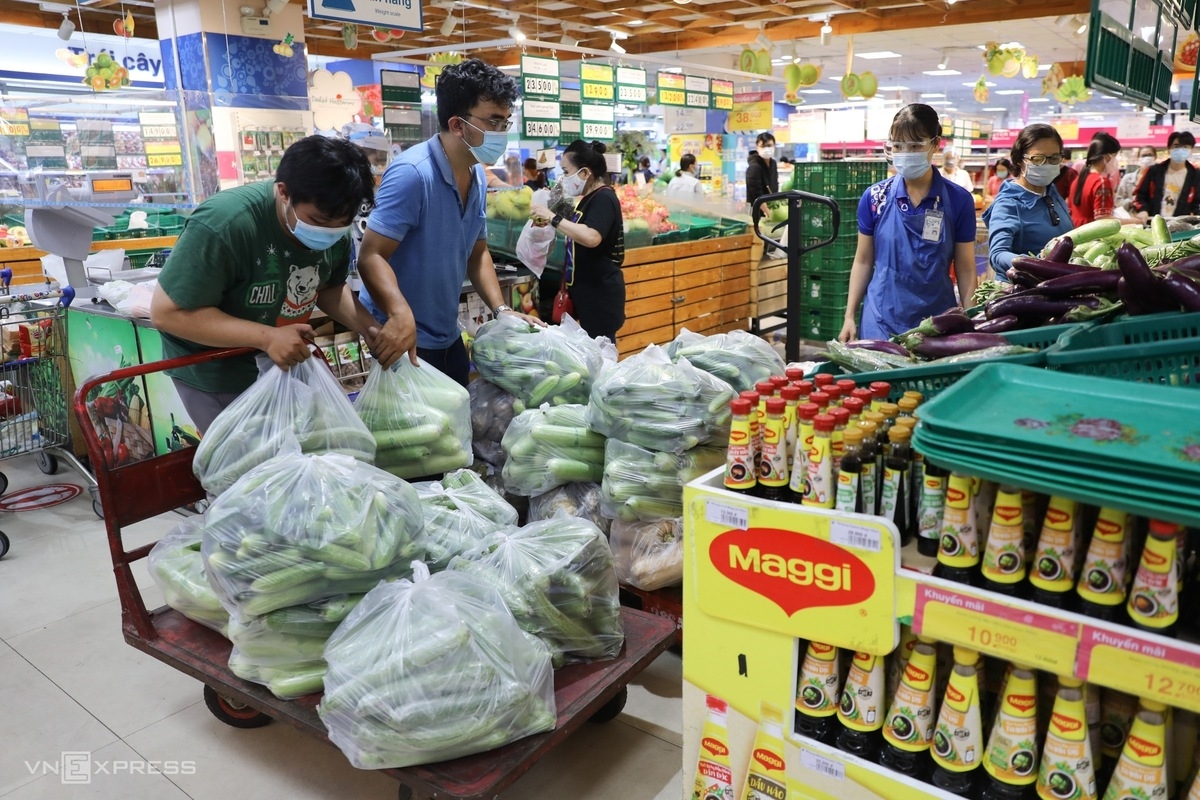 (Photo: VNE)
Supermarket employees unload fresh cucumbers to restock its shelves.
Bui Ta Hoang Vu, director of the HCM City Department of Industry and Trade, said supermarkets and stores in the city are opening at full capacity to meet locals' demands. He advised, however, that people should go home if they see crowds inside a supermarket,
"They can come back on the following day because food supplies are always available, and it will be helpful in the Covid-19 fight."
Since April 27, the city has recorded a total of 157 infections.