More service establishments closed in HCMC
The latest move is part of the southern city's effort to contain the new resurgence related to a religious mission cluster.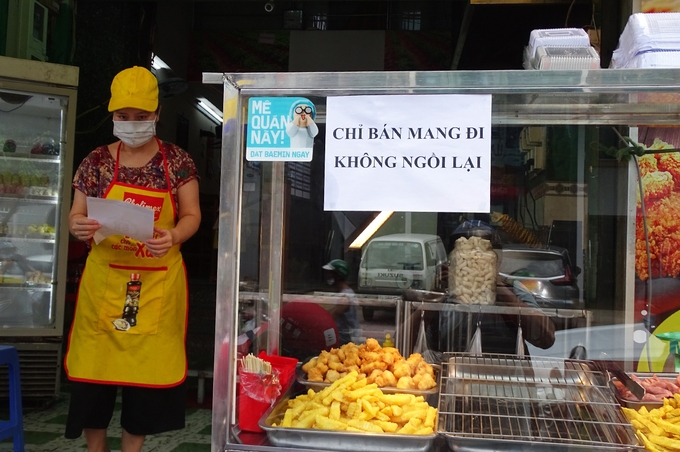 One restaurant in District 5, Ho Chi Minh city (Photo: VNE)
The municipal authorities on Thursday afternoon requested to temporarily shut down all catering and beauty services starting May 28 to avoid gatherings amid rising coronavirus concerns.
Accordingly, the operations of all restaurants, cafés, beauty parlors, spas, tourism sites, museums have been suspended. The city People's Committee also bans gatherings of more than 10 people for outdoor sports and physical exercises until further notice.
Stores selling food and beverages on the street can only offer takeaways. Vendors must strictly follow anti-pandemic measures, especially the face mask mandate. Restaurants inside hotels must ensure a maximum of 20 customers at a time, all remain at least 2 meters away from one another. Religious activities gathering 10 people or above are also put to a halt.
City dwellers are advised against going out for non-essential purposes or stay in large groups at offices, schools, and hospitals.
A restaurant in HCMC's Go Vap District is packed with customers despite coronavirus restrictions in February 2021. (Photo: VNE)
The city had earlier in May suspended bars, karaoke parlors, discotheques, movie theaters, bars, and gyms.
Within two days, the city reports at least 40 new local infections. Over 403 individuals across 16 districts have been identified as having direct or indirect contact with new patients. The municipal Department of Health on Friday stated it would deploy rapid Covid-19 antigen tests at medical facilities across the city to regularly screen vulnerable population segments.
Rapid tests are only up to 75 percent accurate, so they should only be used to screen those vulnerable to Covid-19 infection, and not for confirmation, the Ministry of Health cautioned.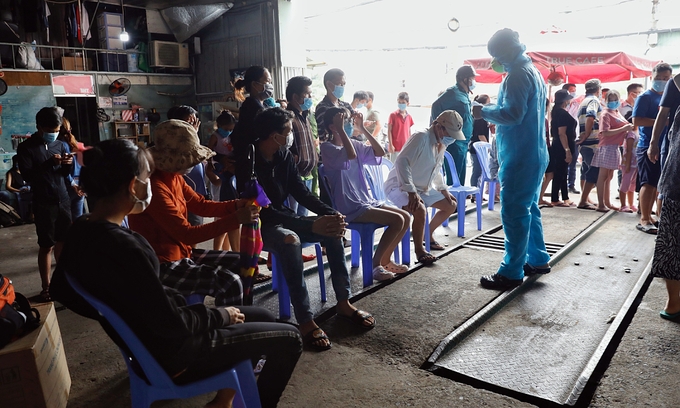 People line up to be tested for Covid-19 in HCMC, May 26, 2021. (Photo: VNE)
The fourth wave which started in the country on April 27 has spread to 30 provinces and cities, affecting 3,335 people, raising the nation's tally since last year to 6,396 cases. 47 deaths have been reported.
Bac Giang continues to lead in the number of infections at 1,701, while its neighbor Bac Ninh comes second at 689. Most of the patients are workers in industrial parks. The Vietnam General Confederation of Labor on Tuesday proposed the Government to add workers to Covid-19 vaccine priority list.
The list earlier comprised frontline medical workers, other medical staff, soldiers, police officers, teachers, diplomatic personnel, customs and immigration officers, those working in essential services like transport, people aged 65 and above, poor people, those with chronic diseases, people seeking to study or work abroad, and those living in pandemic-hit areas, according to VNE.
The current Covid-19 pandemic has been predicted as more prolonged and complicated. However, it has basically been put under control as most of the new cases are either under quarantine or from blockaded areas. Infection sources have also been effectively traced.