Scorpio Horoscope February 2022: Monthly Predictions for Love, Financial, Career and Health
Scorpio Horoscope February 2022: February 2022, Scorpio should be used to setting new goals, developing strategies to achieve them. The organisation of emotional life and professional ambitions should be in the background.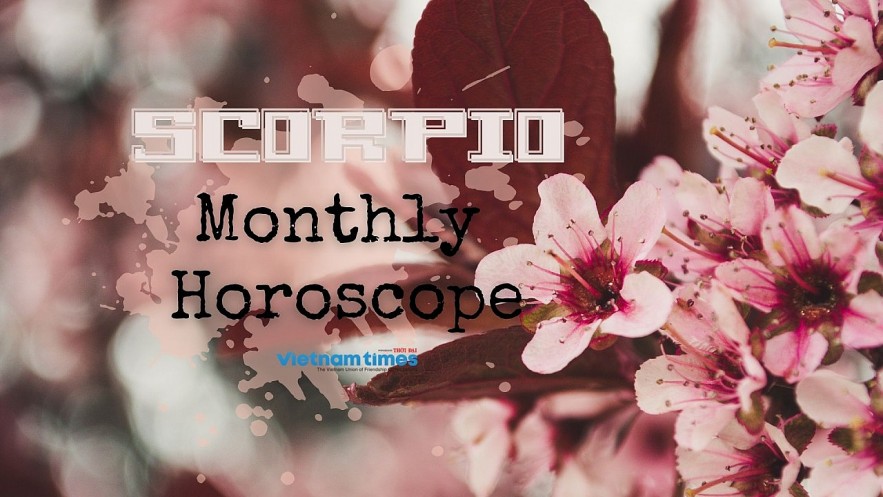 Scorpio Monthly Horoscope February 2022. Photo: vietnamtimes.
Monthly Planetary Horoscope
The first month made many of us feel disappointed with the 2022 year which seemed that was going to be much more promising than the one before. If you're one of those who, after January, is expecting the worse of 2022, don't worry. It will get better. This whole ruckus is primarily attributed to the double Venus and Mercury retrograde happening in your 3rd house. This could've made relationships with friends, siblings, and distant relatives a little sour. There's a chance that there's even been some neighbourhood drama. Either way, right at the beginning of February 2022, on the 3rd we come to a conclusion to this retrograde episode as Mercury stations direct and Venus' retrograde cycle is long over, and she starts to pick up speed.
According to gotohoroscope, since the 3rd house is also the house of communication, there's a very strong synergy with Mercury stationing on those first few days. This is the time for you, as a good Scorpio, to take matters into your hands and clear out any of the tension. While doing so may cause more polemic, at least you'll get people thinking. Everyone knows that Scorpios are not afraid to say what needs to be said at a given moment. Knowing that, don't be shy. Even if people get the wrong impression at first, you're sure to get them to leave their close-minded ideas behind, and this is what you want at the end of the day. The Mercury retrograde likely got everyone to be a little avoidant of critical thinking while relying on a more biased emotion-based decision-making process. You, more than anybody, knows that that won't fly.
On that same day, the Sun and Saturn will also be conjoining in your 4th house of home and family. This conjunction has a potent fatherly energy, and it may very well be speaking about your father, especially if you are born during the day and are 27, 39, 51, and 63. This is mainly a favourable transit, but it will significantly depend on your relationship with males and father figures. Whoever this transit is representing is likely about to take charge in the household. If there was indeed any dramatic situation especially involving your siblings —if you have any— this paternal persona is here to appease and put an end to misunderstandings and arguments. While their attitude may be somewhat domineering, this may just be what the situation requires.
Continuing with the 3rd house focus, Mars and Venus will also be conjoining in that same house, starting on the 15th of the month and going all the way to the month's conclusion when they finally join Pluto on a triple conjunction. This transit can be somewhat unstable as Venus and Mars stand for very contrasting topics (love vs war). This could represent a push for the union that's met with some resistance, especially if you are a diurnal Scorpio. While this can represent a fraternal situation, the 3rd house also deals with short trips and the idea of fast-paced movent. If the theme of siblings doesn't apply to you, this transit could also symbolize you or someone in your life wanting to go on a short adventure, though the second party may not be so keen on going anywhere. If that's the most likely scenario for you, it might be best to just go adventuring yourself, or vice versa. Despite the tension inherent to this transit, it's also very likely that the same pressure generates some kind of excitement because one big intersection between these two planets is the idea of pleasure.
Not long after this transit, we have the Full Moon of the month happening in your 10th house. This Lunation keeps up with the wish-washy theme for February 2022. While a Full Moon in Leo is typically an excellent omen of recognition and power, this one may be met with some setbacks. While this doesn't take away from some career success, the opposition of Saturn in your 4th house might make this success hard-earned or slightly delayed. These delays and hurdles are likely are the result of distractions happening within the home. Some of you could even be trying to move at the moment in order to pursue a career opportunity, but the move could move much slower than anticipated. This is even more true for those of you born at night.
The month comes to a close with the Mercury and Uranus square between your 7th and 4th houses. This can actually turn out to be quite the cerebral square generating collaborative ideas between you and people you have an intimate relationship with. These don't necessarily have to be romantic. With that said, don't try to do everything on your own, and use the energies of this transit to do some brainstorming. As long as your motto for this part of the month is "two brains are better than one", there's nothing you can't accomplish.
Scorpio zodiac sign. Photo: horoscope2021.
Scorpio Monthly Horoscope
Scorpio February 2022 horoscope predicts that you need to be proud and testify to others how blessed you are despite life difficulties. Now is not the time to give up just because things seem not to be working in your favor. Develop a tough skin and a resilient personality that can help you to withstand the tough times of life. Scorpio horoscope 2022 foretells that choosing to live alone is a thousand times better than living with fake people. Avoid people who hate you but act as they love you. Some of your friends will love you as much as they can use you. Their loyalty to you ends when the benefit stops.
Frequent meetings and close conversations will allow you to find inner peace. February is a perfect moment to renovate and change the interior of the apartment, which will ensure a breath of freshness in the life of Scorpio. Cooperation, flexibility, and compromise are the way to success for Scorpio. At work, it will be peaceful, and the Scorpio should not pay attention to themselves but reliably perform their duties. People looking for a job will most likely find it through family and friends. Take care of your colleagues and support their activities because their favour or gratitude may be useful to you. Mercury will ensure success in financial matters.
Especially in the second half of the month, you can expect extra money. Although you will not run out of cash, do not invest it because you will be cheated. Entrepreneurs from the Scorpio sign should think about making their offer more attractive and adapting it to different types of clients. In matters of the heart, many fluctuations await. To avoid the relationship with your relatives (your partner, your family) deteriorating, you need to talk a lot, avoiding harmful assessments and accusations.
Scorpio will be in February 2022 have a very rich social life, but they should also remember the needs of their beloved ones. Thanks to romantic gestures you will be able to rekindle a fire of passion, which will positively affect the quality of the whole relationship. Unfortunately, in February, good health will leave Scorpio. The worst will be in the first half of the month because there may be problems with the liver or thyroid. The best remedy for health will be rest, so think about a holiday because a few days in the bosom of nature will affect your condition for the better.
February will be the month in which you bet everything in your life on one card. You have enormous plans and either you manage to do everything and succeed in your immediate surroundings or you forget about your own needs and devote yourself to matters related to helping others.
Everything goes through the beautiful sentences this month. The ones you hear or the ones you get into. It's a real event! Your humor pest gets lowered, and for once you let touch your emotions, your feelings or your flawless logic, at the appropriate time. In the second half of the month, the meeting Mercury/Saturn in Aquarius tempers your sharp reflections and you learn to communicate like ordinary mortals! This carries on all levels. If you have a job interview, or even an important appointment, you will know how to put the forms in an answer or to avoid the diplomatic misstep. Positive changes are happily accompanied by the caring attitude of your surroundings or your environment. You can rely on safe values: friends or relatives.
In the middle of the month, you will show greater interest in general matters, problems affecting the world or the interplay of people on each other. All this will lead to your influence being broadened. It will be more sensible if you do not engage in insignificant arguments or quarrels that will not lead to anything good, but will only cause your effectiveness to drop significantly. Do not protect people, do not avoid contact with them – on the contrary, meet with them as often as possible, especially around 15 to 22 February. At this time, you will be able to establish a closer relationship with a person who has rich experience, is responsible and who will exert a good influence on you. Therefore, take advantage of her presence in your life and meet her as often as possible. About 11 or 24 February, get ready for a relationship with your other half, especially when it comes to strengths and weaknesses. You will start feeling too overloaded with the troubles of a loved one or vice versa, it will start to lead you to think that you are able to take on your responsibility even more. Regardless of which option you choose, each step carefully think beforehand, so as not to act hastily.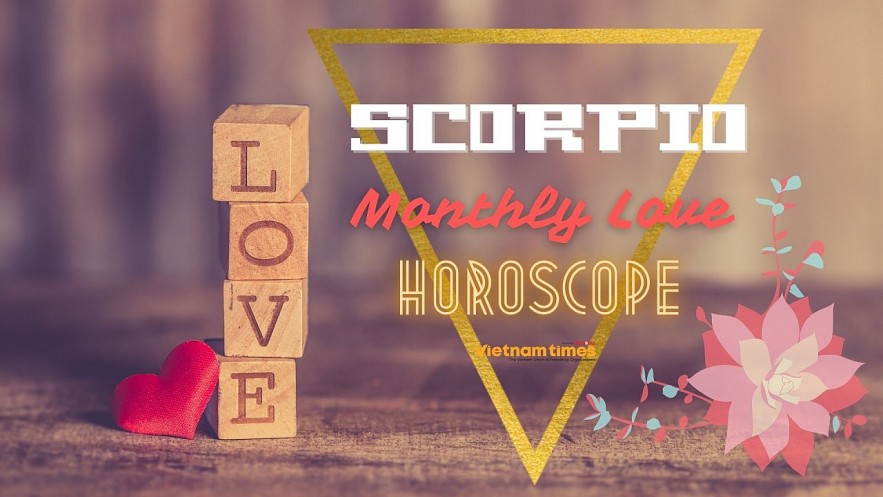 Scorpio Monthly Love Horoscope February 2022. Photo: vietnamtimes.
Scorpio compatibility predicts that you will have to make some compromises in the relationship. Your love partner tends to exercise independence which may create a few hiccups. Mars will give you the necessary passion for the relationship. Beginning of the month may create a few relationship problems for married couples. The latter part of the month is full of love and sensuality. So be patient suggests the 2022 zodiac! Singles will get into passing love affairs during the first half of the month. Mars will provide you with the drive. The second half is ideal for lasting love relationships.
Scorpio Monthly Love Horoscope
According to sunsigns, Scorpio horoscope for February 2022 predicts that you never approach people you love with fear. You cannot develop a close, loving connection with anyone based on fear. Sometimes the best way to resolve a problem in a relationship is to forgive and walk away. It is wonderful to know that the people around you love you. The sex of people around you should never be a measure of how you relate to them. Scorpio zodiac 2022 tells you to connect with anybody who can be of help to you. Anybody can help you in the future so stop discriminating against people based on their gender. Scorpio birthday personality predicts that self-respect will help you to have the best people by your side. You cannot have positive changes in your life if negative people surround you.
2022 monthly horoscope reminds you that your family consists of people you love, laugh with and live with. No matter how many arguments and fights you have, understand that no family is perfect. Pregnancy will bring more love to your family this month. 2022 astrology encourages you to hold on to the hope of trying to have a child with your spouse. This is not the time to stop talking to each other. Find solutions to your differences for the sake of your children.
According to free horoscope, instead of deconstructing the behavior of the Other, you are enjoying the moment and you are seizing the right opportunity. Would it be possible for you to avoid making brain knots all month long? Well placed in the race "the best meeting", you follow or "like" all over the place. You spend great moments, in good company, without stress and with enthusiasm. You have the best arguments in the world and your partner is very in love. With confidence, you can express your feelings with ease. Whether you are nearby or thousands of miles away, you find the way to make your most beautiful declaration of love. Even confronted with contradictory desires, do not try to decide in the quick. You most certainly have the right to hesitate and give in to moments of reflection. They are really sovereign for you. Emotional arguments are sometimes positive, accept a step back: on your part or that of the other. On the 22 and 23, grow objectivity.
This month is also a perfect time for deepening your relationship with your partner. Maybe it is a time to start thinking about moving in together or starting a family; stars will be on your side in this. The journey will be smooth even when it comes to your partner. You will mostly agree with one another, and you will be both very supportive. Therefore, it might be a good idea to take a lovely trip to the countryside and, at the same time, celebrate your success at work.
Family relations are likely to wither this month. Your relations with your maternal relatives can be very stressful. You may not have enough time for your spouse or lover due to several family tensions. If you have children, your focus will be on their studies and supervising them. You may not have any time for yourself or for your spouse, and this can cause bitterness, as horoscope 2022 reported.
February 2022 monthly horoscope predictions for family affairs do not portend to be a good one for Scorpio persons. Planetary positions will induce intrigues and misunderstandings in the family. Relationship with senior members of the family will be volatile. You will have to use your intelligence and diplomacy to keep the family united. Children are also affected by the negative atmosphere in the family. This will have an adverse impact on their academic and sports activities. If they have to succeed in their courses, they should be properly guided with additional coaching. Even then their performances tend to be below par.
Scorpio Monthly Money Horoscope
If you cannot budget for $100, you might not be able to budget for $1,000,000. February astrology 2022 encourages you to have financial literacy at every level of net worth. You can easily grow your wealth by planning for every penny. The finance horoscope for 2022 wants you to have a prayer for your prosperity and financial blessing.
On the financial side, although you may feel like you have to tighten your belt, rests assured. Your talents and ideas will prove to be much more profitable than you think.
2022 February forecast for Scorpio zodiac sign does not predict a profitable month for Scorpio natives. Businessmen and sales persons will find it tough to balance their budget. Saving may help to some extent. Planets are not disposed towards starting new projects and investments will turn out negative returns. You cannot expect any financial support from the institutions.
The money flow will be kind of average for you this month, but if you are into creative professions like writing, painting, acting, or other arts, you can get good money. Those engaged in overseas trade will also find this a good time. You may need to struggle quite a bit to realize your goals. Further, the month would not be good for investments and launching new projects. You may find only moderate financial success.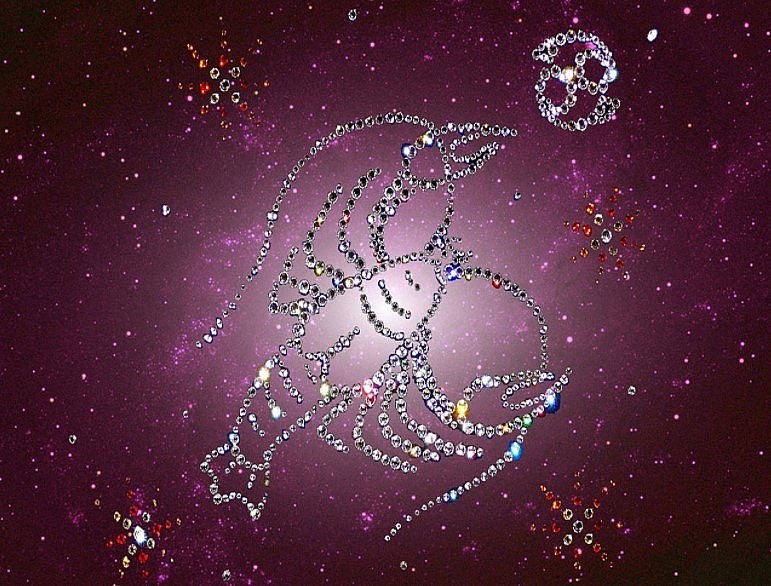 Scorpio zodiac sign. Photo: horoscope2021.
Scorpio Monthly Career Horoscope
Even if you are new at your workplace, contribute by asking questions. February 2022 forecasts tell you to share a problem you are grappling in your project. Work hard towards your career prospects. If you have more experience, share your best practices with your team. You might also learn new things from your team.
This month, your ideas, talents and relationships are triggering opportunities that are likely to enrich you. So, if you want to punt an end to a sclerosing situation that no longer brings you anything, grab them on the fly! Once you have done this, you will have the time to make your mark and familiarize yourself with the world in which you will exercise your talents and grow.
In February, communication and negotiation will be the strength of all Scorpios. You will use that mainly at work, where you will achieve some significant success. That will be connected to a good financial status and maybe a promotion at work. But do not let your success go to your head; it could trigger your colleagues and even make them enemies. Scorpios will be very successful in terms of their career in February. Your supervisor will appreciate your work, and your colleagues will enjoy working with you. You should undoubtedly try to make the most of this mutual understanding. Saturn will protect you.
The planetary placements for you this month are not very favorable for your career growth. You could find yourself working quite hard, with little possibility of attaining the expected results. This means that the month could well turn out to be average with many ups and downs. You may feel somewhat motivated since you would have learnt something new from some learned people.
It is a good month to reap the good results of your business-related travels. There is a distinct possibility that exporters/importers and those doing business with foreign countries would have a fruitful business trip. If you travel north, you can get success through new opportunities. Some of you may combine a business trip with a family trip.
Scorpio Monthly Health Horoscope
You need to take care of your mind over your muscles. Sometimes you might feel physically exhausted because of mental exhaustion while going for a workout after work. February 2022 horoscope for Scorpio zodiac sign encourages you to understand your mental stability. A good workout is not all about releasing body energy.
Monthly 2022 horoscope forecasts problems in the well-being of Scorpio individuals. Overwork will pull you down and your health will suffer. Proper scheduling of your work will help you to minimize the problem. Otherwise you may end up in an asylum. Exercise and relaxation will help you to a great extent to maintain your mental balance.
Important numbers: 4, 10, 15
February important dates: 1, 4, 11, 26, 28
Special note:
Try to pay more attention to your loved ones. Surround them with care and attention. Support them in difficult matters and let them re-believe that you are with them, that they can count on you. Remember that what you give to others comes back to you two-fold.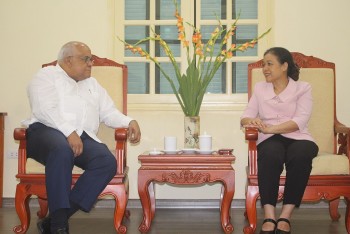 Friendship
Ambassador Nguyen Phuong Nga - President of the Vietnam Union of Friendship Organizations had a meeting and worked with Cuban Ambassador Extraordinary and Plenipotentiary to Vietnam Orlando Nicolas Hernandez Guillen. The two Ambassadors agreed to work closely in organizing solidarity and friendship activities.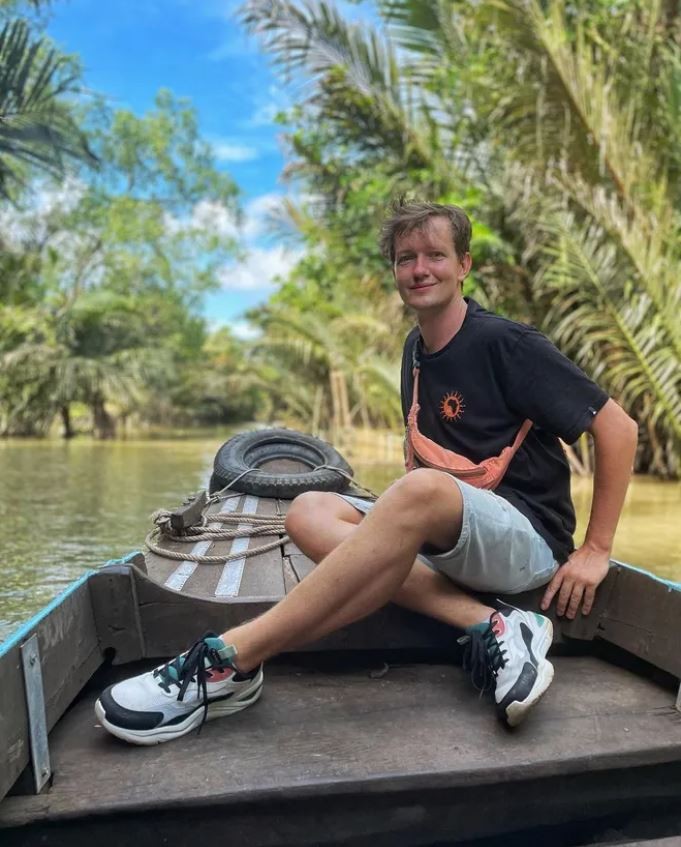 Multimedia
Besides famous products from coconuts, Ben Tre still has many interesting places with unique Mekong River Delta styles waiting for you to discover.
June 22, 2022 | 08:10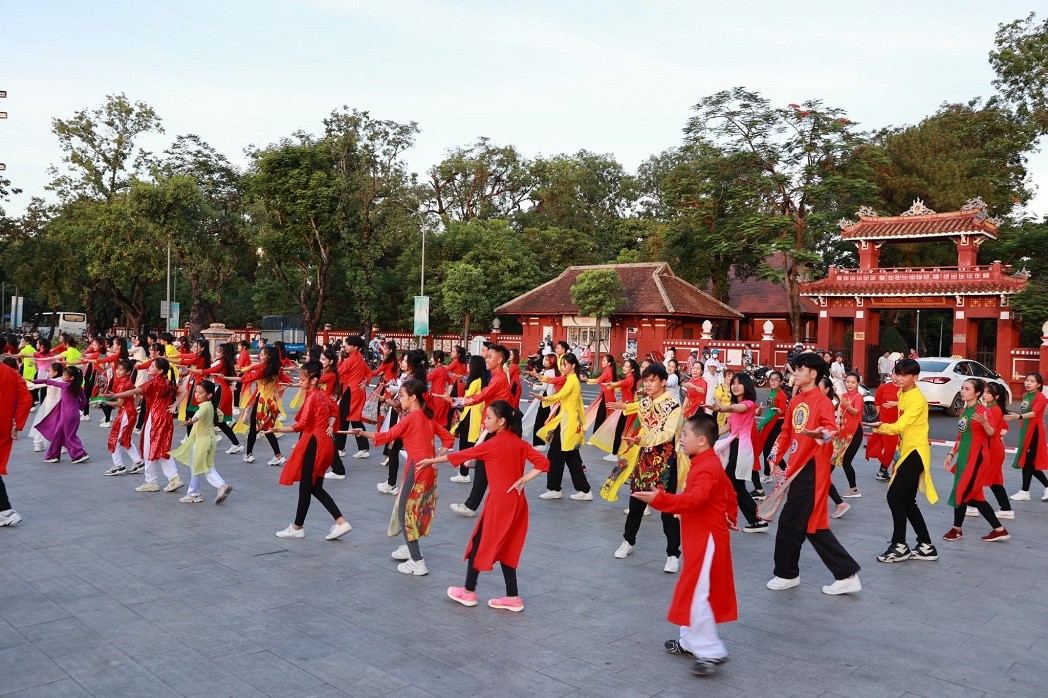 Handbook
Get all the basic info, check the lineup, discover festival highlights
June 22, 2022 | 06:19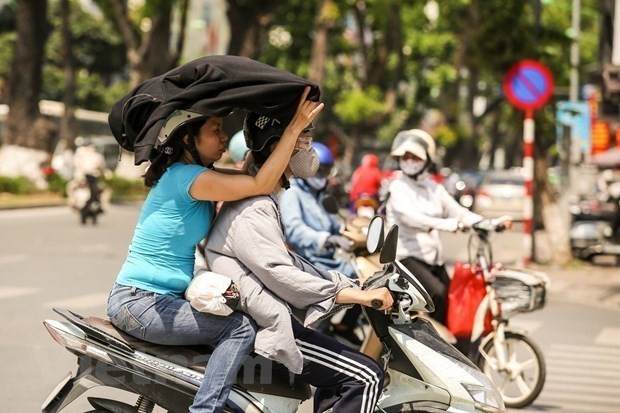 Handbook
Know the signs of dehydration and heatstroke to keep you and your family safe this summer.
June 21, 2022 | 19:02
Handbook
The Danish Film Week will delight audiences in Hanoi, Hue, Da Nang and Ho Chi Minh cities
June 18, 2022 | 07:00