Sedge grass harvest in a 100-year-old mat-weaving village
Phu Tan mat-weaving village in Phu Yen province is tinted in the green of immense sedge fields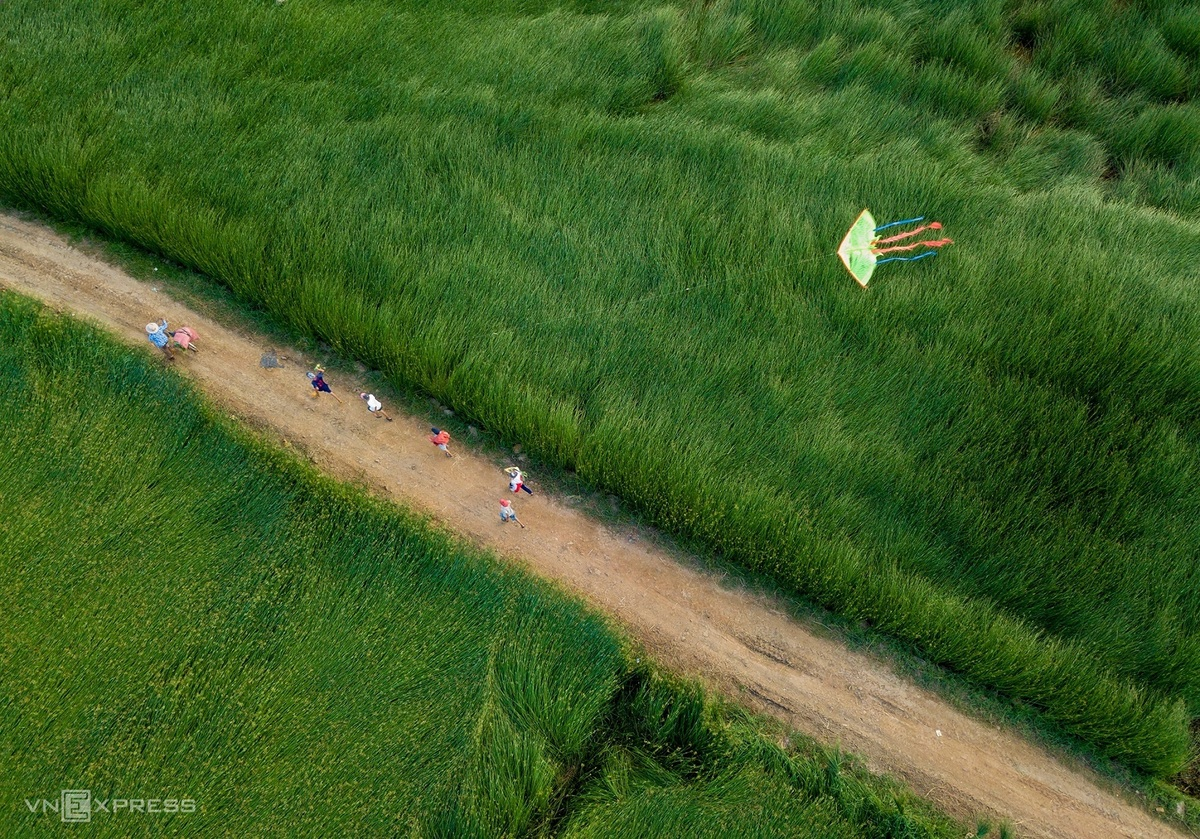 Children playing amid the green sedge fields in Phu Tan in An Cu commune, Tuy An district, about 30 km from Tuy Hoa city. Photo: Le Chi Trung/ via VnExpress
Photos of the sedge harvest season in Phu Tan village were captured by photographer Le Chi Trung, 32, working at the People's Committee of Xuan Dai ward in Song Cau town, Phu Yen province. Trung said Phu Tan village has had a tradition of weaving sedge mats for more than 100 years. The sedge harvest season lasts from May to July every year. Phu Tan sedge mats are not only well known in Phu Yen province but also in the country.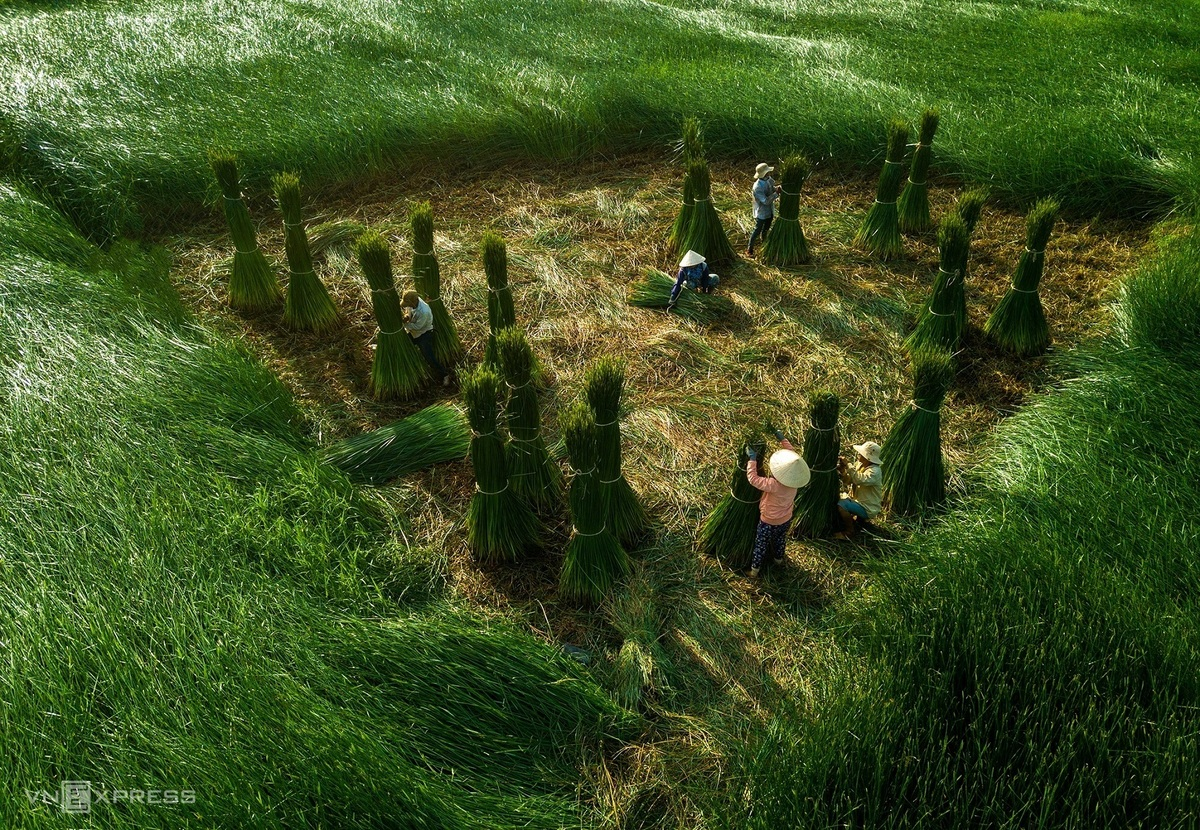 Photo: Le Chi Trung/ via VnExpress
Under the lens of the photographer, the image of farmers busying harvesting sedge becomes even more beautiful.
Phu Tan village has about 20 hectares of growing sedge, a decreases compared to previous years (25 hectares) as locals shift to growing grass to feed cattle.
Sedge is a common plant in freshwater areas. It is used widely, because of its environmental friendliness, to make mats, handicrafts and baskets.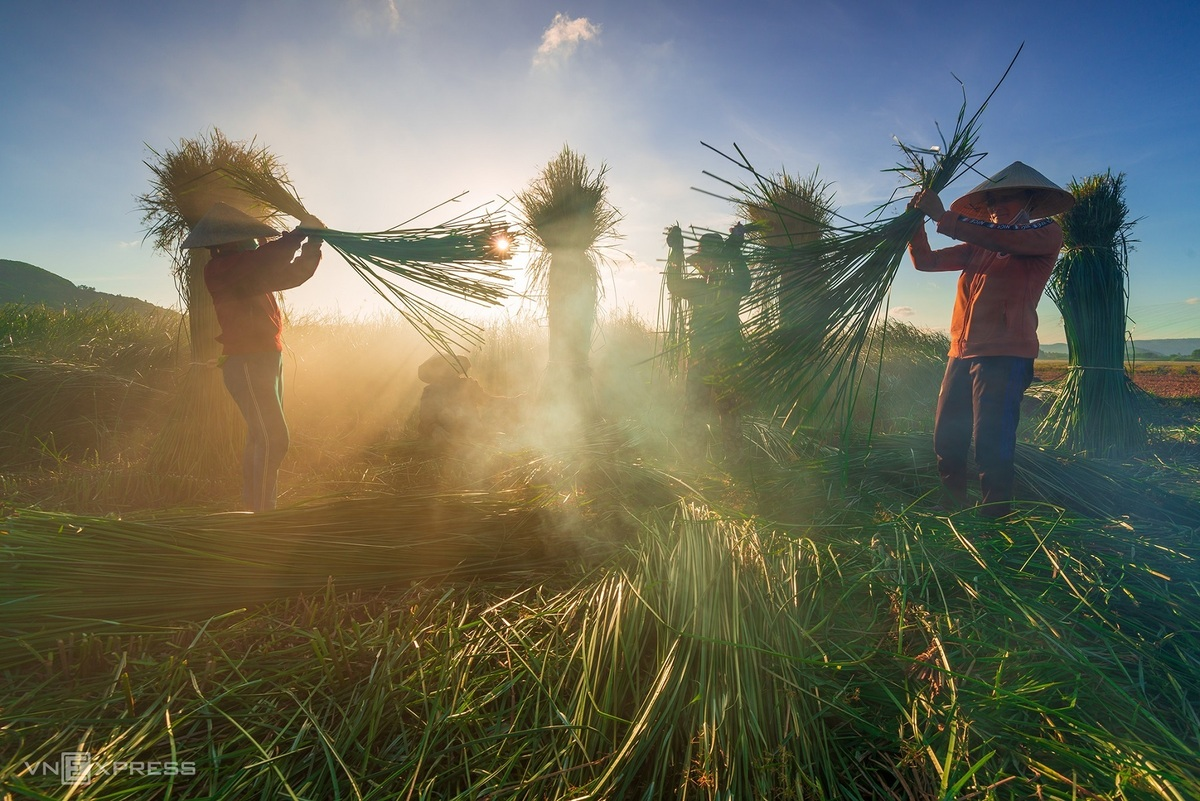 Photo: Le Chi Trung/ via VnExpress
After harvesting, farmers shake the sedge straight.
Sedge is easy to grow, does not require any particular type of soil and can withstand drought and saltwater.
"Harvesting sedge is quite hard because farmers have to work under the blazing hot sun. Nevertheless, they make efforts to earn extra income," Trung said.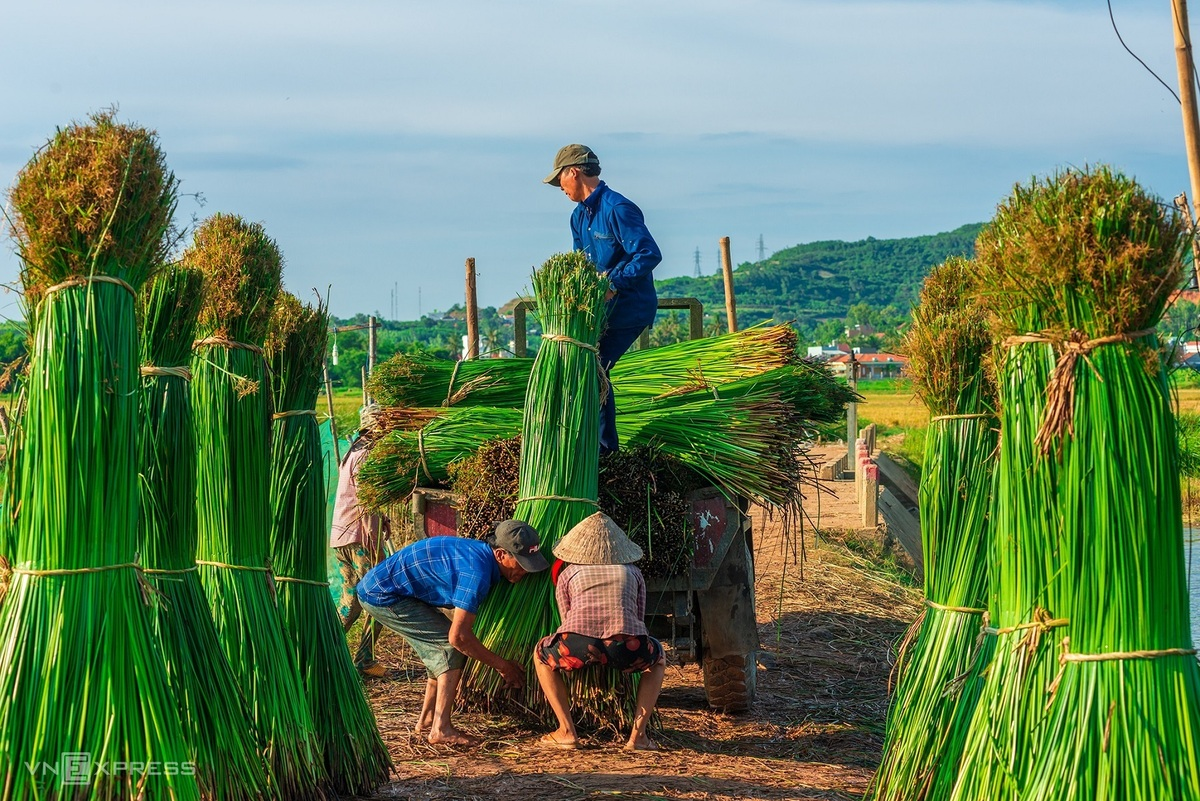 Photo: Le Chi Trung/ via VnExpress
Bundles of sedge are loaded onto a vehicle to transport to home.
Nguyen Thi Minh Phuong, owner of a large sedge mat producing facility in Phu Tan, said her facility created jobs for 30 workers. Although the Covid-19 pandemic has resulted in a decline in demand, her facility has remained operation and purchase sedge from locals.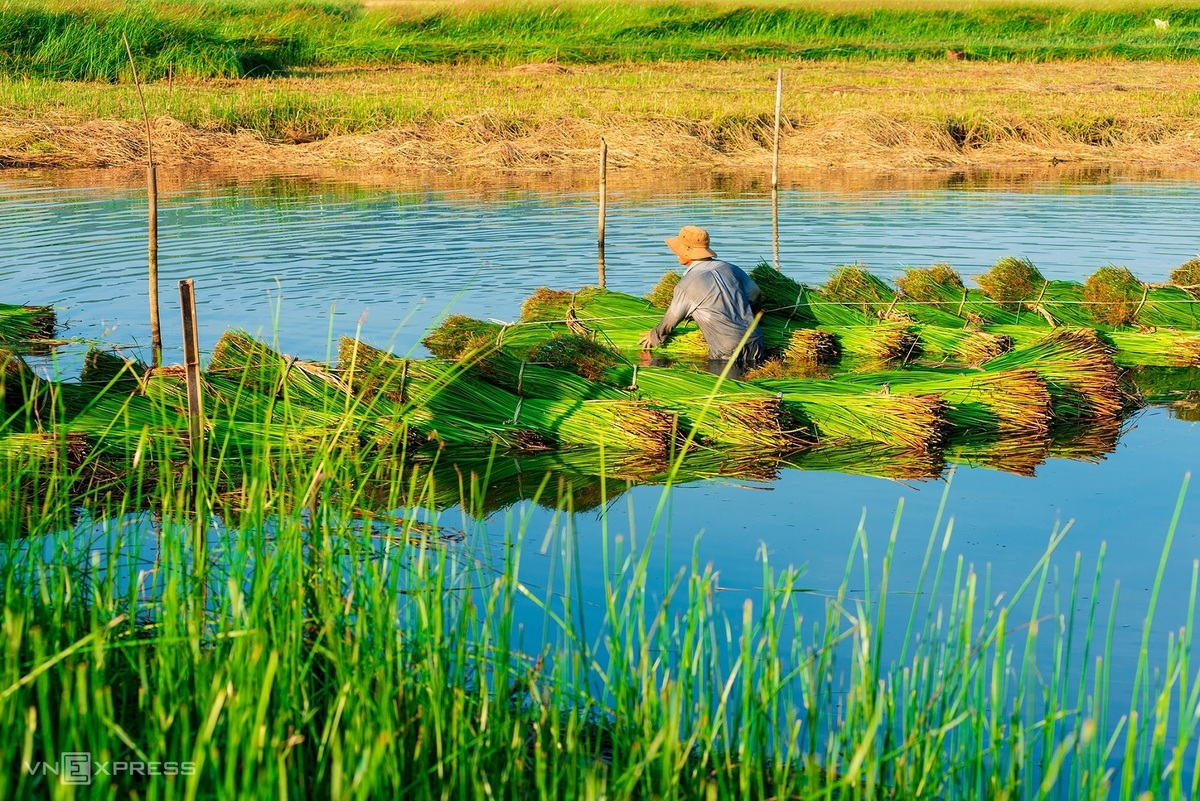 Photo: Le Chi Trung/ via VnExpress
After being harvested, sedge is washed, transported, split, dried, dyed and made into yarn and finally mat. In Phu Tan, farmers often plait sedge into rafts to pull them on the river instead of carrying them.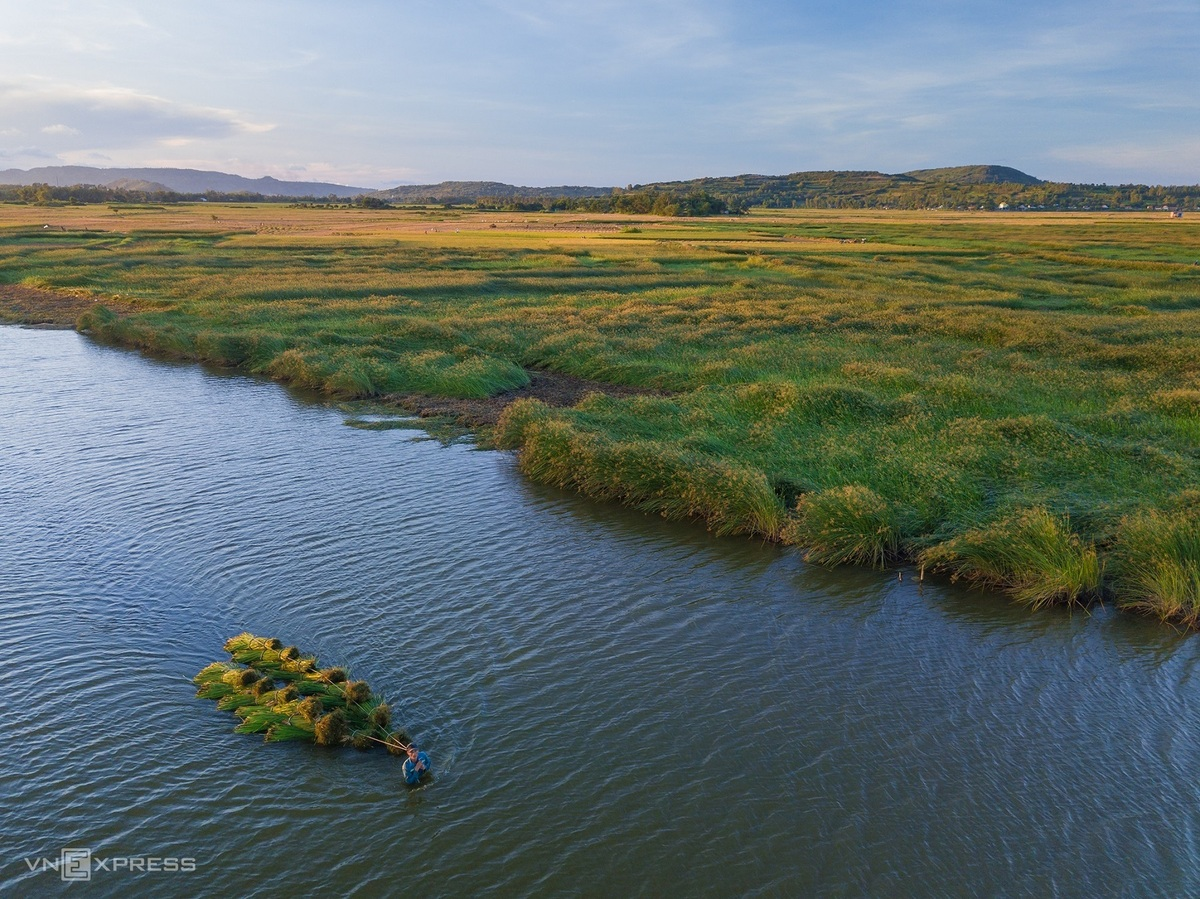 Photo: Le Chi Trung/ via VnExpress
A farmer pulls a sedge raft on the river. The sedge fields adorn the picturesque beauty of the countryside.
To have enough raw materials for weaving mats, the village needs an average of 25 to 30 tons of sedge every month.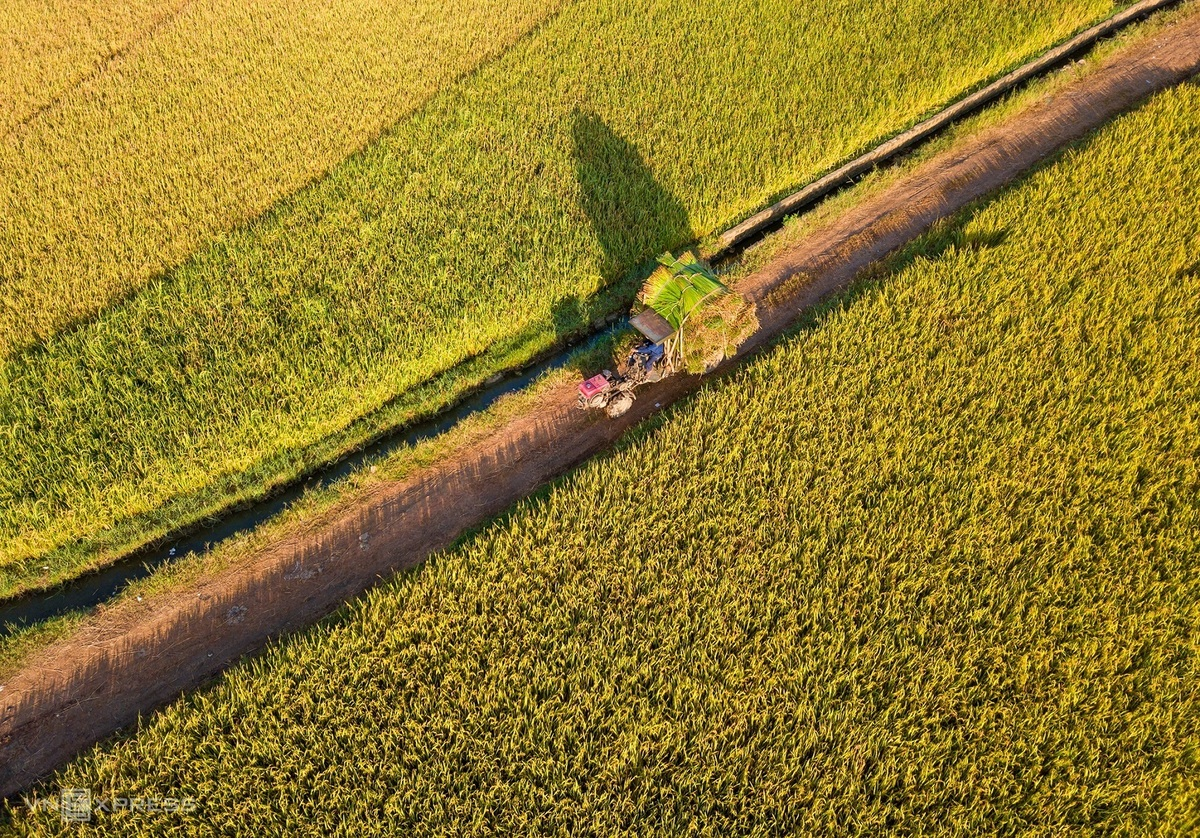 Photo: Le Chi Trung/ via VnExpress
A vehicle transporting sedge to home through ripening rice fields. Trung said although there were mats made of different materials, Phu Tan sedge mats were preferred thanks to their durability.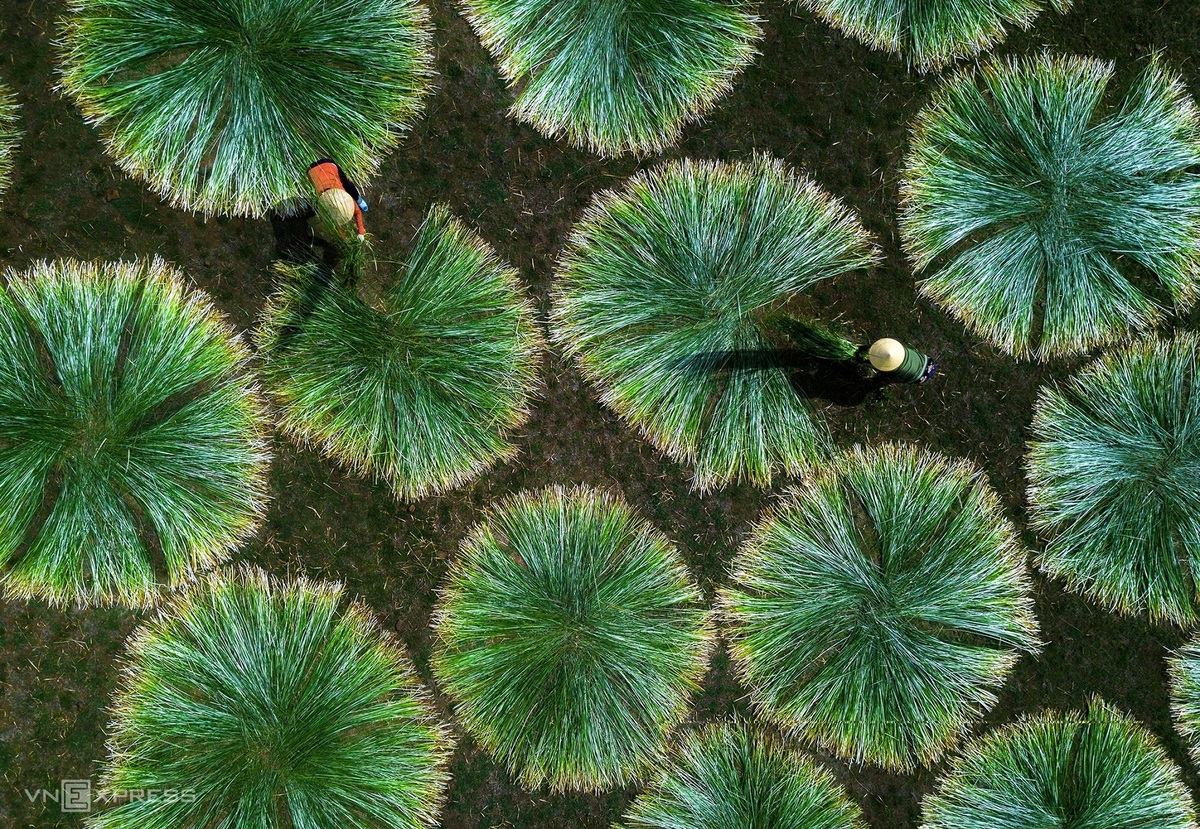 Photo: Le Chi Trung/ via VnExpress
"Sedge flowers" which are dried under the sun look like works of art.
"After one month of immersing in the life of Phu Tan villagers, I am spellbound by the rustic beauty of the sedge fields and friendly and optimistic people. I am also impressed by the bustling working atmosphere at sedge harvest season," Trung said.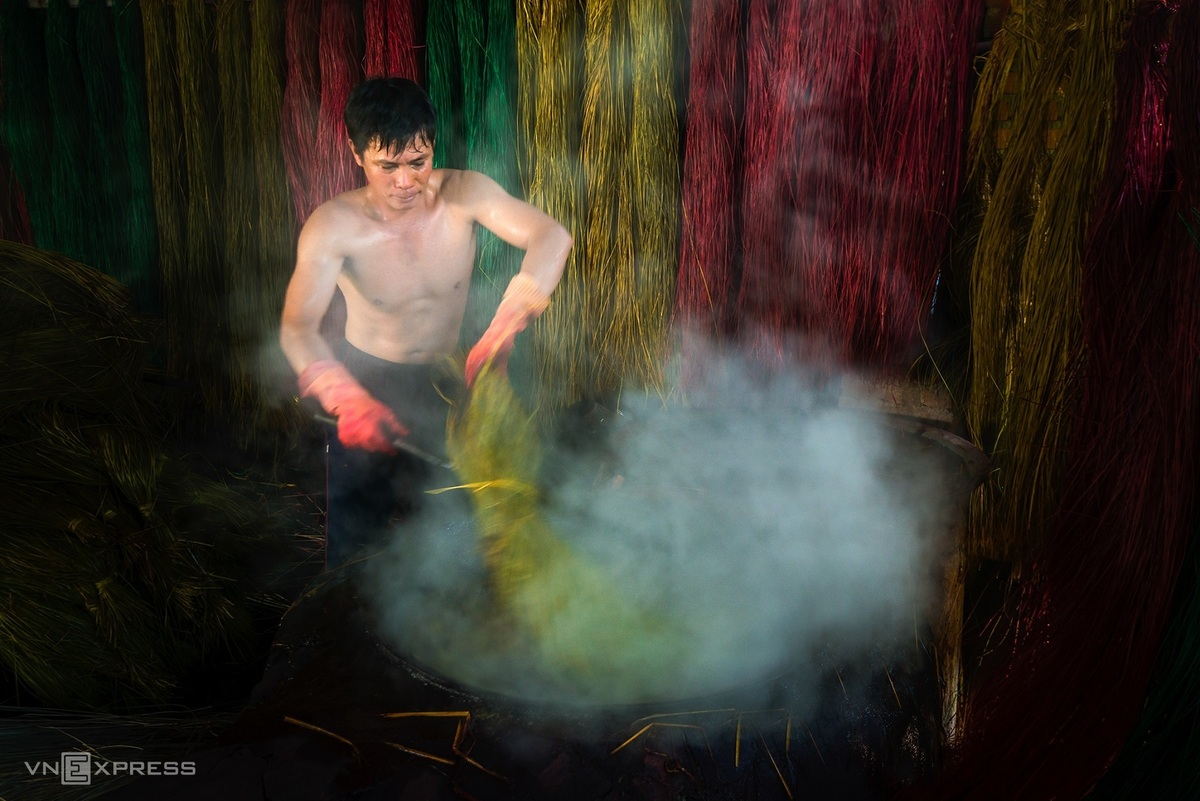 Photo: Le Chi Trung/ via VnExpress
Dyeing sedge is an important step that requires skilled and experienced workers. The sedge yarn need to be evenly dyed to maintain their color for a long time.
The harvested sedge is dried, bundled and then dyed. After being dyed, it continues to be dried, before weaving.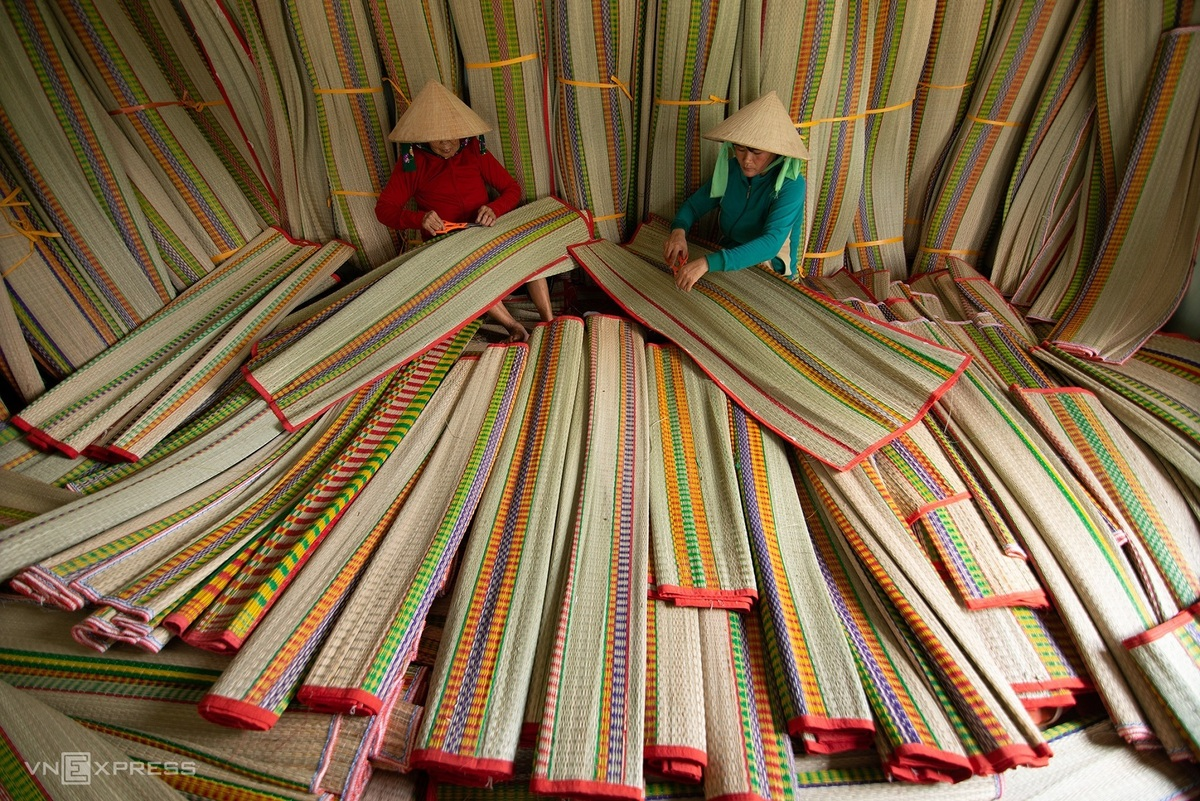 Photo: Le Chi Trung/ via VnExpress
Colorful finished mats.
Phu Tan sedge mat village now has five establishments equipped with mat weaving machines, creating jobs for hundreds of workers, with monthly income from VND 2.5 to 3.5 million (US$ 109- US$ 153) per person. A pair of hand-woven mats costs VND 50,000 - 60,000, while a pair of machine-woven mats costs VND 130,000 - 160,000.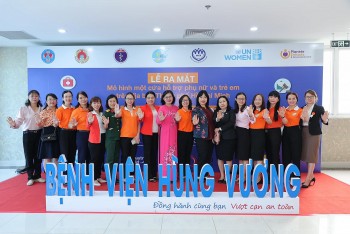 Viet's Home
What is the one-stop centre for women and children experiencing violence?