Singapore commits to close cooperation with Vietnam to recover from Covid-19
Singapore to underpin solid political and economic ties with Vietnam, through people-to-people exchanges and extensive cooperation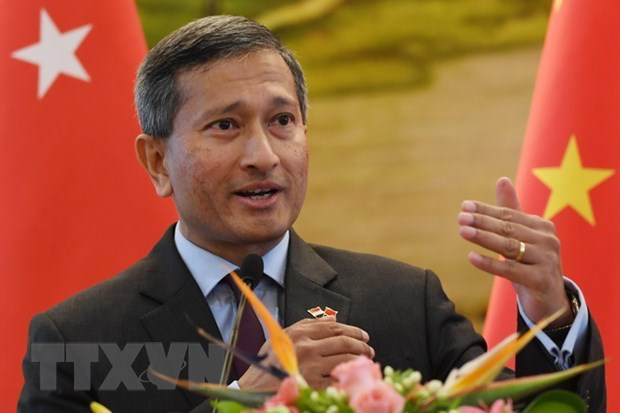 Singapore's Foreign Minister Vivian Balakrishnan. Photo: AFP/VNA
Singapore's Foreign Minister Vivian Balakrishnan expressed his wish to discuss ways to develop substantive relations between the two countries, as well as exchange views on developments in the region and an international community of mutual interest.
Balakrishnan said he had come to Vietnam to attend the Association of Southeast Asian Nations (ASEAN) Foreign Ministers' Meeting in Nha Trang in 2020 and was very pleased to visit Vietnam again.
Assessing the Singapore-Vietnam bilateral relationship, Balakrishnan said that the strategic partnership between Vietnam and Singapore was underpinned by solid political and economic ties, warm people-to-people exchanges and extensive cooperation.
The Vietnam-Singapore industrial parks at seven locations across Vietnam are a symbol of great economic cooperation between the two countries. The two sides also cooperate closely at many regional and multilateral forums, including ASEAN and the United Nations. The two countries share a common interest in promoting a free, inclusive and rules-based multilateral trading system.
According to Balakrishnan, despite the impact of the Covid-19 pandemic on the global economy, trade and investment relations between the two countries remain solid.
In 2020 as well as in the first quarter of 2021, Singapore was Vietnam's largest source of foreign direct investment. The two countries have supported each other during this difficult time, including by donating medical supplies and working together to keep supply chains in the region open. Both countries are also fully committed to vaccine multilateralism, as well as fair and equitable distribution of vaccines.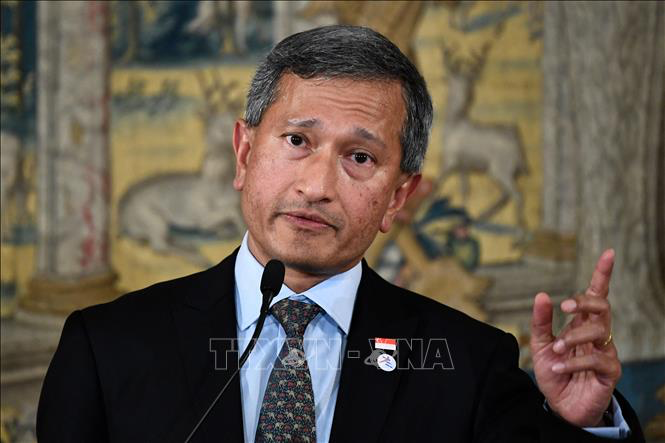 Singapore's Foreign Minister Vivian Balakrishnan. Photo: AFP/VNA
Singapore has worked closely with Vietnam during Vietnam's tenure as ASEAN Chair in 2020 and a non-permanent member of the United Nations Security Council for the 2020-2021 term.
Regarding the trend of cooperation between the two countries in the coming time, Balakrishnan emphasized that Singapore was committed to working closely with Vietnam so that the two countries could be stronger after the pandemic.
Singapore is preparing for the reopening of its borders and considering ways to gradually resume travel between Vietnam and Singapore in a safe and efficient manner. This will have a positive impact on the economic recovery of the two countries.
Balakrishnan said that in the long term, the two countries could jointly seek measures to strengthen the resilience of supply chains and the region's ability to cope with future pandemics.
The two countries aim to further strengthen the strategic partnership by pursuing new areas of cooperation, such as clean energy, technological innovation and the digital economy.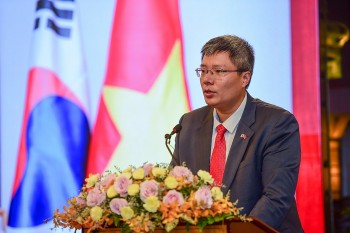 Viet's Home
Tran Hai Linh, member of the Central Committee of the Vietnamese Fatherland Front, chairman of the Vietnam-Korea Business & Investment Association (VKBIA) shared with the Vietnam Times about strengthening the capacity to promote Vietnamese culture to the world.