South Korean faces one of deadliest days since Covid-19 pandemic broke out
With over 1,000 new infections within 24 hours for the second consecutive day, South Korea is bracing for a possible out-of-control Covid-19 pandemic in the greater capital.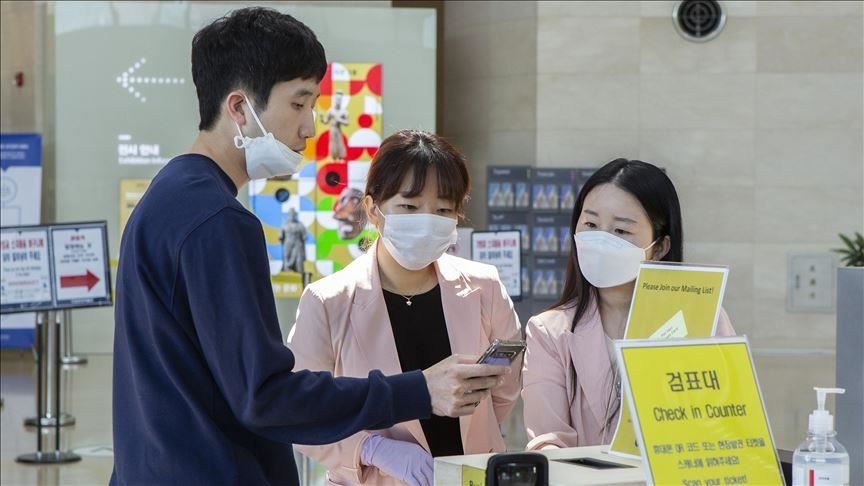 (Photo: Ananolu Agency)
The Korea Disease Control and Prevention Agency on Thursday said the COVID-19 death toll was now at 634 after 22 patients died in the past 24 hours, the deadliest day since the emergence of the pandemic. Among 12,209 active patients, 242 are in serious or critical condition, according to AP.
Nearly 800 of the 1,014 new cases were reported from the densely populated Seoul metropolitan area, where health officials have raised alarm about a looming shortage in hospital capacities. Thursday marked the 40th consecutive day of triple-digit daily jumps, which brought the national caseload to 46,453.
The viral resurgence came after months of pandemic fatigue, complacency and government efforts to breathe life into a sluggish economy.
Officials are now mulling whether to raise social distancing restriction to maximum levels, which could possibly include bans on gatherings of more than 10 people, shutting tens of thousands of businesses deemed non-essential and requiring companies to have more employees work from home.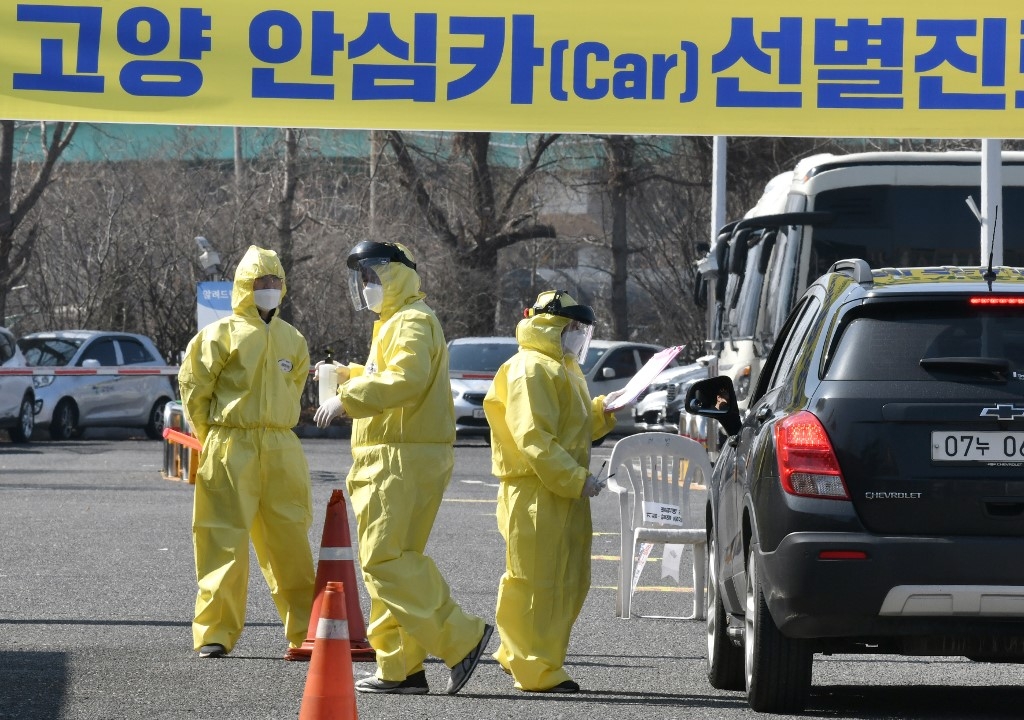 (Photo: ID4D)
Plans to push to strike COVID-19 vaccine deals with Janssen, Pfizer this month
South Korea said Friday it will push to sign COVID-19 vaccine procurement contracts with Johnson & Johnson's Janssen and Pfizer later this month and ink another deal with Moderna next month.
The health ministry last week said it has secured early access of the vaccines developed by four pharmaceutical companies and from a global vaccine project for 44 million people, enough to cover 88 percent of the nation's population, as reported by Korean Times.
The government has formally struck a purchase deal with AstraZeneca for 10 million people and made an advance payment of 85 billion won (US$77.6 million) in October to the World Health Organization's global vaccine project, known as COVAX.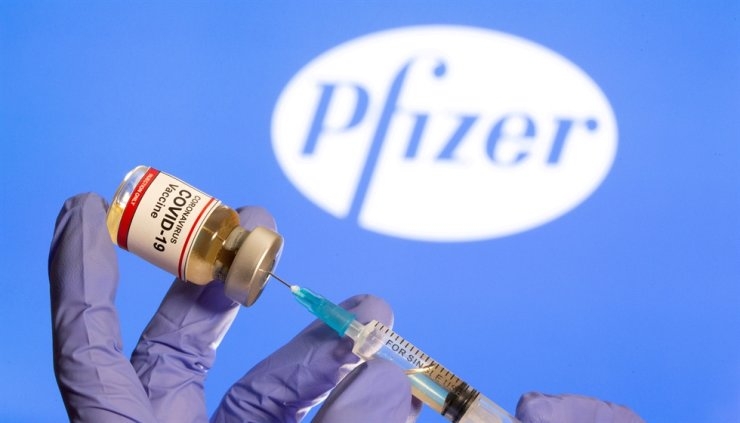 South Korea said Friday it will push to sign COVID-19 vaccine procurement contracts with Johnson & Johnson's Janssen and Pfizer (Photo: Reuters)
The government said it will purchase 20 million doses each from AstraZeneca, Pfizer, and Moderna, which require two shots and buy 4 million doses from Johnson & Johnson's Janssen, which requires one shot.
The ministry has set aside 1.3 trillion won of its budget for the vaccine purchase.
Officials said the vaccines will be shipped within March. The vaccine schedule will be decided after monitoring the potential side effects of vaccination in other countries, the level of the outbreak, and public demand.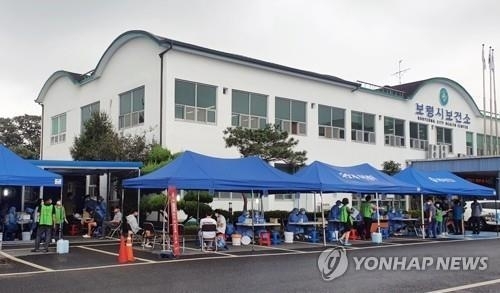 Twenty Vietnamese students living in dormitory of Ajou Motor College in Boryeong, South Korea have been diagnosed with COVID-19. Source: Yonhap News
Earlier on December 16, it was reported that 20 Vietnamese students living in a college dormitory in a central South Korean city have been tested positive for the novel coronavirus (COVID-19). Local officials also reported a rare coronavirus cluster of foreign nationals here.
According to Yonhap, the Ajou Motor College reported its first confirmed case on December 14, when a Vietnamese student residing in its dormitory tested positive for the coronavirus.
Municipal health authorities then conducted coronavirus tests on everyone suspected of having come into contact with the first patient.
Through the tests, 19 Vietnamese students have been confirmed to be infected, the local officials said, noting authorities are to administer coronavirus tests to all 300 other dormitory residents Wednesday.
The municipal authorities are investigating the patients' travel and infection routes, suspecting that the group infection may have occurred due to close contact in enclosed dormitory rooms.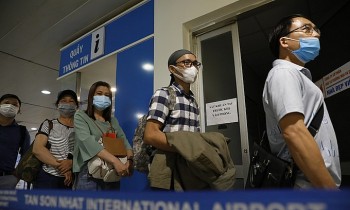 Focus
Over 55.5 million people in Vietnam have now been fully inoculated, while more than 73.8 million people have received at least one dose of Covid-19 vaccine.