Storm-resilient houses built for poor families
The United Nations Development Programme (UNDP), the People's Committees of Quang Binh, Quang Tri, Thua Thien Hue, Quang Nam, and Quang Ngai provinces, have completed the repair and reinforcement of storm-resilient features for more than 3,323 damaged houses.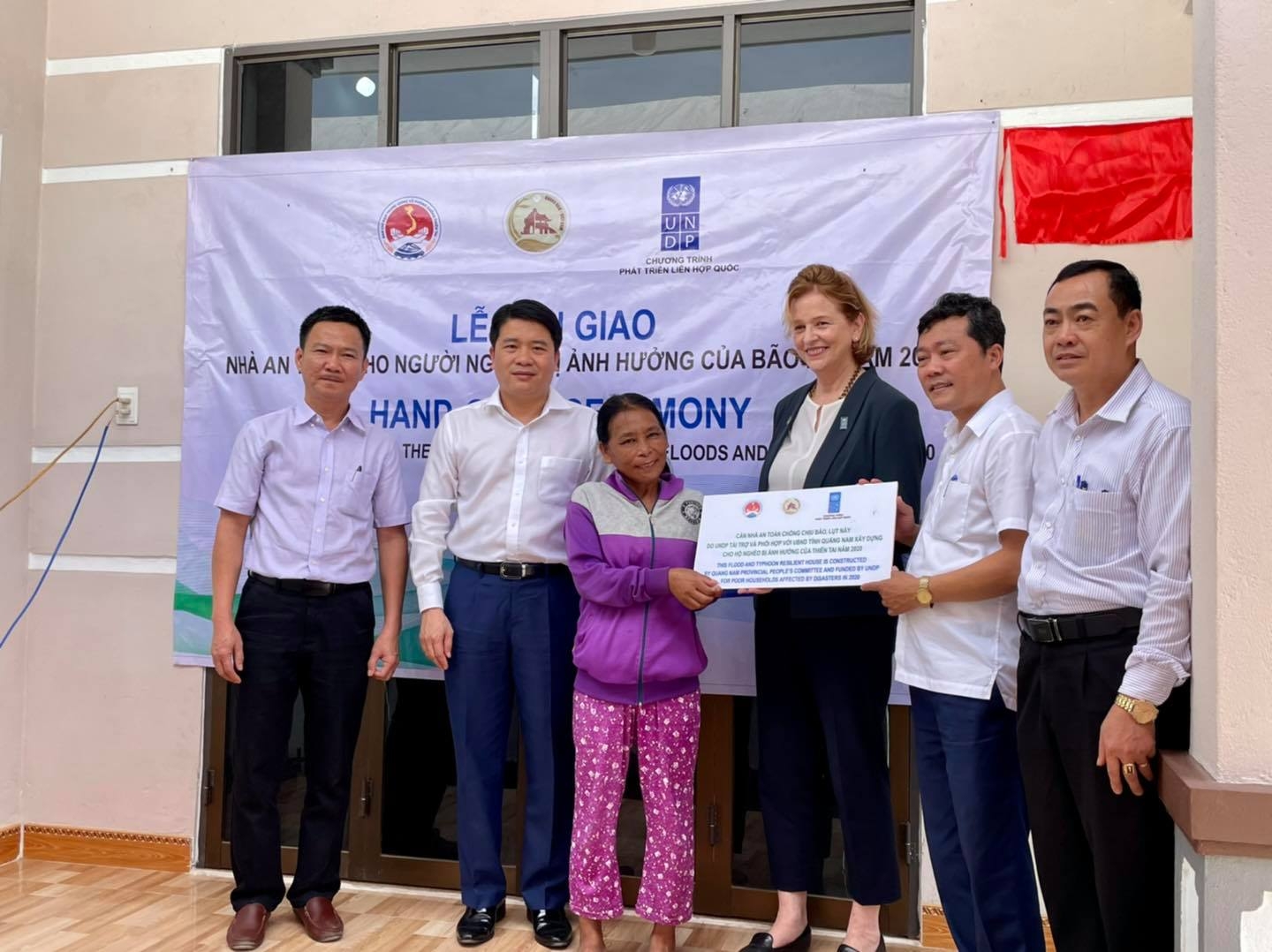 A safe house is handed over to a poor family on April 29 in Quang Nam province. Photo: UNDP
The UNDP Vietnam, the People's Committees of Quang Binh, Quang Tri, Thua Thien Hue, Quang Nam, and Quang Ngai provinces, and the Red Cross Society have completed the repair and reinforcement for more than 3,323 damaged houses and provided 3,323 gender-responsive household kits for poor and near-poor households in these five provinces.
This emergency assistance is part of the project "Response to Disasters in Vietnam," funded by the United Nations Central Emergency Response Fund (CERF). In addition, UNDP has supported the construction of 20 new safe houses with full storm- and flood-resilient features in Quang Nam and Quang Ngai, especially those in Ly Son island, Quang Ngai povince have more resilient features and powered by solar panels.
With the support of the Green Climate Fund (GCF), a project to improve the resilience of Vietnam's vulnerable coastal communities to climate change-related impacts, the Government of Vietnam, and UNDP, more than 430 safe houses able to withstand storms and floods have been built for the poor and near-poor in Quang Nam province from 2018 to the present.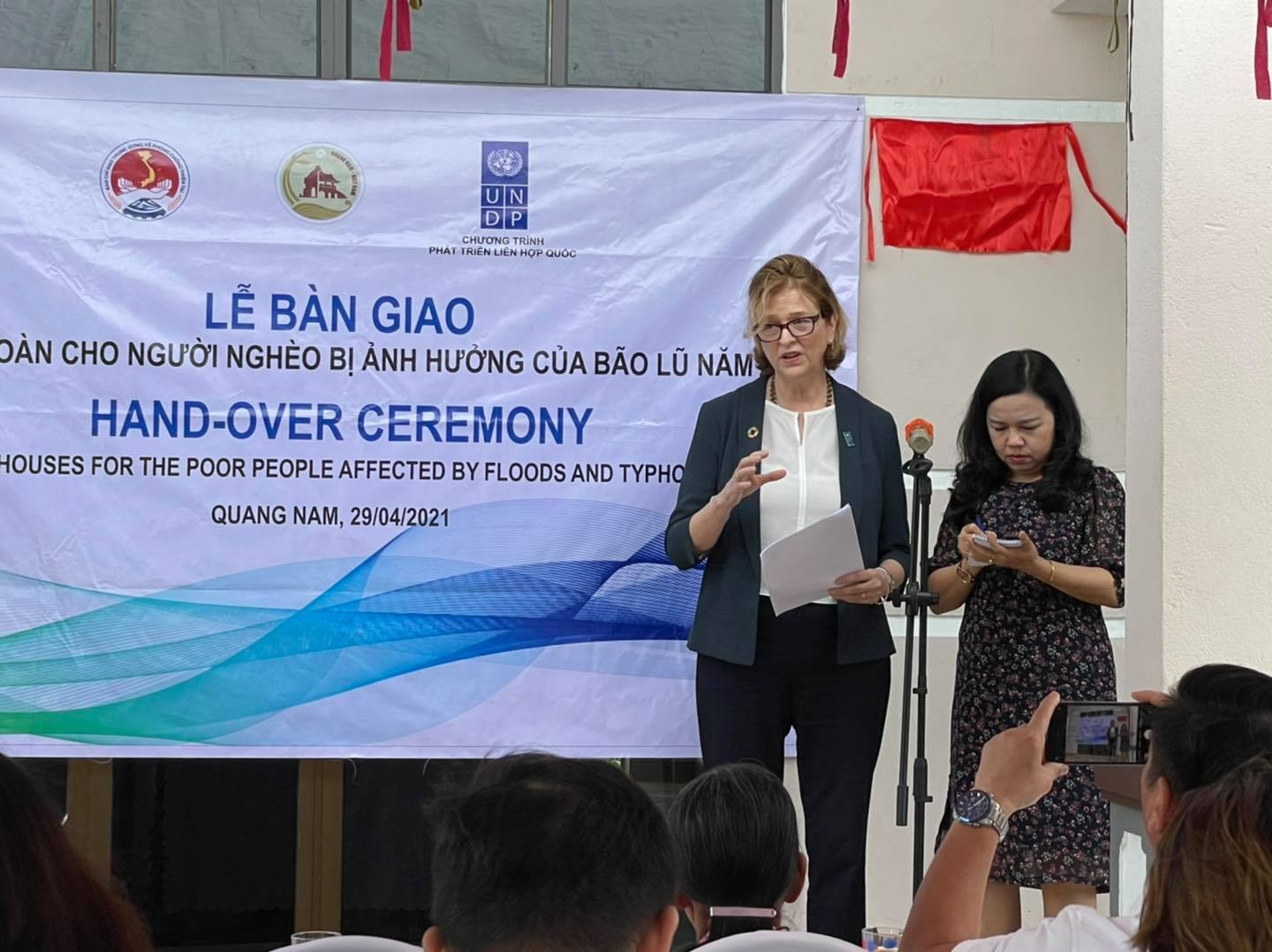 Caitlin Wiesen, UNDP Resident Representative in Vietnam at the handover. Photo: UNDP
About 12-14 storms could hit the Bien Dong Sea this year, with around half expected to directly affect Vietnam's mainland, Mai Van Khiem, Director of the National Centre for Hydro-meteorological Forecasting, told a recent conference.
Between August and September, tropical depressions and storms will mostly affect the north and north-central regions yet those striking during the period from September until the year's end would affect the central and south central regions.
Between April and October, the total rainfall will be equivalent to that recorded in the corresponding time in the previous years, and would be 10-20 percent higher in April, May, August and September.
According to the centre, the wet season may come early to the Central Highlands and south of Vietnam, in the latter half of April or the first half of May. Meanwhile, flash floods and landslides may strike northern mountainous areas sooner than in previous years.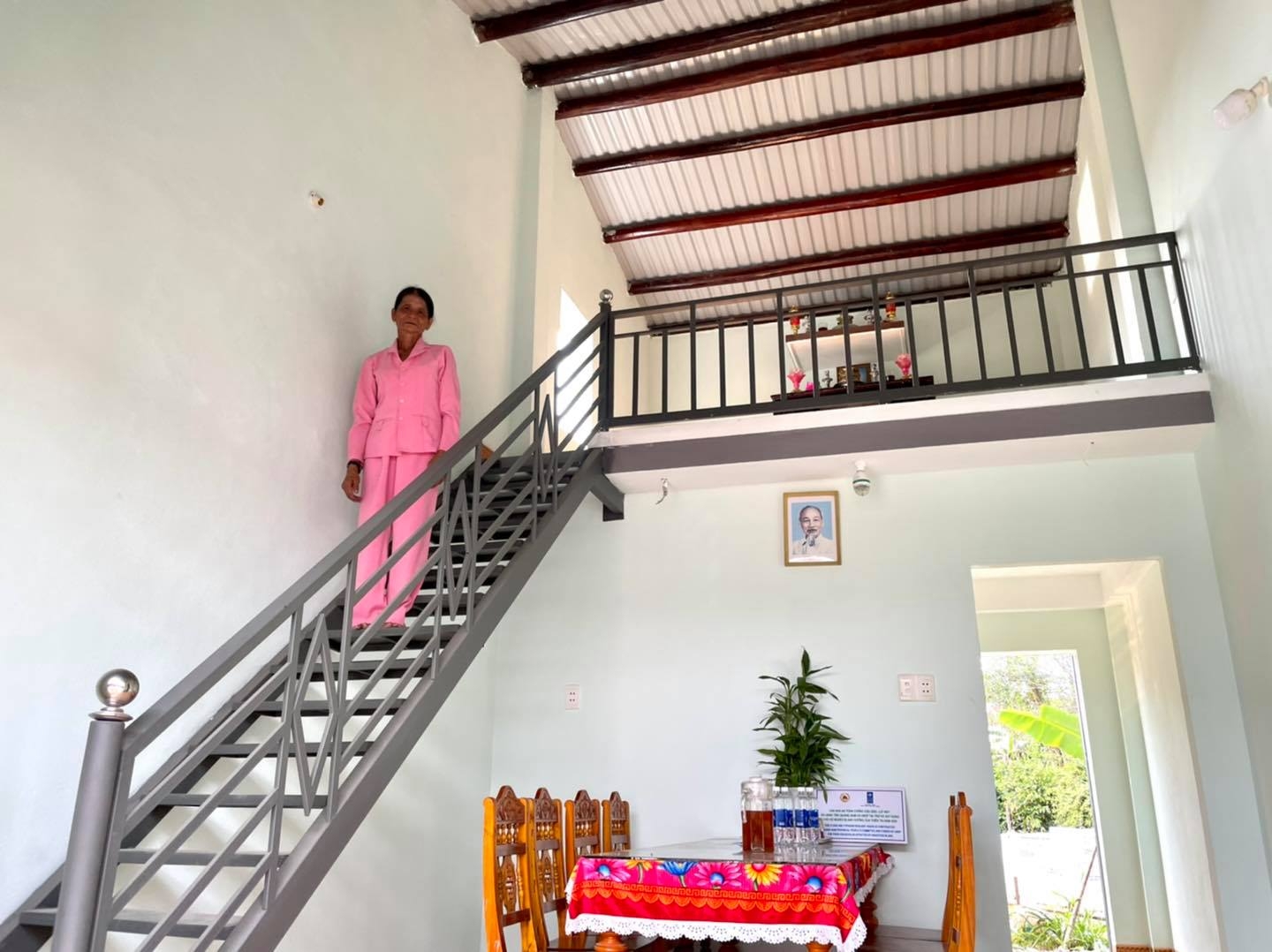 Inside a low cost 'resilient house'. Photo: UNDP
The GCF project aims to increase the resilience of vulnerable coastal communities to climate change through safe housing, protect vulnerable coastal communities from increased flooding and storms, provide robust mangrove coverage to establish a natural buffer between coastal communities and the sea, and enhance climate risk information to guide climate-resilient and risk-informed planning.
The resilient houses have been specifically engineered to include special features such as flood-proof floor that is 1.5m above the highest flood level to provide a safe refuge from rising floodwaters and strongly reinforced roofs that can withstand typhoon-strength winds. They proved their effectiveness during the severe floods and storms of 2020, when they saved the lives and livelihoods of not only their owners, but in some cases other members of the community as well.
Critically, with safe homes and protected property, the less people will need emergency support in the future.
According to the Ministry of Construction and the UNDP, more than 100,000 resilient houses are needed to meet the demand of vulnerable households in 28 coastal provinces and cities, and priority must be given to 24,000 in coastal areas./.
Handbook
Yoga has recently become one of the best exercise methods that bring many health benefits to people, but it also requires a lot of technique and training to avoid injuries. There are several ways to practice it home, and will still help you achieve your goals.