Thousands of people benified from Dutch NGO's Joint Humanitarian Response for Vietnam
On April 27, after about six months of emergency response, Plan International Vietnam held a national workshop "Dutch NGO's Joint Humanitarian Response for Vietnam''.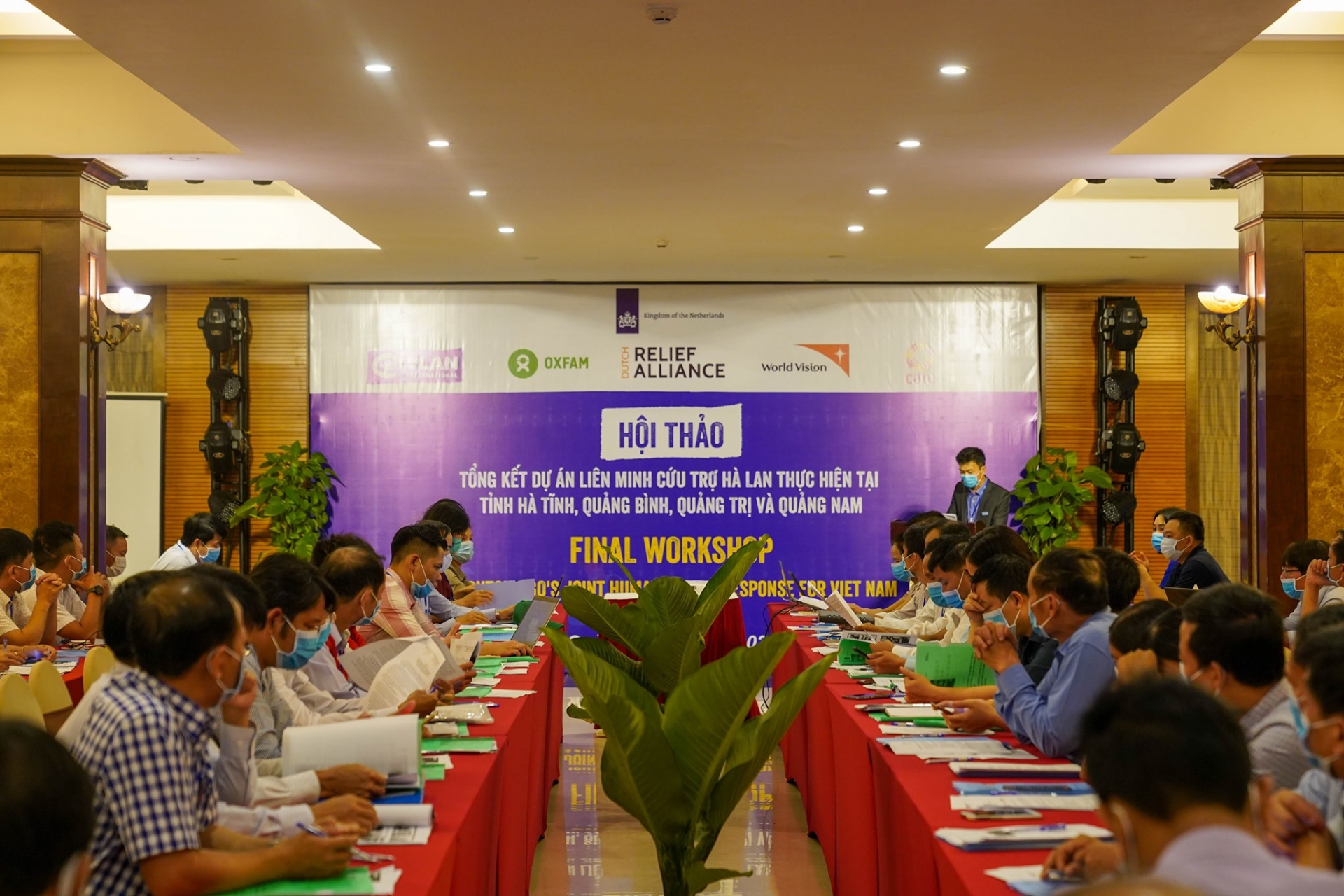 At the event in Dong Hoi city. Source: Plan International in Vietnam
The workshop was attended by the Department of Foreign Affairs of Quang Tri and Quang Binh provinces, the Quang Nam Red Cross Association, the People's Committee of Quang Binh province, and the Center for Community Development of Ha Tinh and representatives of departments, Agriculture and Rural Development, Committee for Ethnic Minorities, District Red Cross, People's Committees of Project Area Communes, and Local Partnerships in Ha Tinh, Quang Binh, Quang Tri and Quang Nam Provinces.
Since 6 October 2020, the Central region of Vietnam has been experiencing prolonged heavy rainfall as a result of a combination of numerous weather systems; Tropical Storm LINFA, Tropical Storm NANGKA, and the Inter Tropical Convergence Zone combined with cold air.
As a result of these consecutive storms, widespread flooding and landslides have been reported in the provinces of Ha Tinh, Quang Binh, Quang Tri, Thua Thien Hue, Da Nang, Quang Nam, Quang Ngai and Binh Dinh. The persistent rains and heavy floods have left more than 270,000 houses flooded and damaged more than 37,500 houses in central Vietnam since the beginning of October.
The Joint Response focused predominantly on the deliverance of immediate, lifesaving assistance to people in need, as well as focusing on early recovery and rehabilitation and re-establishing critical services. The Joint Response aims to ensure food security by restoring lost food stock, livestock and agricultural lands, ensure access to drinking water, hygiene supplies and access to basic public services.
The project was carried out by Plan International in Vietnam, World Vision International in Vietnam, Oxfam Novib, and Care International in Vietnam, in which Plan Vietnam plays the role of joint response coordinator.
It was implemented in 12 districts: Bac Tra My, Nam Giang, Phuoc Son, Nong Son, Nam Tra My (Quang Nam), Huong Hoa, Dakrong (Quang Tri), Le Thuy, Quang Ninh, Tuyen Hoa (Quang Binh), Cam Xuyen, Thach Ha (Ha Tinh).
After nearly six months of implementation, up to now, over 78,000 people in the provinces have benefited from the project. In which, Plan International Vietnam supported 6,263 households, equivalent to 58,857 individuals in Quang Binh and Quang Tri provinces
Through the workshop, members of the relief project and local partners summarized the relief activities, shared the achievements, difficulties/challenges, from which lessons learned, suggestions and recommendations were developed for further projects./.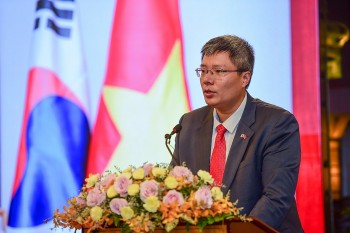 Viet's Home
Tran Hai Linh, member of the Central Committee of the Vietnamese Fatherland Front, chairman of the Vietnam-Korea Business & Investment Association (VKBIA) shared with the Vietnam Times about strengthening the capacity to promote Vietnamese culture to the world.