13 Vietnamese in Laos infected with Covid-19
Laos reported 93 news Covid-19 cases in the past 24 hours, including 13 Vietnamese people.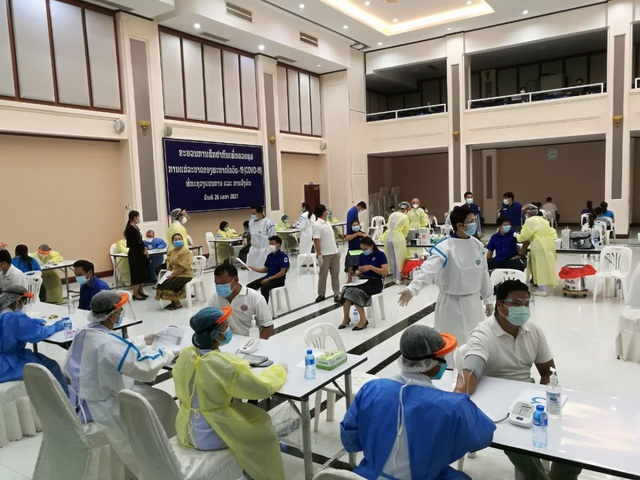 Vientiane established field testing sites to meet a surge in suspected Covid-19 cases in the city.
Vientiane, Laos' current Covid-19 epicenter, logged 75 cases on April 28, meanwhile, three populous cities of Champasak, Savannakhet, and Luang Prabang recorded 18 new cases, raising the tally of infections in Laos to 604.
Vientiane established field testing sites to meet a surge in suspected Covid-19 cases in the city.
Notably, there have been 13 Vietnamese people in Vientiane contracting with the novel coronavirus, said the Vietnamese Embassy in Laos and the Vietnamese Association in Vientiane.
The epidemic situation in Laos has complicatedly developed, especially in Vientiane where has reported more than 400 cases since the beginning of April. The Lao Health Ministry said it has prepared resources to deal with the spike in infections.
Lao Health Ministry admitted that Covid-19 testing didn't comply with the regulations on epidemic prevention and control as during the time waiting for results, many people fail to isolate themselves and roam freely.
All 18 Lao provinces and cities have been placed under lockdown. Among 10 provinces bordering Vietnam, only two provinces of Huaphan and Attapeu haven't reported Covid-19 cases yet.
"Still gathering to drink beer every afternoon"
Hoang Luong, who has lived in Vientiane for 7 years, said despite the complicated development of Covid-19, many people have still ignored anti-epidemic measures.
"In my neighborhood, many people still gather to drink beer every afternoon. Not to mention, citizens here have a habit of eating with their hands or sharing the same bowls which pose a risk of infections", said Luong, adding that many people don't wear face masks in public spaces.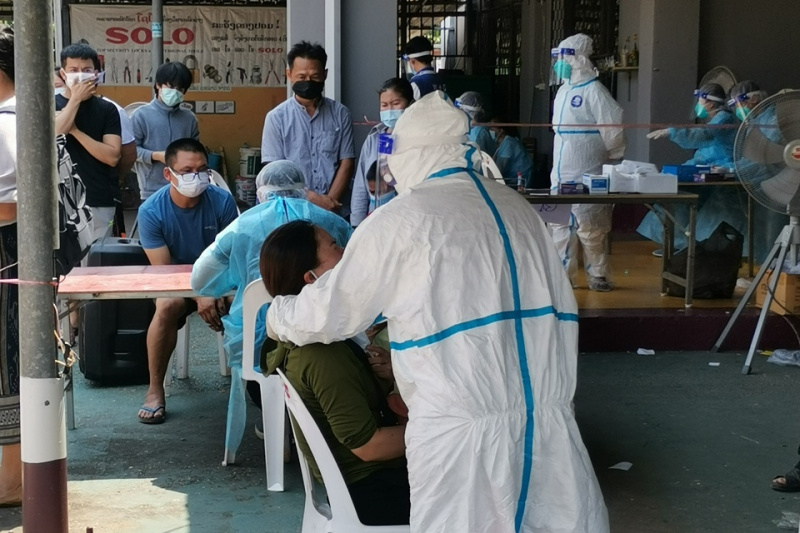 Residents had their samples for Covid-19 testing at a stadium in Beeng Khayong, Sisattanak district, Vientiane, April 22. Photo: Lao Youth Radio FM 90.0 Mhz.
Luong also said the spike of Covid-19 cases in Lao was due to the last traditional New Year as many people still got together and organized parties in spite of the Government's banning order.
He commented the Lao government has rapidly and decisively responded to the epidemic. However, some localities and residents have disregarded the rules.
Viengvilay Ouanlasy, 28, half Vietnamese, half Lao, residing in Hatxayfong district, Vientiane, said relatives of some of his friends have contracted the virus, which makes him so worried.
Tu Uyen, in Vientiane, has also lived under unease over the past days. She said "I have a small child, so, I feel really anxious. I stay at home all the time and only going out to buy food".
"I don't know what to do if the epidemic keeps going on"
Truong Tuan, a former diplomat living in Laos, said Vietnamese workers in the country have encountered many difficulties since the first outbreak. He expressed his concern that this Covid-19 wave would more greatly impact the life of Vietnamese workers.
"Restaurants and beauty establishments have been the hardest hit by the epidemic", Tuan told Zing News.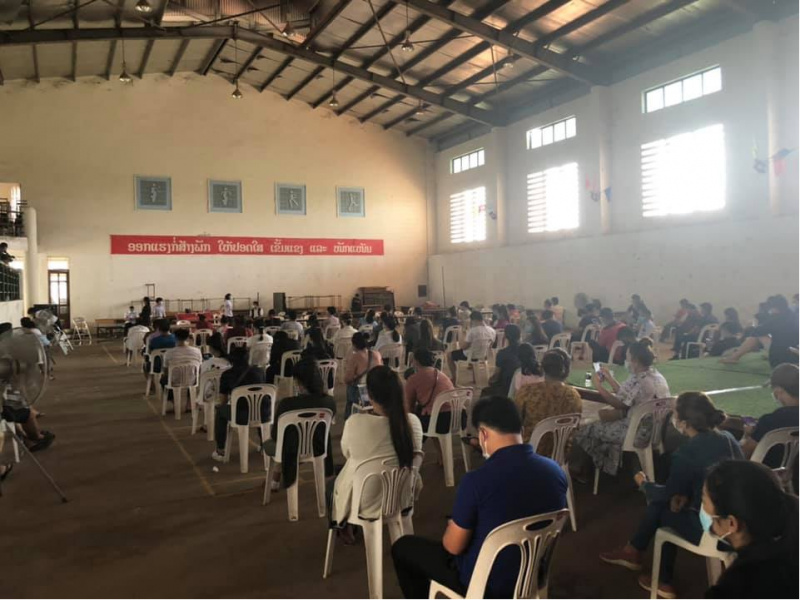 Centralized Covid-19 testing at the Lao-Viet high school, April 22. Photo: Lao Youth Radio FM 90.0 Mhz.
Tran Thi Phuoc, 54, said her business has fallen into a slump due to Covid-19. Many Vietnamese people, including her, wish to return to Vietnam, but can't.
She also hoped the government would take measures to support Vietnamese in Laos wanting to return home.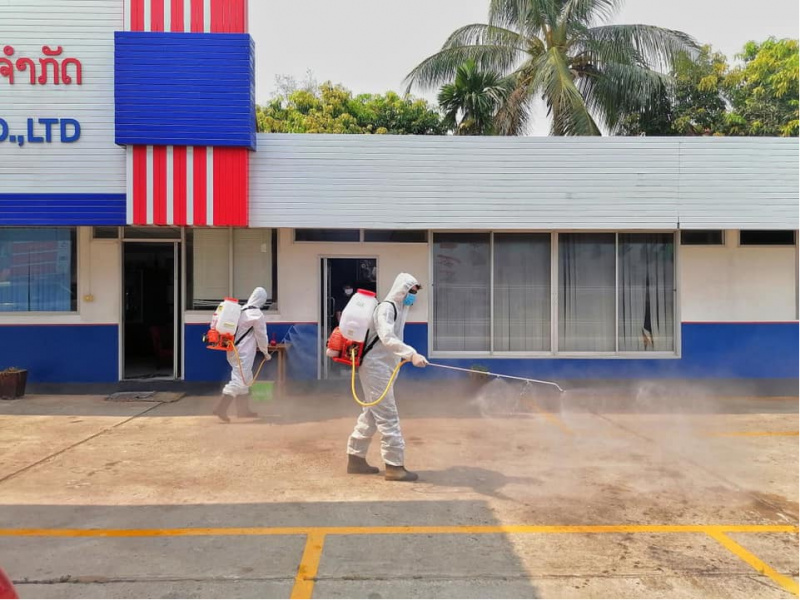 Medical workers disinfect the city to prevent the Covid-19 spread. Photo: Vientiane Times.
According to Tran Duc Anh Tu, 32, who trades in wooden furniture in Vientiane, the majority of Vietnamese in Laos work in the service or business sectors. Hence, the lockdown has exerted a great impact on them.
"I don't know what to do if the epidemic keeps going on", he said.
Uyen and Luong have also suffered such a hard time.
"During the epidemic, the prices of goods escalate. Many Lao people lose their job. They have no money, so, my business is also really difficult," Luong said.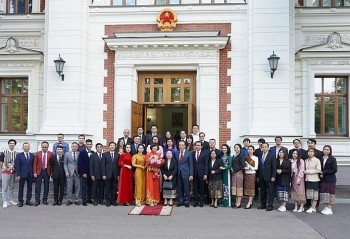 Friendship
The Vietnamese Embassy in Cuba will make efforts to consolidate and cultivate the special Vietnam-Laos relationship in the spirit of respect and support for mutual benefits.