Sweden puts forth US$2-billion commercial loan for aviation development in Vietnam
Swedish financial institutions have proposed a US$2 billion commercial loan to develop aviation projects in Vietnam, including the Long Thanh International Airport.
The funding will also cover the building of a third passenger terminal at HCMC's Tan Son Nhat International Airport, VNExpress reported.
During Prime Minister Nguyen Xuan Phuc's visit to Sweden in May 2019, the two countries had discussed a potential credit line of over $1 billion for the development of aviation projects in Vietnam, Swedish Ambassador to Vietnam Ann Mawe said at a Saturday meeting with Minister of Transport Nguyen Van The.
The Swedish Export Credit Agency and the state-owned Export Credit Corporation in Sweden have now proposed increasing the credit limit to $2 billion to cover upgrade projects and air traffic management expansion.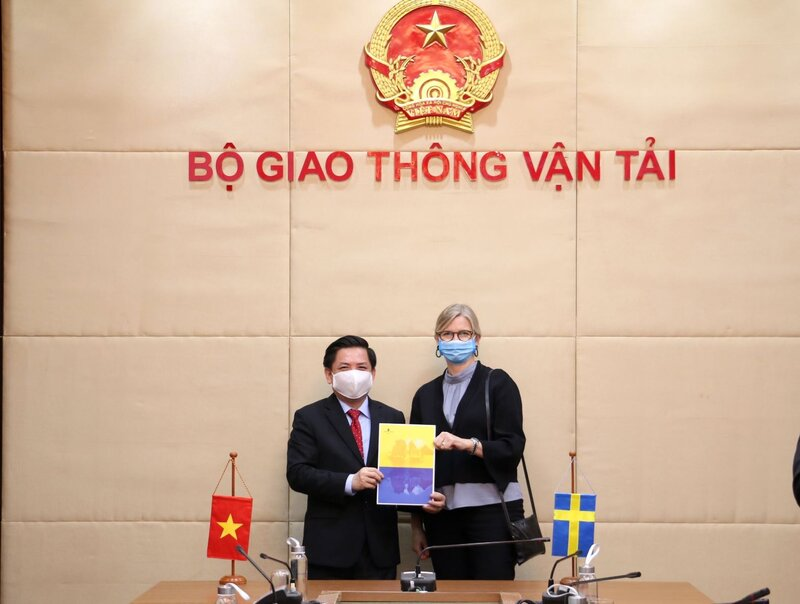 Sweden's Ambassador to Vietnam Ann Mawe hands over an intention letter of a commercial loan for Minister of Transport Nguyen Van The. Photo: MoT
The loan would come with an interest rate of 4.2% per year, including a 1.25% insurance fee for the loan. To be eligible for the loan, Vietnam is required to use 30% of the total investment capital to purchase Swedish technologies and equipment, according to HanoiTimes.
"Among 28 international airports seen as environmentally-friendly, 10 of which have the participation of Swedish enterprises in providing solutions for management and operation," the Ambassador continued.
At the meeting, Minister The said the ministry would consider thoroughly the proposal and report back to the government.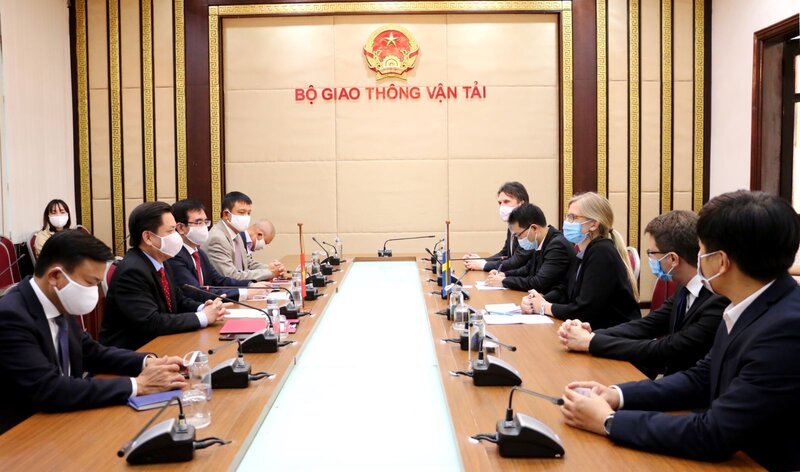 Overview of the meeting. Photo: MPI
"We support local aviation firms to access and use this credit, as well as equipment, products, and services of Sweden," stressed Mr. The.
The minister said the Vietnamese government gives priority to aviation development.
"In addition to Long Thanh and Tan Son Nhat airports, Vietnam is planning to upgrade other airports, including the Noi Bai International Airport from the current capacity of 30 million passengers per year to 100 million, and the construction and upgrade of other airports of Lao Cai, Van Dong, and Chu Lai," stated Mr. The.
Vietnam would need more solutions and equipment in the management and operation of airports, which would open up opportunities for local enterprises to cooperate with its Swedish peers, asserted Mr. The.
The $4.6 billion first phase of the Long Thanh International Airport, which will be built in the southern province of Dong Nai, has been approved by the government. Work is set to begin this month and be completed in 2025.
Long Thanh airport remains a key investment project for Vietnam, with a capacity of serving 100 million passengers and handling 5 million tons of goods a year, with total investment capital of US$16 billion.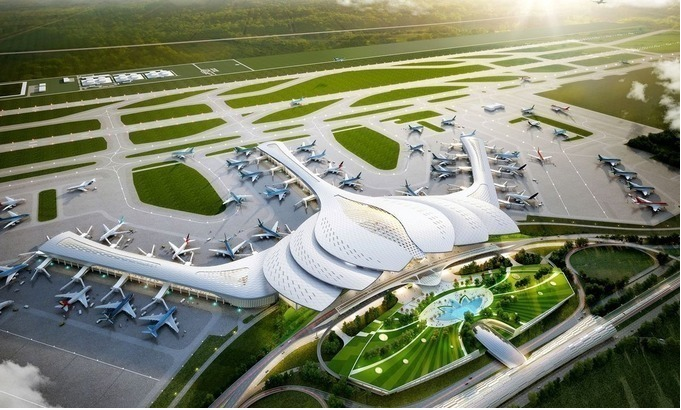 An artist's impression of the Long Thanh International Airport in the southern Dong Nai Province.
Photo courtesy of the Ministry of Transport.
The short-term target of Long Thanh International Airport is to ease the overloading of Tan Son Nhat International Airport in Ho Chi Minh City, and in the long-term to become one of the region's air transportation hubs.
The country currently has 22 civilian airports. They served near 116 million passengers last year, up 12 percent from 2018.
The government has also agreed to a VND10.99 trillion ($472 million) investment for building the Tan Son Nhat airport's third terminal, T3. Work on this project, which is expected to help reduce overload at the current T1 domestic passenger terminal, is set to begin in October 2021 and be completed in mid-2023.
Under Vietnam's socio-economic development plan in the 2021-25 period, the country would need around US$150-200 billion to finance infrastructure development projects, including airports, seaports, railways, and expressways, among others.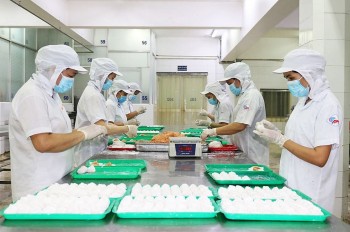 Focus
The fourth wave to hit Vietnam in late April has until now seen over 2 million Covid-19 cases recorded, whilst more than 1.72 million have since recovered from the virus.