Fitch Ratings: Vietnamese airlines predicted to recover fastest in Southeast Asia
Passenger traffic at Vietnamese airlines should rebound faster than in other Southeast Asian markets due to the country's low incidence of COVID-19 cases, according to Fitch Ratings.
Fitch Ratings has forecast that average domestic revenue passenger kilometers (RPK) - a measure of the traffic of Vietnamese airlines of around 55% of the baseline level in 2020 and 90% in 2021. Singapore Airlines, on the other hand, could witness the sharpest 2020 RPK fall, at 70%, due to its complete dependence on international routes, with 2021's RPKs staying at around 50% below 2019 levels.
Indonesia and the Philippines, where further COVID-19 spread remains a high risk, to see average RPK levels at 35% of the baseline in 2020 and 60% in 2021. Airlines in Thailand and Malaysia are also likely to report similar levels, as they would be affected by weak international traffic volume despite the countries' success in controlling the pandemic.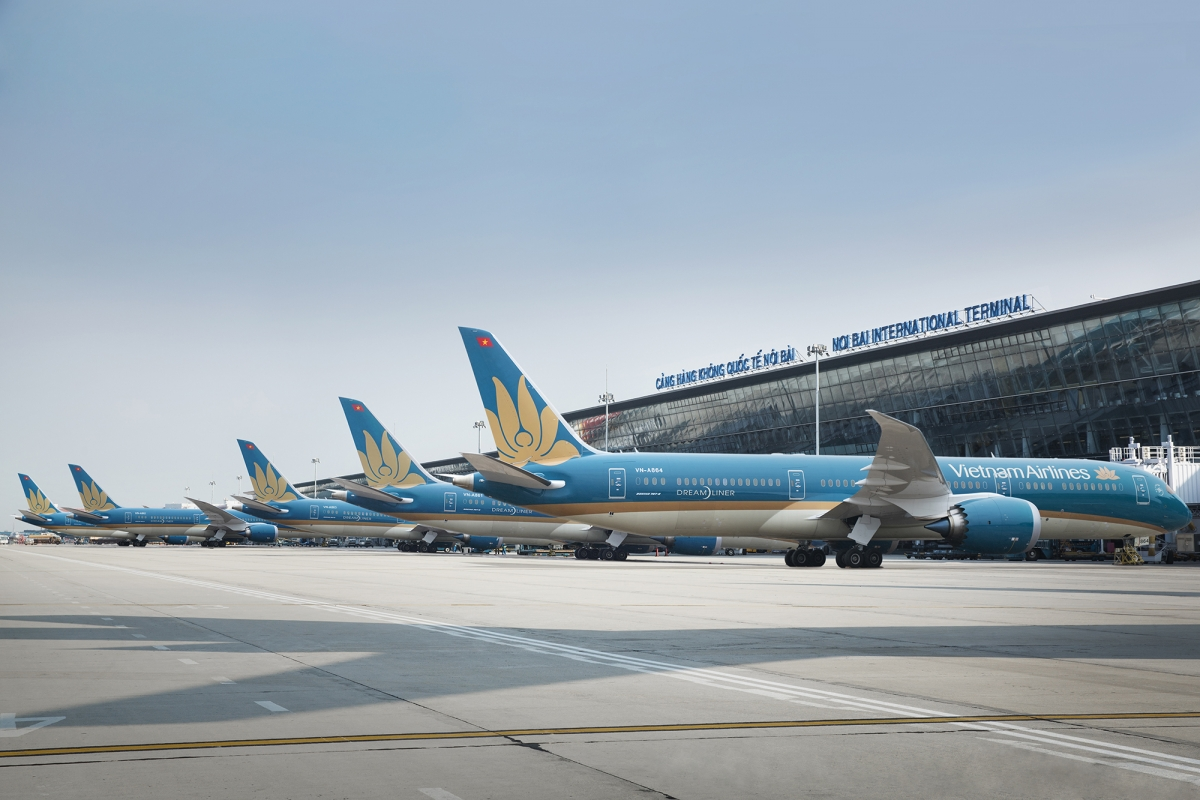 Photo: VOV
"Our forecasts are based on the assumption that a vaccine or treatment will not become available at scale in 2021, but that progress is made in controlling the pandemic. Airline passenger volume could improve faster than we forecast if an effective vaccine is distributed sooner than we believe or if there is more success in containing the pandemic," the credit rating agency said.
In Vietnam, since late September, national flag carrier Vietnam Airlines has restored the domestic market after the second wave of the pandemic was put under stricter control.
Noi Bai International Airport in Hanoi handled 29,000 passengers daily during the weekend, nearly triple the daily average of August when there was a Covid-19 resurgence, VNExpress exported.
Vietnam Airlines currently operates 200 flights a day, with the number of passengers rising from 17,500 in August to nearly 40,000 now. It resumed services on six domestic routes and increased the frequency of eight others.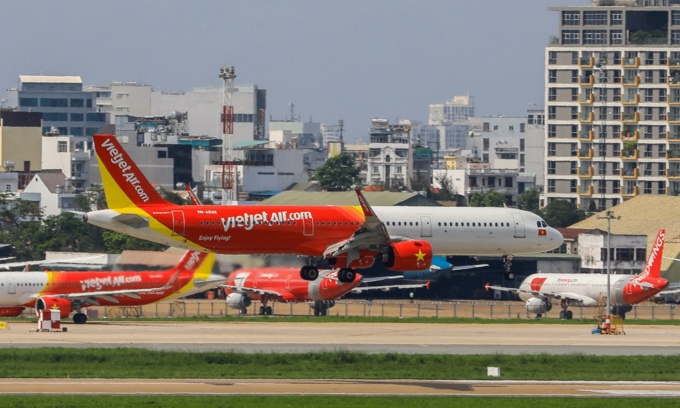 A Vietjet aircraft prepares to land at Tan Son Nhat International Airport in Ho Chi Minh City.
Photo: VnExpress/Quynh Tran.
Bamboo Airways is also recovering with the number of passengers doubling this month to 12,000-15,000.
Budget airline Vietjet said passenger numbers have risen by 30 percent since August though still less than in September last year.