Taurus Horoscope November 2021: Monthly Predictions for Love, Financial, Career and Health
Taurus Horoscope November 2021: You will feel the irresistible temptation to finish all previous activities and hide away from the noise, the hustle and bustle, because it has recently been so overwhelming.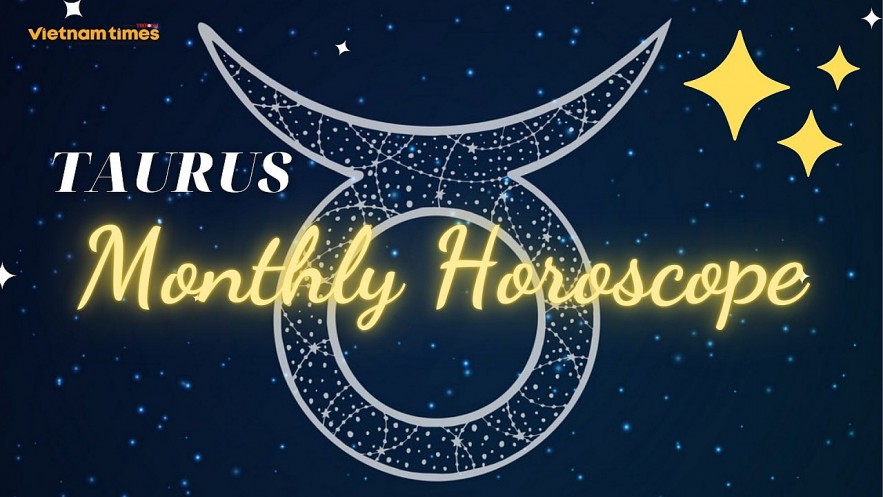 Taurus Monthly Horoscope November 2021. Photo: vietnamtimes.
Monthly Planetary Horoscope
A lunar eclipse on the 19th seems likely to affect you strongly, so take it nice and easy that period. Sensitive people will often feel the oncoming eclipse as early as two weeks before it actually happens. But the Cosmos will send its message to you in its own way, in a way that you'll understand. Some weird freakish thing happens. It will alert you that you are in the eclipse period and it is time to take it easy.
This eclipse is strong for many reasons. First, it occurs in your own sign. Secondly, it impacts on Venus, the ruler of your Horoscope (a very important planet). Thirdly, it also affects Jupiter, the ruler of your 8th house, so it forces you to redefine yourself. It is best if you do this for yourself, otherwise others will define you and that won't be so pleasant. This redefinition will lead to a new presentation to the world in the coming months. You will do your hair differently, dress differently, accessorize differently. You will create a new and upgraded image of yourself. If you've been careless in dietary matters, this kind of eclipse can bring a detox of the body. Since Jupiter is affected, there can be encounters with death (generally on the psychological level rather than physically). Surgery can be recommended, or perhaps you have some near-death experience – or perhaps someone close to you has such an experience or close call. There can be a health scare or job changes or dramas at the workplace. Children or children figures in your life have to make dramatic financial changes. Parents or parent figures need to drive more carefully. The spouse, partner or current love also has to make important financial changes, and he or she can have dramas with friends.
Health still needs watching until the 22nd. So, as mentioned last month, be sure to get enough rest. Enhance the health through thigh massage and massage of the liver reflex until the 5th. After the 5th back and knee massage is potent. Health and energy will improve dramatically after the 22nd.
You are still in a yearly love and social peak this month. Marriage is not likely but there is more dating and social activity. On the 22nd, as the Sun enters your 8th house, the spouse, partner or current love has a banner financial period.
Your finances are good on the 1st (as Mercury makes good aspects with Jupiter) and the 27th and 28th (Mercury and the Sun travel together). Be careful of overspending on the 19th and 20th, however. A very happy career opportunity presents itself on the 18th and 19th.
Taurus Monthly Horoscope
Focus on projects. At the beginning of the month you are not more motivated than that, you let yourself become lazy, around you the climate is warm, you feel like you are in a cocoon so that explains that, you do not necessarily want to leave.
November is going to be a good month for Tauruses, who will find themselves in the position of conducting very good business and solving all their financial problems. Many will be the Bulls who will pay their debts as a result of receiving an inheritance, some money they haven't even imagined they're going to receive.
However, the stars are going to bring this in their life just like magic. There will be favorable influences for them in both the financial and business sectors. In case they have been experiencing some serious money troubles, their business is going to become extremely profitable, especially if they need to sign some new contracts.
On the other hand, this doesn't mean they should no longer be cautious with their finances. When taking care of their bank accounts, they need to pay twice as much attention.
Those Bulls who have been feeling overwhelmed by life in the past few months will have the chance to be relieved of their burdens.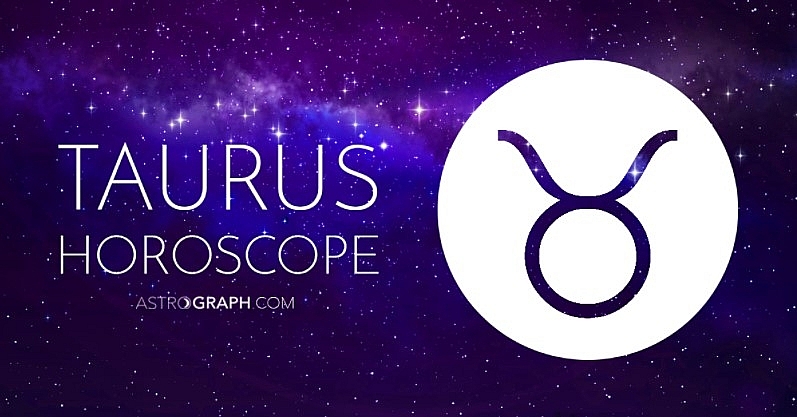 Taurus Zodiac Sign. Photo: astrograph
Towards the 13th some small financial worries will be managed, you will not be able to escape, but we can say that you will keep the upper hand and you will master the situation. Professionally you may be put under pressure because of a change in planning or something like that. Your personal life is protected, the planetary aspects presage a harmonious situation when it comes to your loves, dialogue is favored, from the 19th to the 23rd the period is ideal to concretize or engage yourself.
You will feel the irresistible temptation to finish all previous activities and hide away from the noise, the hustle and bustle, because it has recently been so overwhelming. That's why if you get the right opportunity (and it will happen in the first week), go on vacation or to friends, because being away from home you will experience many exciting experiences that completely change your life and the way you look at many things related to everyday life. In the middle of the month, pay more attention to matters related to work and career.
Try to invest in your own skills that help you raise your qualifications more effectively. For some time, take a step back from matters related to social life, by the end of the third week. You need to free your mind from all things that will unnecessarily distract your attention. You are in the direction of your supervisor, who carefully observes how you do your job and with what commitment you undertake to perform your duties. At the end of the month you will meet someone like Pisces or Lion. It will be a very nice meeting that will completely change your way of looking at some of the questionable issues. Then it will be easier to solve a rather complicated puzzle. But beware, competition is visible on the horizon. A rival will want to arouse your empathy and compassion in you, just to give your attention away from important matters. Therefore, be alert and do not be fooled.
Taurus Monthly Love Horoscope
The fact that you're in love is very much appreciated by the stars. Your feelings matter. You may want to use this time to do more regarding your love life, as you need and want something tangible. All of a sudden, you show your best side. Expect your wishes to become a reality. The stars are watching, you are in love and everything is going well. Feelings are growing deeper. The time has come, you want to build your love life. The little flings do not interest you, you need something concrete and suddenly you reveal yourself in your best light. If you have wishes they will be granted.
Because you're pretending that you don't have motivation, your partner doesn't understand you. It's very likely you're going through a depressive episode that will pass. When it will, you're going to surprise your other half.
For the month's end, your relationship will be perfect. A love story that didn't seem important will become very passionate and swipe you off your feet.
You will want to make the person you like happy no matter what, and you're being encouraged by your surroundings to do just so. This month will be one in which you're only doing what your heart says.
Things could get a little out of balance between you and your partner. You really do need to tread very carefully, and not allow even the smallest twinges of possessiveness or jealousy to creep up on you. Any negative emotions you feel will be completely unjustified, and if you are rash enough to act on them or even express them in words, you'll regret it, and have to make a huge apology. That kind of thing is all far too disturbing and enervating, so avoid it!
Taurus compatibility is favored by the planets and love relationships will be on the cards. There will be romance in your love affairs and you are looking for relationships that last. The month is very positive for love and partnerships. Marital relationships will lack the zing in the beginning of the month, but will be full of lively happenings later. The month will end with plenty of romance and passion and chances of expanding the family. Single bull will be ruled by their emotions this month. There will be dedication and sensuality in your love partnerships. You will be lost in your love and nothing else matters.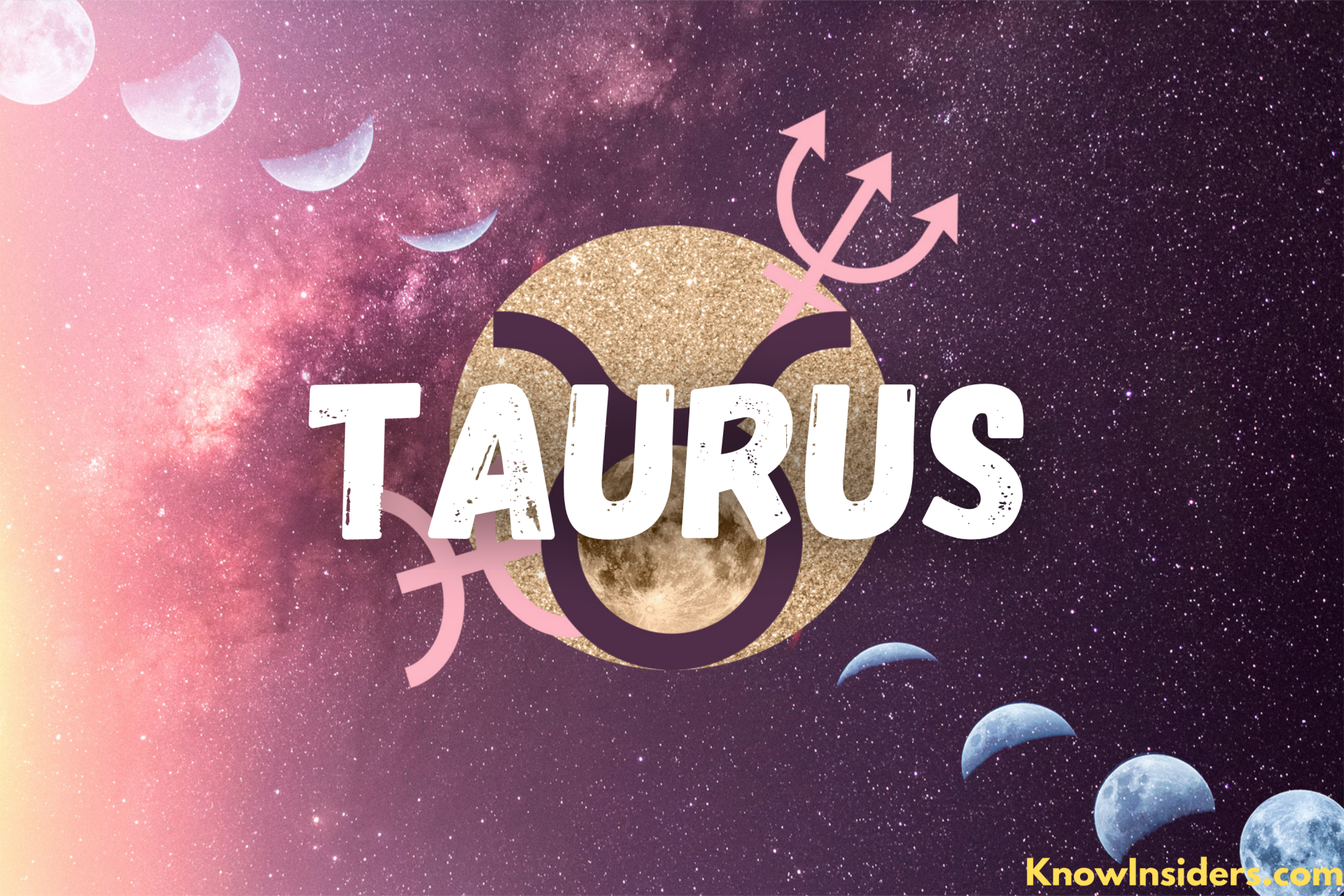 Taurus Zodiac Sign. Photo: Knowinsiders.
This month, your family affairs are unlikely to have smooth sailing, since the configuration of stars facing you is none too favourable. You must pay extra attention to your children, since it is likely that they would be influenced in a negative manner which would make them undisciplined.
Their performance might also remain quite poor at studies and other activities. Supervise their affairs very closely, giving more time and energy to this. The family atmosphere may also be vitiated with strife and is a possibility of your relations with your maternal relatives deteriorating very fast. Do not be hasty or careless in your attitude towards your relatives.
A month during which the affairs of your children would get bogged down in difficulties posing many problems for you, since the stars are not very favourable disposed. The performance of most of the wards of you people would be below average.
Those studying any branch of accountancy may face a particularly difficult act of circumstances. Parents should encourage and help whenever necessary. Those sitting for competitive examinations should study hard and go in for extra coaching if they want to get through. Parents should closely monitor the progress of their wards.
Taurus Monthly Money Horoscope
2021 November forecast for Taurus zodiac sign is not positive for the financials of business persons and traders. Exporters and fine arts merchants will fail to sell their products and will make considerable losses. Most of them will get into debt to take care of their expenses. Stellar configurations are not helpful and this is a bad omen for starting new business projects. Financial support will not be forthcoming. Investments and speculations will not give good returns.
November will be the best month as far as work goes for them. If starting with a few months back they were planning to take care of their budget, then they should expect some positive changes, as they will have just enough for them to make many of their wishes come true.
Since they love spending, they also need to think about putting something aside for what's coming next.
There is nothing particularly encouraging about the configuration of stars facing you and as such your financial prospects are none too bright. Writers, painters, actors, and other practitioners of the arts should make provisions for an extremely lean period, since that is just what they are going to face this month.
Traders and those engaged in overseas trade would also fare poorly, or at best not do as well as anticipated. This would apply to most of you, who would have to struggle quite a bit and even after that, not achieve much success. Further the climate would not be congenial for investment or the launching of new ventures. These could easily get stuck.
Taurus Horoscope. Photo: vogue.
Taurus Monthly Career Horoscope
2021 Taurus horoscope for career foretells excellent prospects for career development of professionals. Planetary aspects are positive and you will have no problem getting cooperation from your colleagues and seniors. This will help you to accomplish your targets with minimum effort. You can hope to get the rewards for your hard work. You will have a lot of spare time to engage yourself in social and spiritual endeavors. There will be scope for enhancing your professional expertise with the help of experts in the field.
This month you have a favourable combination of stars, which is out to help in your career advancement. With little or no travel, and with the work-load lighter than usual, you would successfully carry out your pursuits and realize the expected gains. Those renowned in writing, painting, music, and the other fine arts would do exceedingly well.
The working climate would be excellent and there would be not a trace of tension or politics. In fact, you would associate with people of learning and spiritual stature, who would enrich your life in a very significant manner. Some of you would go on to make a mark with your contribution in social or religious work.
You couldn't be happier with your work and financial situation as you are now. November appears to be a very positive month for you. Tauruses who are unemployed should do their best to put themselves out there because luck will be on their side.
Those of them who have a job should expect to experience flattering times at work. New goals are waiting for Bulls this month, not to mention these natives will also learn many things during this time period, things that will help them in the future.
An excellent month during which your educational endeavours would have smooth sailing since the stars are in an obliging mood. Those pursuing languages, journalism, and other forms of mass-communication would have an extremely beneficial time. In fact, some of them may well go on to score some notable success.
Generally those pursuing the arts can also look forward to a similarly beneficial time. Further, most of you would be blessed with an absorbent mental attitude, whereas your mental faculties would remain much sharper, making learning that much more quicker and easier. Those sitting for competitive examination can look forward to achieving their objectives with just about the normal effort.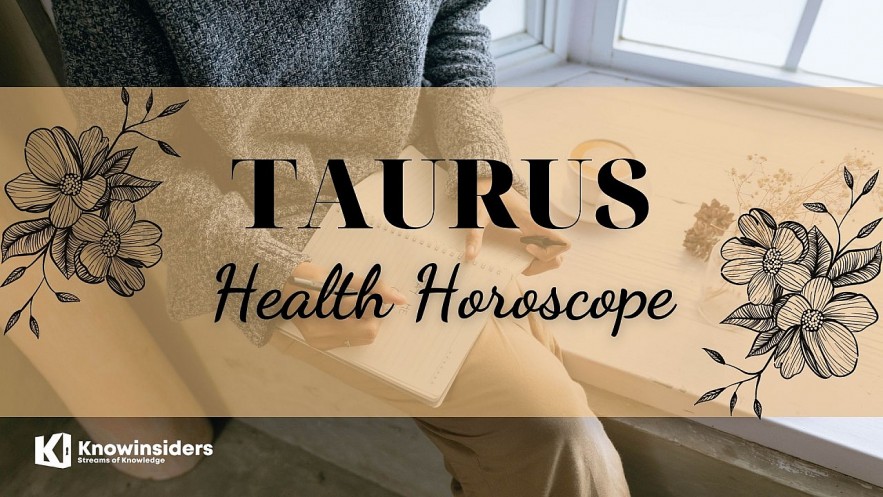 Taurus Health Horoscope. Photo: Knowinsiders.
Taurus Monthly Health Horoscope
November 2021 Taurus horoscope does not offer any hope for health issues. Star aspects are not propitious and this will make chronic diseases to reappear. There will be both minor and major health complications. You will be spending lot of time and money attending to these problems.
Even if most of the time slow and calm, Tauruses are still going to feel unusually tired this month. Furthermore, they will notice that they need to invest more efforts into getting things done at work, not to mention they will have a real problem waking up in the morning.
Those of them who have a more active lifestyle won't feel all these things so intensely, yet they're still going to worry because their life is happening to slowly.
For sure, the tiredness they're feeling now is the result of a year in which their pace has been chaotic, especially the last few months. What they need to do is to rest and talk with a health specialist.
In short ,it is unlikely that even your old troubles would give you any trouble this month, provided you maintain at best, the normal kind of precaution. There are some grounds for being careful about staying in congenial surroundings. This you should do, since this would have a direct bearing upon your health, stay away from unpleasant places and people.
-Best Days Overall: 1, 8, 9, 17, 18, 27, 28
-Most Stressful Days Overall: 4, 5, 10, 11, 25, 26
-Best Days for Love: 1, 4, 5, 8, 9, 17, 18, 27, 28
-Best Days for Money: 2, 3, 11, 12, 13, 20, 21, 23, 24, 30
-Best Days for Career: 1, 8, 9, 10, 11, 17, 18, 27, 28
-Important numbers: 1, 8, 10
-Horoscope November special note:
"The end of the month will bring with it a gloomy, melancholy mood. You will not like your supervisor's obligation to stay in work after hours or the need to do other, extra classes, but it is your superior, so it will be better if you accept what you have to do with humility. Clench your teeth and put your pride in your pocket - you will see that you will be much better at it."
Travel
The story of the young man's journey through Vietnam below has received a lot of admiration and admiration from everyone. This is really a valuable one-in-a-lifetime experience for this young man.