Taurus Horoscope September 2021: Monthly Predictions for Love, Financial, Career and Health
Taurus Horoscope September 2021: It doesn't matter if you believe love at first sight exists or not, you will have a month's beginning in which things are going the way you want them to. In case you don't want things between you and the person you like to go fast, just talk to him or her, you will be listened to.
Monthly Planetary Horoscope
The Western, social sector of your chart began to become more powerful in July and is approaching its maximum strength this month. It will never be dominant, as most of the long-term planets are in the East, but it is stronger than usual. Thus, you are in a more social kind of period. Although you are trying to be there for others, you never quite manage to put them ahead of yourself. However, you are working to balance your interests with those of others.
Retrograde activity will hit its peak for the year on the 27th, when 60 per cent of the planets will be moving backwards. This will challenge the lives of babies born during this period. They will be late bloomers and parents should understand this. They have much internal development that needs to take place.
A Mercury retrograde that occurs when many other planets are also retrograde is much stronger than if it happens alone. So, be careful with your communications. Take the time to understand what others are really saying and make sure your message gets across properly. And, since Mercury is your financial planet, be especially diligent in your finances. If you need to make major purchases, investments or decisions, do so before the 27th. Often in life, doing nothing is better than leaping into action without full understanding.
Your 5th house of fun is still strong until the 22nd. This makes it a good time to take a vacation. Nothing much is happening in the world and you may as well have some fun.
Your 6th house of health and work is very powerful this month, with up to half the planets moving through there. This is a wonderful transit for job seekers – though you'll need to be very clear on the details. What you see is not what you get. The same holds true if you're hiring people. There are plenty of applicants but more research – more vetting – is necessary.
This is a good month to do all those boring, detail-oriented jobs that you keep putting off. You are more in the mood for these things and they should go well. The 5th and 6th and the 19th and 20th are good financial days – though things could happen with a delayed reaction.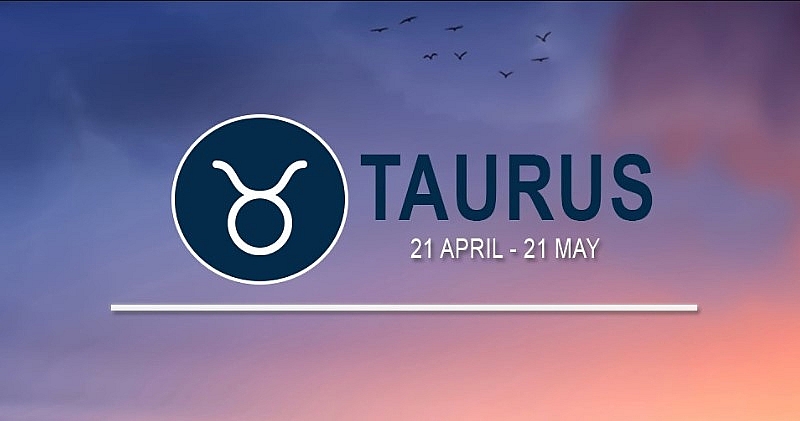 Taurus Zodiac Sign. Photo: flickr
For Taurus natives in particular this month will prove to be average. Some aspects of your life will perform really well while others will require some serious attention. With regards to your career, you will remain at the receiving end of favourable results. The time is quite right for a government job. However, those who are associated with business may face some problems. Academic life of students will also keep moving smoothly.
There are chances of scoring some good innings in competitive exams. Domestic life will be full of ups and downs. Your love life will demand severe patience and perseverance from you. Financial life will remain quite stable. Expenses may remain on the higher side. Health should be prioritised and so should your dietary habits.
Taurus Monthly Horoscope
People born in the sign of Taurus will feel this month that they have heavy obligation that they must fulfil, especially if it's for them to accomplish their goals. Therefore, they're going to realize how dedicated and organized they need to be.
Laziness is not an option because it would only bring chaos into their existence. September is a month that's going to bring you the most interesting opportunity for showing yourself and achieving your goals. You will be focused, have a good plan and enough motivation to follow the path you're on. This will have you doing a great job at work, so your bosses are going to be very pleased with your performance. You may even be assigned projects you were dreaming of working on, as well as moved to a department you really like working for.
In September, Tauruses may feel depressed and unmotivated. This year has been exhausting, and it seems like an eternity has passed since January. These negative feelings could affect all aspects of your life, so you should not let them out and instead try to find help from your partner or a friend.
However, you should not avoid negativity and instead wait for it to pass. Even if you don't really want any company, you can still use your time very effectively, for example, by studying, increasing your sports activity, or developing your skills.
With the onset of September, you will slowly deplete your energy reserves, and most of the things will get back to normal. Don't expect any thrill in work or romantic relationships. Dedicate your time to family. In this month, your close ones will need your support - you will need theirs too - and the mutual vulnerability will only get you closer. You are Taurus, so you are able to give them extra motivation and zest for life. Appreciate these valuable moments.
Taurus Monthly Love Horoscope
This month will have some mixed results in store for your love life. September 2021 will begin on a good note for you. The presence of Mercury and Venus in your fifth house will turn out to be great for love relations. Love and romance will be all over the air. You will also be provided opportunities to spend some quality time with one another. Mutual attraction will increase and so will the trust.
You may plan a romantic getaway with your partner. However, situations may change and you may have to face some challenges when the planets Mars and the sun move into your fifth house. This is the time when there are chances of clashes taking place between you and your beloved. Try to remain patient and solve the clashes mutually.
For married natives too, this will turn out to be a challenging month. The presence of Ketu in the seventh house of your Kundli will make it difficult for you to understand the behavioral pattern of your life partner.
Consequently, some misunderstandings will remain a part of your conjugal life. You may plan something out to please your life partner which can backfire and deteriorate things further. Try to maintain the right amount of harmony in your marital life so as to avoid clashes and arguments.
Taurus compatibility will be full of romance, excitement, and freshness during the second half of the month. There will be many long term modifications in love partnerships. People will be attracted to their love mates by their charisma.
Taurus people will like to make their married lives more innovative and thrilling. There will be joy and pleasure in your married life with good chances of a pregnancy. Single persons can get into love alliances during the second week of the month. It is up to them to decide to get into a relationship. If they are unable to decide, why not seek advice from their friends.
You are sweet and sensitive in a rather rustic manner, as you want warmth and calmness in your relationship. When it comes to your self-confidence, this is going to flourish. Regardless of the fact that you and your partner may have different expectations, agreement will prevail in the couple.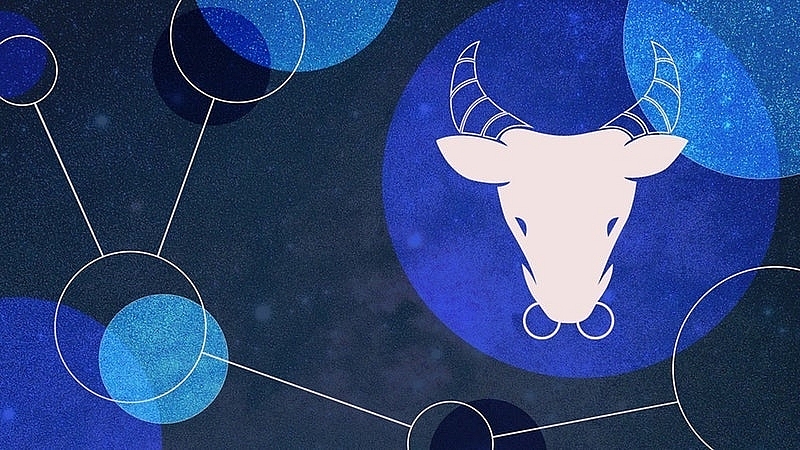 Taurus Zodiac Sign. Photo: bustle
A very interesting time period for Tauruses as far as love goes. Venus and Mercury entering the 7th House of Aries on September 14th is going to promote communication in the romantic relationship. Dialogue is going to be very important for Bulls to feel balanced, as the stellium or accumulation of planets in the 7th House of Aries may bring some tension in the career sector.
Single Tauruses will be influenced by Mercury and Venus transits in the 7th House to have more opportunities of establishing a relationship with someone who suits them from both an intellectual and physical point of view. The Sun in the 7th House of Aries, on September 23rd, is going to reinforce this trend, whereas the New Moon in the sign of Libra, on September 28th, is going to touch the astral map's love sector too.
When it comes to family matters, you need to settle the accounts in this sector. Don't wait for anything, be daring and look for what you want. Be competitive and go to unusual places to meet people. Change your daily routine because you won't regret doing so. Believe in yourself and your life will be perfect.
Monthly horoscopes are quite encouraging for family affairs. Seniors will be respected and they are happy to support your activities. Relationships between family members will be fabulous and an air of congeniality pervades the family surroundings. The finances of the family are looking up and this will add to the happiness of the family.
Planetary influences are auspicious for the activities of children during the month. They are also benefited by the harmonious family environment. They will be highly imaginative and will shine in fine arts and other creative fields. Children will excel in sports activities. Relationship with senior members of the family will be respectful.
Taurus Monthly Money Horoscope
If we talk about your economic condition, then this month will turn out to be great. The eleventh house of your Kundli is under the aspection of Mercury and Venus. This is indicating the empowered condition of your financial life.
The regular sources of your income will remain intact and along with this some new sources may also get created. Very shortly, the planetary positions will change. On the 6th of September, the planet Mars will move into your fifth house and on the 17th of September, the Sun will also enter the same house. As a result, you will be able to avail a large amount of profits.
There are chances of acquiring benefits from the government sector. The entire month will be full of monetary benefits. The second half of the month may bring in some expenses too. The transits of Mercury and Shukra or Venus will bring a sudden rise in your expenses. But there is no need to worry as you will have everything under control.
For the entire month, you will earn a lot, the 1st fortnight being favorable for earning and spending what's in the pocket for having fun. The 2nd fortnight is favorable for making more money at work, expect your salary to increase or to receive bonuses.
2021 September forecast for Taurus zodiac is not hopeful for the finances of business persons. Exporters and traders will also fail to achieve their targets and may end up with losses. Dealers of arts may not be able to sell their products.
Stellar positions are not conducive to starting new business ventures. Investments fail to yield good returns. You cannot expect any assistance from financial agencies this month. Speculations and stock market activities may not be profitable during the 2021 Mercury retrograde.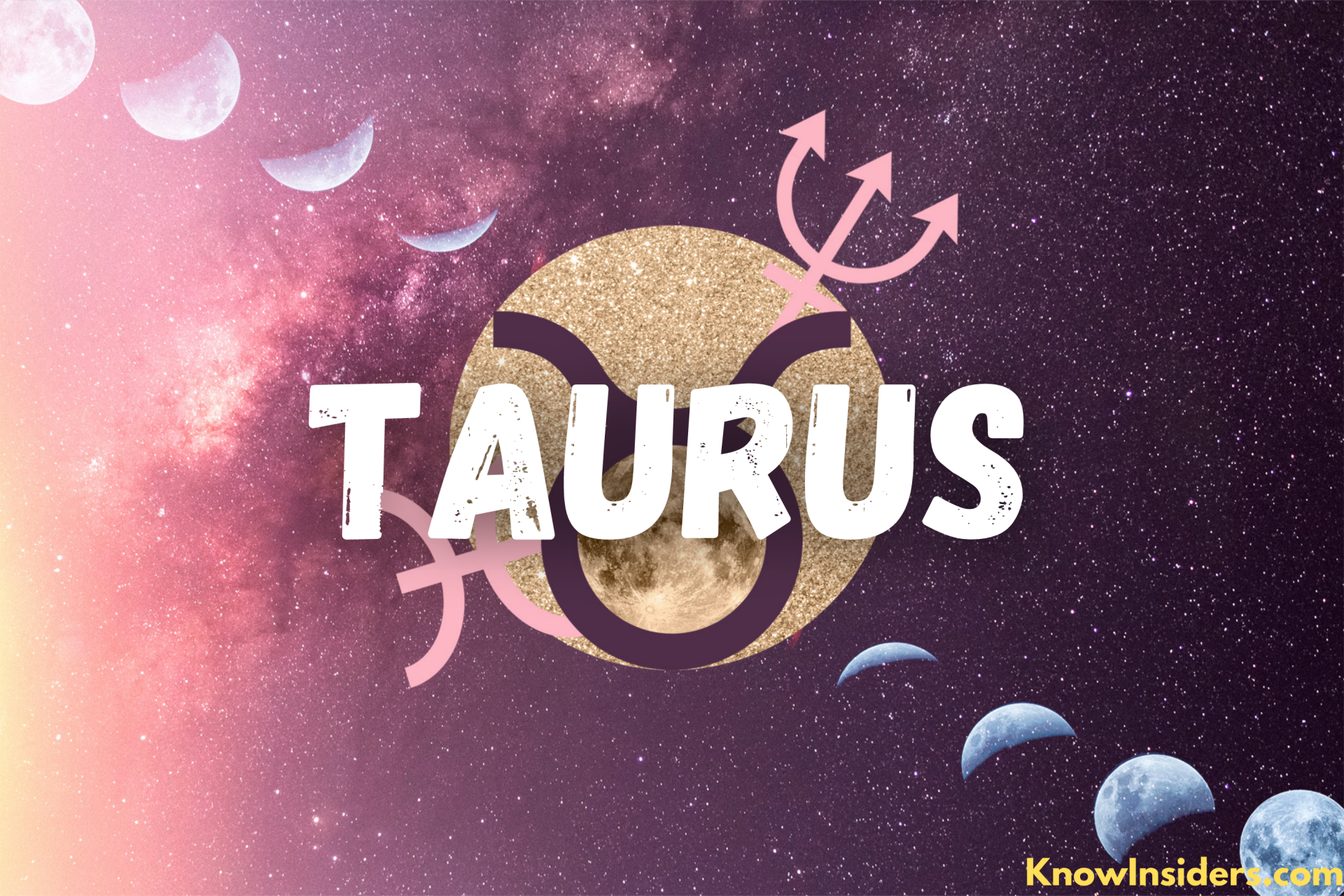 Taurus Zodiac Sign. Photo: Knowinsiders.
Taurus Monthly Career Horoscope
2021 Taurus horoscope for career indicates a superb month for professionals. Planets are propitious and this will help to keep the workplace environment harmonious. Relationship with associates and seniors will be cordial and you will be able to accomplish your targets before time. Naturally, you can expect good rewards for your hard work. You will get many opportunities to upgrade your career skills. Philanthropic activities will enhance your mental happiness.
This month you would have fairly useful opportunities for career advancement. In an atmosphere completely free of tension and politics, you would carry out your pursuits and realize the expected gains. In fact, some of you would go on to make a mark with your contribution in social or religious work, writers and others in such-like vocations would also do particularly well.
From the point of view of career, the month of September is expected to remain quite favourable. Specifically speaking, the beginning of the month will turn out to be great. The tenth house of your sign will be occupied by the Sun and Jupiter.
Along with this, Mars is aspecting the planet Jupiter. The positions of the respective planets will be quite favourable for government job prospects. A promotion is on the cards along with a salary hike. You may also get transferred to a desirable location. A senior official may remain greatly pleased with your work.
This is quite a favourable duration for job holders. However, business professionals will have to face some challenges. This will primarily happen because of the grey planet Ketu, which is present in the seventh house. Self employed people will also have a hard time finding employment. Those that adhere to partnership in business may come across a turbulent time. You will not achieve the desired fruits in accordance with your hard work.
The aspects tackled when it comes to the romantic relationships will also be important for the career area. This means Tauruses need to be more responsible when making love decision, to understand that making a mistake can have the most negative consequences.
Keep in mind that others' opinions matter too, regardless of how much they're not agreeing with you and the way you're thinking. Don't hesitate to sign contracts and make financial commitments. In case you were dreaming about starting a business.
Taurus Monthly Health Horoscope
Facing some difficulties at work and in their emotional life, Tauruses are going to be impatient and very restless. They may not notice how their nervous system is being affected by this and the fact that they're annoyed or always irritated.
Some Bulls will have a problem with their self-esteem, problems they have had been dealing with for some time. You need to learn how to accept who you are, to care about yourself and no longer blame others for the mistakes you're making. This is an important lesson being thought to you, so take note of it.
Taurus Zodiac Sign. Photo: astrograph
September 2021 Taurus horoscope foretells marvelous prospects for health. Astral positions are beneficial and this will ensure that no chronic disorder will bother Taurus individuals. There may be small health issues that can be resolved by routine medical assistance. It is necessary to focus on maintaining your health through a regular fitness schedule and a good diet plan. Stressful situations should be avoided and relaxation techniques will be very helpful.
For Taurus natives, this month will have mixed results in terms of health. At the beginning of the month, your well being will remain stable. You will not suffer from any kinds of health problems. The first half of the month will be quite favourable. On September 6, the transit of Venus will take place in the sixth house of your sign.
On 22 September, Mercury will also enter the same house. The Yoga endorsed by both of these planets can cause some health problems in the latter part of the month. Now, when the planets Mars and Sun are in the fifth house, you may suffer from stomach related problems. There may be a burning sensation in the stomach, gas problems or pain. You may experience problems while digesting food, loss of appetite. Try to maintain a healthy lifestyle and diet.
It is necessary to focus on maintaining your health through a regular fitness schedule and a good diet plan. Stressful situations should be avoided and relaxation techniques will be very helpful.
This month the stars are favourably disposed towards your health affairs and should remain quite fit with minimum fuss. There will be those of you whose digestive organs are quite easily upset or disordered, and even these people would experience relief in their condition. This is not to say that all caution should be thrown to the winds, but merely to indicate that the turn of events will favour your good health.
Best Days Overall: 6, 7, 14, 15, 24, 25

Most Stressful Days Overall: 4, 5, 10, 11, 17, 18

Best Days for Love: 7, 9, 10, 11, 15, 16, 19, 25, 29, 30

Best Days for Money: 8, 9, 17, 18, 26, 27

Best Days for Career: 6, 7, 14, 15, 17, 18, 24, 25

Horoscope September special note:

"At the end of the month you will face the necessity of making a decision important to you regarding your social life. You will have to demonstrate the ability to compromise. You will have to reconcile your own desires with the good of all."