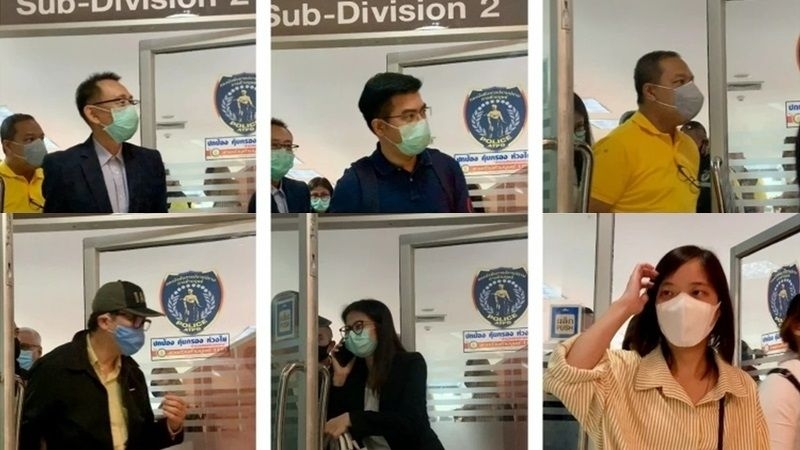 Thailand arrests five gynaecologists connected to surrogacy ring. Photo: Star
The Anti-Trafficking in Persons Division (ATPD) of Thailand on Wednesday (July 15) summoned 10 people suspected of being part of an illegal surrogacy gang, reported The Star.
Five of the suspects are gynaecologists (three from private hospitals and two from a public hospital near Victory Monument), one is a lab technician whose duty was to mix the eggs and sperm of good-looking models, and four are female agents who found women willing to hire out their wombs.
On Wednesday, the 10 suspects were taken to the Office of the Attorney-General and charged with conspiring to commit a crime and violating the Protection for Children Born Through Assisted Reproductive Technologies Act.
The Medical Council of Thailand is also working with ATPD to look into disciplinary action on breach of duty by the five doctors.
Police are reportedly also going to charge surrogate mothers, and interrogate the arrested suspects to uncover other surrogacy cases.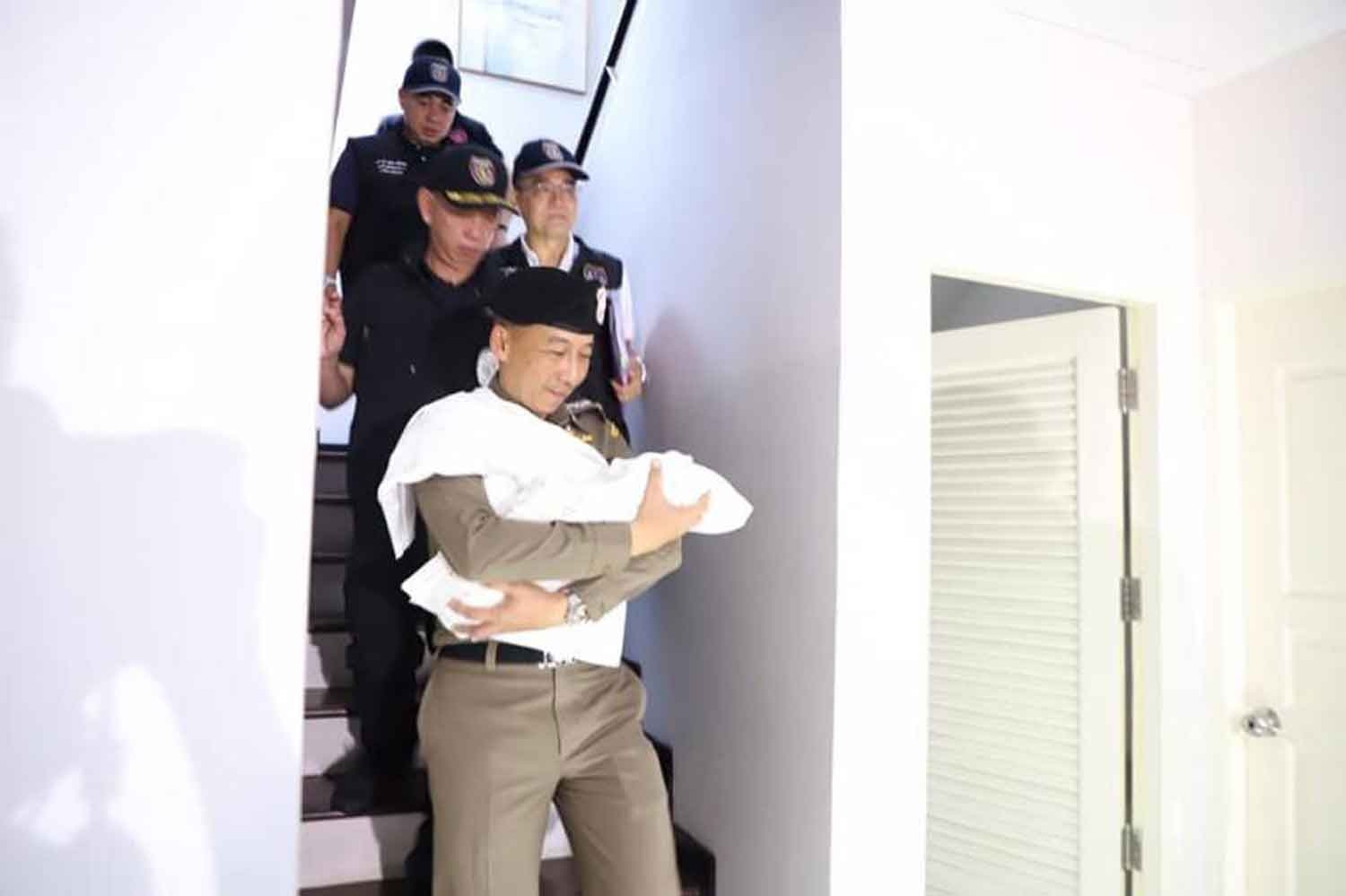 A police officer holds a baby delivered by an alleged surrogate mother following a raid in Bangkok's Lat Phrao district. The raid was part of a crackdown on a transnational gang surrogacy ring. Photo: Ratchawallop Police Retainers, King's Guard 904
According to The Bangkok Post, on Feb 13 and 14, eleven suspects, comprising seven Thais and two Chinese nationals, were arrested in raids in Bangkok, Pathum Thani, and Sukhothai. They also faced charges of colluding in a transnational criminal activity and engaging in commercial surrogacy.
The raids were conducted after police identified a group of Chinese nationals who were allegedly hiring Thai women to serve as surrogate mothers.
Police said they were hired by the Chinese group to work as brokers between them and potential surrogate mothers. This pair also face the same charges.
It is believed that illegal surrogacy activities began in Thailand back in 2012 with at least 100 women had been recruited as surrogate mothers. According to Bangkok Post citing from a police source, the women were being offered up to 450,000 baht (14,200 USD) per pregnancy.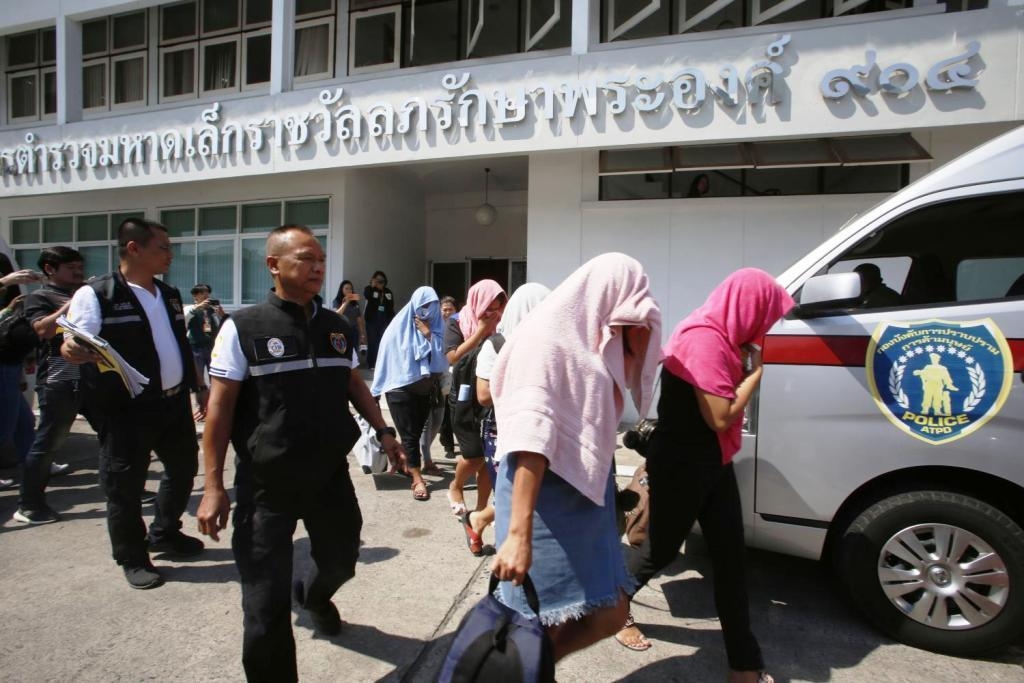 Thai police made the arrests in raids in February 2020 in Bangkok. Photo: Chiangrai Times
Surrogacy in Thailand is illegal for international intended parents. A federal law passed in 2015 formally made commercial surrogacy illegal for all intended parents (banning the surrogacy process completely for international intended parents). The commercial process had been forcibly shut down by the military government since 2014.
The only people who can complete surrogacy in Thailand today are married heterosexual Thai couples. At least one spouse must hold Thai nationality, and the couple must have been married for at least three years. Singles of all sexualities and homosexual couples are banned from completing a surrogacy in Thailand, even if they are Thai citizens.
In addition, any surrogate must be a sibling of one member of the couple. She must be married, have her husband's consent for the surrogacy process, and have her own child.
(Source: Surrogate)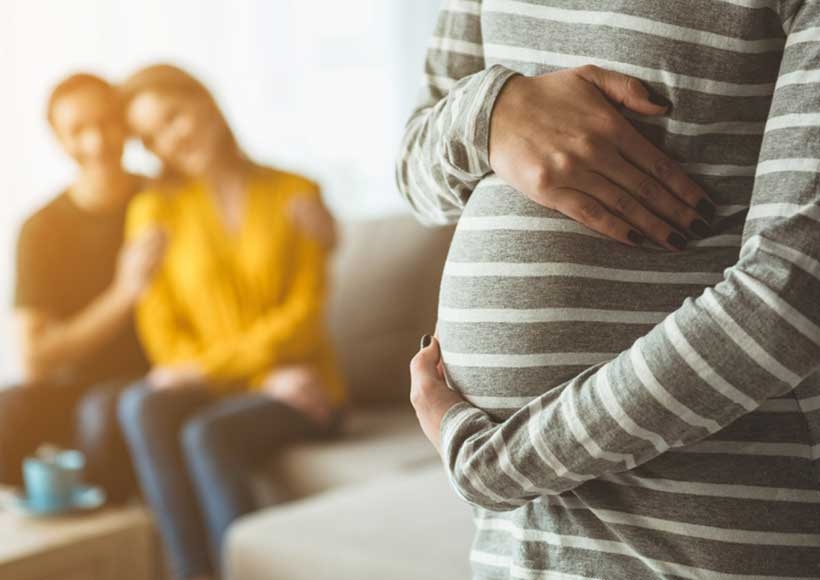 Surrogacy in Thailand is illegal. Photo: Asian News
Tony Nguyen
Star, Bangkok Post