The Unique Architecture of Shell Pagoda in Cam Ranh
Tu Van Pagoda, also known as Shell Pagoda, is a very unique structure and religious destination in Cam Ranh.
Located about 60km south of Nha Trang city, there is the most unique pagoda in Vietnam named Shell Pagoda. This pagoda is also known as Tu Van Pagoda. It was built in 1968 not only as a place for religious activities but also as a unique sightseeing spot. Its design is inspired by the products of the ocean.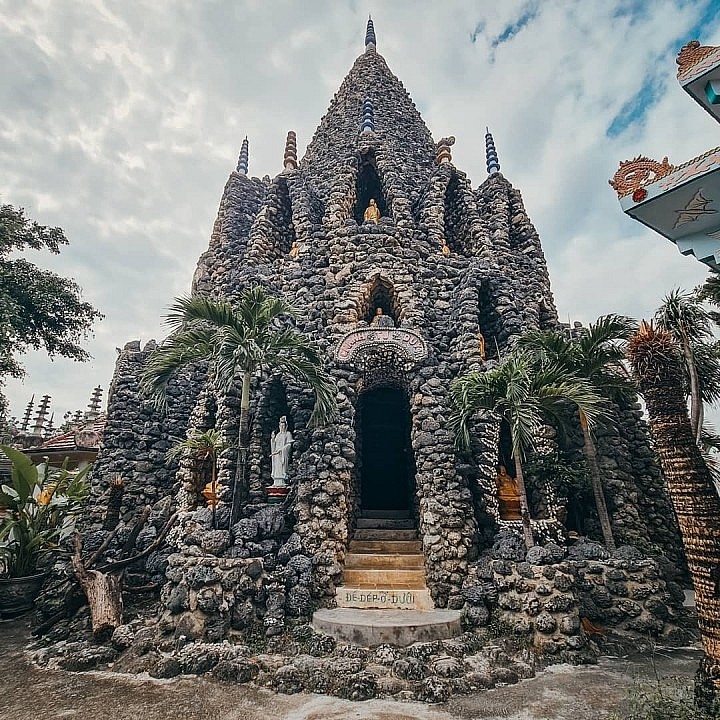 Photo: trevtc.net
Located in the middle of the coastal city of Cam Ranh, the structures in Shell Pagoda carry the imprint of the sea. There are many shells and corals that have been used for decoration. That is also the origin of the name of this pagoda.
When visitors enter the campus of Shell Pagoda, they will feel a pure and fresh atmosphere opening with trees and grass that stretches from the gate to the main hall. Along it are majestic Buddha statues scattered throughout the grounds.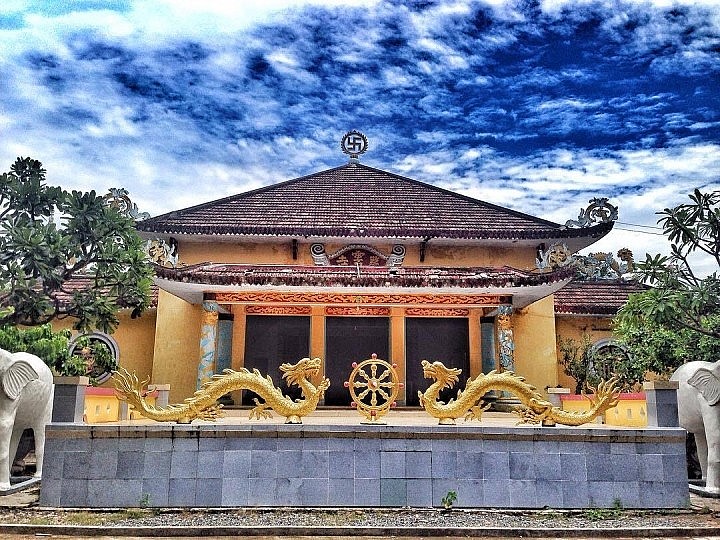 Photo: trevtc.net
The main selling point at Shell Pagoda is to enjoy the unique architectural lines created by the magnanimous hands of skilled craftsmen, shown on each statue and wall.
The most notable is the Bao Tich tower. This building is 39m high, and is a combination of 49 small towers, on each small tower there is a statue of Buddha with a thousand hands and a thousand eyes. This tower was built in 1995 and completed in 2000. The tower has a pointed pyramid shape with 8 doors and 2 floors. It is the creation of the monks in the temple.
The tower is built entirely from delicate and skillfully glued snail shells to form a construction that is both solid enough to withstand the sun, rain, and time and is surprisingly attractive. The beautiful textures and patterns of the shells make the tower more mysterious and magical.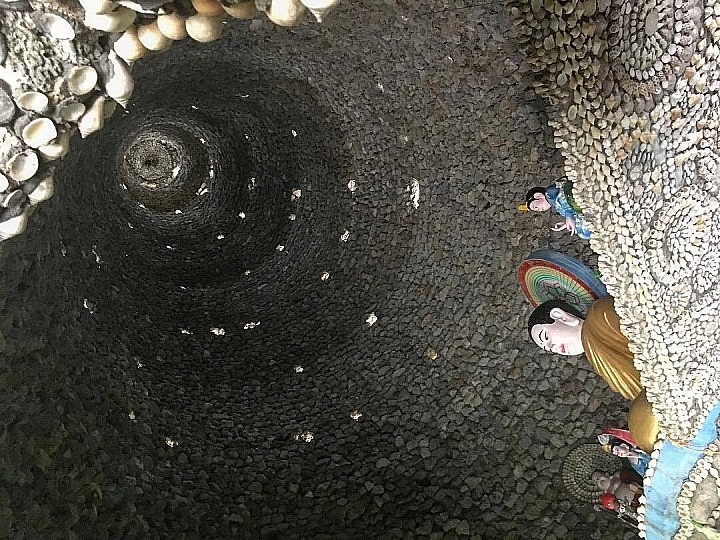 Photo: trevtc.net
In the tower, visitors can feel like being lost in a castle on the bottom of the ocean surrounded by many species of sea creatures. Visitors are free to take pictures here.
Besides Bao Tich tower, a trip to conquer the way down to the "18 floors of hell" at Oc Pagoda is also an extremely interesting experience. When visitors pass through a small, narrow passageway also made entirely of shells and coral, they will see illustrations for the "18 floors of hell" that advise people on the philosophy of life.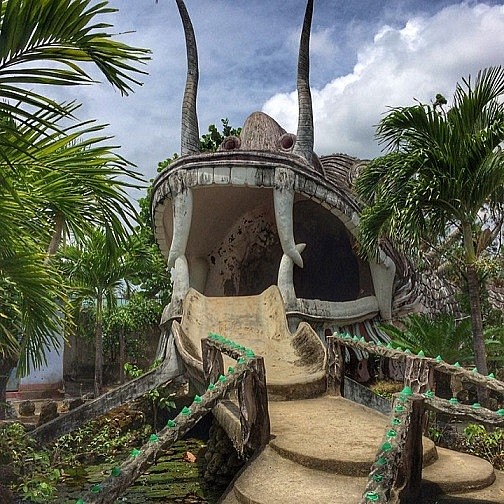 Photo: trevtc.net
After more than 50 years of existence and development, the majestic and peaceful Shell Pagoda still retains its unique features of sculpture and architecture.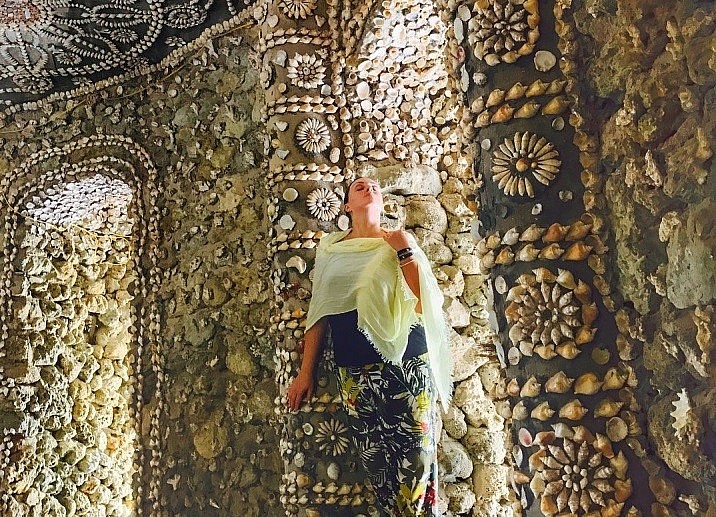 Photo: trevtc.net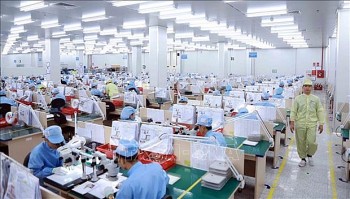 National
Vietnam News Today (Jan. 26): Vietnam - important partner of RoK; HCM City maintains growth momentum, reaps successes in 2022; Vietnam's tourism forecast to strongly rebound in five years; Many localities attract a large number of visitors during Tet.