Vietnam Top Destinations: 7 not-to-miss destinations in Cam Ranh
When visiting Cam Ranh, don't forget to try Binh Ba's lobster, take check-in photos in Suoi Tien and explore the Suoi Nguon - Hon Ba areas!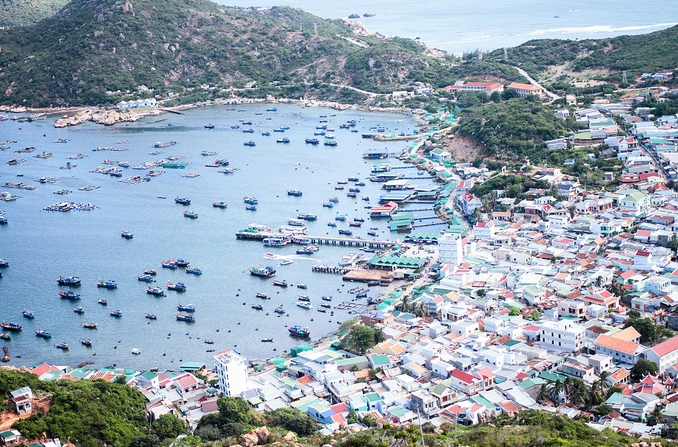 Photo: VN Express
Binh Ba
As the most famous island in Khanh Hoa province, Binh Ba is known for its fresh and delicious lobster specialties. Binh Ba covers an area of only about 3 km2 but there is an abundance of accommodation services for visitors to enjoy their holiday. This place still retains many wild features. When coming here, visitors can watch the dawn at Bai Chuong, Hon Rua; swim in the blue Bai Nom beach or snorkel at Nha Cu beach.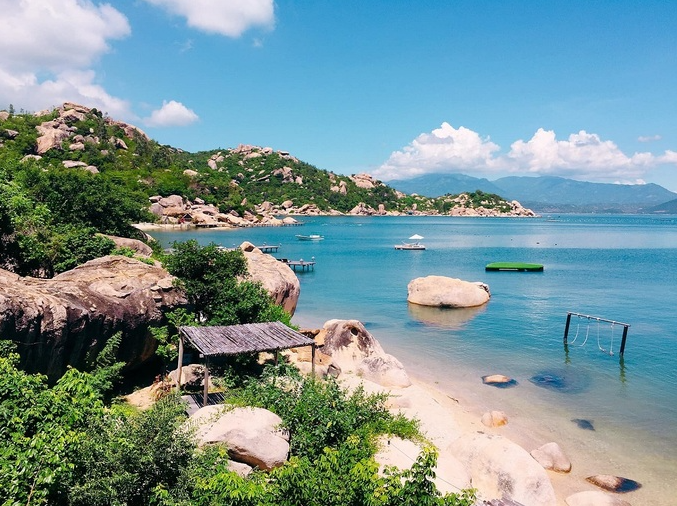 Photo: VN Express
Binh Lap
Binh Lap is one of the four "Binh" - 4 most beautiful islands of Khanh Hoa province (Binh Ba - Binh Tien - Binh Hung - Binh Lap). However, this island lies quite far away from the other 3. The island has a simple but charming beauty with fine white sand and cool blue water. Coming to Binh Lap, visitors should not miss the beaches of Binh Chau, Bai Ngang, Bai Lao, Bai Ran, Bai Con, the rustic coastal fishing village and coral reefs.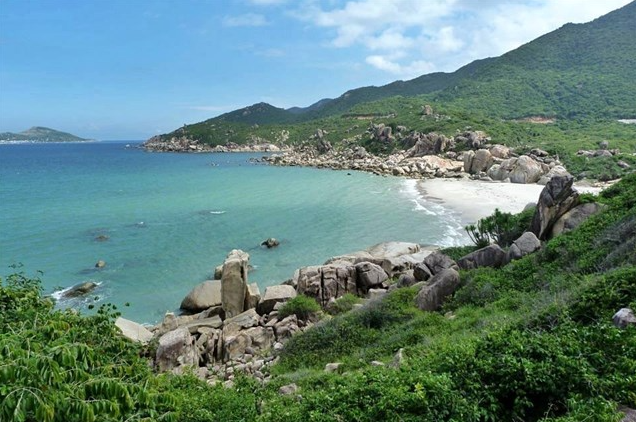 Photo: VnTrip
Binh Tien
Located on the border of Khanh Hoa and Ninh Thuan provinces, Binh Tien Island embraces a beautiful, fairy-tale road in Nui Chua National Park. Coming to Binh Tien, visitors can experience the winding mountain passes, snorkeling, swimming, camping by the beach, catching seafood with fishermen, or exploring the streams flowing from Chua Mountain...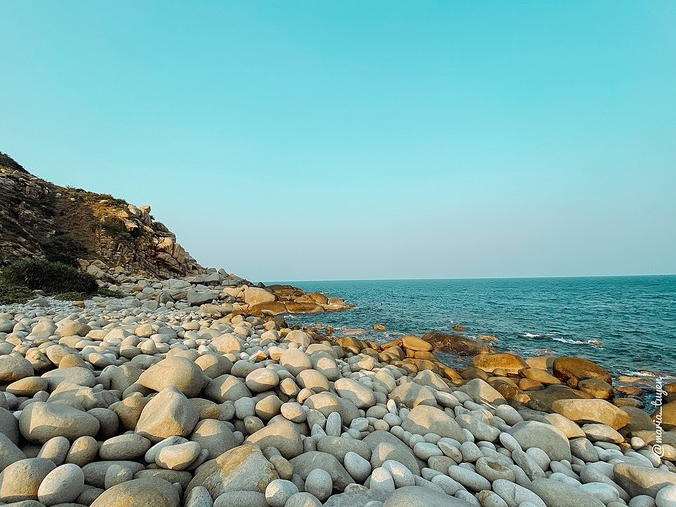 Photo: VN Express
Binh Hung
Located in Cam Binh commune, Cam Ranh city, Binh Hung island (or Hon Ty, Hon Chut) lies hidden at the foot of the Binh Tien - Vinh Hy pass. Although the beach here is not long and wide, it is always clean, and gentle, so visitors can swim comfortably while admiring corals. From Binh Hung, you can rent a boat to visit Kinh beach, Nuoc Ngot beach, Binh Tien Beach, or Hon Chop lighthouse... Similar to Binh Ba, Binh Hung is the paradise of lobsters. The island residents mainly raise this type of seafood for export as well as for tourism purposes.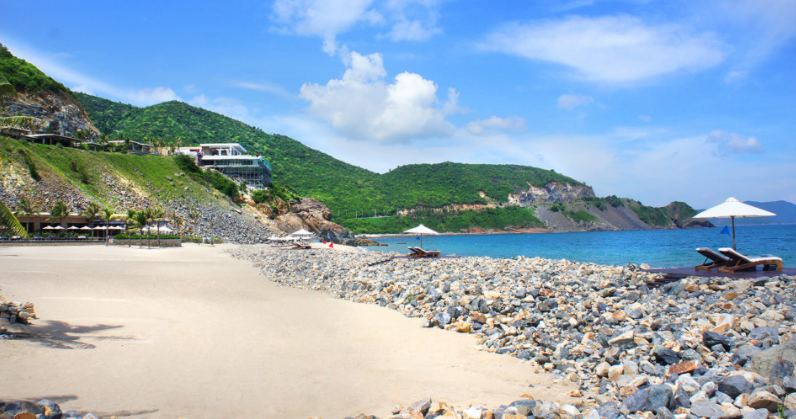 Photo: VnTrip
Bai Dai
Bai Dai lies 12 km from Cam Ranh airport. Though it only has 1 km long, Bai Dai possesses an irresistible beauty. The road from the airport or the center of Nha Trang city to Bai Dai is paved and decorated with rows of evergreen trees. There are no modern skyscrapers along the road, creating a wide view for visitors to admire the sea and sky on the way. Hidden on the roadside are high-end resorts such as The Anam, Rivera, Duyen Ha ...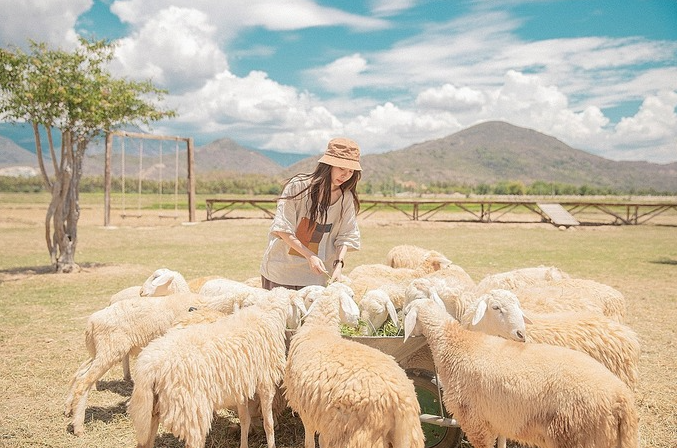 Photo: VN Express
Suoi Tien sheep field
Located in Cam Thinh Dong Commune, Cam Ranh city, Suoi Tien sheep field is an attractive destination for the young. With open space, beautiful landscapes, especially the grassland with about 100 large and small sheep, Suoi Tien sheep field has recently become a famous check-in point. In addition to the crowded sheep, there are also presets that visitors can utilize to create unique photosets. The entry ticket of Suoi Tien sheep field costs 40,000 VND/ person (about 1,5 USD).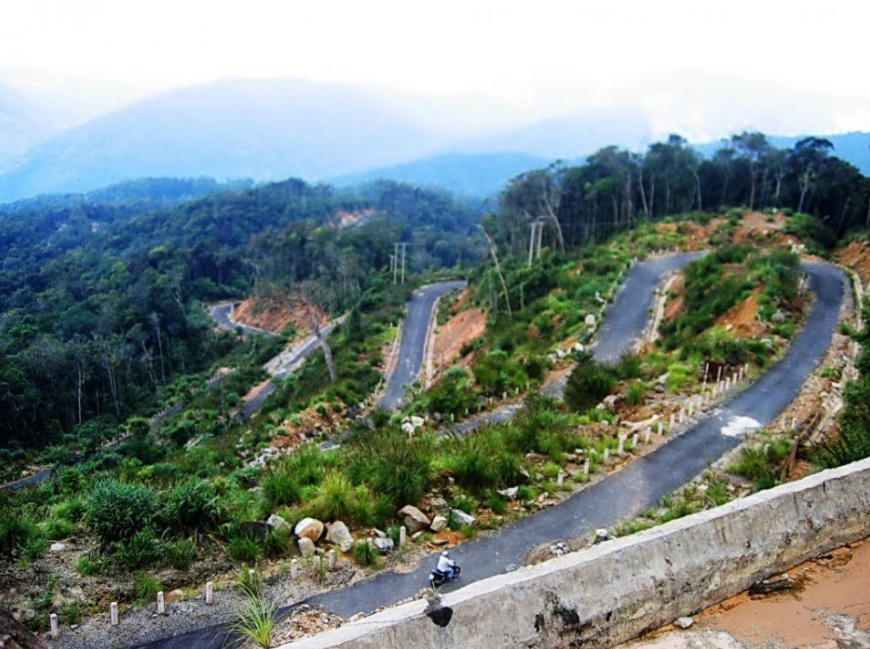 Photo: Khanh Hoa Newspaper
Hon Ba conservation area
Hon Ba is an ecotourism site located in Cam Lam district, Khanh Hoa province, about 60 km northwest of Cam Ranh city. Considered as the 2nd Dalat in the Central region, Hon Ba has a cool climate all year round. This place is suitable for a one-day trip from Nha Trang or Cam Ranh. When reaching Hon Ba, visitors can organize picnics, bathing, trekking ... Some of Hon Ba not-to-miss destinations are Yersin doctor's house, Suoi Nguon tourist area, Suoi Dau lake, primary forest ...