Three great start-ups garners thousands of dollars in Vietnam
From raising wild boars with medicinal herbs, growing rare grass to selling the iconic Pho at mid-night, the creative start-ups have earned the owner hundreds of dollar each month.
Raising wild boars with medicinal herbs
Outside office hours, Mr. Tran Nam Giang, who lives in Huong Son district, central province of Ha Tinh also raises a herd of wild boars. What makes his model stands out is the food he feeds the animals twice a day: leaves, jackfruits, banana, and especially medicinal herbals. These foods make the wild boar meat more delicious as it contains high portion of minerals. Medicinal herbals, in particular, gives the wild boars a better immunity and digestive system, making the meat even more nutritious and safer to eat.
Giang earns some over VND 1 billion (US $43.145) per year. He is planning to expand his business in the future to make his wild boar meat products a local brand.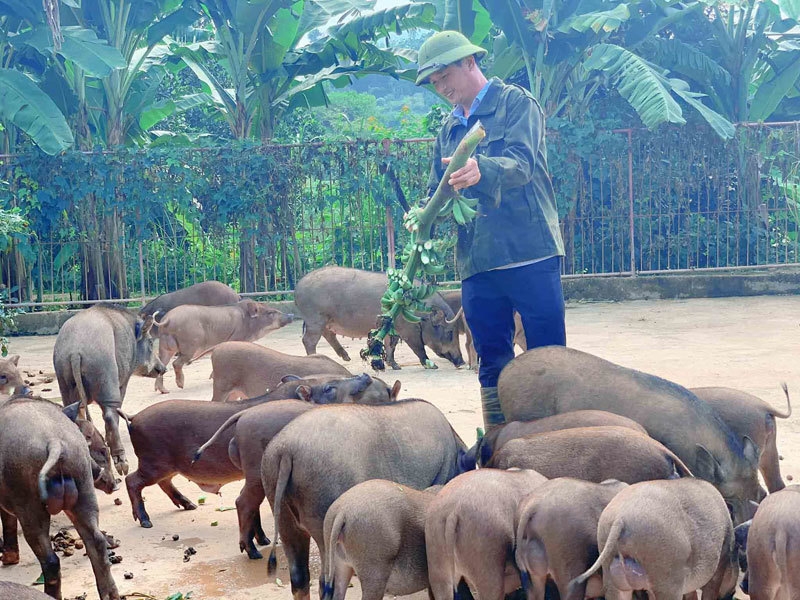 Tran Nam Giang's wild boars raising model (Photo: Vietnamnet)
Growing rare grass
Nguyen Thi Thu Hoa, a white-collar at a non-governmental organization in Vietnam with an average income of 20 million VND (US $862) per month, quit her stable job with high perks to return her hometown and grow a rare, strange species of grass called Vetiver grass. Ventiver grass originates from India and can be used for various purposes. Once deeply-rooted under the land, the grass can prevent landslides, or neutralize alum contaminated soil. Besides, its roots can be extracted into essential oil for cosmetics, pharmaceuticals, etc. Cattle can also feed on the grass's young leaves.
After two years, Hoa has a two-ha field of Ventiver grass. She eans about VND 300 million (US $12.943) a month.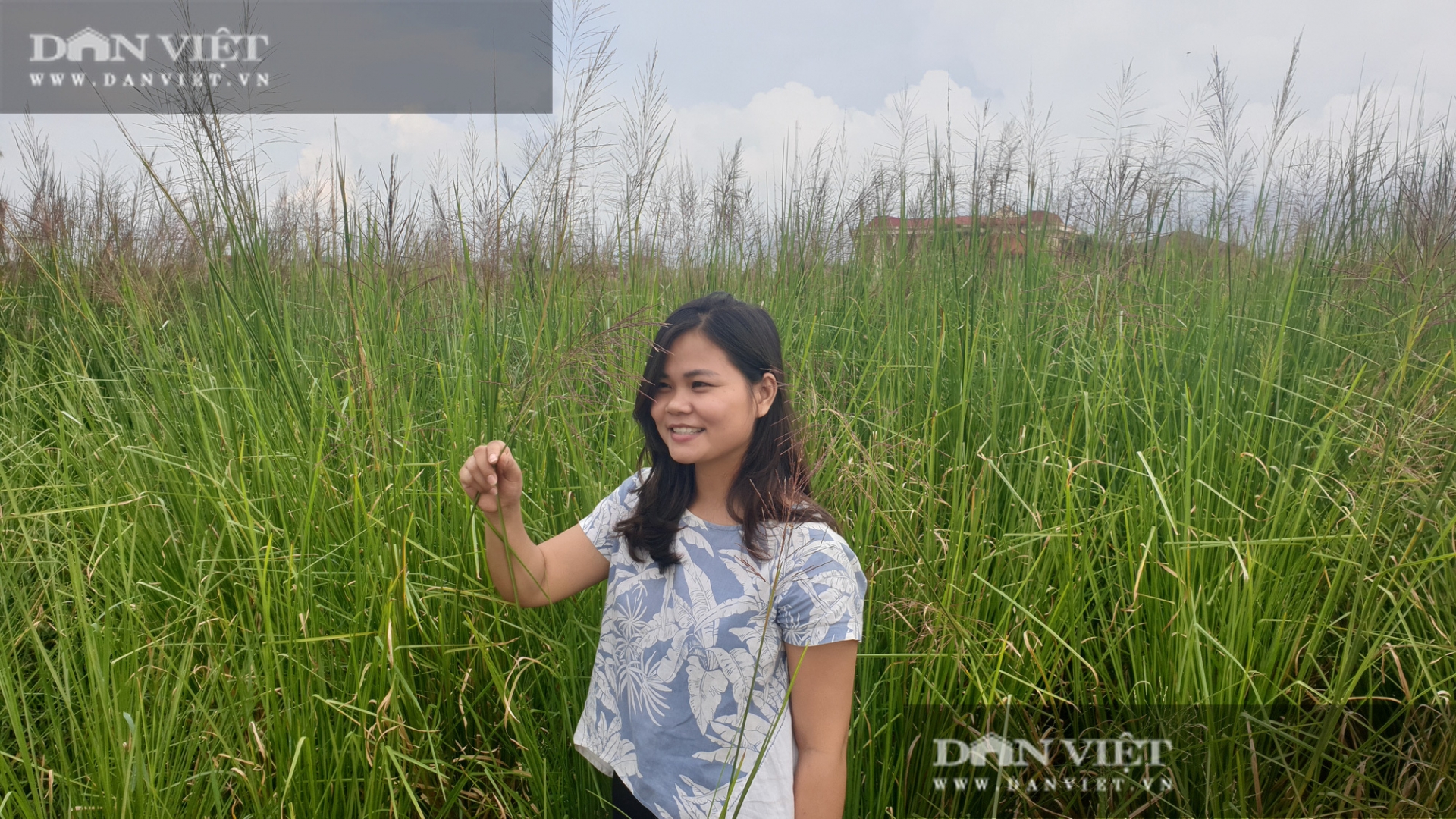 (Photo: Dan Viet)
Strange Pho stall in Hanoi only opens at 3am
The Pho stall was first opened in 1990 in Hang Duong street, Hoan Kiem district. Mrs. Hoa, owner of the restaurant, innitially started her daily business at 5am. Later on, however, to "pamper" her customers, she changed the opening time sooner to mid-night, impressively at 3 am.
However, Mrs. Hoa had to prepared for the serving since 2 am. The mid-night selling seems to be agaisnt the biological clock of many people, however, it is always packed with eaters. There are some having to wait in line for 2-3 hours just to have a bowl of "mid-night Pho".
The Pho stall earns Mrs.Hoa dozens of dollars per month.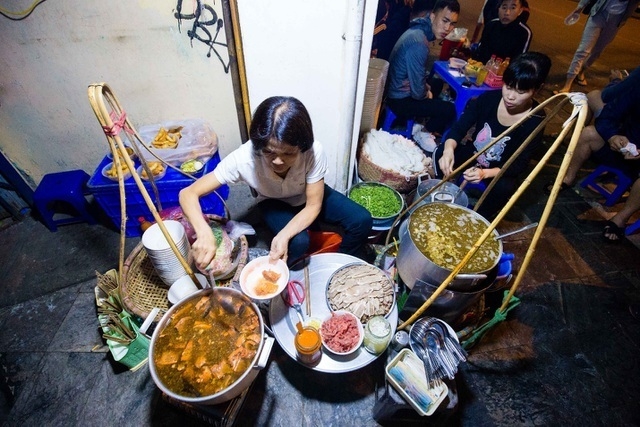 The Pho stall that opens at 3 am every morning (Photo: Dan Tri)