Three volunteers injected 50mcg dose of Made-in-Vietnam Covid-19 vaccine
On December 26 at the Hanoi-based Military Medical Academy, three local volunteers received a 50mcg dose of the Made-in-Vietnam Covid-19 vaccine Nano Covax.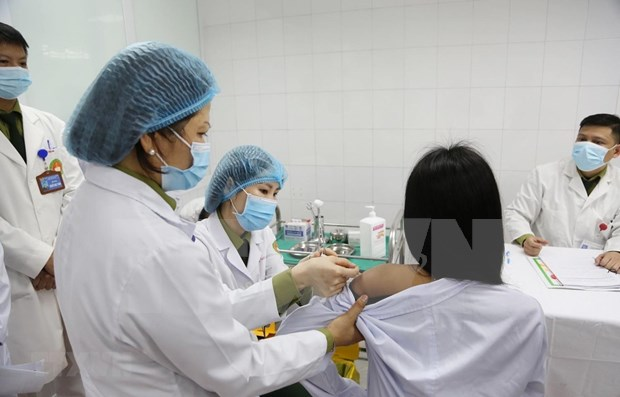 One of the three first volunteers receiving first shots of 50mcg dose of COVID-19 vaccine (Photo: VNA)
The trio is among a group of 20 volunteers who are scheduled to receive the 50mcg dose as part of the ongoing human clinical trial campaign which is being carried out by Nano Covax producer, Nanogen Pharmaceutical Biotechnology JSC, and the Military Medical Academy, VOV reported.
The three volunteers will remain under close scrutiny at the Academy over the course of the subsequent 72 hours. Providing that they stay healthy, the group's remaining 17 volunteers will then receive a similar dose.
The first group of 20 volunteers received a 25mcg dose of Nano Covax on December 17 and have so far shown no signs of any negative side effects, with the exception of a mild temperature of less than 37.8 degrees Celsius.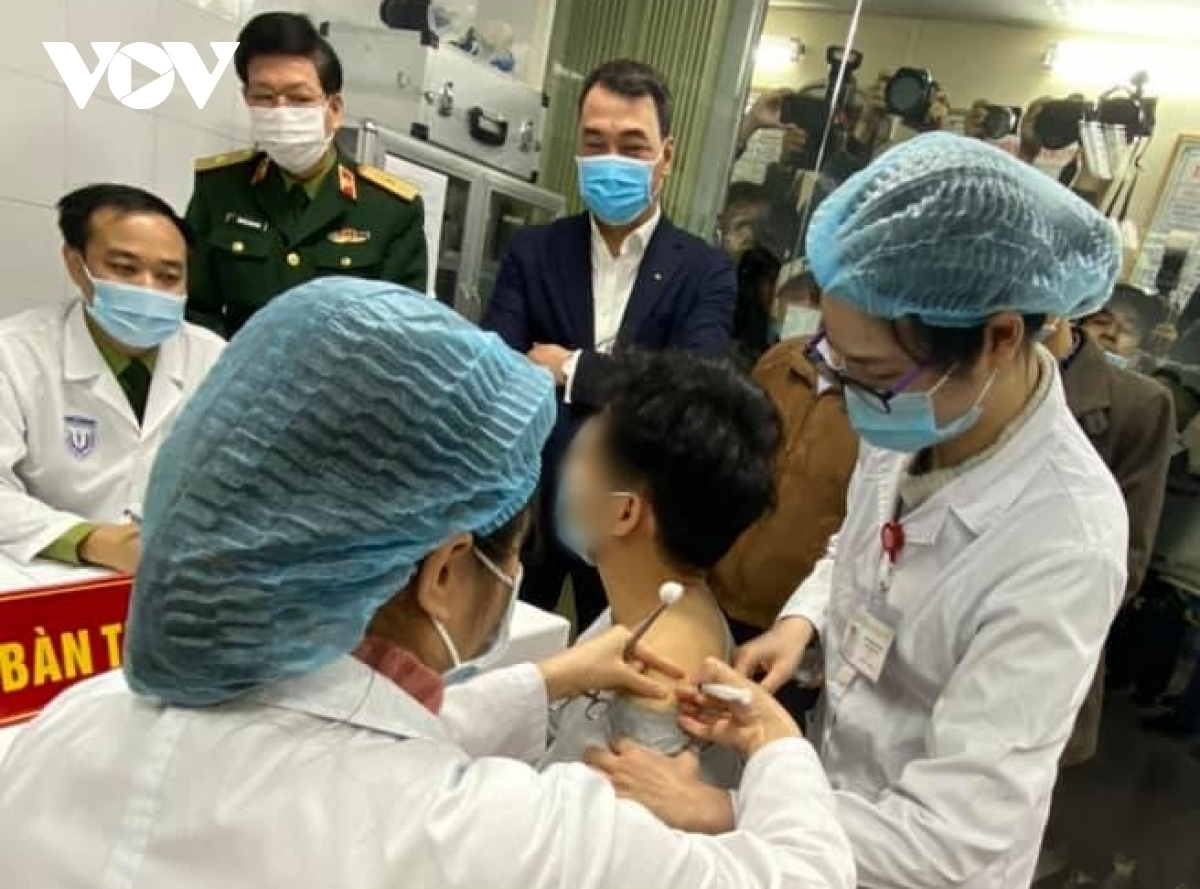 "Based on the encouraging results, the Ministry of Health has permitted the Military Medical Academy to continue with the 50mcg injection on a further 20 volunteers," said Major General, Prof. Dr. Hoang Van Luong, deputy director of the Military Medical Academy.
According to Gen. Luong, an additional group of 20 volunteers will subsequently be given a 75mcg dose of Nano Covax over the coming days in an effort to test the vaccine's safety.
The Military Medical Academy is now recruiting volunteers to take part in the second and third phases which are scheduled to start in March and August 2021, respectively.
The human trials of Nanocovax will go through three phases. In the first phase, 60 volunteers are divided into three groups to receive three doses of 25 mcg, 50 mcg, and 75 mcg of the vaccine. In the second phase, the vaccine will be injected into 400-600 volunteers aged from 12 to 75 to determine the optimal dose. The third phase will be carried out on at least 1,500 to 3,000 volunteers and even up to 10,000 to 30,000 volunteers. This phase aims to evaluate the safety, immunity, and efficacy of the vaccine.
Vietnam currently has four Covid-19 vaccines under development, the other three by the Institute of Vaccines and Medical Biologicals (IVAC), Vaccine and Biological Production Company No. 1 (Vabiotech), and the Center for Research and Production of Vaccines and Biologicals (Polyvac).
The vaccines developed by IVAC and Vabiotech are expected to enter human trials in early 2021. Vietnam also has plans to import Covid-19 vaccines.
Globally, 11 vaccines have entered phase three clinical trials to date.
On December 26, a man in the Mekong Delta's Vinh Long Province was confirmed to test positive for the novel coronavirus after illegally entering Vietnam from Cambodia, raising the country's infection tally to 1,440.

Of Vietnam's patients, 99 are still active, and there have been 35 deaths. No community transmission has been recorded nationally in nearly a month.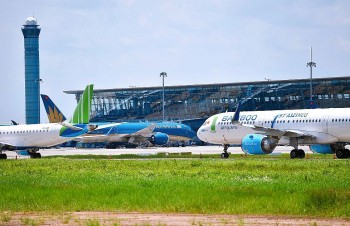 Economy
Vietnam Business & Weather Briefing (August 9): Vietnam's economic growth is expected to reach 7.5% in 2022, new securities accounts hit a near two-year low in July.