TIME: Hanoi Is One Of 'The World's Greatest Places 2021'
The capital city of Hanoi has made it onto the global list of World's Greatest Places 2021 as voted by TIME - the news magazine and news website based in New York City.
According to Time, when exploring Hanoi, travelers can enjoy a renewed life in the Old Quarter.
"Vietnam's 1,000-year-old capital is embracing change while maintaining a strong sense of identity.", TIME wrote. While modernity and economic progress are evident, Hanoi largely kept its traditional and lifestyle.
Architecture reveals its history
Pronounced the capital of Vietnam in 1010, Hanoi is one of the most ancient cities in Asia, offering great examples of both contemporary and classical architecture right in the city center. The city is famous for its vivid yellow colonial villas and an enchanting busy life in the Old Quarter Area. Lakes, parks, green boulevards, and more than 600 temples and pagodas also add to the appeal of Hanoi, according to TIME.
The new Capella Hanoi on Le Phung Hieu Street in Hoan Kiem District, a 47-room hotel designed by world famous architect Bill Bensley, and Dolce by Wyndham Hanoi Golden Lake, a 25-floor hotel in Ba Dinh District, billed as the world's first gold-plated hotel, add their charm to the vibrancy of Hanoi, Vn Express reported.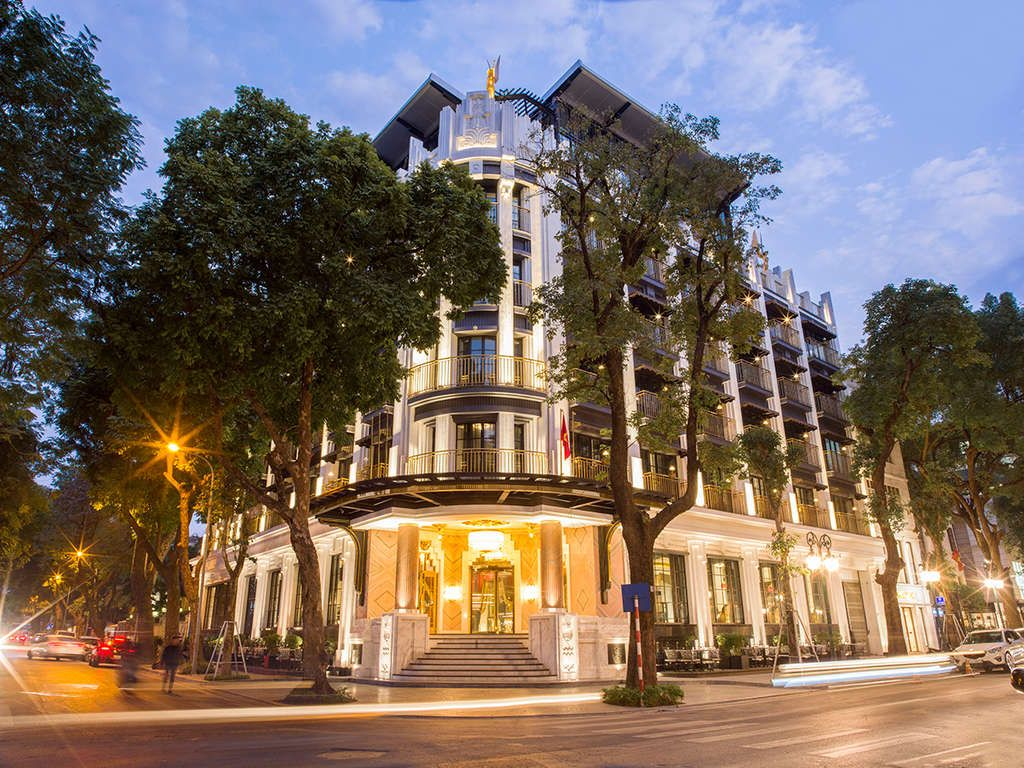 Photo: Capella Hanoi
Capella Hanoi. Source: BENSLEY
Recently, the capital city of Hanoi also ranked at the sixth place among the 25 most popular destinations in Tripadvisor Travellers' Choice Awards 2021.
The awards reveal where travellers ventured in 2020, while travel was open, as well as where they dreamed of going while the COVID-19 pandemic kept them stuck at home, as reported by Nhandan.
"The charming Vietnamese capital has aged well, preserving the Old Quarter, monuments and colonial architecture, while making room for modern developments alongside," wrote the world's largest travel platform.
It added that Hanoi may have changed its names several times, including Thang Long, or "ascending dragon," but the capital city hasn't forgotten its past, as sites such as President Ho Chi Minh's Mausoleum and Hoa Lo Prison attest.
Lakes, parks, shady boulevards and more than 600 temples and pagodas add to the appeal of this city, which is easily explored by taxi.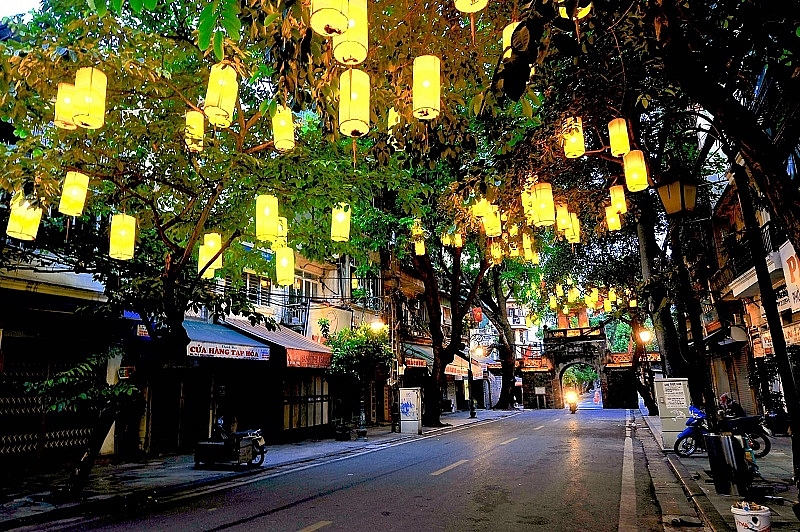 O Quan Chuong (Quan Chuong Gate) - an ancient relic in the heart of Hanoi. Photo: Phuong Thuy
Incredible street-food culture
"Hanoi's incredible street-food culture is another source of fierce civic pride," Time noted.
The magazine suggested visitors try pho, the city's signature dish, at Bat Dan Restaurant on the eponymous street, which has been serving this dish for more than 70 years. The restaurant offers both traditional and stir-fried pho, with prices ranging from VND45,000-75,000 ($2-3.27).
In 2019, CNN named Vietnam's pho noodle soup and fresh summer rolls among the world's 50 best dishes. Pho, which is 28th on the list, is a bowl of flat, soft rice noodles dipped in a fragrant beef or chicken broth flavored with condiments. It is served with beef or chicken, shallots and chili and lemon to taste.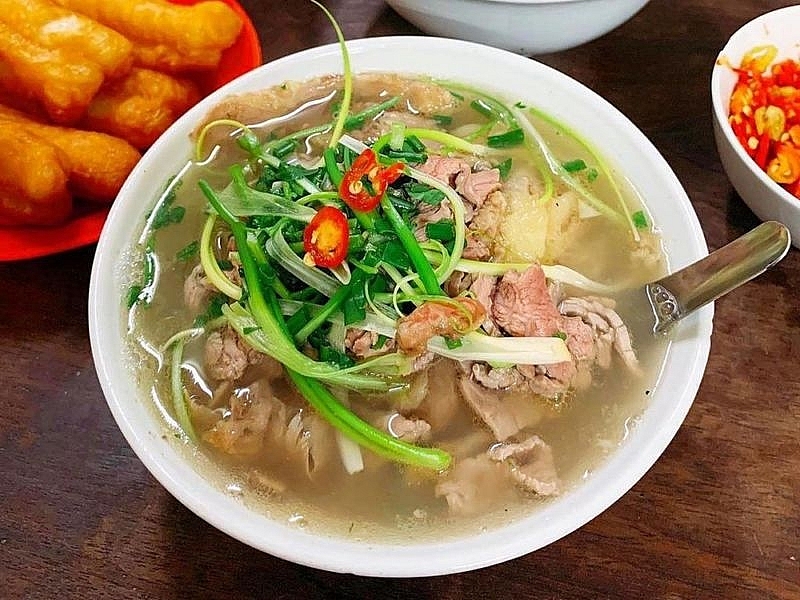 A bowl of pho at Bat Dan Restaurant in Hanoi. Photo by VnExpress/Ha Thanh.
Pho has been getting rave review from global travel magazines for decades now, and no visitor to Vietnam fails to mention it. In 2018, Lonely Planet recommended it as one of the best hangover cures on the road. The U.K.-based travel site Rough Guides also named the soup among the world's 15 best foods that are easy on the pocket.
Vietnamese ranked among the world's 15 favorite cuisines in a survey released earlier in 2019 by YouGov, a British online market research company. As reported by Vn Express, some of the dishes found on street corners in the country have achieved fame and a presence in all corners of the world, like banh mi, the sandwich which has been listed among the top 20 street foods in the world by U.S. site Fodor's Travel.
Street food scene in Hanoi. Paul Hahn—laif/Redux
How TIME chose the list
The third annual list of the World's Greatest Places is a tribute to the people and businesses at the forefront of those industries who, amid extraordinary circumstances, found ways to adapt, build and innovate. It shines a light on ingenuity, creativity, revitalization and reopenings in destinations across the world.
To compile this list, TIME solicited nominations of places—including countries, regions, cities and towns—from its international network of correspondents and contributors, with an eye toward those offering new and exciting experiences.
The result: a list of 100 unique destinations, from the idyllic Portuguese town of Arouca, now home to the world's longest pedestrian suspension bridge, to the continent of Antarctica, which this December will experience a rare total solar eclipse. And while it may not be possible to safely visit each place just yet, they're all well worth reading (and dreaming) about until it's time, once again, to explore.
With its glorious landscapes and incredible traditions, Vietnam takes a deserved spot on the list. Besides Hanoi, Time defined Ho Chi Minh City as "tastes of Vietnam" where a collection of famous restaurants converge. The U.S. magazine called Phu Quoc island city an "idyllic paradise".
Other Asian destinations in the Time list include Bangkok, Beijing, Malaysia's Desaru Coast, Dubai, South Korea's Gyeongju, Thailand's Khao Yai National Park and Cambodia's Siem Reap.
The list features 21 U.S. destinations while Europe is well-represented on the list as well, accounting for 28.