Vietnamese Woman Opens Special Pho Restaurant in Japan
A Vietnamese girl opens a pho restaurant in Japan with the criteria of cleanliness, simple design and delicious food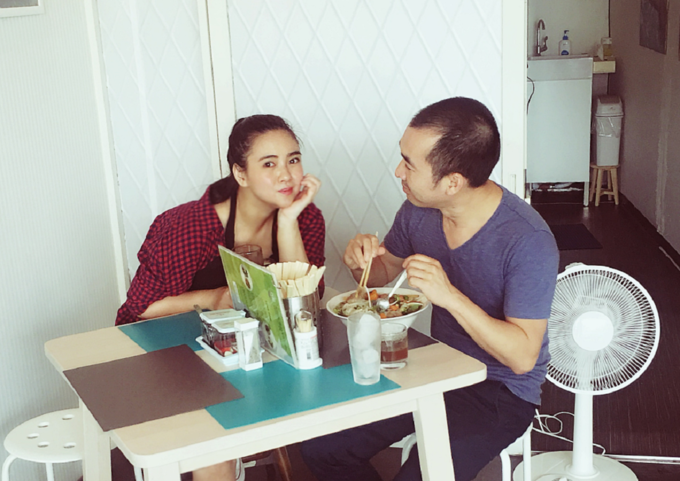 Ngoc, from Hanoi, and her husband from Saigon, opened the restaurant in Tsukuba city . Photo: VnExpress
Nguyen Bao Ngoc currently lives in Tsukuba city, Ibaraki, Japan. In 2018, Ngoc, her family and husband moved from Germany to Japan where they opened a pho (Vietnamese noodle) restaurant to spread Vietnamese culinary culture.
Ngoc, from Hanoi, came to Germany at the age of 14. On weekends, her family often cooked pho, a familiar dish that has seeped deep into her subconscious, so it was a natural choice for her restaurant.
She said that foreigners who open a restaurant in Japan need a permanent resident visa. The person granted this visa must have lived and worked in Japan for 10 years or more. A year before Ngoc went to Japan, her husband, a scientist in Germany, was invited by the government to work in Tsukuba and was granted a visa.
"My restaurant is small, serving about 40 guests. When opening the restaurant, the government comeS to check everything from design to hygiene, and makeS sure that the restaurant has a refrigerator, enough hand basins, water heaters, and sewer lines working properly," Ngoc said. "Usually, when everything is fine, they give me a business license for just a few weeks."
Photo: VnExpress
Tsukuba is a science city, with many educational and commercial establishments, offices, testing institutes, and research institutes. This place is not crowded or expensive like in Tokyo, but finding a suitable space to rent is not easy.
Ngoc and her husband took about 3 weeks to renovate the restaurant, and did not have much money to hire people to do it. During Golden Week in Japan, her husband's colleague, who is also a Vietnamese scientist working in the city, took a break and came to help her family. To thank everyone's contribution, her husband named the restaurant Doctor Pho.
On opening day, Ngoc and her husband stayed up from midnight to cook pho, using the electric cooker she imported from Vietnam which holds nearly 100 liters of broth, about 20 kilograms of beef bones and 15 kilograms of meat. She said they had cooked pho many times in their lives, but this was the first time for so many people, so they were quite nervous and felt that they were being reckless.
"The time to open the shop was only 2 months after I moved from Germany to Japan, so I didn't know much Japanese, and just had time to learn hello, thank you and how to charge customers. Fortunately, on the opening day everything went smoothly, and Japanese customers were waiting in line to buy pho, which made me very happy," Ngoc said.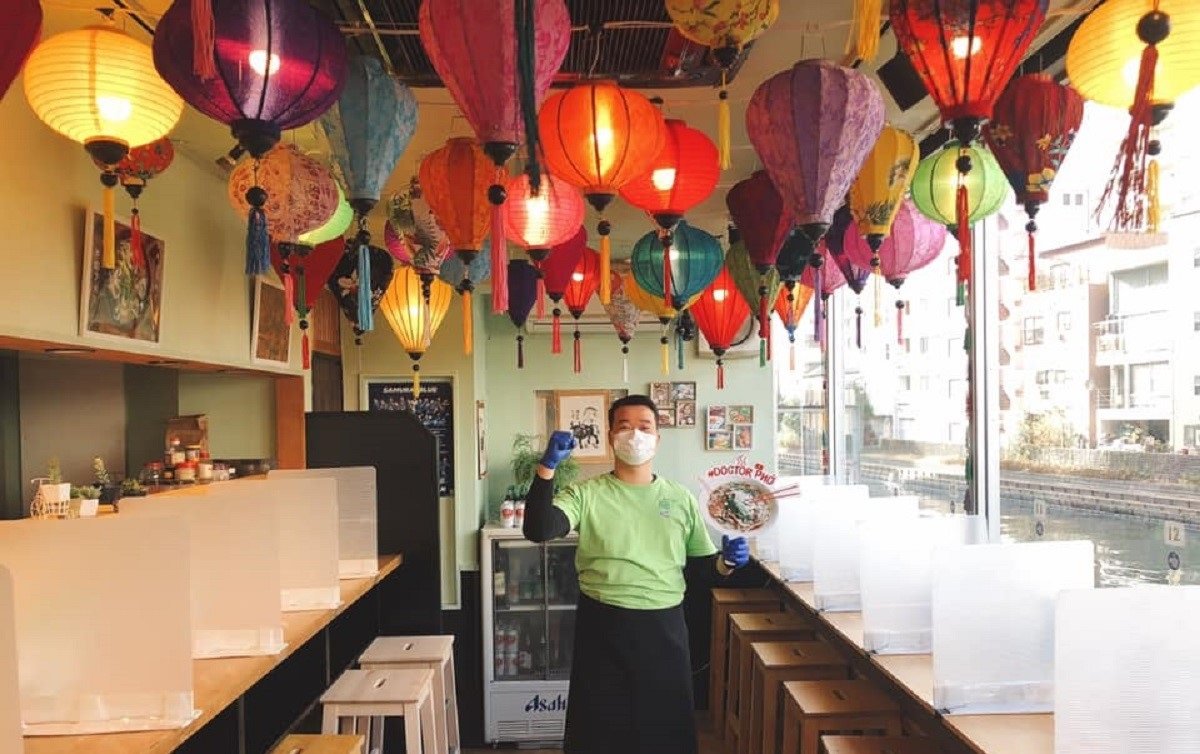 Photo: VnExpress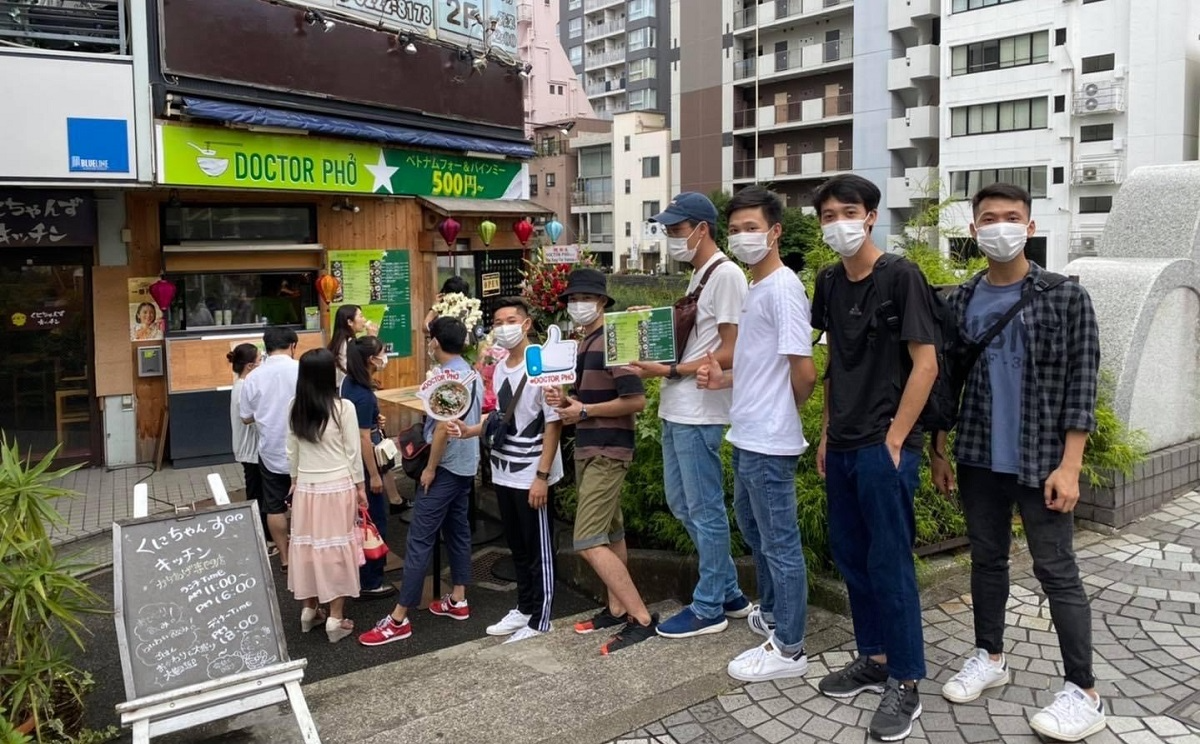 Photo: VnExpress
Beef in Japan is quite expensive, so Ngoc replaced it with American beef. As for the broth, she sais she is happy because she chose a delicious type of bone to cook with. According to her, beef bones in Japan are clean, white and fragrant. If you just wash and boil them, the broth is delicious and has very little foam.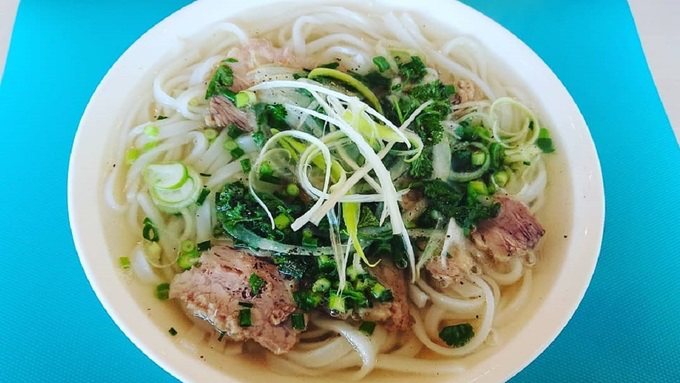 A bowl of beef noodle soup at the restaurant costs 650 yen (US$ 6). Photo: magenta_yoko
Besides the traditional beef noodle soup, Ngoc also sells mixed chicken noodle soup similar to Japanese cold noodles, but the sauce is similar to that of Vietnam, with black soy sauce, soy sauce mixed with garlic, sugar, a little chili and vinegar. Soft noodles are blanched in cold water, adding chicken thighs, herbs and sliced ​​cucumbers to eat.
Before opening the restaurant, Ngoc was an office worker in Germany; though she loved to cook she did not have much experience in business. After 2 years selling pho in Tsukuba, Ngoc's family opened a new restaurant in Tokyo and has a mobile vending cart. Their dream is to be able to open a chain of pho restaurants in Japan.
"Overseas business requires a lot of effort and companionship; my husband and I really hope there will be a Vietnamese market here so that not only we can sell pho but other people can also do other businesses, promoting Vietnamese culture and cuisine to the world," she said.
Top 10 Best Dishes in Vietnam - Video

When talking Vietnamese cuisine abroad, people mention phở and bánh mì, however, the full spectrum of Vietnamese food is a symphony of delightfully textured, bright ...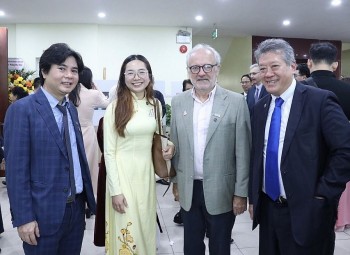 Friendship
Agreeing that the young generation is an important force to promote the friendship between Vietnam and France, many members of the Vietnam-France Friendship and Cooperation Association hope that the Association will hold practical activities to attract the young in its coming term.