Top Cloud Chasing Spots in Vietnam - Video
On the journey to conquer many peaks in Vietnam, there are photo spots that make visitors feel like they are floating in the middle of a sea of white clouds.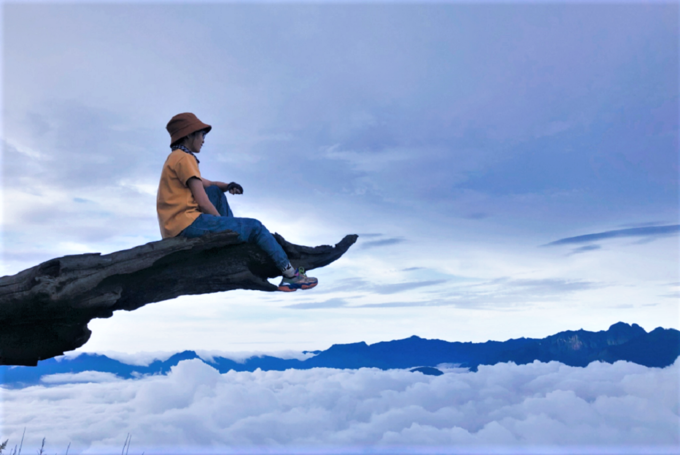 A dry tree branch shaped like an elephant's head. Photo: VnExpress
A dry tree branch shaped like an elephant's head on the way to Lao Than mountain (2,860 meters), in the territory of Phin Ho village, Y Ty commune, Bat Xat district, Lao Cai province. The mountain terrain is not too complicated, visitors usually take 2 days and 1 night to complete the trip. Along the way to the mountain, there are many beautiful photo spots, watching the clouds fly under your feet. A dry branch shaped like an elephant's head is considered a check-in point not to be missed when coming to Lao Than, it looks quite adventurous but in fact the tree stump is only a few meters above the ground.
The "fishing" cliff. Photo: VnExpress
Also on the way to Lao Than, visitors will pass through the "fishing" cliff, this place looks like the bow of a boat crashing forward, below is a sea of floating clouds. The attractive scenery makes anyone who climbs Lao Than also wants to have a photo here. The way to the cliff is simple and with a tricking angle, you will have a photo that feels much more adventurous than it actually is.
Lung Cung Peak. Photo: VnExpress
Lung Cung Peak (2,913 meters) is named after a village located deep in the rugged mountains in Nam Co commune, Mu Cang Chai district, Yen Bai. Climbing journey takes about 2 days and 1 night to reach the top and down the mountain, visitors will pass through primeval forests, witness the change of vegetation in the high mountains. This place also has a sea of clouds covered like a paradise attracting visitors to conquer.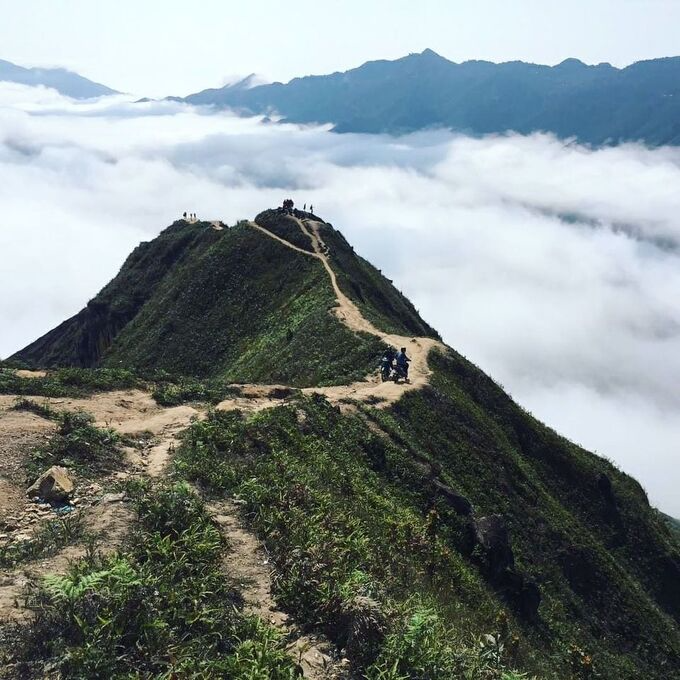 Photo: @duc_ngo.van/Instagram
From October to April next year is the time to hunt clouds in Ta Xua (2,865 meters), the border between the two districts of Tram Tau (Yen Bai) and Bac Yen (Son La). The road to the top of the mountain is shaped like a "dinosaur spine" with a small trail, flanked by steep slopes. The end of the road is where visitors can take pictures with white clouds rolling like waves.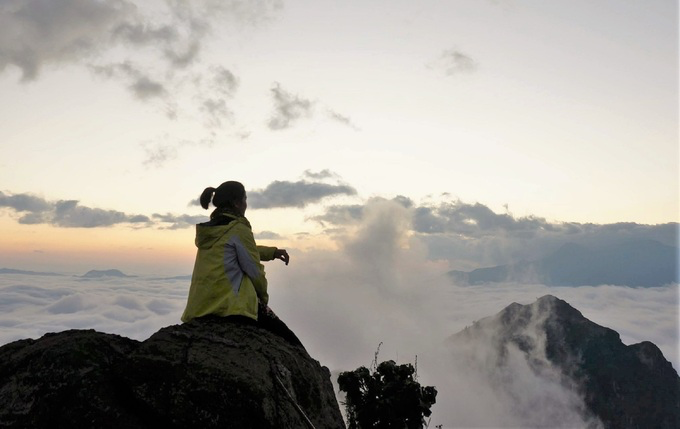 Photo: VnExpress
Muoi Mountain in the Ky Quan San range (3,046 meters) or Bach Moc Luong Tu is one of the most beautiful spots to watch clouds and sunrise in the northern mountainous region. Ky Quan San range is the natural boundary separating Lai Chau and Lao Cai provinces, which has just been explored on the way up in 2012. Visitors can choose to depart from one of these two localities, but the most popular is from Sang Ma Sao commune, Bat Xat district, Lao Cai. The space on the mountain is full of white clouds, visitors sit on the cliff like embracing each wave of clouds in the Northwest sky.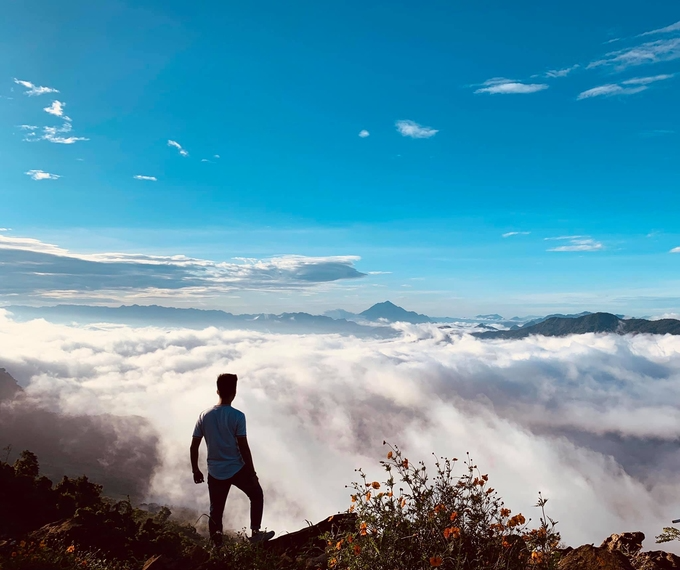 Hang Kia - Pa Co. Photo: VnExpress
Hang Kia - Pa Co is an ideal cloud hunting spot in the last months of the year for tourists in the North. This place has butterfly flower fields, wooden swings, miniatures for visitors to take pictures with the sea of clouds flying under their feet. The location is 40 km from the center of Moc Chau town.
Video: @hailoe92/Instagram
The swing on the clouds at Lao Than mountain attracts visitors to have fun, take pictures with flying clouds, there is also a similar swing in Ky Quan San mountain range.
| | |
| --- | --- |
| | Being in lockdown during Covid-19 pandemic can be a dreadful time, these 8 Banh Mi dishes becomes a "nostalgic" memory for Saigonese who love street ... |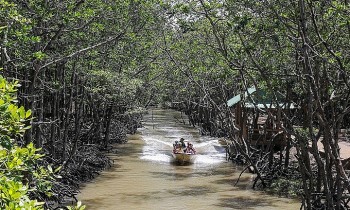 National
Vietnam News Today (September 22): Vietnam confirms 11,687 new Covid-19 cases; HCM City issues Covid safety rules to resume tourism; Vietnam Airlines completes procedures for direct flights to US; Vietnam to compete in AFF Suzuki Cup's in Group B.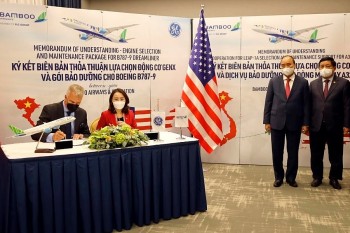 Economy
On September 21, 2021, Bamboo Airways officially introduces AVIAWORLD (AVIAREPS JV) as its official General Sales Agent in the US and launches the nonstop flight network connecting the two countries.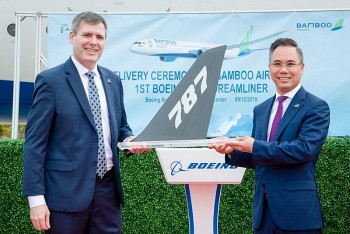 Economy
Vietnam's Bamboo Airways will sign a deal valued at nearly $2 billion with General Electric to purchase GEnx engines to power Boeing 787-9 Dreamliner aircraft, the airline said on Tuesday