Top most scenic lakes in Vietnam
Admiring a stunning lake view while taking in the fresh air would make a great escape during hot summer days
A trip to Vietnam is not all about crystal clear beaches, majestic mountainous areas, or yummy dishes, the country has more on offer. With a large number of natural lakes scattered from the north to the south, visitors can have a total getaway from the daily hustles.
Ba Be Lake
Ba Be lake is the largest natural lake in Vietnam and hailed as the precious jewel of Ba Be National Park. The lush forest and limestone mountains enveloping the lake offer stunning surrounding scenery. These are also the home of over 550 species of plants, 233 species of birds, 106 species of fish as well as a variety of turtles and butterflies.
Ba Be lake measures 7 km long and over 1 km wide.
If you're seeking a boat trip that sails you pass beautiful waterfall and caves, make sure Ba Be lake is your next destination. The best time to visit it is from August to September or early spring.
A trekking tour around its park offers you an opportunity to mingle with local ethnic minority people and experience their cultural ways of life.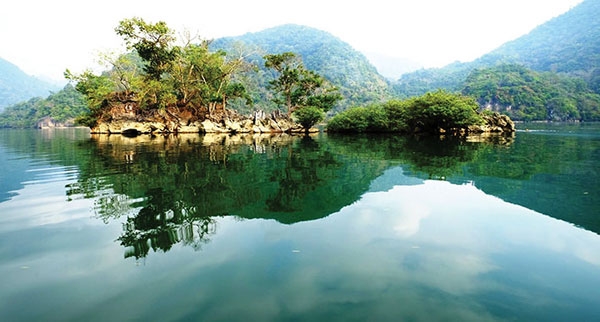 (Photo: ReaTime)
Noong lake
Ha Giang province is famous for its steep slopes, craggy mountains and beautiful terraced rice fields. Noong lake, with its enchanting hidden beauty, completes anyone's trip to the northern province.
In the dry season (November to April), Noong lake becomes the haven for ducks and geese. During the rainy season, however, it turns into a wonderful travel hotspot, offering an open space filled with fresh air and gorgeous sunset horizon.
Visitors can hire a boat and sail it themselves around the lake, watching local people go fishing. The peaceful, quiet atmosphere here is a stark contrast with the daily vibrancy in big cities.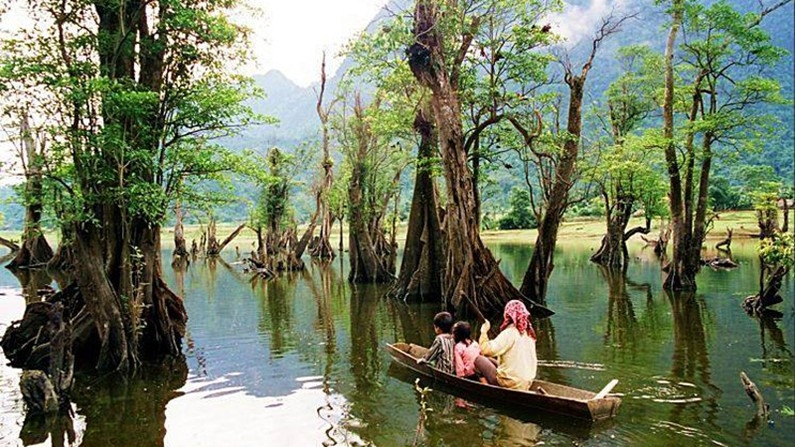 Noong lake (Photo: Cung Phuot)
Xuan Huong lake
Located in the dreamy Da Lat city, Xuan Huong lake should is a worth-admiring stop. The place exudes a romantic vibe, especially at sundown.
The man-made lake shapes like a crescent, stretching for around 5 km. The famous check-in place is surrounded by flower beds and French-styled houses.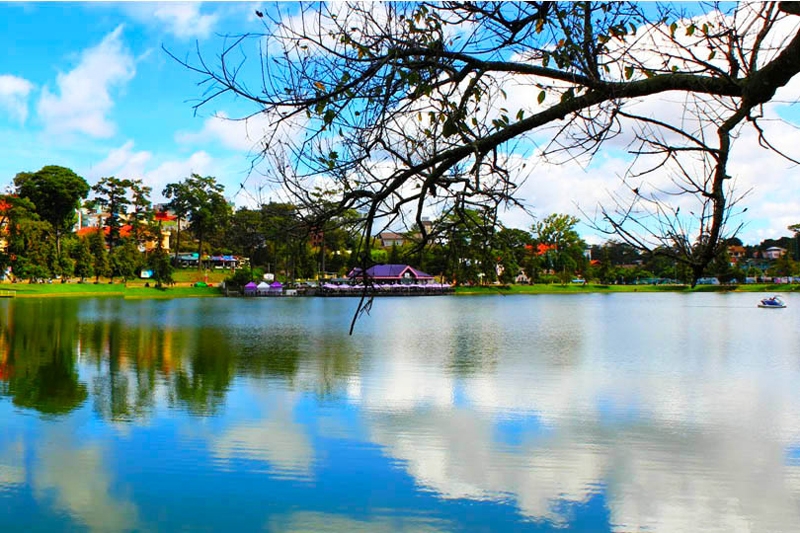 Xuan Huong Lake (Photo: GODY)
Tri An lake
Just a 3-hour drive from the heart of Ho Chi Minh city, the stunning Tri An lake is within easy reach. It has long been hailed as one of the largest hydroelectric dams in Vietnam. Sleeping overnight on a floating boat and enjoying the moonlight and the gentle wind are truly memorable experiences.
Tri An Lake is home to a wide variety of fish species. Nearby residents make their living mainly on fishing.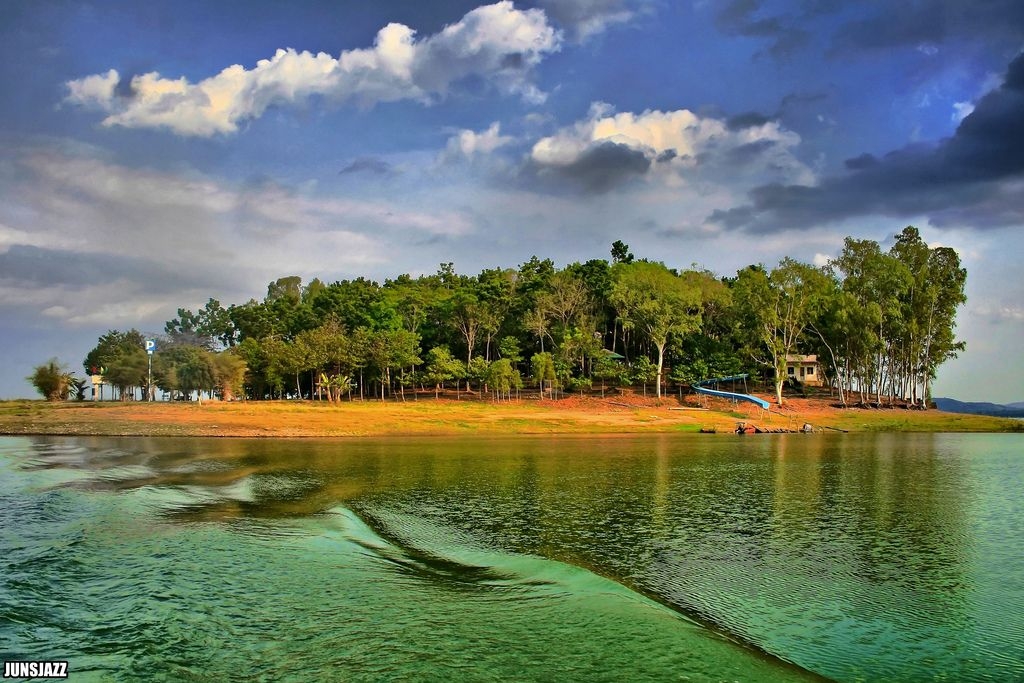 Tri An lake (Photo: My tour)
Thac Ba lake
Lying around 180 km from Hanoi, Thac Ba Lake is one of the largest and most beautiful man-made lakes in Vietnam. It is home to more than 1,300 islands and a large number of caves.
Recognized as a Cultural Heritage Site since September 1996, Thac Ba Lake has the advantages of geographic location, located on the center of Ha Noi-Lao Cai. The villages along the lake still preserve the original features and cultural characteristics of the Tay, Nung, Mong, Dao, Phu La and Cao Lan ethnic groups are still preserved. The traditional festivals, The individuality of cultural customs of each ethnic group is still an attraction for tourists to visit and explore Thac Ba, according to Yen Bai Portal.
Visitors can live a day like a local and experience the authentic ethnic culture of the minority people.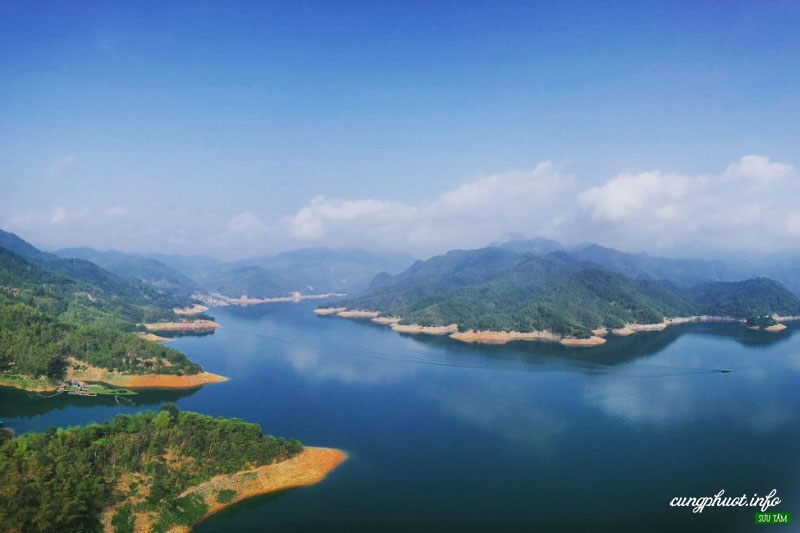 Thac Ba Lake (Photo: Cung Phuot)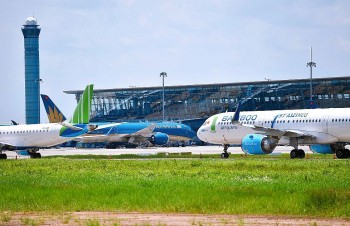 Economy
Vietnam Business & Weather Briefing (August 9): Vietnam's economic growth is expected to reach 7.5% in 2022, new securities accounts hit a near two-year low in July.