Traditional Vegan Dishes for Vietnam's July Full Moon Festival
Vietnamese people have the tradition of having vegan meals on Vu Lan Festival - an important Buddhist holiday falling on the 15th day of the seventh lunar month. What meaning does this day hold? What vegan dishes are recommended?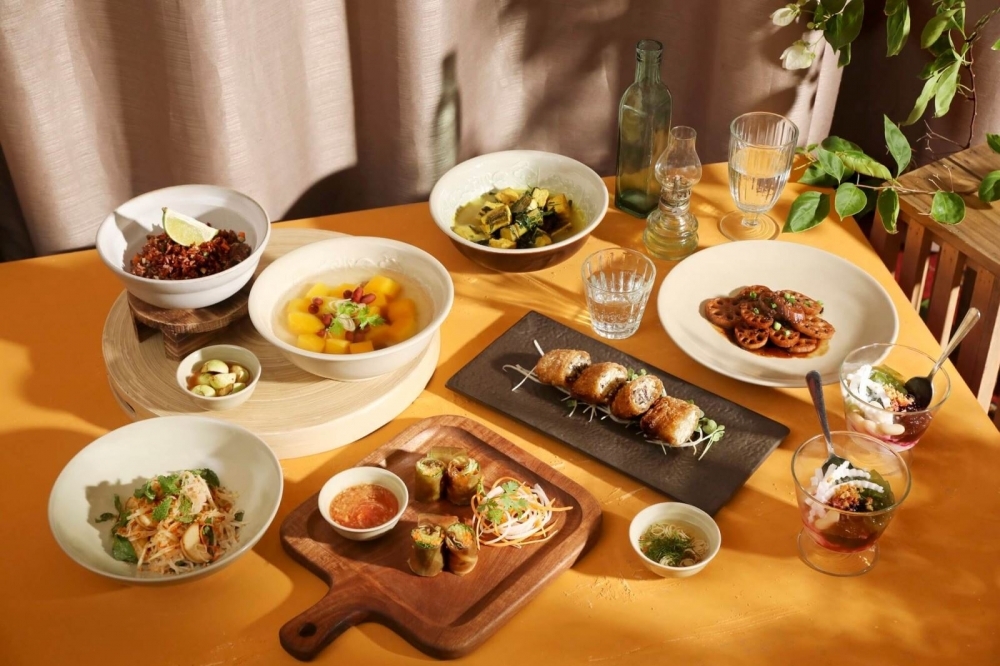 Eating vegan foods is the tradition of Vu Lan Festival. Photo Vietnam Times
Vu Lan is known as Vietnamese Mother's Day. A lot of Vietnamese people have vegan meals not only on one day of Vu Lan Festival but also during the whole seventh lunar month to express their gratitude and appreciation to ancestor and parents.
It is based on the belief that eating vegetarian food on this occasion will pray for parents' health and safety if they are still alive and wish the souls of dead parents can rest in peace and enjoy blessings with children and grandchildren.
People often have vegan meals on that day because they want to avoid slaughtering animals.
A number of studies have proven that vegetarianism is good for health. It helps lose weight and increase longevity. Eating vegan food also bring more peace to people's mind.
According to researchers, meat and blood of animals contain many stimulants, making people easily angry and agitated. Meanwhile, plant-originated food helps us relax and makes our souls more peaceful.
Veggie eating rules for a peaceful Vu Lan Festival
Photo Vietnam Times
Select a diversity of dishes
Vegetables, soy sauce, ca muoi (salted white, round eggplants) are favorites dishes of vegetarians. But vegetarians should not eat only those dishes. You should diversify foods in daily meals.
Limit processed foods
Processed vegan foods are preserved in more than 24 hours, making the dishes less nutritious than freshly-cooked dishes. Foods which are packed and sterilized will lose some essential nutrients such as vitamin C or vitamin B1 (these vitamins are not stable at high temperatures).
Have enough fiber and protein
Eat at least five servings of fruits and vegetables per day (each portion is equivalent to 80g). Vitamins and minerals, fruits and vegetables provide fiber to aid digestion and prevent constipation.
Choose low-fat foods
Choose foods that contain unsaturated fats, and eat them in small amounts. Unsaturated fats such as vegetable oil, olive oil, sunflower oil, canola oil) are healthier than unsaturated fats such as animal fat and butter. However, all fats have high level of energy and should be consumed in small amounts.
Moderate diets
Vegetarians should eat a moderate amount of foods and should not eat too much one dish and too little another dish.
You should eat slowly, chew well. Do not make your stomach too full or too empty, and avoid eating and swallowing fast.
Recommended vegan dishes for Vu Lan Festival
Braised Jackfruit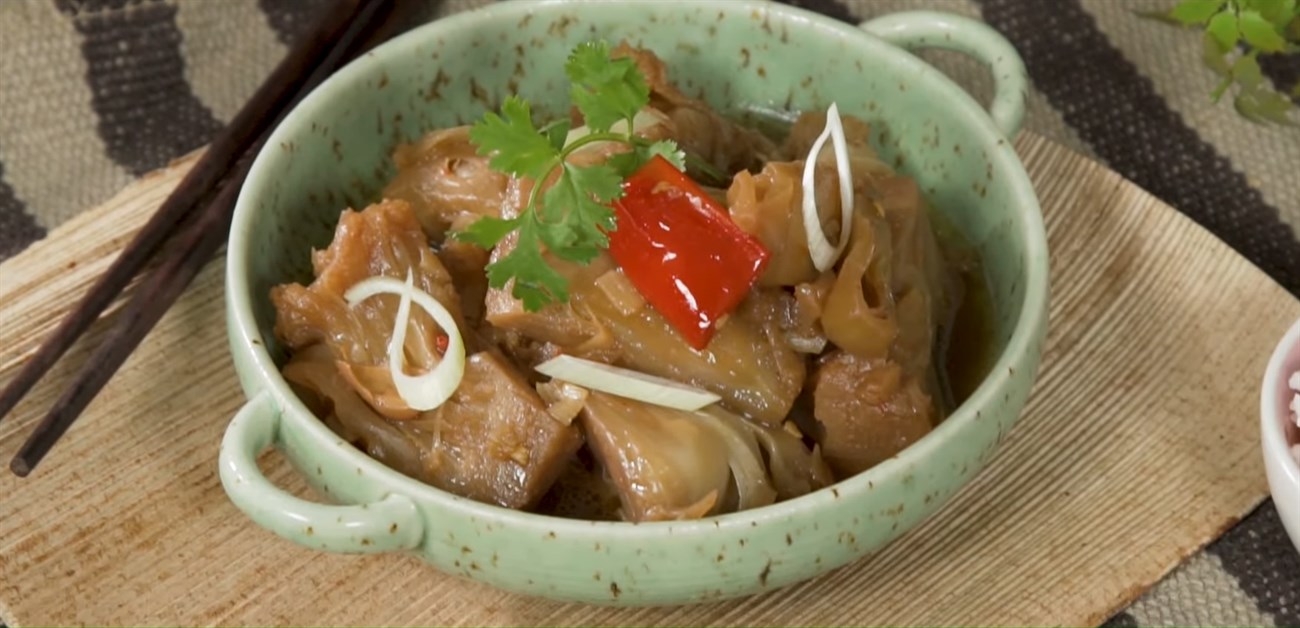 Photo Hang Hoa Thuong Hieu
Young jackfruit is a familiar ingredient of vegetarians. We can put jackfruits in salads, soups or stir-fried dishes.
You can also make a little change to your menu by braising jackfruit. It will be a highlight in your veggie menu and loved by both vegetarians and savory eaters.
Vegan Rice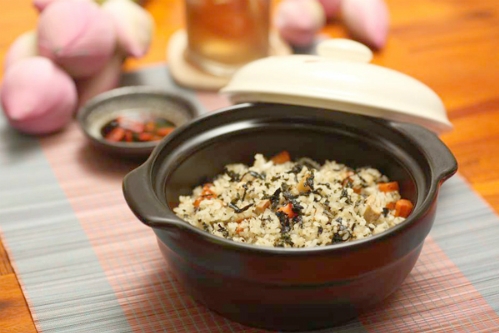 Photo VnExpress
This is the most popular dish in vegetarian restaurants. A vegan meal used to simply consist of boiled or fried vegetables, beans, peanuts, mushrooms and bamboo shoots.
The menu has been diversified with braised fish, fried chicken, fried beef, spring rolls, fish cakes, fried squid, fried shrimp, grilled scallops.
Although all foods sound like savory dishes, they are made entirely from plant ingredients such as soybeans, lotus root, flour, tapioca, mushrooms and many other types of vegetables.
Vegan Vermicelli/Noodles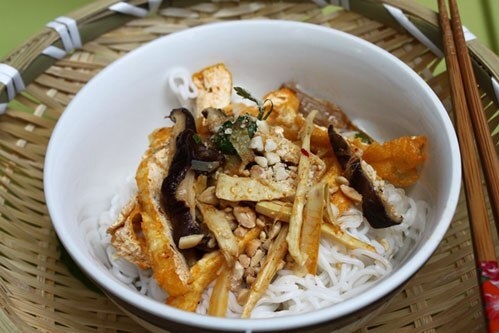 Photo VnExpress
Not only rice, you can also enjoy vegan noodles or vermicelli, and pho on Vu Lan Festival. Like rice, these vegan dishes seem monotonous but are very diverse and rich in presentation and processing.
We have snail noodles, crab noodles, pho (Vietnamese noodles) with chicken or beef. You can enjoy them with soup or have mixed version with sauce.
Tofu Braised With Mushrooms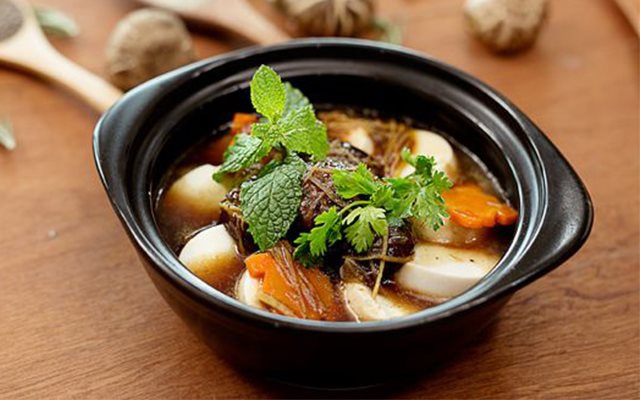 Photo Gia Dinh
Don't just braise tofu with lemongrass and soy sauce. Try adding vegetables such as carrots, lotus root, baby corn and some kinds of favorite mushrooms to make the braised dish more attractive and full of flavor.
Vegan Tofu Soup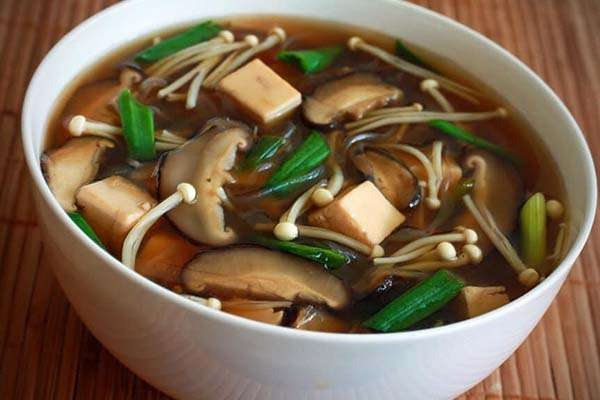 Photo Dao Tao Bep Truong
Vegan sour soup is a popular soup on vegetarian days. Try a new soup version with this vegetarian tofu soup.
Soup made from tofu is both nutritious and delicious with sweet and sour taste.
Vegan Hot Pot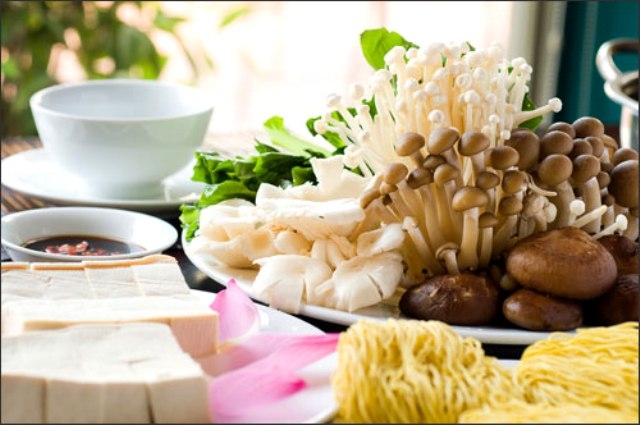 Photo Phat Giao
The soup of the vegan hot pot is refined from vegetables, fruits such as pears, apples, coconuts, sugar beets, sugar cane roots, kohlrabi, carrots and melons. It also has a special natural smell.
Fans of vegan food must try this delicious dish!
A guide for vegetarians in Vietnam

Vietnam proves to be a paradise for herbivores, standing out with plant-based gastronomy in a region where meat is the most common fixture at the ...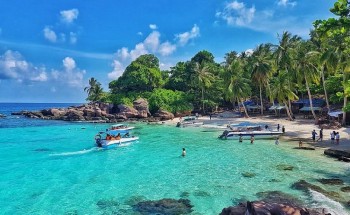 National
Vietnam News Today (Jan. 18): Vietnam confirms 21,691 new local Covid-19 cases; Logo marking 30 years of Vietnam-RoK diplomatic ties unveiled; Phu Quoc represents golden hope for Vietnamese tourism rebound; Int'l searches on Vietnam tourism reopening on the rise.