Trump asks to fly Kim back to North Korea from Hanoi: Bolton memoir
In his latest memoir, John Bolton, Trump's former national security advisor revealed that in the February 2019 summit in Vietnam, US President Donald Trump offered to fly North Korean leader Kim Jong-un back to his country, but Kim laughed and declined.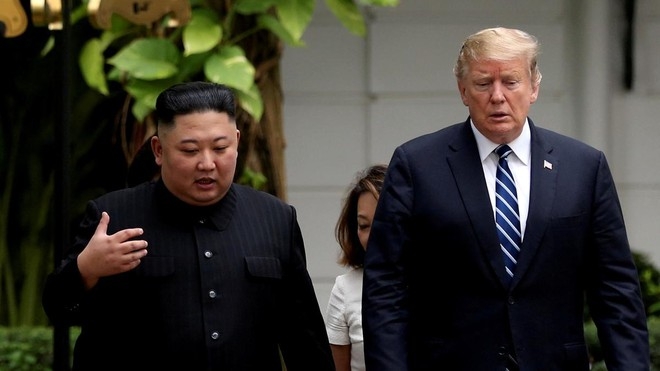 Kim Jong-un and Donald Trump in Hanoi summit in Feb 2019 (Photo: Reuters)
In his memoir, "The Room Where It Happened", John Bolton recalled the conversations between Trump and Kim during the second summit that abruptly ended without any agreement, Korea Times reported.
On the first day Feb 28, Trump asked Bolton for the briefing material explaining the meaning of "denuclearization", and North Korea's "bright future".
"He handed both pages to Kim and offered to fly him back to North Korea, canceling his evening in Hanoi," Bolton recalled. "Kim laughed and said he couldn't do that, but Trump observed happily that that would be quite a picture."
Kim then took a private train from North Korea to Hanoi for the second summit and returned home on the same train.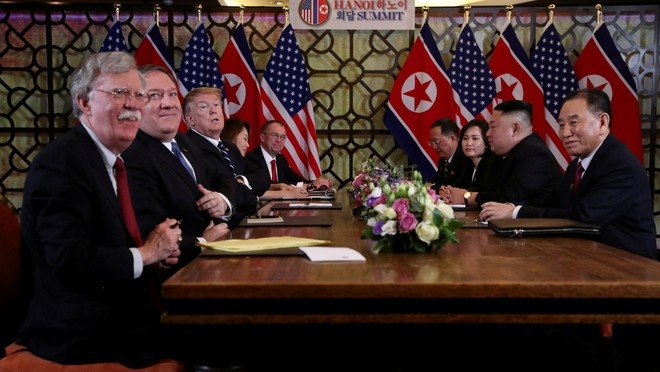 US and North Korea delegates during the summit in Hanoi (Photo: Reuters)
According to the memoir, Kim emphasized during his summit with Trump how big of a concession Yongbyon was and the attention it would get in the American media. But Trump asked Kim if he could go beyond shutting Yongbyon and even suggested that sanctions relief could be only partial and not complete.
Trump then kept pressing Kim to remove the long-range missiles capable of hitting the US. Kim said that step-by-step movement would lead to a "comprehensive picture". Instead of showing the endgame of complete denuclearization as the US insisted, Kim suggested that the two nations move forward gradually under an action-for-action approach, according to Hani.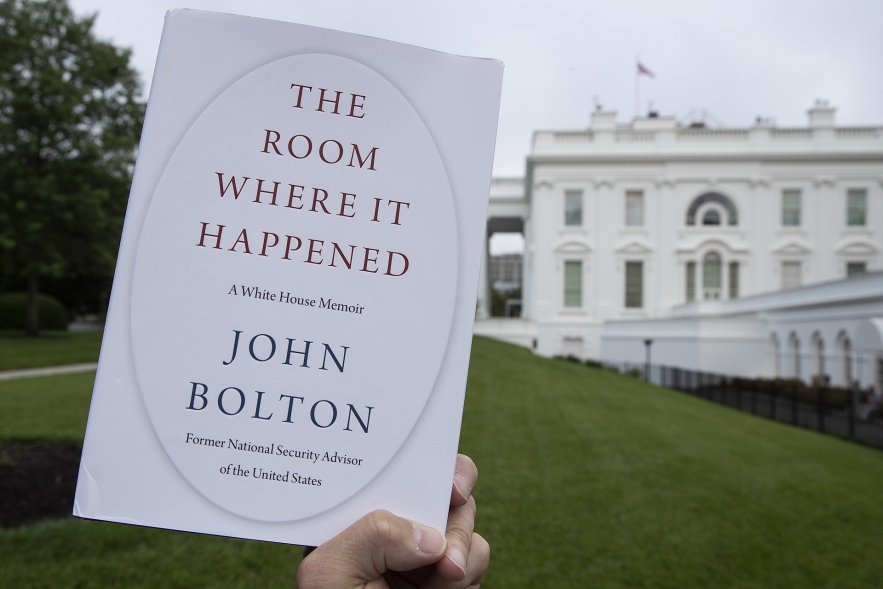 "The Room Where It Happened: A White House Memoir," by John Bolton, former White House national security advisor (Photo: Time)
Kim then complained that North Korea had no legal guarantees to safeguard its security. When Trump asked the kind of guarantees North Korea wanted, Kim responded that there are no diplomatic relations, 70 years of hostility and eight months of personal relations.
"Trump asked again if Kim could add something to his offer, such as asking only for a percentage reduction in the sanctions rather than completely removing them. This was beyond doubt the worst moment of the meeting," Bolton wrote.
Later Kim insisted on a joint statement, while Trump changed his mind after initially wanting separate statements, according to Bolton.
In his memoir, Bolton also revealed that Donald Trump compared his courtship of North Korean leader Kim Jong-un to dating.
"Well, he said that he always, back in the day, as they say, he always wanted to be the one who broke up with the girl first," Bolton said. "He didn't want the girl to break up with him. And he used that to describe whether he would cancel the summit with Kim Jong-un first or whether we would risk the North Koreans canceling it", informed The Guardian.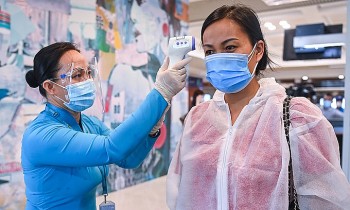 National
Vietnam News Today (October 20): Vietnam adds 3,034 Covid-19 cases to national infection tally; HCM City enhances cooperation with China's Shanghai; Thirty-two localities declare Covid-19 risk levels; Transport ministry mulls letting the unvaccinated fly.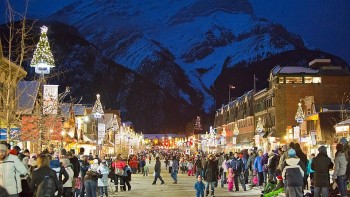 Travel
If you are looking to celebrate your Christmas somewhere else outside the country, then Canada can be the perfect choice for you with these 10 best and most idyllic places to have a wonderful Christmas holiday with your friends and families.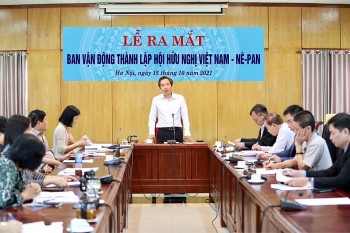 Friendship
The Advocacy Committee for the establishment of the Vietnam - Nepal Friendship Association was officially launched.