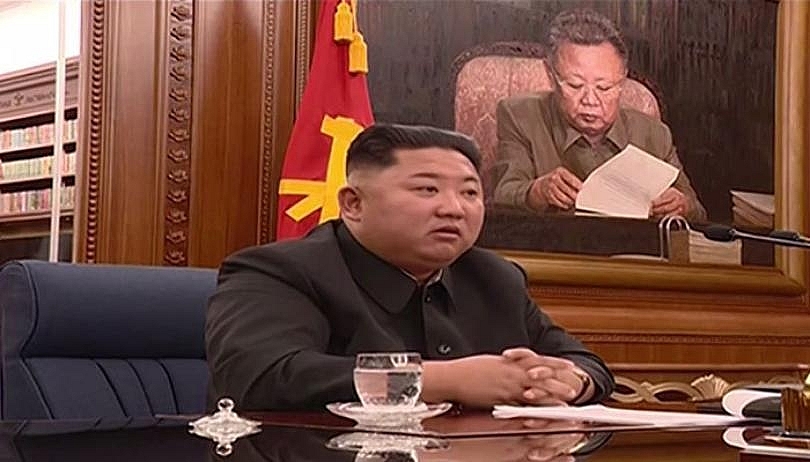 North Korean leader Kim Jong Un has reportedly vowed to increase the country's capabilities for deterring "the threatening foreign forces," an apparent reference to the U.S. and South Korean militaries. Photo: Korean Central TV/CNN.
The Meeting's agendas and international reactions
As released by KCNA, the meeting discussed increasing the capabilities for deterring "the threatening foreign forces", an apparent reference to the U.S. and South Korean militaries.
"Set forth at the meeting were new policies for further increasing the nuclear war deterrence of the country and putting the strategic armed forces on a high alert operation," KCNA, said, without mentioning when the meeting was held.
Kim leader, who heads the military commission, also used the meeting to promote the ranks of dozens of army generals and others in an apparent effort to boost military morale. Among them is military chief Pak Jong Chon, who was made a vice marshal, and Ri Pyong Chol - a senior party official in charge of weapons development, who became a deputy head of the military commission.
Towards this move of North Korea, the Chinese government's top diplomat, Wang Yi, expressed hope on Sunday that the United States and North Korea could resume meaningful dialogue as soon as possible, "and not squander away the hard-earned results of (previous) engagement".
North Korea's pledge to boost its nuclear capabilities coincides with news reports that the United States might conduct its first full-fledged nuclear test since 1992, noted Leif-Eric Easley, who teaches international studies at Ewha Womans University in Seoul.
"The intention in Washington for pondering such a move may be to pressure Russia and China to improve arms-control commitments and enforcement", Easley said. "But not only might this tack encourage more nuclear risk-taking by those countries, it could provide Pyongyang an excuse for its next provocation", US News reported.
Kim leader's first public appearance in three weeks
According to CNBC, North Korean leader Kim Jong Un hosted a military meeting to discuss new policies to bolster the country's nuclear capabilities amid stalled denuclearization talks with the United States, marking his first public appearance in three weeks after a previous absence sparked global speculation about his health.
Kim has made an unusually small number of outings in the past two months, with his absence from a key anniversary prompting speculation about his condition, as Pyongyang has stepped up measures against the COVID-19 pandemic, Gulf Times reported.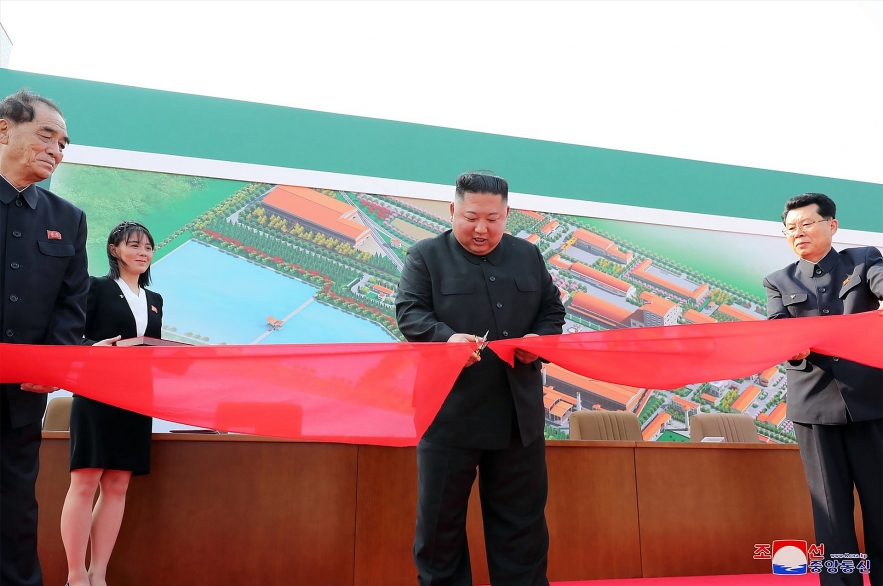 Kim's venue choice for his reemergence is the completion ceremony for a fertilizer plant in Sunchon. Photo: KCNA.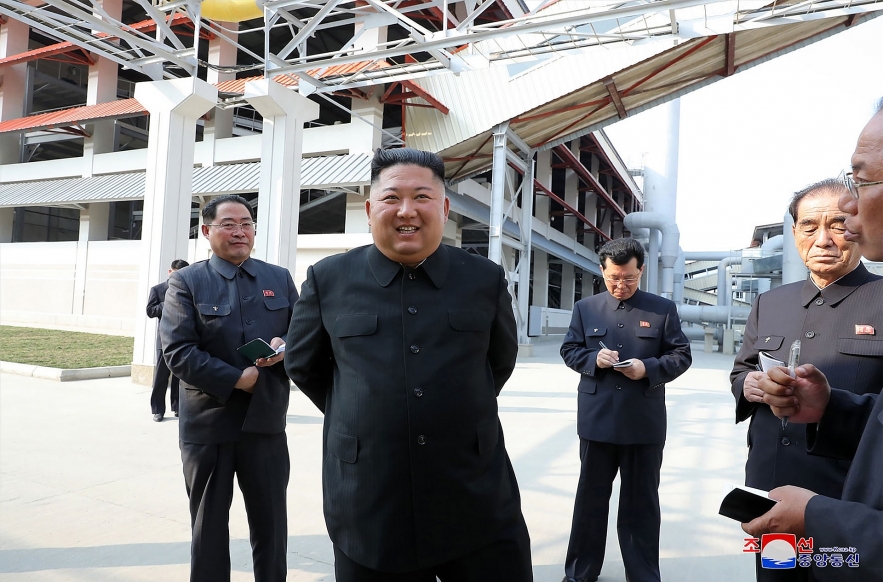 It is not the first time there have been rumors about Kim's health. Photo: KCNA.
North Korea says it has no confirmed cases of the new coronavirus, but South Korea's intelligence agency has said it cannot rule out that the North has had an outbreak.
This agency also believed that the coronavirus pandemic had led Kim to avoid public activities, saying he appeared in public 17 times this year, compared with an average of 50 appearances in the same time period each year since he took power in late 2011.
Brief history on North Korea's nuclear program
The origins of North Korea's nuclear program can be traced as far back as the 1950s, but began in earnest in 1989 with the end of the Cold War and the subsequent collapse of the Soviet Union. As such, North Korea has a long history of nuclear development.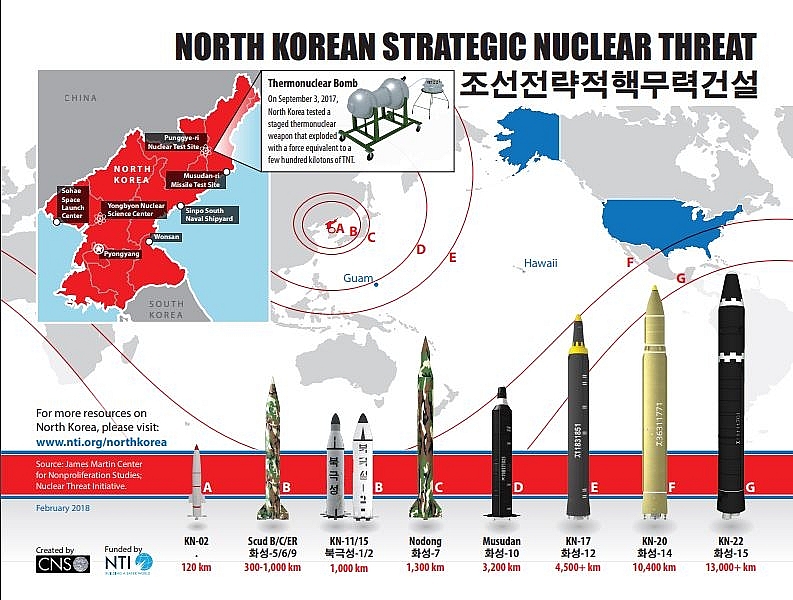 Graphic shows North Korea capabilities. Photo: NTI.
North Korea possesses uranium mines with an estimated four million tons of exploitable high-quality uranium ore. Information on the state and quality of these mines is lacking, but it is estimated that the ore contains approximately 0.8 percent extractable uranium. In the mid-1960s, under a cooperation agreement concluded between the USSR and the DPRK, a nuclear research center was constructed near the small town of Yongbyon. In 1965, a Soviet IRT-2M research reactor was assembled for this center and specialists trained from students who had studied in the Soviet Union. From 1965 through 1973 fuel (fuel elements) enriched to 10 percent was supplied to the DPRK for this reactor.
A prolonged deadlock in negotiations with the US over the North's nuclear program
Kim leader made the call at a meeting of the ruling Workers' Party's Central Military Commission, nearly two years since he met President Donald Trump at a historic summit in Singapore that seemed to offer hope of progress between the two nations, the hour reported.
Subsequent talks made little progress before dissolving in acrimony last year, and North Korea has since returned to a harder line in its public posturing.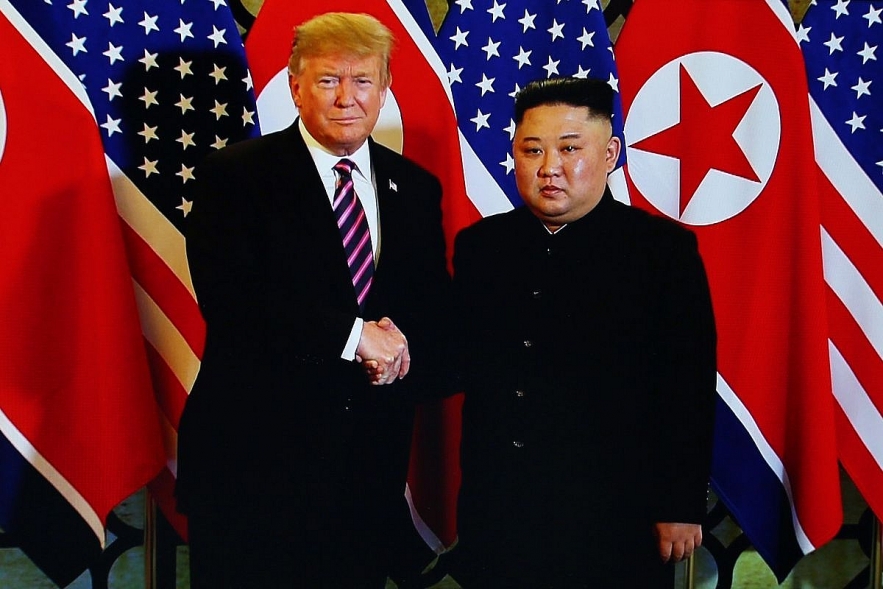 A handout photo of President Donald Trump and North Korean leader Kim Jong Un during their second summit on February 27, 2019, in Hanoi, Vietnam. Photo: Vietnam News Agency.
As reported by Associated Press, the two countries' diplomacy faltered when a second summit between Kim and President Donald Trump in February 2019 ended without any agreement due to disputes over U.S-led sanctions on North Korea.
Frustrated over the lack of progress, Kim later said he would unveil "a new strategic weapon" and would no longer be bound by a self-imposed moratorium on nuclear and long-range missile tests. Kim hasn't followed through with those threats, though he did conduct a slew of short-range missile tests.
Scholars' opinions on reasons for failing agreements
As reported by Isdp, some observers contend that North Korea has acted in bad faith during negotiations and likely never intended to completely denuclearize, instead buying time to continue its nuclear program while extracting concessions. Cheong Seong Whun, formerly president of the Korea Institute for National Unification, attributes the failure of previous deals and policies to North Korea's "chronic habit of noncompliance". Former U.S. Assistant Secretary of State Susan Thornton on September 28, 2017, also cited the "DPRK's track record of violating the spirit and the letter of negotiated agreements and commitments".
Some analysts point the blame at both Pyongyang and Washington for failing to abide by commitments. In regard to the Agreed Framework and September 19 Joint Statement in particular, U.S. Korea scholar Leon Sigal writes: "Washington did little to implement its commitment to improve relations and Pyongyang reneged on denuclearization".
Among other factors, others have pointed to the lack of a detailed comprehensive peace and denuclearization roadmap and mutually agreed definitions of specified commitments. Changing governments in both the U.S. and South Korea have also contributed to policy discontinuity and revoking agreements made by previous administrations. Regardless of the specific reasons, the past history of failure to implement agreements – and the consequent lack of trust, especially between the U.S. and North Korea – looms large on the current negotiation process.
Positions of parties
The basic position of the U.S is that the onus is on North Korea to comply with UNSC resolutions and abandon its nuclear and ballistic missile program, including its chemical and biological weapons.
South Korean government states its policy on the Korean Peninsula to be the "resolution of the North Korean nuclear issue and establishment of permanent peace" along with sustainable inter-Korean relations and realizing a new economic community.
China officially supports the denuclearization of the Korean Peninsula and is opposed to North Korea's nuclear and missile programs. It proposes a "dual track approach" which refers to a parallel process of denuclearizing the Korean Peninsula at the same time as establishing a peace mechanism. Many analysts argue, however, that a core objective of China is to also reduce the U.S. strategic presence in Northeast Asia.
Russia condemned North Korea's nuclear test on September 2 as disregarding UNSC resolutions and undermining peace and stability on the Korean Peninsula. While President Putin signed a decree to enact sanctions on October 16, he had previously stated that sanctions were "useless" and that diplomacy was the only option.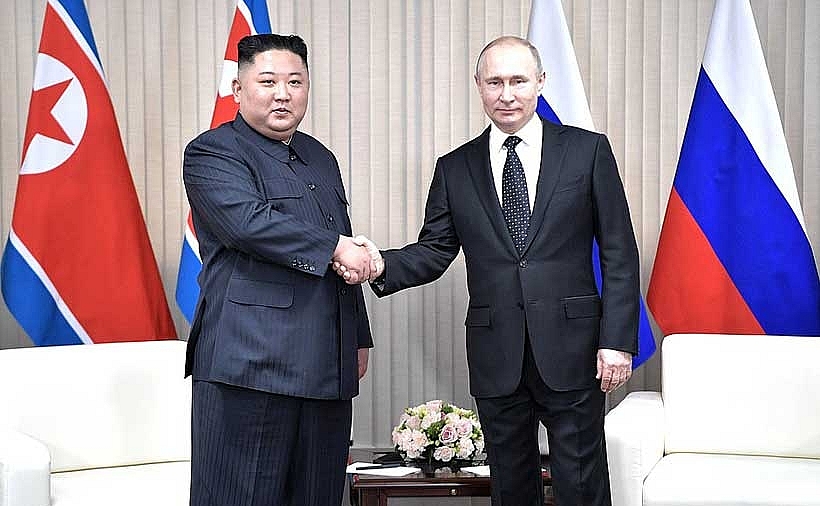 The April 25 meeting in Vladivostok between President Vladimir Putin and Kim Jong-un. Photo: ModernDiplomacy.
Ruby Lee