UAVS Career Fair 2022 For Vietnamese Students In Australia
In Sydney, Australia, the United Associations of Vietnamese Students in New South Wales (UAVS-NSW) held the job fair on July 30.
This event aims to support Vietnamese students in Australia to connect with Vietnamese and Australian businesses, to find career opportunities and develop themselves. The event also contributes to promoting business cooperation between Vietnam and Australia in the context of looking forward to celebrating the 50th anniversary of the establishment of diplomatic relations.
Australian businesses attended the event including Chartered Accountants, CPA Australia, ACCA, Servian, Veeam Software, Marriott, Macquarie Group, etc. Notably, Vietnamese businesses attended online to help students understand more about the job market in Vietnam, which make them be willing to return to develop the construction and development of the country.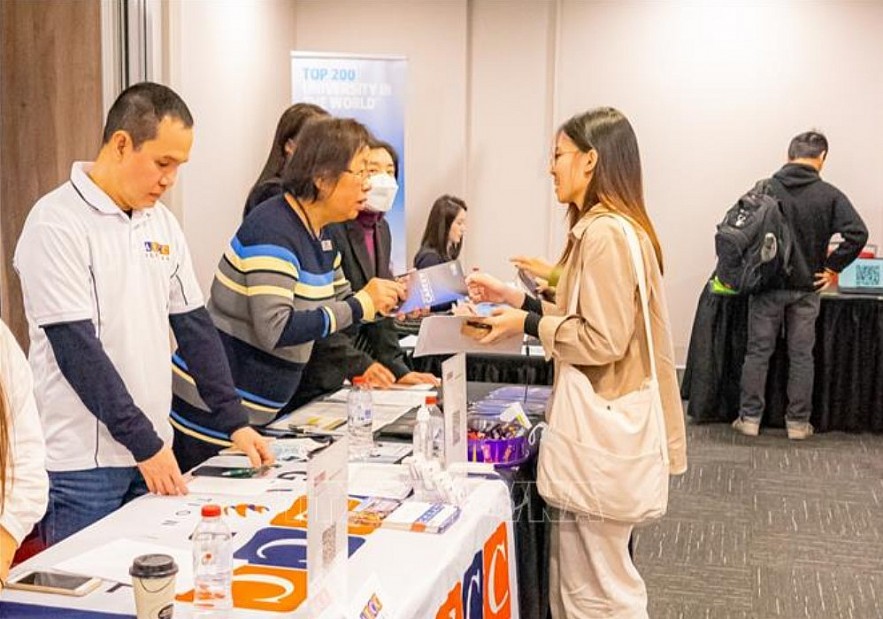 Vietnamese students meet employers at the Job Fair. Photo: VNA.
Experts of the leading fields of Australia attending the event includes Professor Nguyen Van Tuan, Australian National Health and Medical Council, who teaches at many prestigious universities; Ms. Zolboo Tsengel, a data analyst at Commonwealth Bank, which is one of the leading development banks in Australia; Ms. Annie Mai, a senior specialist of the Macquarie Group, who used to work in leading Australian businesses.
In addition, the event attracted over 400 students from universities in Australia such as Macquarie University, University of Technology Sydney, University of NSW, University of Sydney, University of Wollongong, University of Newcastle. They are mainly the final year students and recent graduates.
At the conference, the guests shared about the difficulties in the early days of starting a business and their experiences, personal views in choosing a job and a career. Professor Nguyen Van Tuan believes that the age of starting a business is important and young graduates have more advantages with longer testing times and the opportunity to learn from experience. He also emphasized that success in work comes from the recognition of the community.
Meanwhile, with the story of the difficult first days in finding a job when she first came to Australia, Ms. Zolboo Tsengel conveyed the message to the students: "Always try, work hard and success will come to you".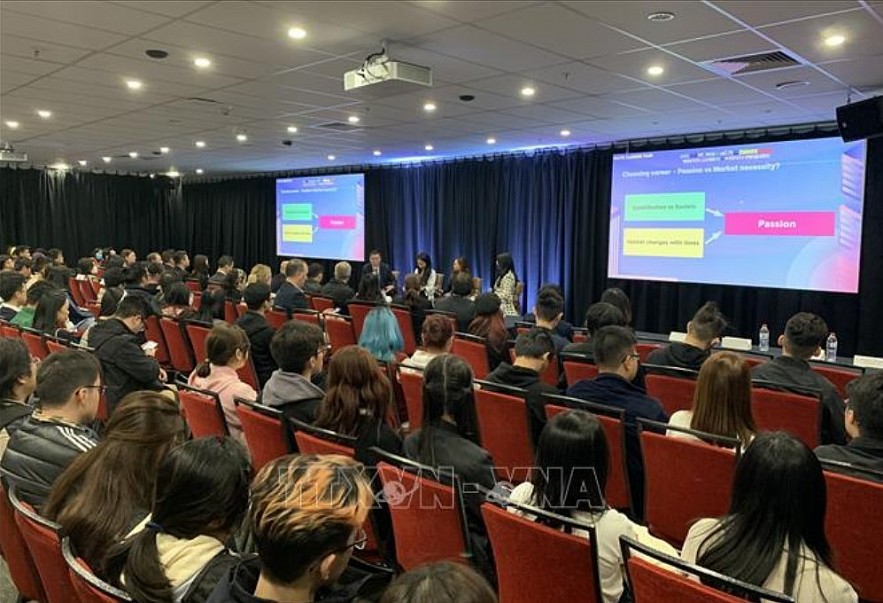 Vietnamese students in Australia at the Job Fair. Photo: VNA.
Speaker Annie Mai shared ways to impress employers based on her own experience, in which the core is confidence, especially confidence in communication. According to Ms. Annie Mai, "confident" helps us try, think and do to conquer one's dreams, however, it is also necessary to be careful to avoid being too ostentatious.
The event is an opportunity for students to have an overview of the job market in both Vietnam and Australia. It also increases their chances of getting their dream job by impressing the employers who attend the UAVS Career Fair 2022. Students enthusiastically participated in discussions and asked questions with speakers related to their experience in order to make the best impression on employers.
At the end of the event, students had face-to-face meetings with Australian businesses to learn more about the requirements of employers and express themselves. On this occasion, they connected with businesses and opened up new job opportunities for themselves.
Sharing at the conference, Nguyen Duc Minh, a student at the University of Sydney, Faculty of Economics said: "The event is an opportunity for students to meet face-to-face and exchange details related to the recruitment process as well as the necessary skills". He also revealed that he had met some potential employers and better defined his goals in the near future.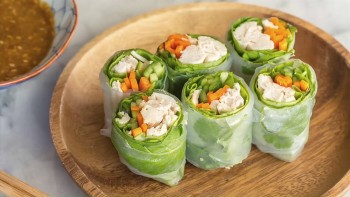 Travel
Rolls are a easy-to-make dish that is loved by many Vietnamese diners as well as Korean stars.