UK lawmakers warns Huawei about being axed for colluding with Beijing
British lawmakers is calling the government for banning Huawei from next generation mobile phone networks earlier than planned due to "clear evidence of collusion" between this giant technology company and China.
A report shows "clear evidence of collusion"
According to Associated Press, Prime Minister Boris Johnson's government in July blocked Huawei from having any role in building the country's new 5G networks, amid security concerns fueled by rising tensions between Beijing and Western powers. British wireless carriers are prohibited from buying Huawei network equipment but have until 2027 to remove Huawei gear they've already installed in the new networks.
Parliament's defense committee said in its report released Thursday on 5G security that while the 2027 deadline was sensible to avoid signal blackouts, delays and extra costs, it warned that the government might have to act faster.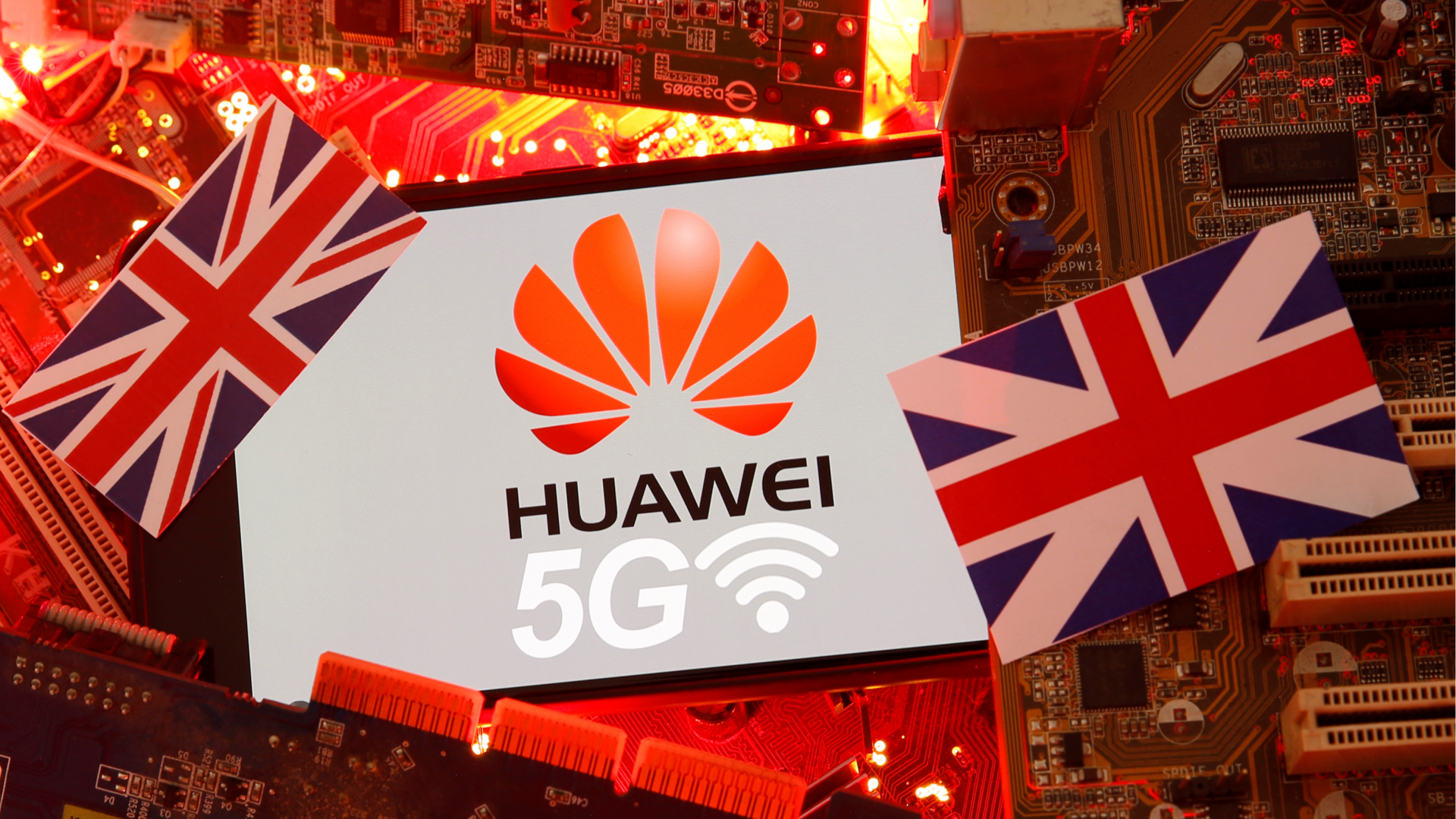 The Chinese telecom giant says the facility will employee around 400 people. Photo: Reuters
"Should pressure from allies for a speedier removal continue or should China's threats and global position change so significantly to warrant it, the Government should consider whether a removal by 2025 is feasible and economically viable," the report said. "Clearly these restrictions will delay the 5G rollout and economically damage the U.K. and mobile network operators."
The report also accused Huawei of colluding with China's "Communist Party apparatus" though it didn't go into details, Star Tribune reported.
Concerns about banning a high-risk vendor as Huawei
In concluding that "concern about Huawei is therefore based on clear evidence of collusion between the company and the Chinese Communist Party apparatus," lawmakers pointed to a number of points made by those who testified.
The U.K.'s National Cyber Security Center said earlier this year that Huawei is a high-risk vendor because it's a Chinese company that could - under China's National Intelligence Law of 2017 - "be ordered to act in a way that is harmful to the UK."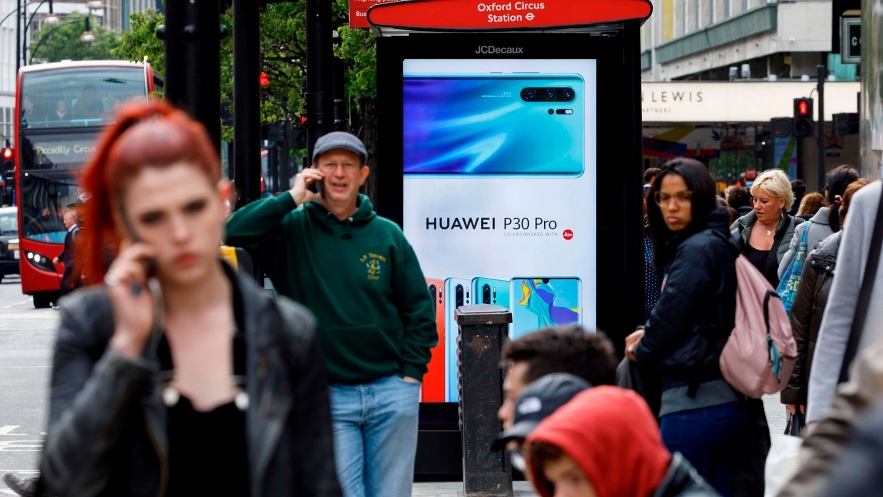 Pedestrians use their mobile phones near a Huawei advert at a bus stop in central London last year. Photo: AFP.
Under this law, Chinese firms appear compelled to "cooperate with the state intelligence work." That could mean handing over data to Beijing. Huawei had denied that it would ever do this.
During the inquiry, Andre Pienaar, founder of venture capital firm C5 Capital, said the Chinese government has helped finance Huawei.
In an article in December, the Wall Street Journal detailed how Huawei has received around $75 billion from loans, credit lines and other incentives.
"It is clear that Huawei is strongly linked to the Chinese state and the Chinese Communist Party, despite its statements to the contrary," the U.K. Parliament's defense committee said.
But lawmakers cautioned the West not to "succumb to ill-informed anti-China hysteria" and urged the U.K. and its allies to recognize "the mutual benefits of Chinese involvement in our economy."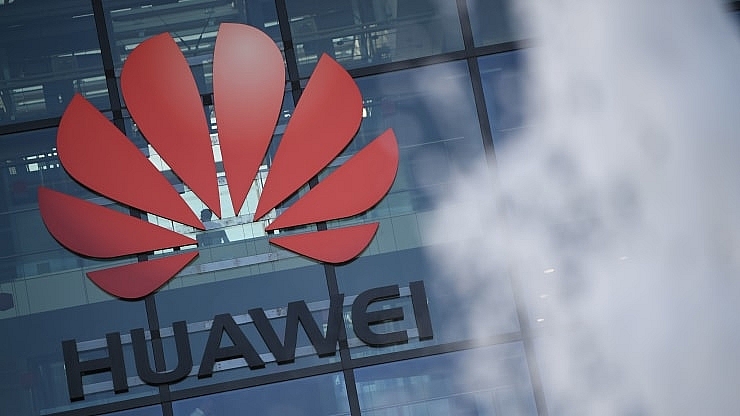 The logo of Chinese company Huawei at their main U.K. offices in Reading, west of London, on January 28, 2020. Daniel Leal-Olivas | AFP via Getty Images
"The UK, and allies, should ensure that decisions taken around the involvement of Chinese companies are taken in an evidence-based manner, and only when risk is demonstrable should decisions around removal be made."
Huawei hit back at the report
The company denied the accusations, which were based on expert testimony about its ownership, state subsidies and China's national intelligence law compelling companies to help with spying, The Economic Times revealed.
"This report lacks credibility, as it is built on opinion rather than fact. We're sure people will see through these groundless accusations of collusion and remember instead what Huawei has delivered for Britain over the past 20 years," a spokesperson told CNBC.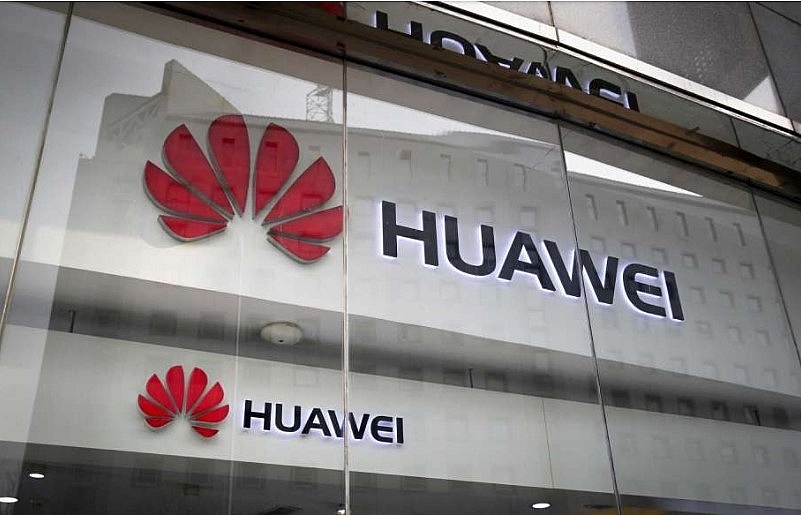 Photo: Andy Wong, AP
According to AP, the company noted that Huawei played a key role in building previous generations of British mobile networks and it should continue to be part of 5G's rollout. "Restricting Huawei will put Britain in the slow lane, deepen the digital divide and likely push up bills."