Unique Bamboo Waterwheels in Lai Chau
The giant bamboo waterwheels, with slow rotation, have long been associated with cool streams and ripe rice fields in mountainous provinces, including Lai Chau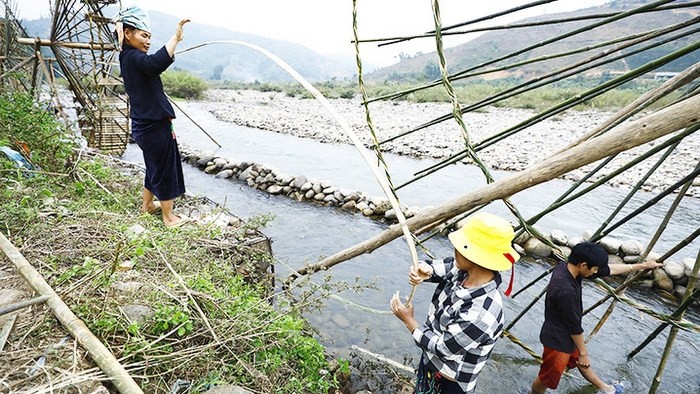 In early December, local people construct new waterwheels. Photo: NDO
This is also a special tool to effectively support the locals in Na Khuong village, Ban Bo commune, Tam Duong district, Lai Chau province, to extract water for irrigation. The pristine beauty of the waterwheels has become a unique highlight of the north-western mountainous localities. The field in Na Khuong village, Ban Bo commune, is located higher than the Nam Mu stream, so Thai ethnic people have made 35 waterwheels to obtain water from the lower rivers or streams, NDO reported.
The waterwheels rotate like giant wheels, emitting the sound of a flute. Visitors will also be impressed with the beautiful natural landscape and fresh air, as well as friendly and hospitable locals.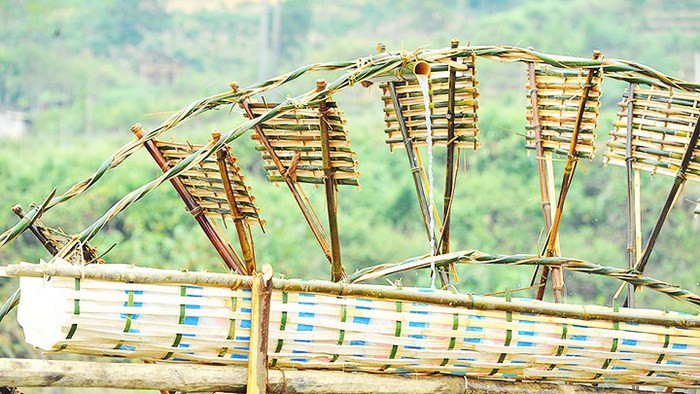 The waterwheels carry water to dry fields. Photo: NDO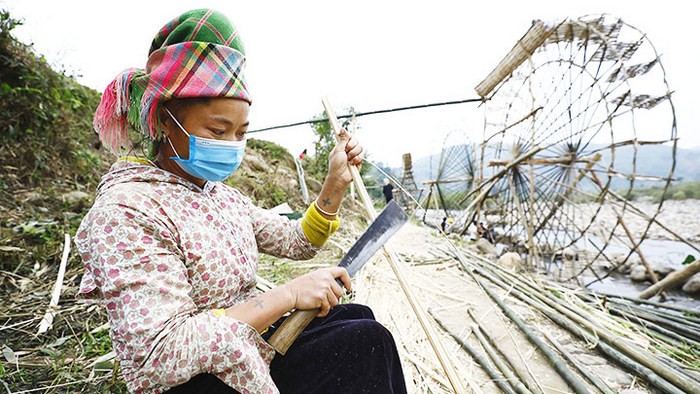 The bamboo materials are handmade. Photo: NDO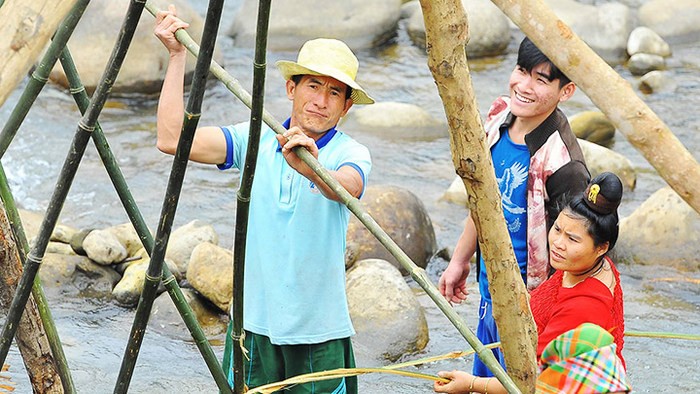 The way of making waterwheels has been passed down for many generations. Photo: NDO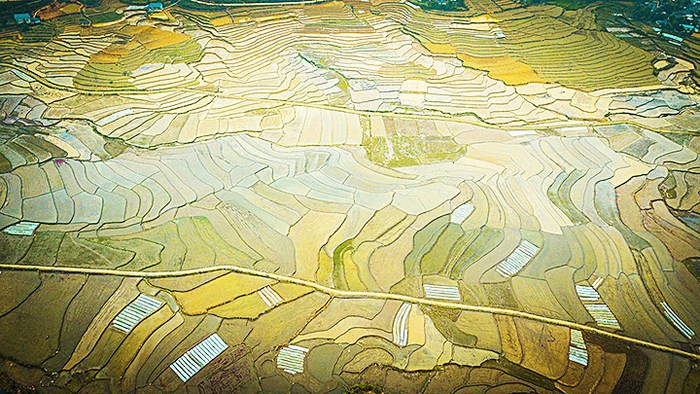 The field in Na Khuong village, Ban Bo commune, created a beautiful and poetic image for visitors to admire. Photo: NDO
Where to find waterwheels in Vietnam
Most water wheels are found in hilly and mountain areas where water needs to be elevated from rocky streams. There are water wheels in the south and central of Vietnam but the biggest and most impressive wheels are in the north, according to Viet Tracks.
Some areas of water wheels have now become tourist attractions where local Vietnamese like to take photographs, swim, and have lunch. Along with Moc Chau, other notable areas of water wheels are Muong Lo in Yen Bai, Muong Thanh in Dien Bien, Chiem Hoa in Tuyen Quang, and closer to Hanoi – in Hoa Binh and along the Nam Ma River in Thanh Hoa.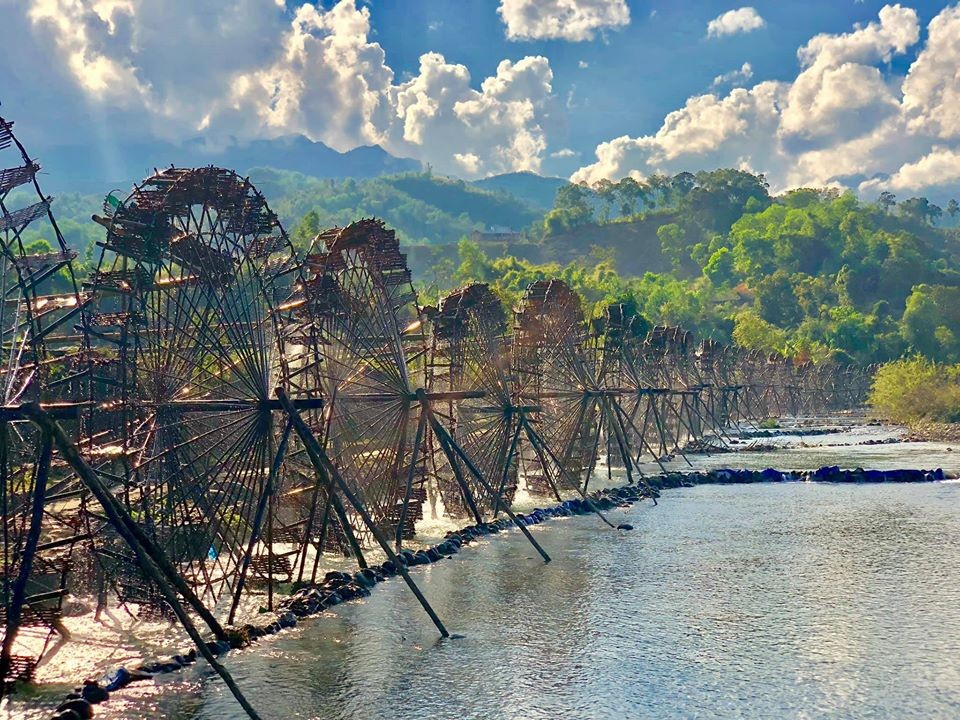 Photo: BDS.net
The construction of waterwheels
Water wheels are constructed by the Thai, Muong, Nung, and Tay minorities. Traditionally they are built before a new crop of rice is planted to reduce the labour of carrying water.
Water wheels are made of bamboo and wood. Two concentric circles of bamboo are joined with horizontal sections of bamboo that act as wiper blades; sometimes woven bamboo panels are used. To pick up and release the water short lengths of bamboo with a node at one end are attached to the wiper blades at a 45-degree angle.
The water dispenses into a trough at the top of the wheel which is more often than not a hollowed-out log. The log has a hole drilled in its side for the water to enter the aqueducts. The axel is commonly a strong, straight log to which the bamboo spokes are attached.
Usually large logs hold each end of the axle up although sometimes bamboo posts are used. Once put in place, a completed water will is held securely with baskets of rocks at its base. A diverting channel is sometimes dug to direct flow under the wheel for the wheel to be turned by river flow more effectively.
These ingenious contraptions can vary in size with diameters ranging from a modest 3 to a whopping 8 metres. During some of Vietnam's drenching wet seasons, the water wheels are washed away and need to be constructed again.