Unique open-air 'coral forest' on the Middle coast of Vietnam
When the tides recede, revealing colorful "coral forests", a unique picture in the scenic Ganh Yen (Quang Ngai) is created, fascinating the travelers.   
About 35 km to the north of Quang Ngai city, Ganh Yen landscape on the fishing village of Thanh Thuy, Binh Hai commune, Binh Son district (Quang Ngai) possesses natural and spectacular beauty.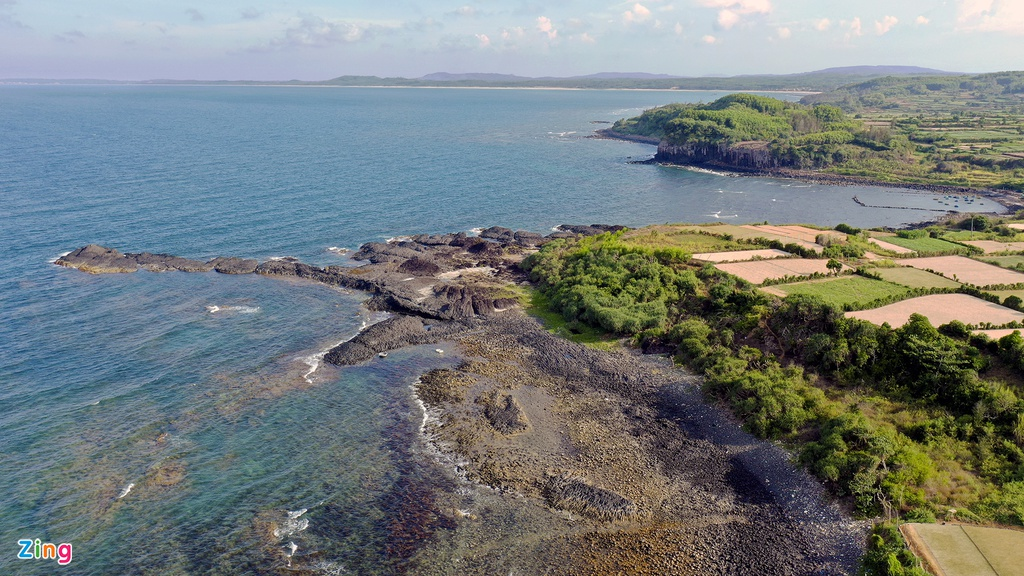 Ganh Yen from above. Photo: Zing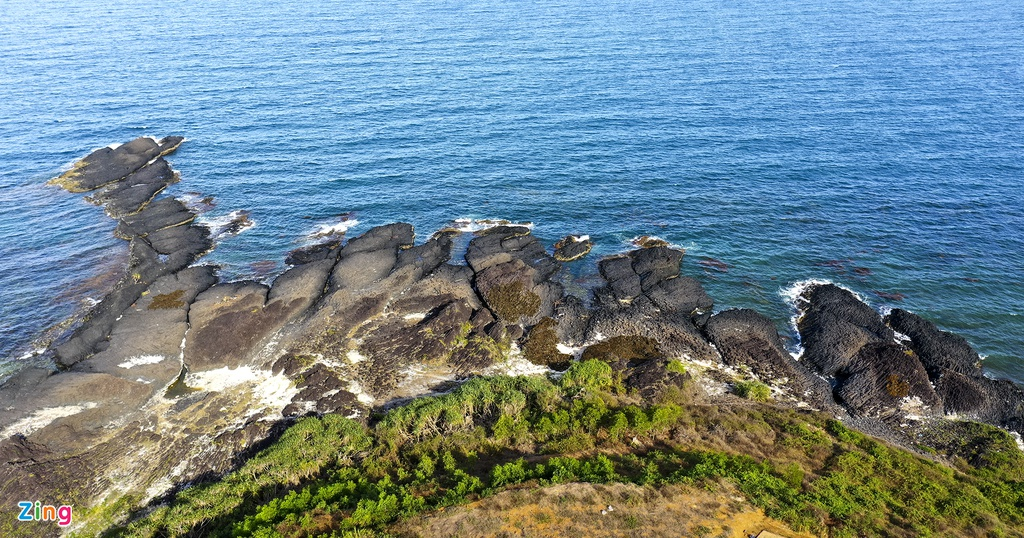 Volcanic traces of Ganh Yen. Photo: Zinh
Volcanic sediments winding around the shore create various interesting shapes. After a long period of research, experts said volcanic activity in Ganh Yen occurred about 5-6 million years ago, later than the island district of Ly Son (Quang Ngai).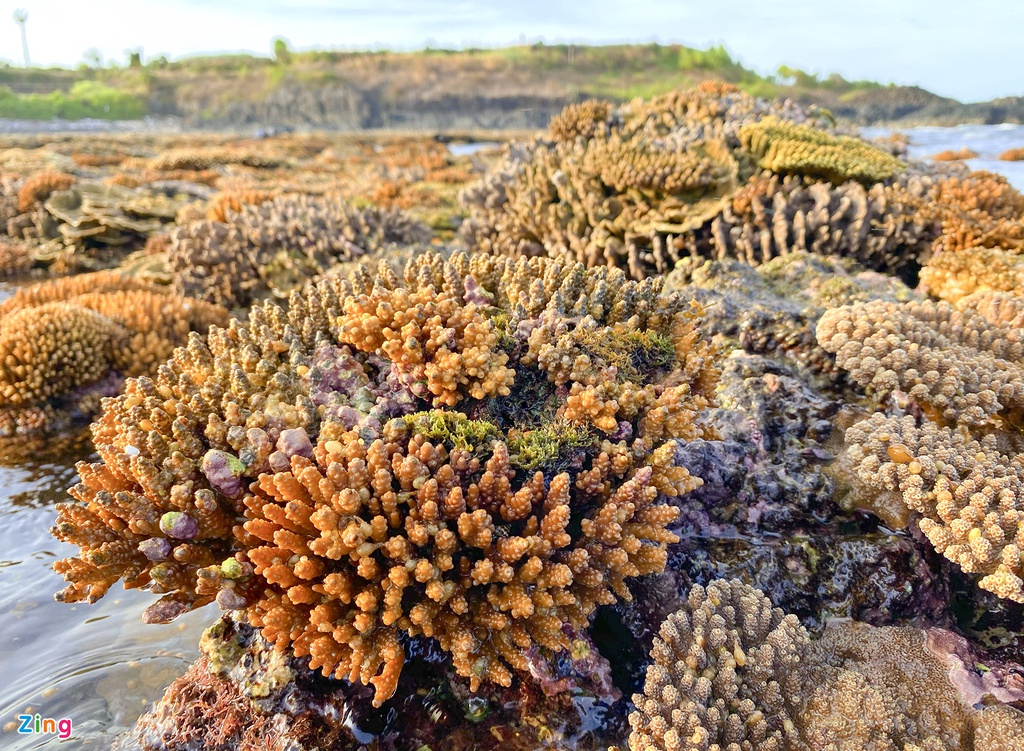 The coral "flowers" in Ganh Yen. Photo: Zing
When the tide recedes, the coral is revealed like a field of blooming flowers. "The coral reef hiding under the tides, appears on the shore in the afternoon of the first days of the month or the full moon from April to July of the lunar calendar," said Ngo Van Thinh, Chairman of People's Committee of Binh Hai Commune (Binh Son district), said.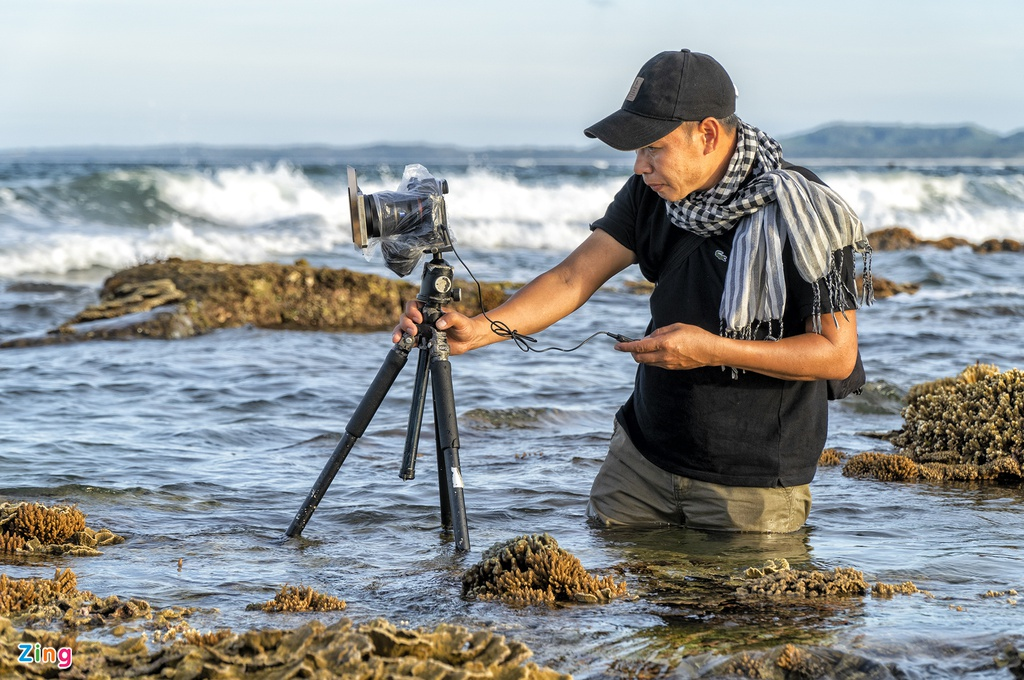 The coral reefs revealed. Photo: Zing
This amazing natural phenomenon attracts photographers from all over the country to record amidst the dry season. "Having taken photos in many seas and islands of Vietnam, I have never seen such colorful and attractive corals as in the landscape of Ganh Yen, Quang Ngai Province. I hope the authorities and tourists may join hands to keep preserve this extremely valuable coral beach, "said Tran Cong, a photography artist from Hoi An (Quang Nam).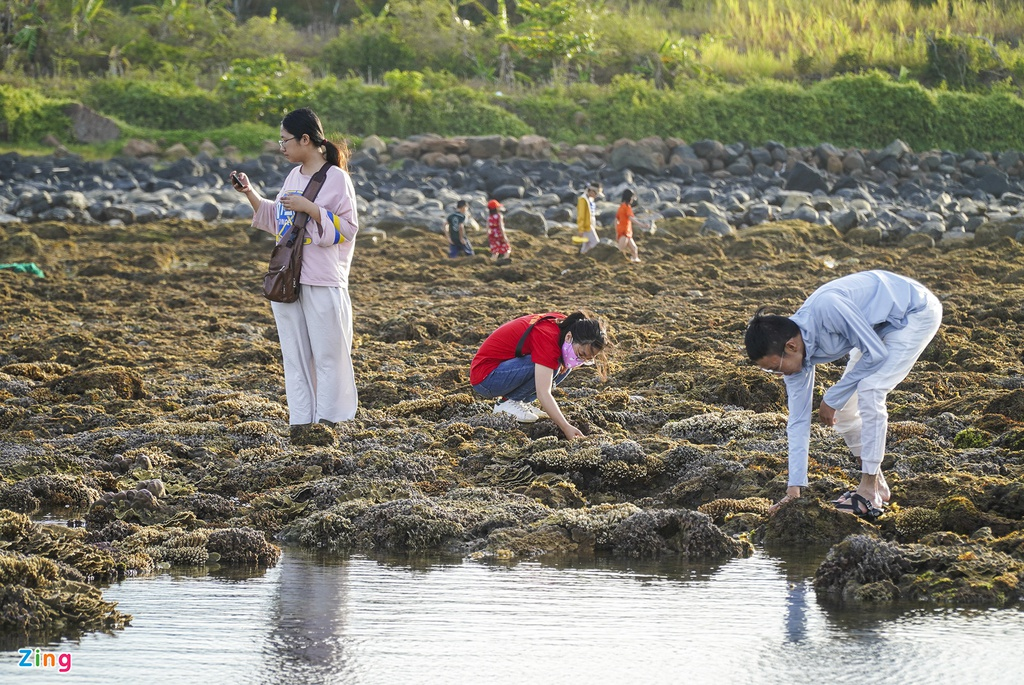 Tourists visiting the coral reefs. Photo: Zing
To protect the coral reefs, Binh Son district has assigned a guide, advising visitors when visiting Ganh Yen not to step on the reefs. This locality is also calling for and encouraging investors concerning tourism development projects here; at the same time orienting the locals to develop community-based tourism as homestays.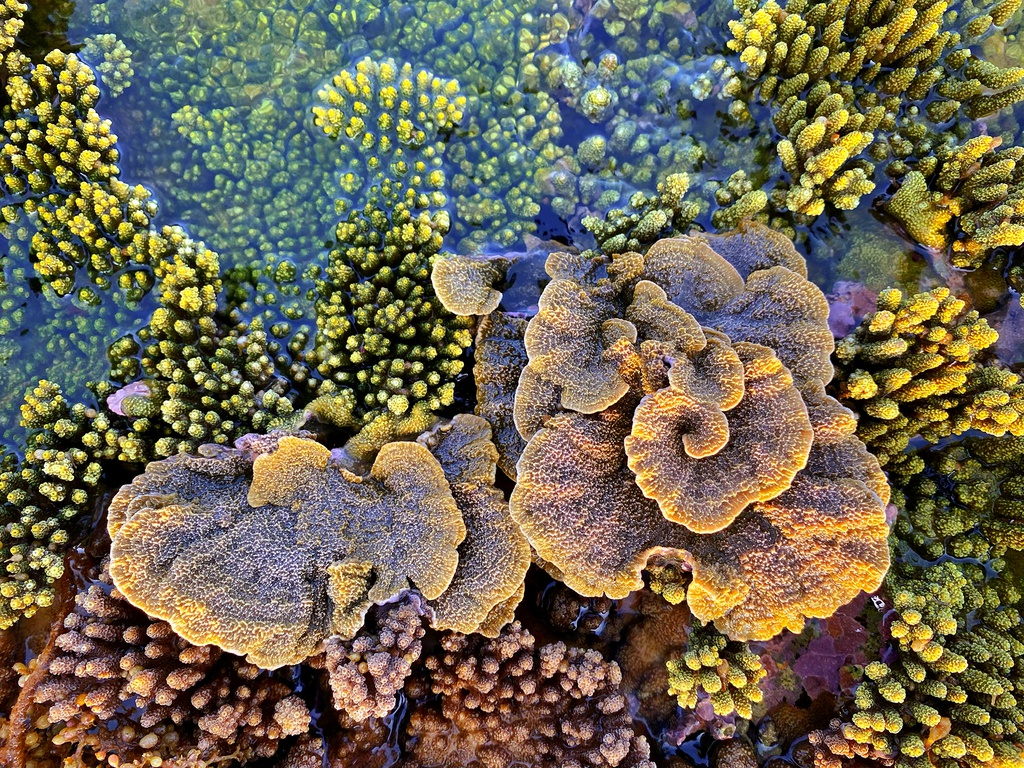 Coral flowers. Photo: Zing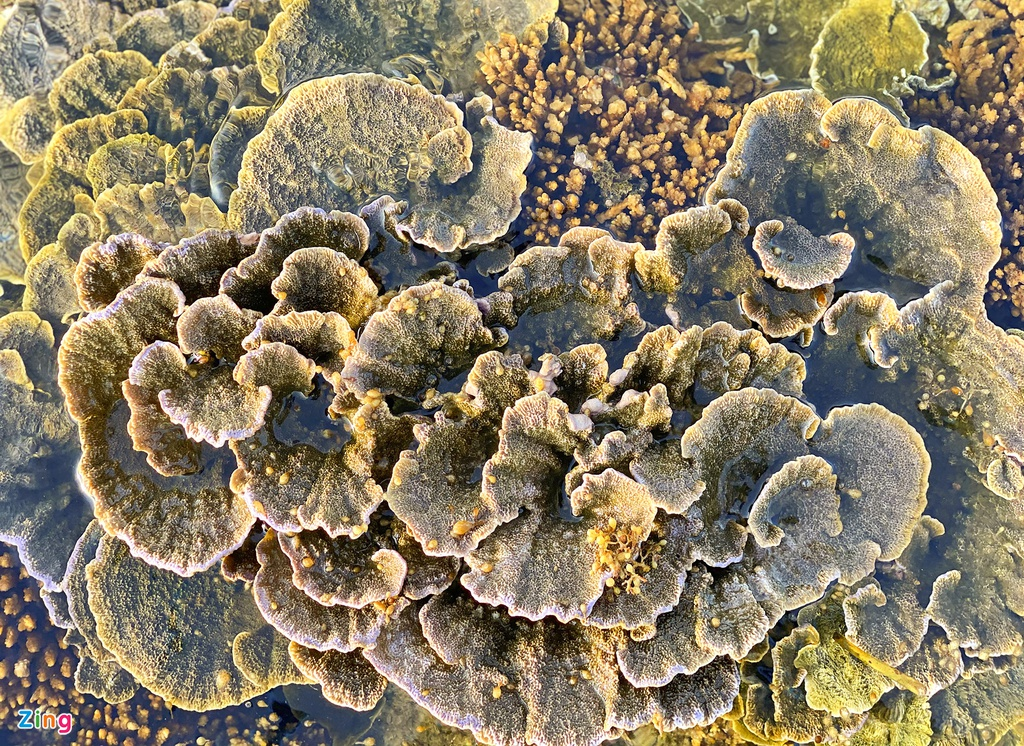 Coral cluster having a diameter of over 1m in Ganh Yen. Photo: Zing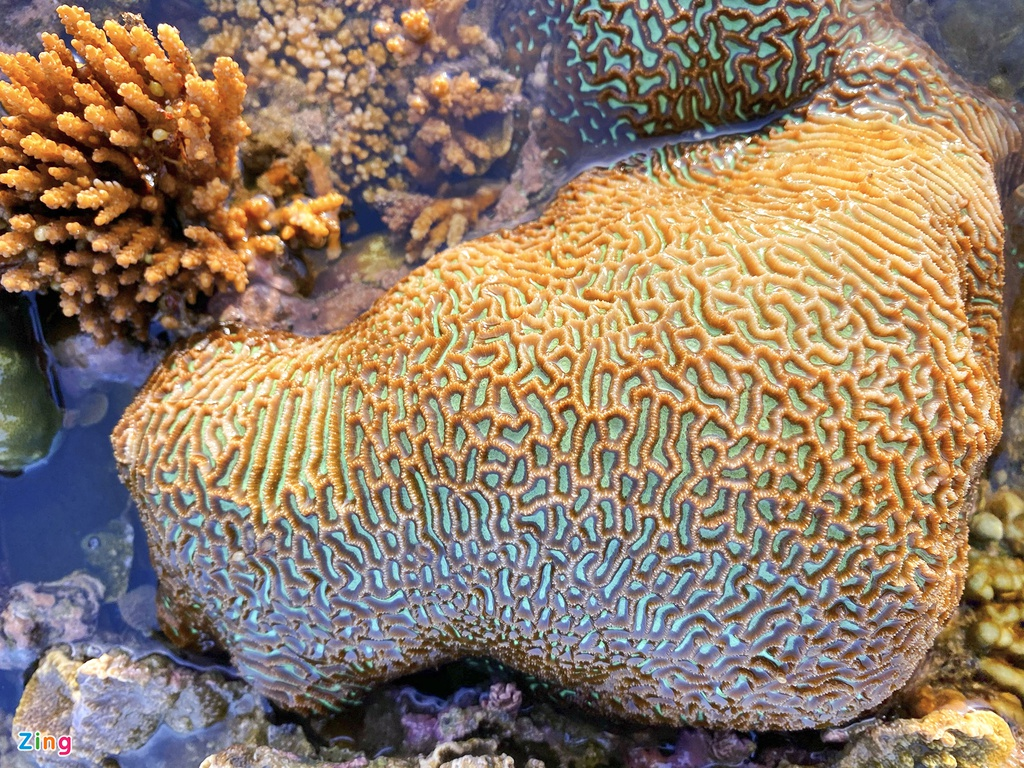 Zoom in a coral. Photo: Zing
Corals have a unique chain link based on the volcanic sedimentary rock. Currently, scientists have sent a stone sample here to the Netherlands for analysis. It is to document the landscape with the geological heritage of Ly Son and Binh Chau before submitting to the National Heritage Committee for recognition and to the Council of World Heritage Site for UNESCO to recognize the Natural Heritage population here as a global geological park.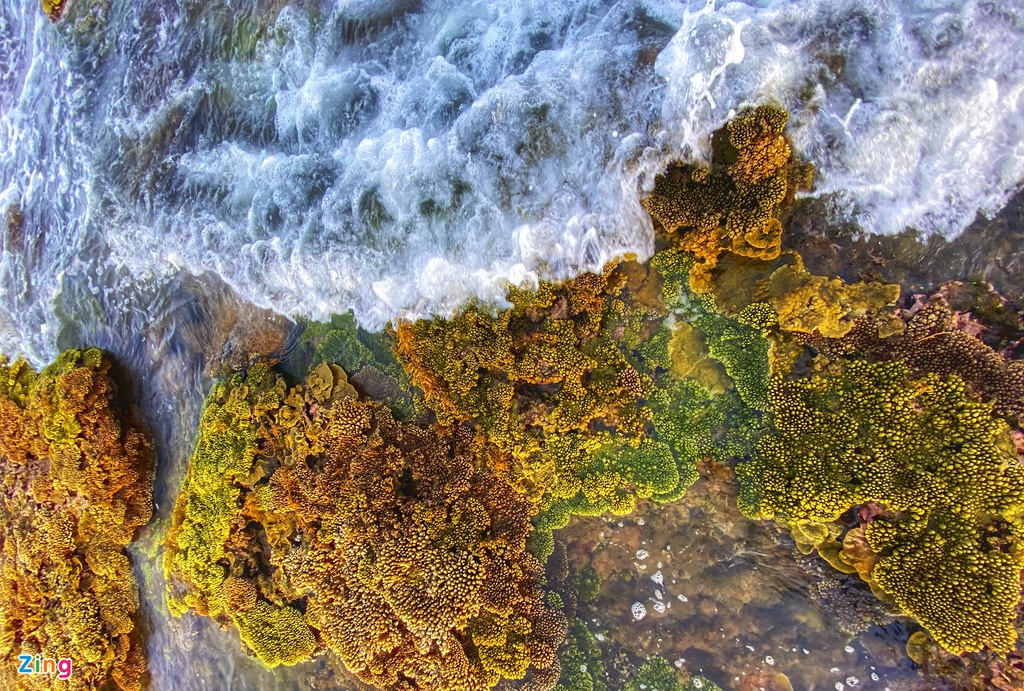 Coral reefs from above. Photo: Zing
Associate professor, Dr. Tran Tan Van, Director of the Institute of Geosciences and Mineral Resources, said that Ganh Yen and the "coral forest" developed with such density proves the water environment and ecosystem. The sea in this area is quite good.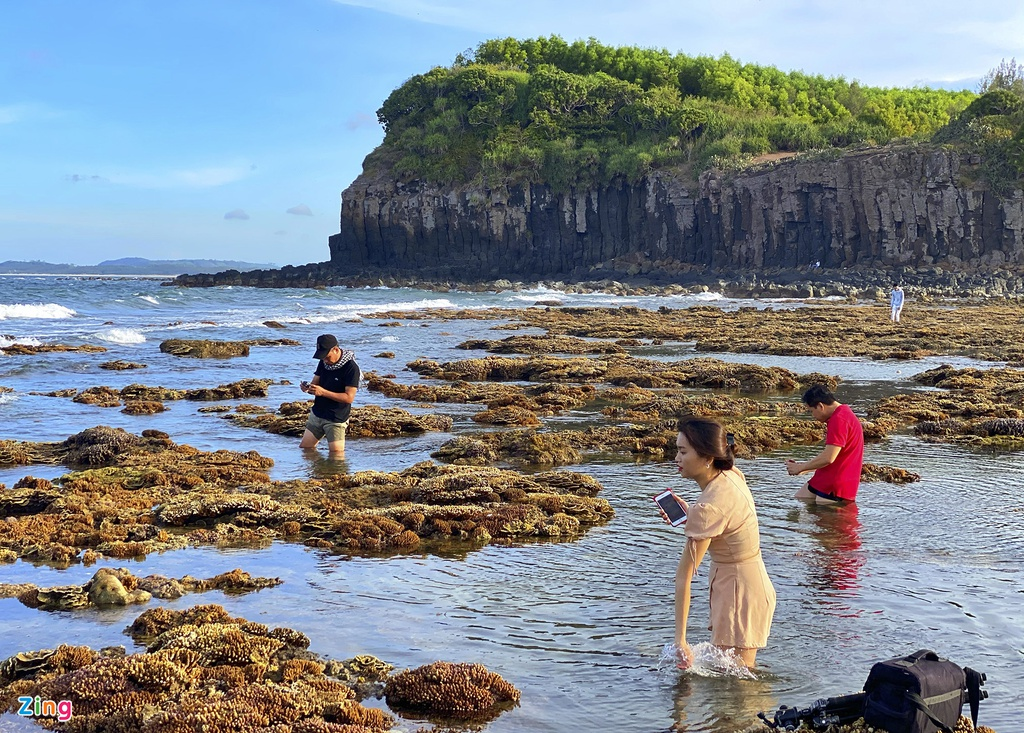 Tourists should not be allowed to trample on corals.
"Quang Ngai should restrict tourists from visiting in order to avoid trampling on corals. The locality can offer watchers or allow tourists to watch from boats, restricting from getting closer, "suggested Van.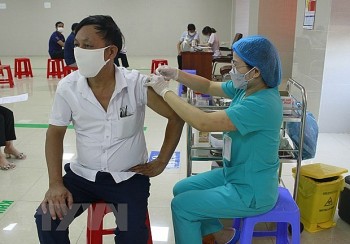 National
Vietnam News Today (Jun 28): Vietnam reports 637 new Covid-19 cases on June 27; Covid-19 not considered an endemic disease; Vietnamese goods and foods promoted in the UK; Vietnam hopes to boost rice exports as global prices escalating.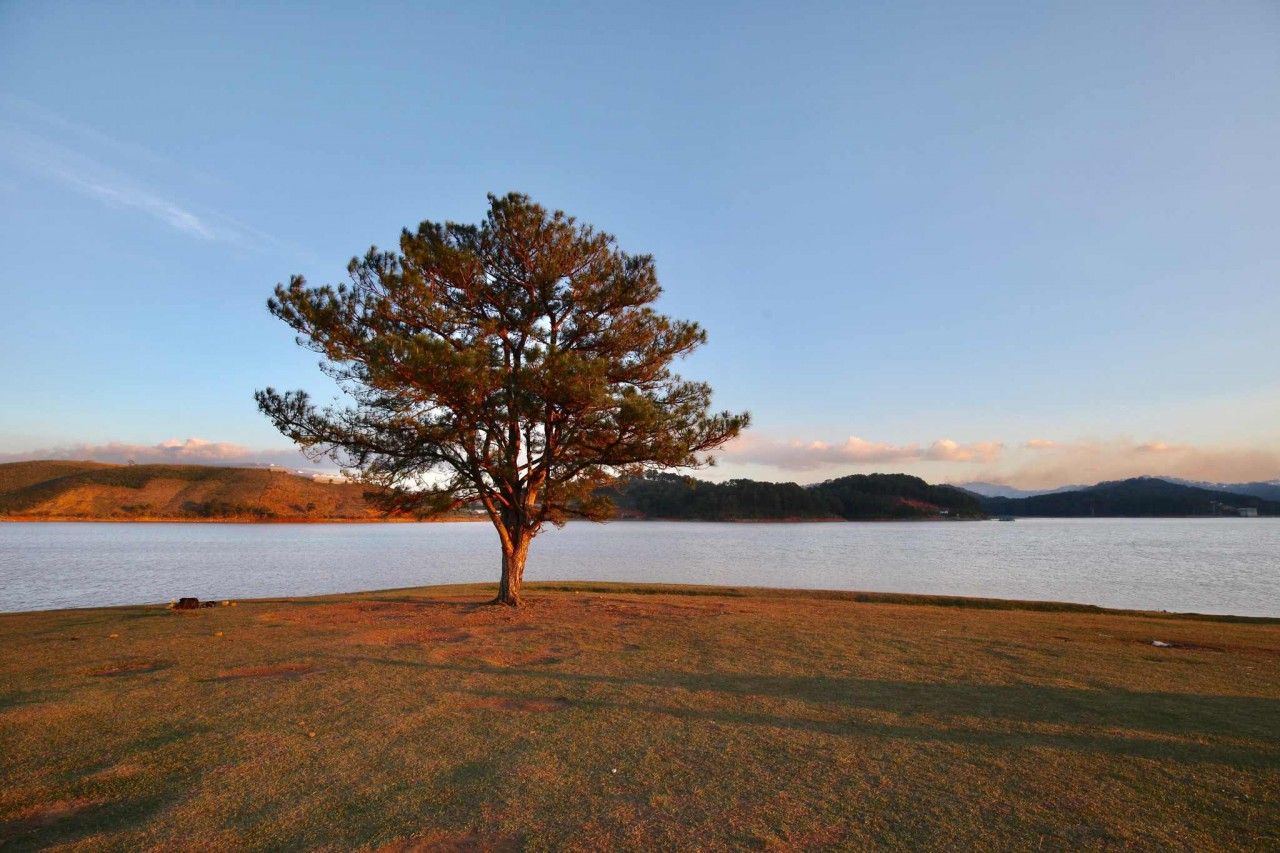 Travel
These trees stand all by themselves, which might look normal on the outside, but they are also the materials to create the most poetic and beautiful photographs. Young people call them "lonely trees", and these unique "check-in" places soon go viral on social media.
June 26, 2022 | 05:47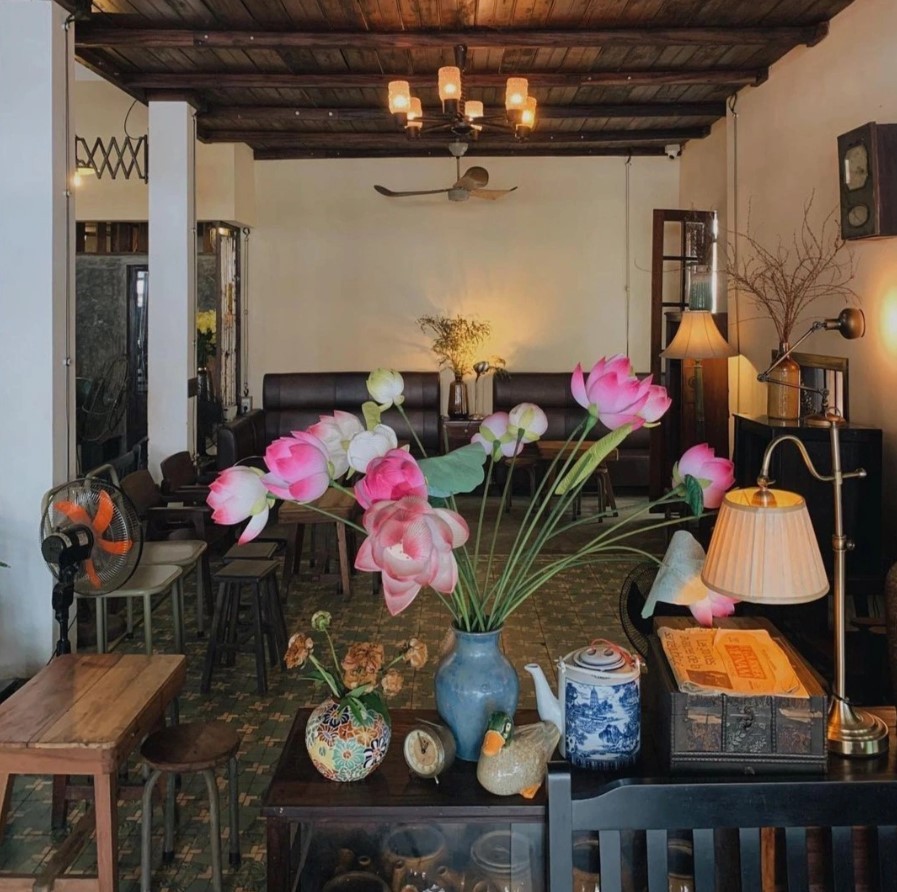 Travel
These 5 following coffee shops will make your perfect Hue travel itinerary.
June 25, 2022 | 05:36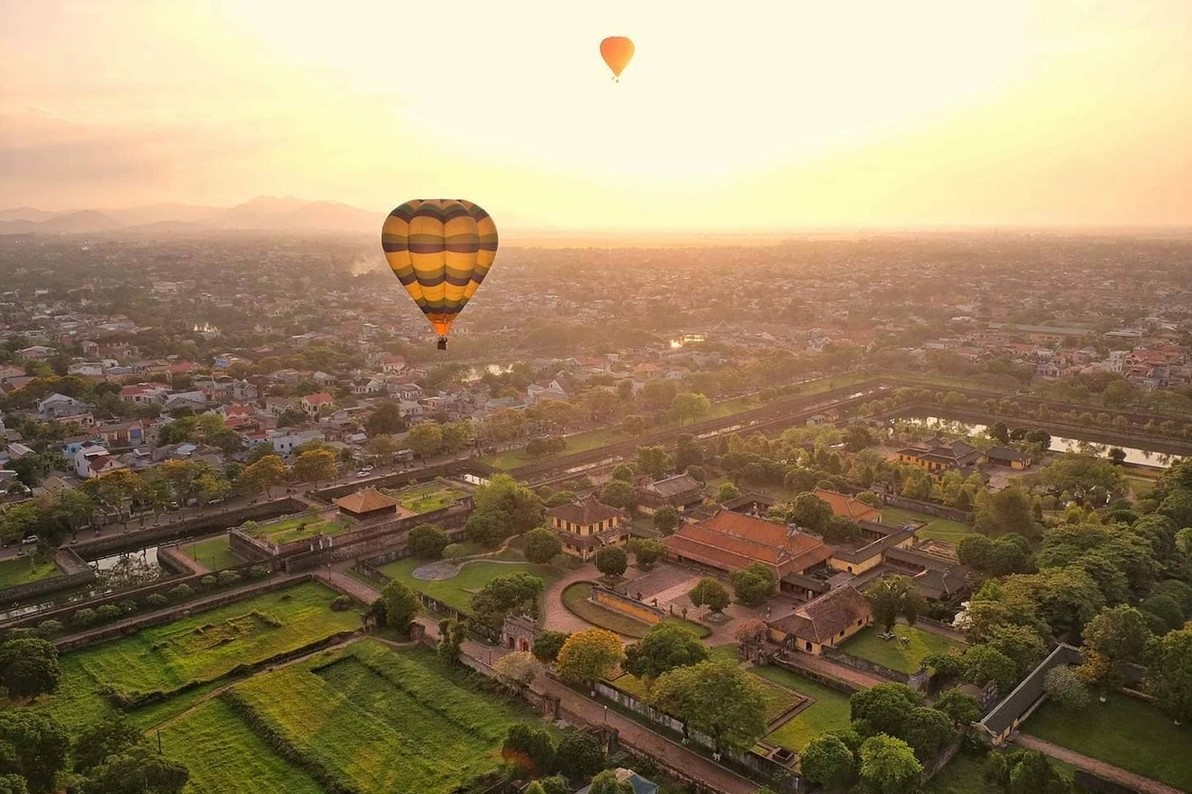 Travel
After 2 years of Covid-19 pandemic's outbreak, Hue Festival becomes one of the best places to visit with interesting activities, including the hot air balloon festival.
June 23, 2022 | 18:04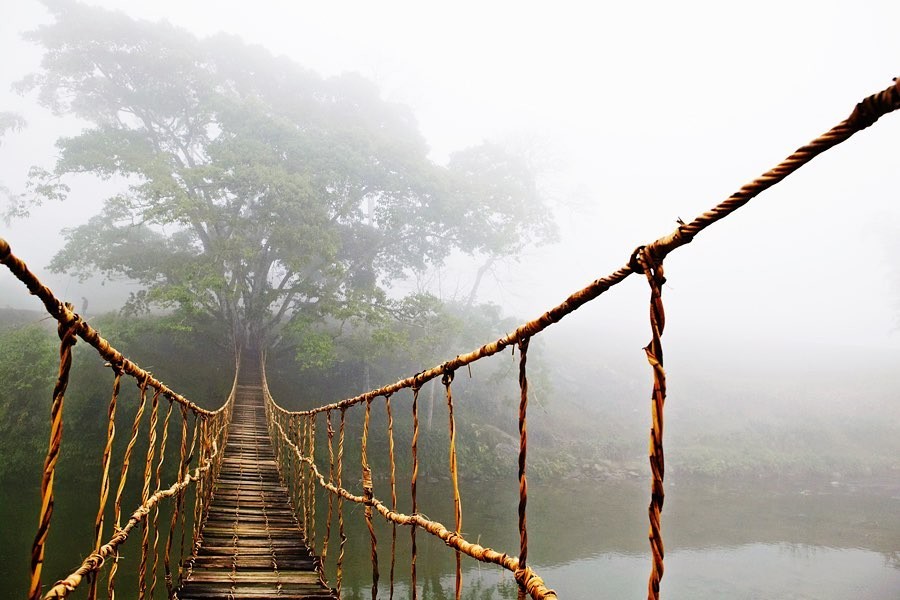 Travel
Are you looking for new experiences this summer? Let's take a look at 4 beautiful suspension bridges in Vietnam.
June 23, 2022 | 07:30