Unique red basaltic soil in southern Vietnam
Touted the one-and-only red basaltic house in Vietnam, the construction in Da Lat has a Vietnamese map on its roof while all the interior is made of red basaltic soil.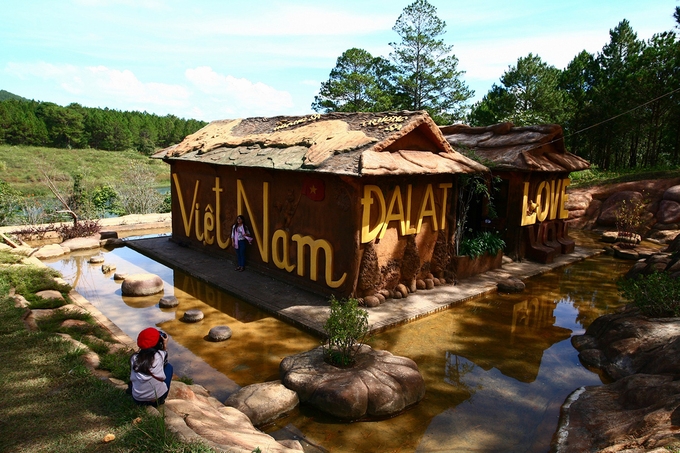 (Photo: VNE)
The house with special architecture is located inside the Da Lat star tourist area, near the scenic Tuyen Lam lake, about 10 km south of the center of Dalat city.

(Photo: VNE)
The house's roof features a map of the S-shaped Vietnam, with Hoang Sa and Truong Sa islands clearly sculptured on.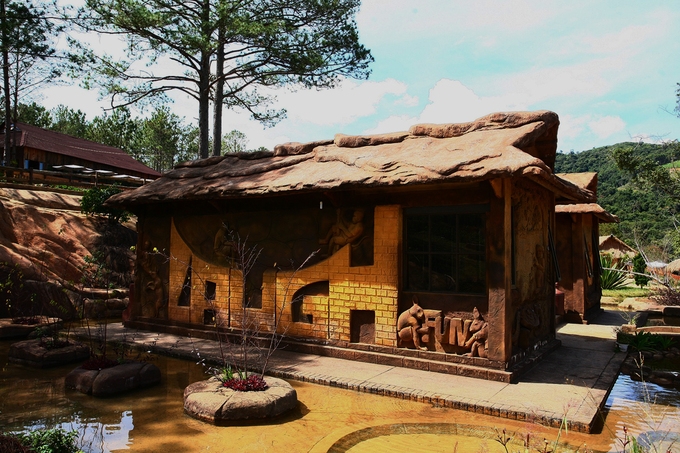 (Photo: VNE)
The house is the "artwork" of artist Trinh Ba Dung, owner of the Da Lat Star complex. What makes it stand out is the fact it was 100 percent made from red basaltic soil, the typical soil of the Central Highlands. The soil after combined with other materials, has great bearing capacity, durability and can withstand natural effects like nature, rain. Above all, the new soil still retains the specific color of red basaltic soil.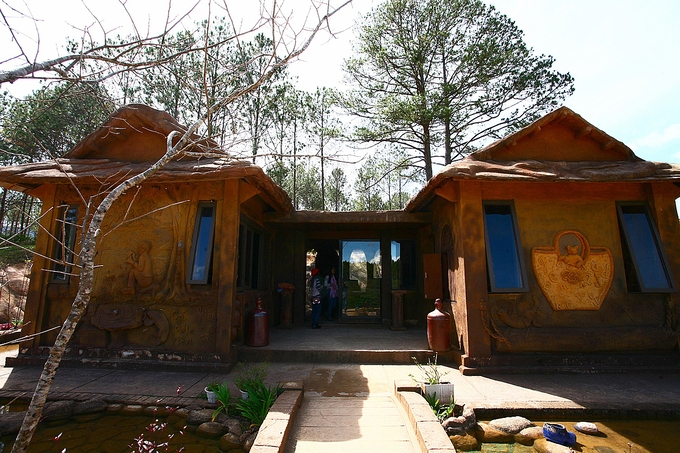 (Photo: VNE)
The house has U-shaped architecture.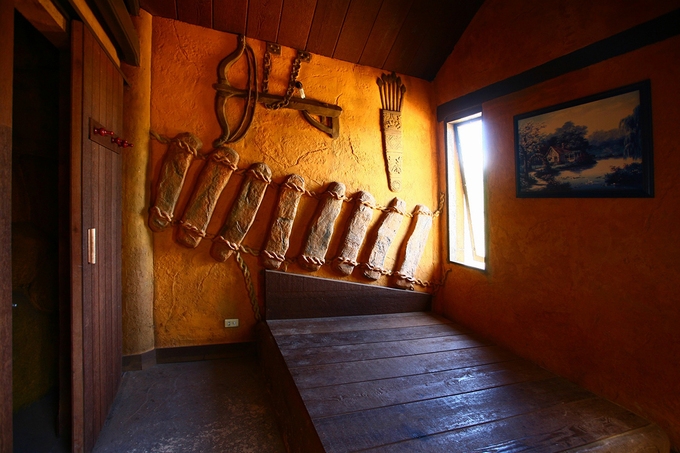 (Photo: VNE)
Bedroom is located on the left side of the house. A small window brings lights and air into the room. Cultural patterns of the Central Highlands area are glued on the wall.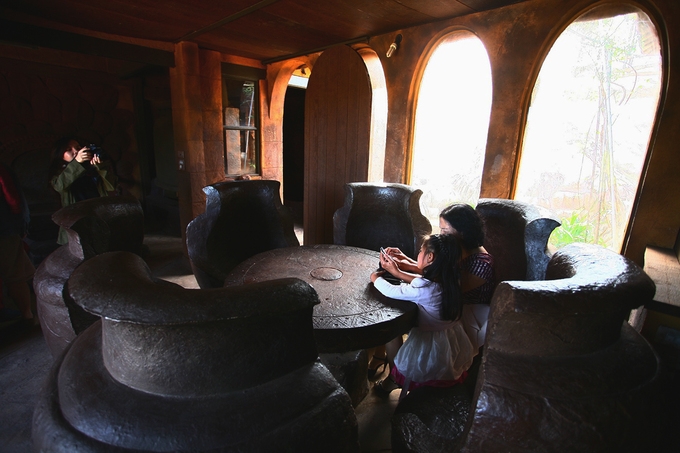 (Photo: VNE)
Dining room is in the middle of the house. This is also the mutual living space for the family, with a set of earthware tables and chairs.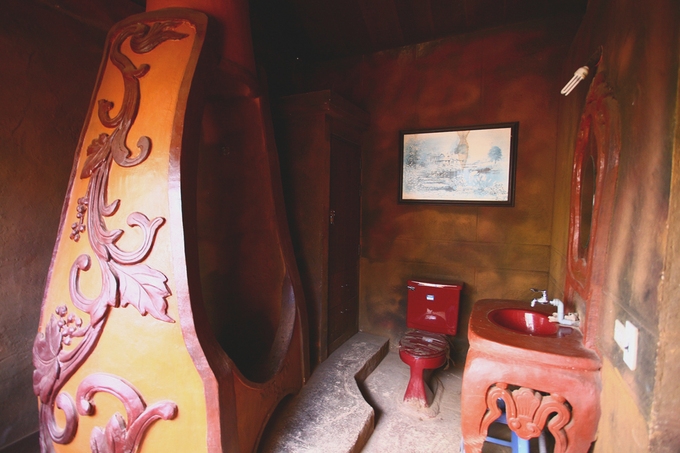 (Photo: VNE)
The toilet is equipped with modern sanitary facilities.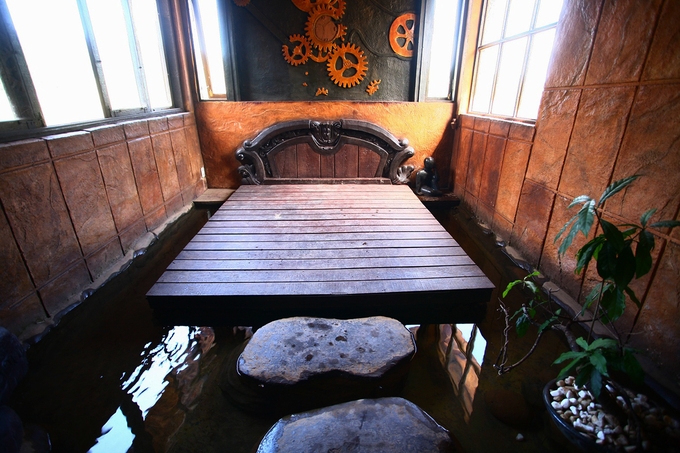 (Photo: VNE)
Another bed room. The special thing is, the bed is placed above a pool of water.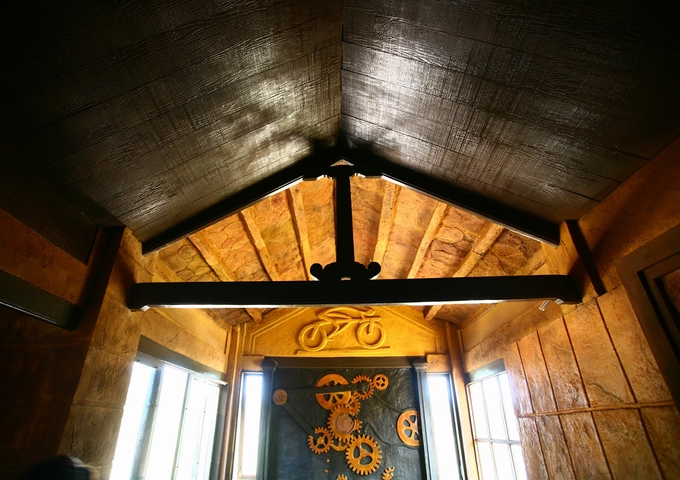 (Photo: VNE)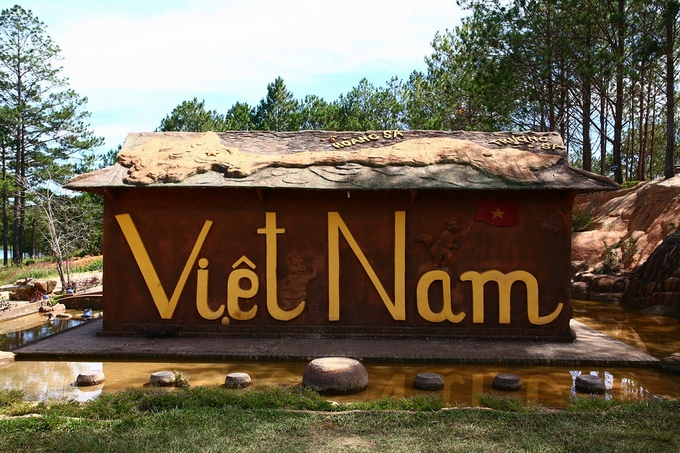 (Photo: VNE)
The name of Vietnam is highlighted on one side of the house.
The house was recorded by the Center of the Vietnam Book of Records as "the red basaltic house with the most unique style", and "the first and largest red basaltic house with Vietnam map on roof".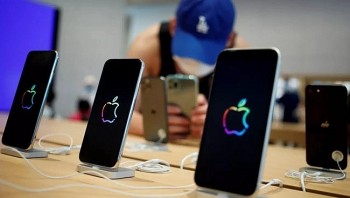 World
India exported iPhones worth $1 billion from May to September 2022, according to a Bloomberg report, but a closer look at the data shows the country is a long way from rivalling China's iPhone manufacturing chops