US Ambassador to Vietnam's message of his response on the "George Floyd" pain
The death of African-American George Floyd, a resident of Minneapolis, on May 25 sparked unrest across the US and triggered widespread protests across the country amid the coronavirus pandemic. The US Ambassador to Vietnam Daniel J. Kritenbrink has shared a message on that US's pain on facebook.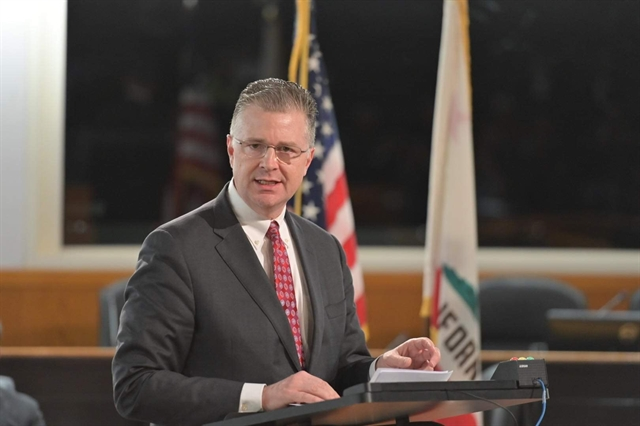 US Ambassador to Vietnam Daniel Kritenbrink. — Photo courtesy of the U.S. Embassy in Vietnam
Ambassador Daniel J. Kritenbrink was confirmed by the U.S. Senate to be the next U.S. Ambassador to Vietnam on October 26, 2017, and presented his credentials to Vietnamese President Tran Dai Quang on November 6, 2017. In the fight against Covid-19 of Vietnam, the Ambassador always expressed the support to Vietnam and standing together with Vietnam's fights. He has said recently that ""I want to commend the government of Vietnam which has done an outstanding job in its response to Covid-19 and continues to be proactive, cooperative, and transparent". "I simply say thank you to all of the people in Vietnam working on the front lines of this fight. Your work is saving lives."
Unfortunately, when the US has been struggling to contain the increasing dead tolls due to coronavirus everyday, the unexpected death of its citizen named George Floys causes an 'absolute chaos' in Minneapolis and the country as protests grow across the U.S. And hereinafter, Ambassador share his message on that "heartbreaking and painful time for America" with a belief that "the United States would continue to stand for human rights, justice, and freedom".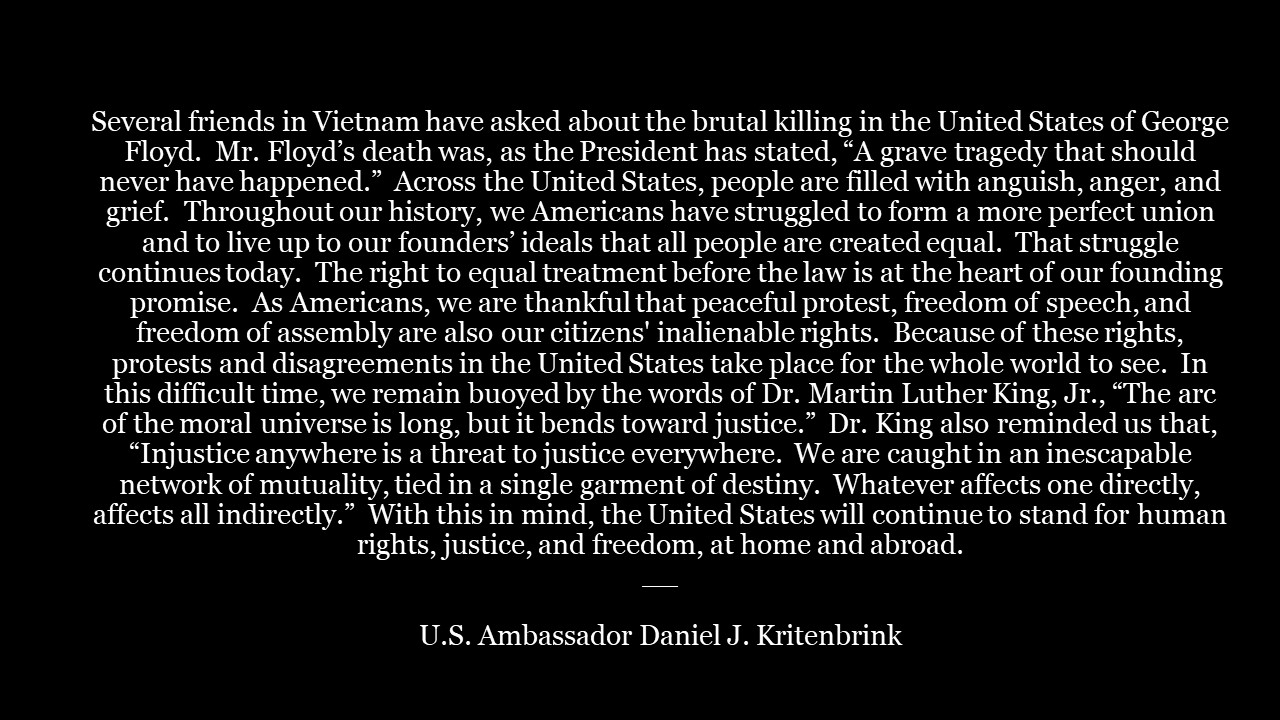 The Ambassador's message on the US Embassy in Hanoi's facebook.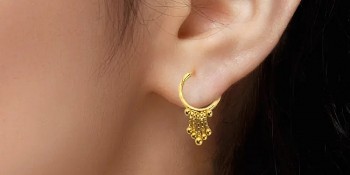 World
A driver in Pahalgam area of South Kashmir's Anantnag on Tuesday returned gold worth Rs 10 lakh to a Hyderabad tourist.