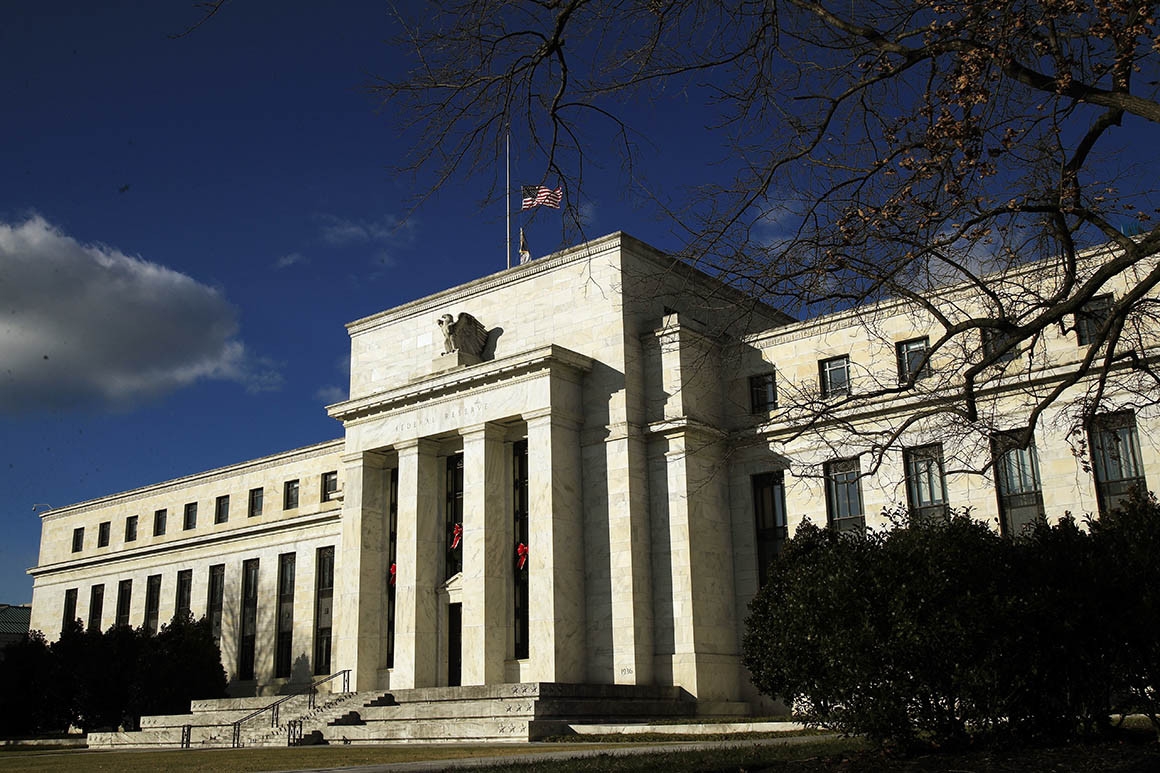 The Federal Reserve building (Photo: AP)
Federal Reserve officials worried about the "substantial likelihood" that there could be more outbreaks of the coronavirus, which could lead to a long and severe recession, according to the minutes from their policy meeting in April.
The document underscores that Fed officials are highly unsure about how the U.S. economy will fare, citing an "extraordinary amount of uncertainty and considerable risks" over the next year or two. They pointed to "several alternative scenarios … that all seemed about equally likely."
If there are additional outbreaks, that "could lead to a protracted period of severely reduced economic activity," according to the minutes.
Fed officials also said actions by Congress, the administration and the central bank itself would "be important in shaping the timing and speed of the U.S. economy's return to more normal conditions."
Central bank policymakers also fretted about the possibility that long periods of economic pain could put a strain on the financial system, which has so far fared reasonably well, though with extensive assistance from the Fed.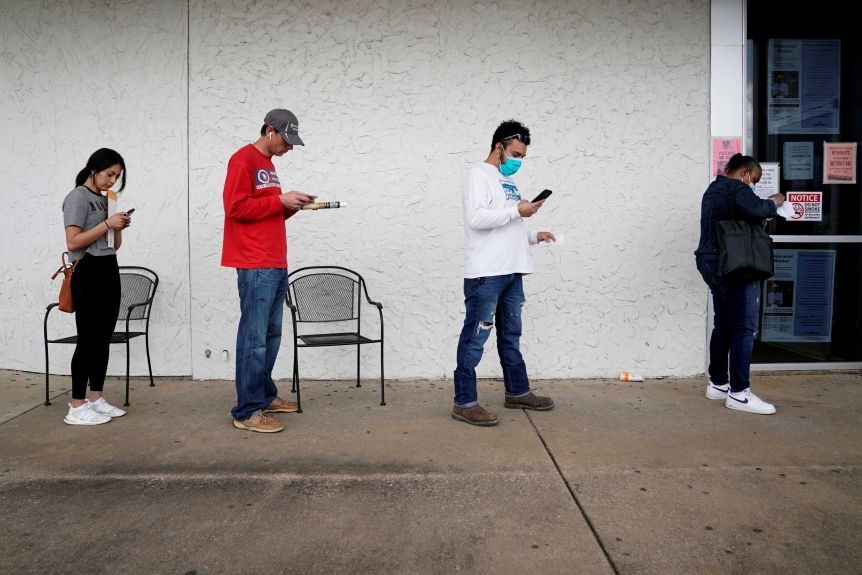 US economy could enter a protracted period of severely reduced economic activity (Photo: ABC)
Officials "were concerned that banks could come under greater stress, particularly if adverse scenarios for the spread of the pandemic and economic activity were realized," the document says, citing particular risks posed by high levels of debt among nonfinancial businesses.
A number of Fed officials suggested the central bank should stop banks from paying out dividends so as to retain more loss-absorbing capital. Fed Chair Jerome Powell and Vice Chair of Supervision Randal Quarles have resisted such a move so far, although they have not ruled it out completely, according to Politico.
The Department of Labor also reported Thursday that 2.38 million workers filed new claims for unemployment benefits in the week ending May 16. That brings the total count for the past nine weeks to a seasonally adjusted 38.3 million. Adding to this the unprecedented 4.8 million that the government defines as having left the labor force in the past two months—but say they want a job—would put the current seasonally adjusted unemployment rate at 26.3%. This would make it higher than the worst of the Great Depression at 25.6% in May 1933. Almost three times worse than the Great Recession at 10% in October 2009.
Beyond bad, but still less than the 30% or more that many analysts expect the government will announce in the May jobs report to be released on June 5.
How many of these people have already returned to work as states reopen their economies is uncertain, but the number is almost certainly small so far. Besides the 38.5 million applying for benefits, 6.4 million workers left the labor force from mid-March to mid-April, according to Alternet.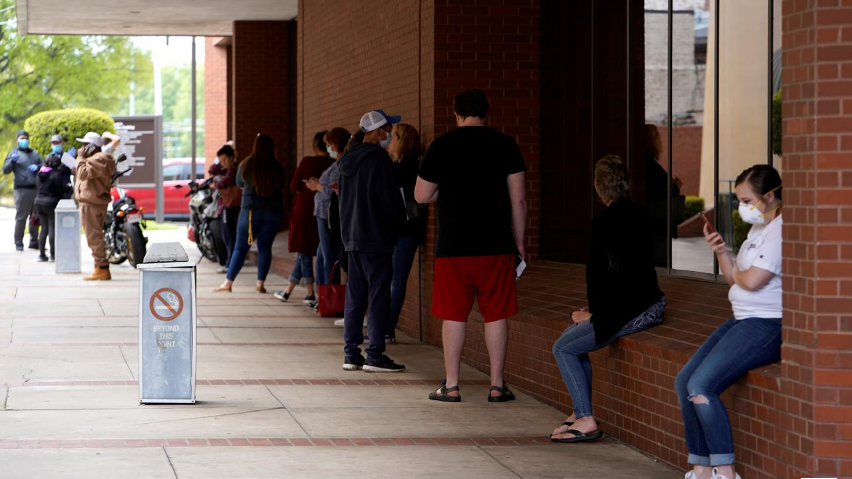 Unemployment rate in the US now is higher than that in the Great Depression (Photo: CGTN)
COVID-19 isn't just a health crisis; it's also a financial one. Tens of millions of Americans are now unemployed - a staggering rate the U.S. has not experienced since the Great Depression. And for all the speculation and talk of uncertainty, if there's one thing economists seem to agree on, it's that the consequences of COVID will have an impact on our economy for years to come.
"We are most certainly in an economic recession, not headed towards one," said Janelle Jones, an economic analyst and managing director of Policy & Research at Groundwork Collaborative. The technical definition of a recession is two consecutive quarters of GDP decline, but Jones says that months from now when the data has caught up with the lived experience of millions of Americans, the current moment will be considered the start of the recession.
While it would be nice to compare this recession in 2008, it's an apples-to-oranges scenario, experts say, with this one being much more profound than the last. The biggest difference is that this downturn is self-imposed due to a health crisis, while the Great Recession was "driven by bad decision-making on the consumer, corporate, and government level," says Bobbi Rebell, a certified financial planner and personal finance expert at Tally. In other words, the last recession was purely economic. Now we have to contend with a major health crisis too, according to Yahoo News.
On a personal level, Rebell says it's important to have a reserve of cash so you're not relying on credit. "Go through every expense and cut as much as you can.. Check to see if you're eligible for any government programs, such as unemployment or the Pandemic Unemployment Assistance program," she advises. "If you are self-employed, see what programs you're eligible for under the CARES Act."
And avoid making any emotional decisions when it comes to your finances—namely, investments. "As we have learned, markets can rebound when you least expect it," Rebell says. "Stocks have regained about 30% off the lows as of April 17. If you had sold in a panic, you have locked in some severe losses. If at all possible, keep contributing to your retirement accounts at the same pace."
While we may not know when or how this recession will end, by exercising as much financial responsibility as we can at this moment, offering help to others in need, and advocating for economic programs that will help everyone in coming years, we can, hopefully, minimize the lasting toll this recession will have on times to come.
Candy Lee