Vietnam-EU trade agreement supports Vietnam's economy to recover from pandemic
The trade agreement with E.U. could boost Vietnam economy to recover from pandemic impacts by boosting trade and creating jobs, the government says.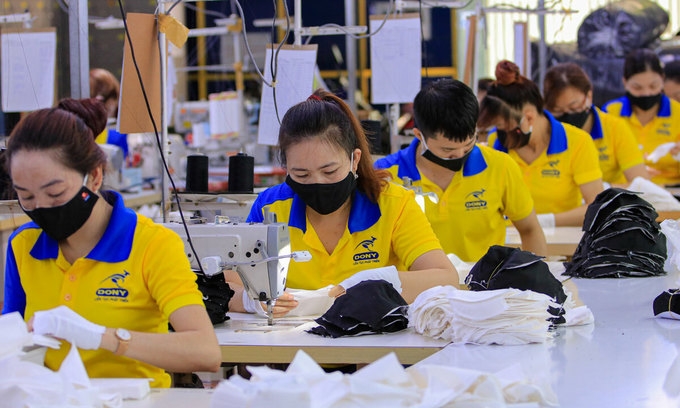 EVFTA allows businesses to recover (Photo: VnExpress)
The government made the observation Wednesday while submitting the EU-Vietnam Free Trade Agreement (EVFTA) to the National Assembly for ratification. Lawmakers will discuss the trade pact starting Wednesday and vote on it on May 28.
Industry and Trade Minister Tran Tuan Anh said that the EVFTA, which eliminates 99 percent of import duties for both parties in 10 years, is an opportunity for businesses to recover production with new supply chains to replace old ones disrupted by the pandemic.
Vietnam will be able to persify its export markets and reduce dependency on a particular group of markets, he added.
A free trade agreement with the European Union set to soon be ratified by Vietnam should boost the Vietnam's economic recovery from the coronavirus pandemic, the World Bank also said on Tuesday, while urging faster reforms.
The European Union-Vietnam Free Trade Agreement (EVFTA) could boost Vietnam's GDP and exports by 2.4% and 12% respectively over the next decade and lift hundreds of thousands of people out of poverty, the World Bank said in a report.
"Such benefits are particularly urgent to lock in positive economic gains as the country responds to the COVID-19 pandemic," according to Reuters.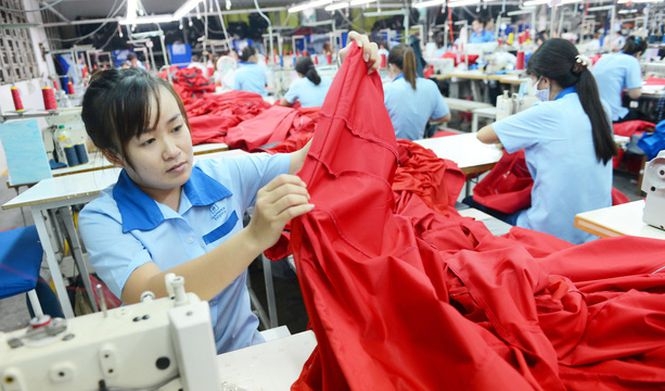 EVFTA will be Vietnam's next step in international economic integration (Photo: Dutch Business Vietnam)
The EVFTA will be Vietnam's next big step in international economic integration since joining the World Trade Organization. It will serve as a catalyst for institutional reforms, economic growth and social development.
The deal will drive Vietnamese exports and help the country to diversify its international markets. The European Union will remove 86 per cent of tariffs currently levied on Vietnamese goods. This is equivalent to 70 per cent of Vietnam's revenue from its exports to the European Union.
It is the biggest commitment made by a trading partner with Vietnam to reduce trade restrictions. Lower tariffs on EU-bound Vietnamese goods will give Vietnam an advantage over ASEAN competitors and China, according to East Asia Forum.
EU is the second largest importer globally behind the U.S. and is the second largest export market for Vietnam, also behind the U.S. It has a population of 500 million with a GDP of $15 trillion, or 22 percent of the global GDP.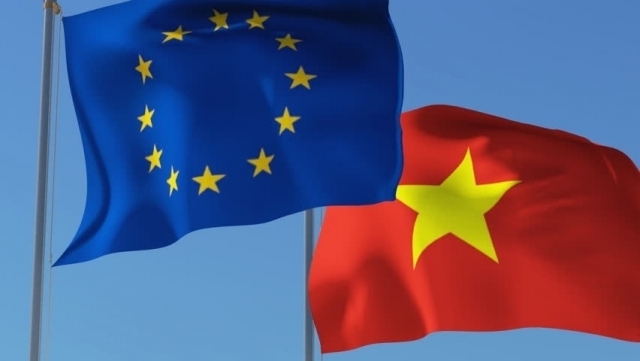 Trade will benefit thanks to EVFTA (Photo: VnExpress)
The government estimates that the trade pact could increase Vietnam's GDP by 2.18-3.25 percent in the first five years, 4.57-5.3 percent in the next five and 7.07-7.72 percent in following five-year period.
Trade will benefit as exports to the E.U. could surge by 43 percent in 2025 and 44.4 percent in 2030 thanks to increasing sales of agriculture produce, garment and footwear and services such as aviation, finance and insurance, Minister Anh said.
It is estimated that imports from the E.U. will rise by 33.06 percent in 2025 and 36.7 percent in 2030, and the trade pact could prompt non-E.U. markets to increase trade and investment ties with Vietnam, according to VnExpress.
It is also estimated that the EVFTA will generate 146,000 more jobs each year in Vietnam.
While trade tariff collection will be reduced by VND2.5 trillion ($107 million) because of the trade pact, but domestic tax collection will increased by VND7 trillion ($300 million) in the 2020-2030 period.
But with opportunities come challenges. Vice President Dang Thi Ngoc Thinh said local companies could face competition from an influx of European goods and services.
The trade pact has strict regulations and policies on investment, trade and customs, which will require Vietnam to complete its market economy institutions and carry out further administrative reforms, she said.
With the European Parliament having voted in favor of the pact in February, it will become effective a month after Vietnam lawmakers ratify the deal.
The EVFTA is E.U.'s second deal with an ASEAN country, after Singapore, and one of very few it has signed with developing countries.
Friendship
To mark the 50th anniversary of the establishment of diplomatic relations between India and Vietnam and on the eve of the 132nd birth anniversary of President Họ Chị Minh, Indo- Vietnam Solidarity Committee organized a national seminar on "Ho Chi Minh and India" on 14th May 2022 at National Library, India.