US Election: Trump wins in Iowa poll, hints at firing Dr. Anthony Fauci; Biden leads nationwide
Republican President Donald Trump has taken over the lead in Iowa while Democratic former Vice
President
Joe Biden holds higher supporters according to US national poll.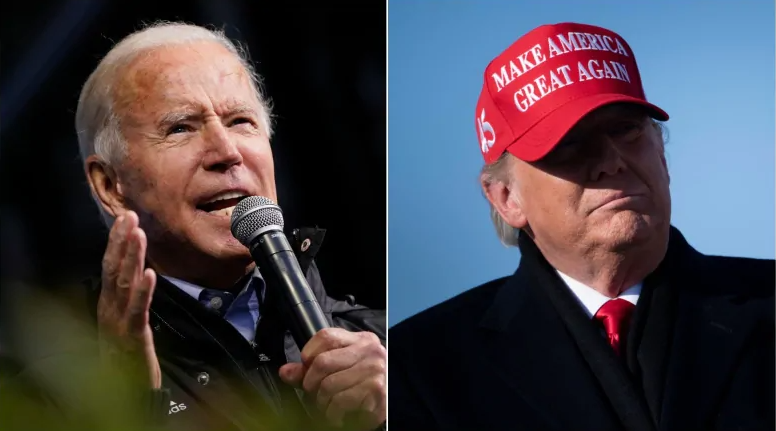 Trump leads Biden by 7 points among Iowa voters (Photo: Getty)
Trump leads Biden by 7 points among Iowa voters
The president now leads by 7 percentage points over Biden, 48% to 41%. Three percent say they will vote for someone else, 2% aren't sure and 5% don't want to say for whom they will vote. The poll of 814 likely Iowa voters was conducted by Selzer & Co. of Des Moines from Oct. 26-29. It has a margin of error of plus or minus 3.4 percentage points, said USA Today.
J. Ann Selzer, president of Selzer & Co., said while men are more likely to support Trump and women to support Biden, the gender gap has narrowed, and independents have returned to supporting the president, a group he won in 2016. But, she said, "Neither candidate hits 50%, so there's still some play here."
Trump carried Iowa by 9.4 percentage points in 2016, but his chances at a repeat 2020 win here appeared to be in doubt in recent polling. The June Iowa Poll showed Trump leading by just 1 percentage point before Biden climbed into the September tie.
Hinting to fire Dr. Anthony Fauci post-election :
President Donald Trump hinted that he might fire Dr. Anthony Fauci after the election, telling a raucous rally in Florida that the infectious disease expert got much wrong about the coronavirus pandemic.
Trump was responding to the crowd in Opa-locka, Florida, which began chanting "Fire Fauci" shortly after the president took the stage for the final of five rallies on Saturday.
"Don't tell anybody, but let me wait until a little bit after the election," Trump said in response to the crowd.
Fauci, director of the National Institute of Allergy and Infectious Diseases, drew renewed criticism from Trump and White House aides following a weekend interview in the Washington Post in which he criticized Trump's assertion that the nation is "rounding the turn" on COVID-19 despite a surge in cases and hospitalizations.
"We're in for a whole lot of hurt. It's not a good situation," Fauci told The Post. "All the stars are aligned in the wrong place as you go into the fall and winter season, with people congregating at home indoors. You could not possibly be positioned more poorly."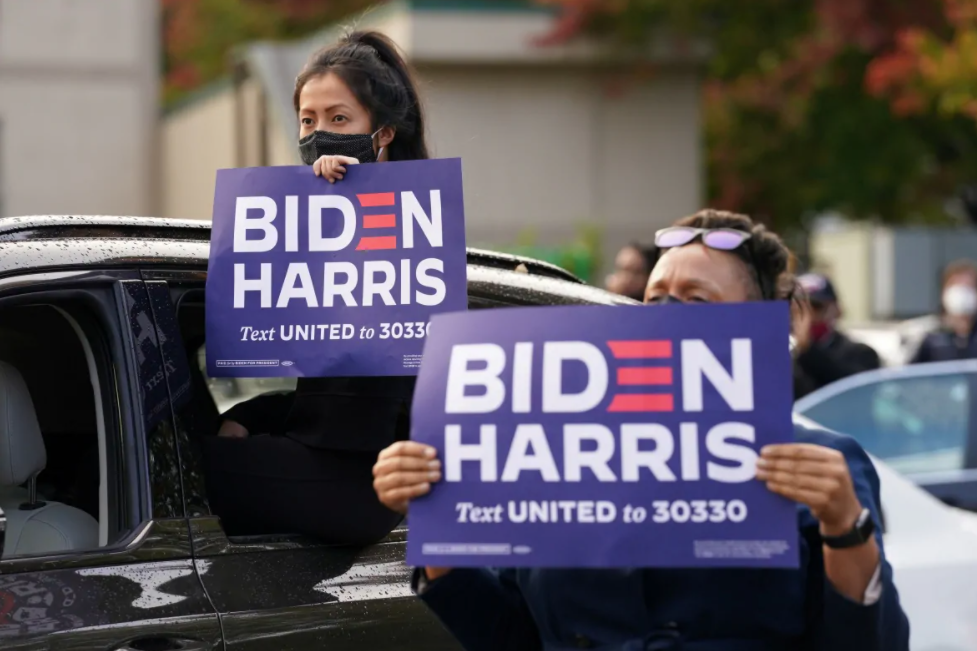 Biden's supporters in Philadelphia. (Photo: Reuters)
... but Biden still wins nationally
Nationally, Biden was ahead of Trump 51% to 41% in the most recent Reuters/Ipsos poll. New polls on Sunday also put Biden up nationally and in key battleground states, though races were tightening in Pennsylvania and Florida, two of the most fiercely contested prizes.
NBC News showed Biden's national lead at 10%, down from 11% two weeks ago. CBS News showed Biden up with early voters and Trump relying on an election day surge. A New York Times/Siena College poll put Biden up by 11 points in Wisconsin, six in Arizona and Pennsylvania, and three in Florida – all states which went for Trump in 2016.
Trump did not seem concerned.
"Our numbers are looking VERY good all over" he tweeted early on Sunday. "Sleepy Joe is already beginning to pull out of certain states. The Radical Left is going down!"
On NBC's Meet the Press, Jeff Horwitt, a Democratic pollster, insisted the election was "really a referendum on Donald Trump" and said: "The other thing is that the numbers really have been stable in terms of the [Biden] lead at 10 points now. … There's been no movement to really suggest that Donald Trump is making ground."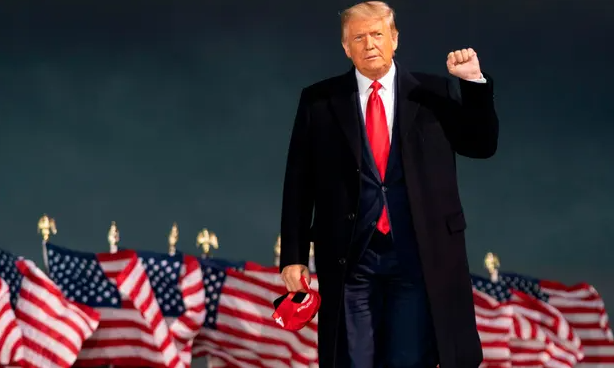 Donald Trump arrives for a rally in Des Moines. (Photo: Getty)
Yet nothing is certain, said experts
With two days to go to perhaps the most consequential US election of modern times, there is plenty of scope for nerves on both sides of the partisan divide.
Many Iowa voters have already cast their ballots. As in other states, early and mail-in voting has increased dramatically. More than half of probable voters said they had already cast ballots, the Register reported. Early voting is generally held to favour Biden, with Trump counting on a surge of support on election day itself.
Among polling experts, reaction to the Iowa poll was mixed. Nate Silver, of FiveThirtyEight.com, wrote that the survey did not portend a wild swing to Trump across the board.
"One thing to keep in mind if you see late polling movement in a state is whether the movement is in line with fundamentals," he wrote. "In Iowa, for instance, our model thought Trump 'should' have been ahead by three points based on polling in similar states, uniform swing, etc. It's pretty red.
"So the Selzer poll, which brought our average there from Biden +0.1 to Trump +1.8, about as big a shift as you'll see, brought the race more in line with the fundamentals there. The same would be true if, say, Biden got a couple of rough polls in Texas tomorrow," Guardian quoted.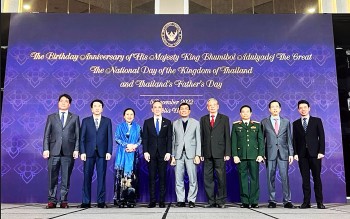 Friendship
The Royal Thai Embassy organises the reception on the occasion of celebration of the Birthday Anniversary of His Majesty King Bhumibol Adulyadej the Great, the National Day of the Kingdom of Thailand and Thailand's Father's Day on 2nd December 2022 in Hanoi.