US News today, June 27: New coronavirus cases surpassing 40,000 for first time in a single day
The U.S. sets another single-day record for new coronavirus cases, judge orders US to free migrant children from family detention, Minneapolis council to vote on abolishing police and NBA releases schedule of seeding games to finish regular season in Orlando are remarkable news today.
U.S. sets another single-day record for new coronavirus cases
The United States set a record for new Covid-19 cases for the third time in three days, passing the 40,000 mark for the first time, according to tracking by The Washington Post. Thirteen states set their own records for the average number of new cases reported over the past seven days: Arizona, California, Florida, Georgia, Mississippi, Missouri, Oklahoma, South Carolina, Tennessee, Texas, Idaho, Washington and Utah, The Washington Post reported.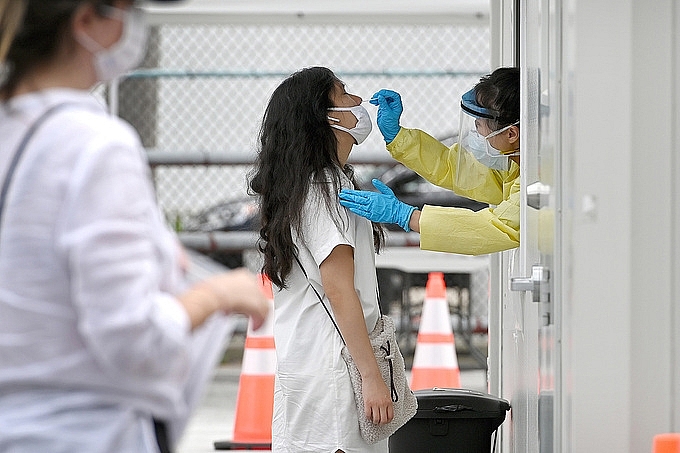 A health officer is taking samples for Covid-19 test in New York. Photo: Reuters
Six states set new single-day highs, led by Florida with 8,942 cases, more than 60 percent higher than its previous high set on Wednesday. Georgia, South Carolina, Tennessee, Idaho and Utah also set new single-day records.
Florida announced Friday morning that bars must close immediately, a move echoed by Texas, a state also dealing with a surge in cases and nearing its capacity to care for those suffering. Both states are backtracking amid a crisis of rising hospitalizations and skyrocketing infection rates.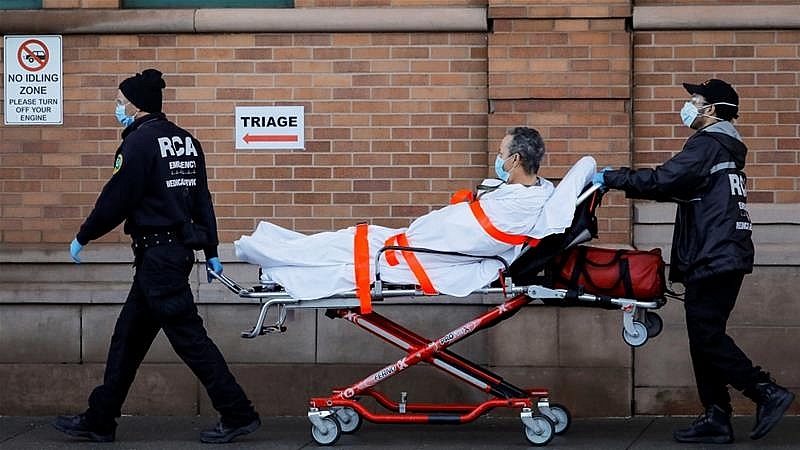 Paramedics taking a patient into an emergency centre at Maimonides Medical Center in the Brooklyn borough of New York, United States. Photo: Andrew Kelly/Reuters
Texas Gov. Greg Abbott (R) issued an executive order that revives restrictions on bars, restaurants and certain types of outdoor recreation, one day after suggesting he would not.
Nationally, 44,702 new infections were reported by state health departments on Friday, surpassing the previous record, 39,327, set a day earlier.
Judge orders US to free migrant children from family detention
A federal judge in the United States has ordered the release of children held with their parents in US immigration jails and denounced the Trump administration's prolonged detention of families during the coronavirus pandemic, The Guardian reported.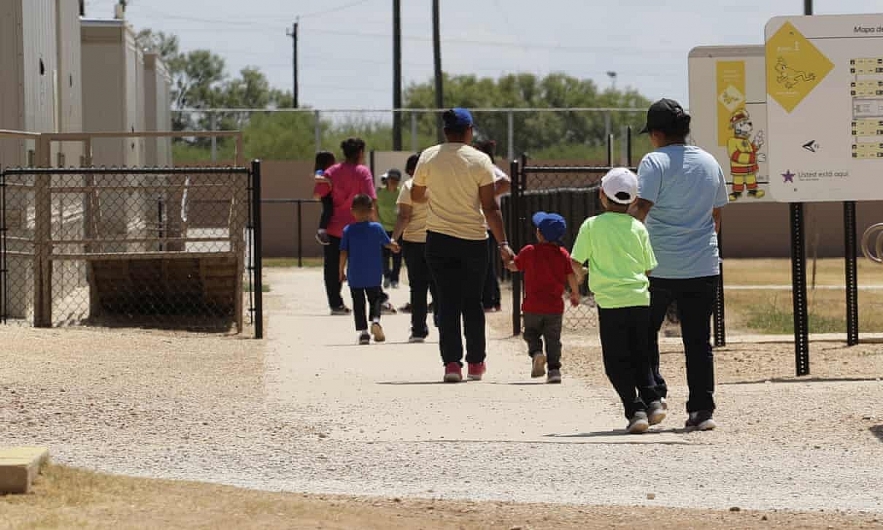 Immigrants seeking asylum at an ICE centre in Texas. A US judge has ruled children held with their parents in immigration centres must be released. Photograph: Eric Gay/AP
US district judge Dolly Gee's order on Friday applies to children held for more than 20 days at three family detention centre's in Texas and Pennsylvania operated by US Immigration and Customs Enforcement. Some have been detained since last year.
Citing the recent spread of the virus in two of the three facilities, Gee set a deadline of 17 July for children to either be released with their parents or sent to family sponsors. "The family detention centre's are on fire and there is no more time for half measures," she wrote.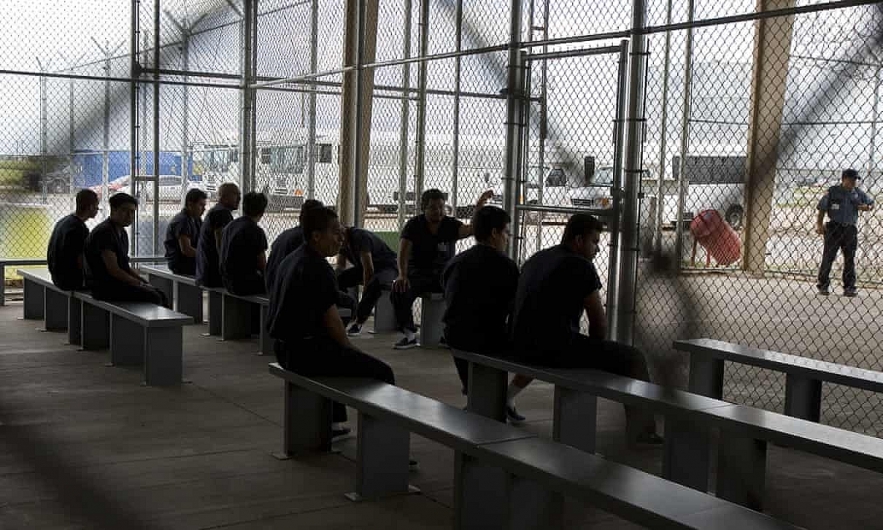 Detainees at Willacy detention center, a facility with 10 giant tents that can house up to 2,000 detained immigrants, in Raymondville, Texas. Photograph: Paul J Richards/AFP/Getty Images
Gee's order said Immigration and Customs Enforcement (ICE) was detaining 124 children in its centres, which are separate from US Department of Health and Human Services facilities for unaccompanied children that were holding around 1,000 children in early June.
The numbers in both systems have fallen significantly since earlier in the Trump administration because the US is expelling most people trying to cross the border or requiring them to wait for their immigration cases in Mexico.
The Trump administration has massively expanded the use of immigration detention facilities, with hardline policies that have driven the detention population to record highs. Photograph: Gregory Bull/AP
Gee oversees a long-running court settlement governing the US government's treatment of immigrant children known as the Flores agreement. Her order does not directly apply to the parents detained with their children.
Gees's order said ICE can decline to release a child if there is not a suitable sponsor, the child's parent waives rights under the Flores agreement, or if there is a prior unexplained failure to appear at a scheduled hearing. ICE did not respond to a request for comment Friday.
Protest updates: Minneapolis council to vote on abolishing police
According to Associated Presse, Minneapolis City Council on Friday unanimously approved a radical proposal to change the city charter that would allow the police department to be dismantled, following mass public criticism of law enforcement over the killing of George Floyd.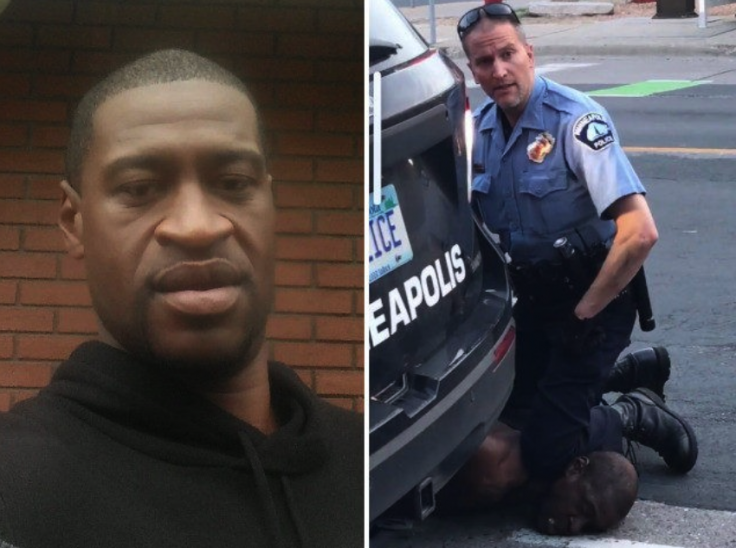 Photo: IB Times
The 12-0 vote is just the first step in a process that faces significant bureaucratic obstacles to make the November ballot, where the city's voters will have the final say.
Doing so would first require amending the city charter. Draft language of the amendment posted online would replace the department with a Department of Community Safety and Violence Prevention, "which will have responsibility for public safety services prioritizing a holistic, public health-oriented approach." It also provides for a division of licensed peace officers, who would answer to the department's director.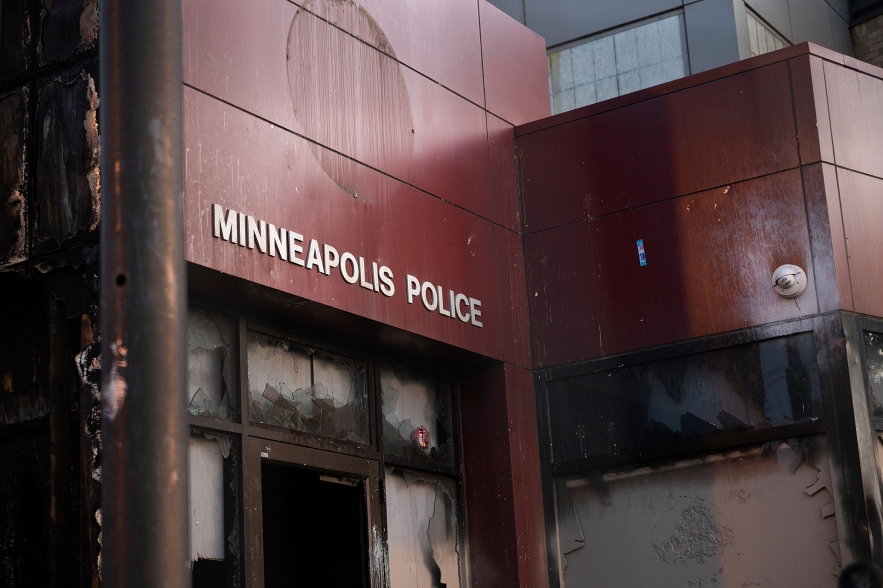 The Minneapolis Police Department 3rd Precinct after being destroyed by protesters n May 29. Zach D Roberts/NurPhoto/AP
"It is time to make structural change," Council Member Steve Fletcher said. "It is time to start from scratch and reinvent what public safety looks like." The amendment now goes to a policy committee and to the city's Charter Commission for formal review.
NBA releases schedule of seeding games to finish regular season in Orlando
The NBA will finish its regular season - called seeding games - with 88 games at Disney's ESPN Wide World of Sports Complex near Orlando, Florida, including at least 52 televised on TNT, ESPN, ABC and NBATV, USA Today reported.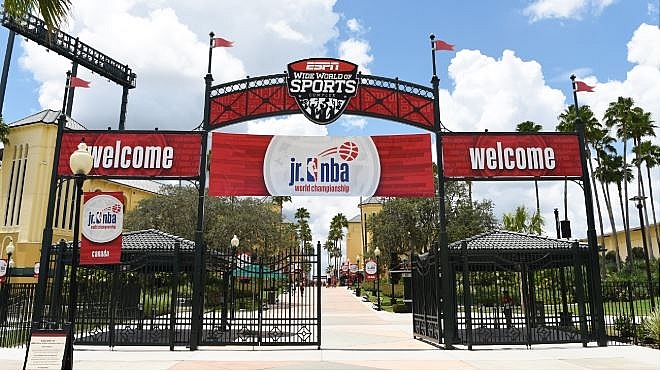 Photo: USA Today
The seeding games begin July 30 and continue through Aug. 14. There will be no more than seven games in a day, with some starting as early as 12:30 p.m. ET. It will be nonstop NBA from early afternoon through the evening, and games will be played on three courts in the complex.
Each team has one back-to-back. Though the final two days of seeding games do not have times or TV information, it is likely all eight Los Angeles Lakers and Clippers games will be televised nationally.
Photo: uk.sports
Right now, Boston, Houston, Milwaukee and New Orleans (hello Zion Williamson) have six games on national TV, with the possibility of each getting one more.
Denver, Portland, Toronto and Utah each have five national TV games and also could get one more with their final seeding game on either Aug. 13 or 14. Potential play-in games are scheduled for Aug. 15 and 16. The playoffs will begin Aug. 17.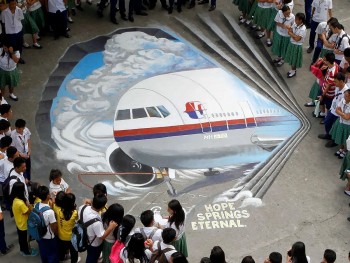 World
The world might never know what really happend when these planes went off the radar. Let's take a look at some of the unsolved mysteries of aircraft disappearances.