US News today, June 26: Nearly $1.4 billion in coronavirus relief payments sent to dead people
Nearly $1.4 billion in coronavirus relief payments sent to dead people, U.S. sets one-day record for COVID-19 cases,Texas pauses reopening, U.S. aviation unions ask Congress for another $32 billion bailout and Trump administration asks supreme court to axe Obamacare are remarkable news today.
Nearly $1.4 billion in coronavirus relief payments
sent to dead people
The federal government sent more than 1 million coronavirus stimulus payments - totaling nearly $1.4 billion - to dead people in the first months of the pandemic, according to a government watchdog report released Thursday. The IRS says these payments must be returned, but it's not currently planning to notify more recipients on how to do so, CBS News reported.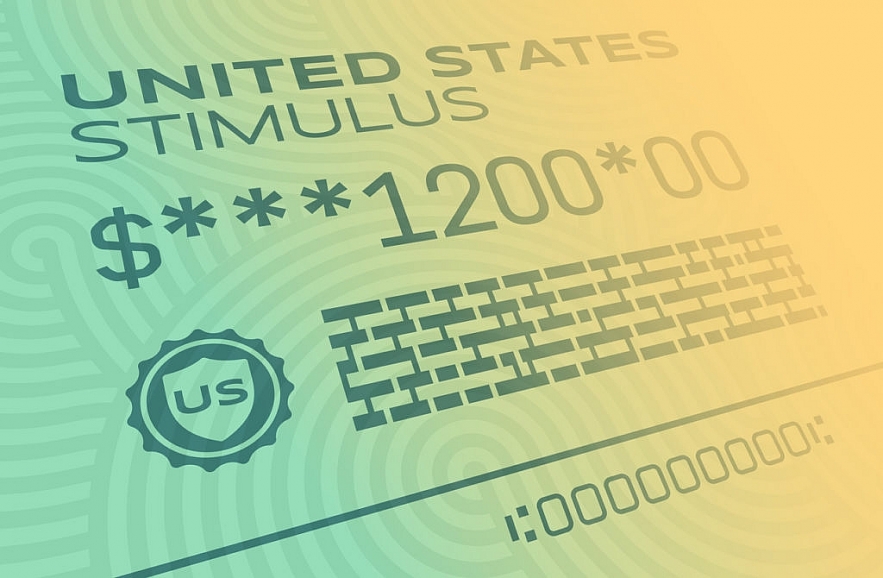 A United States Treasury coronavirus stimulus payment (Image: iStock/filo)
The finding comes in a report by the U.S. Government Accountability Office, an independent investigative agency for Congress, which audited the nearly $3 trillion in coronavirus relief approved by Congress in March and April. The relief packages included direct payments of up to $1,200 for individuals, and $2,400 for couples, within certain income levels.
By the end of May, the government had sent more than 160 million payments, totaling $269.3 billion. The report found that as of April 30, nearly 1.1 million of those payments went to people who were deceased.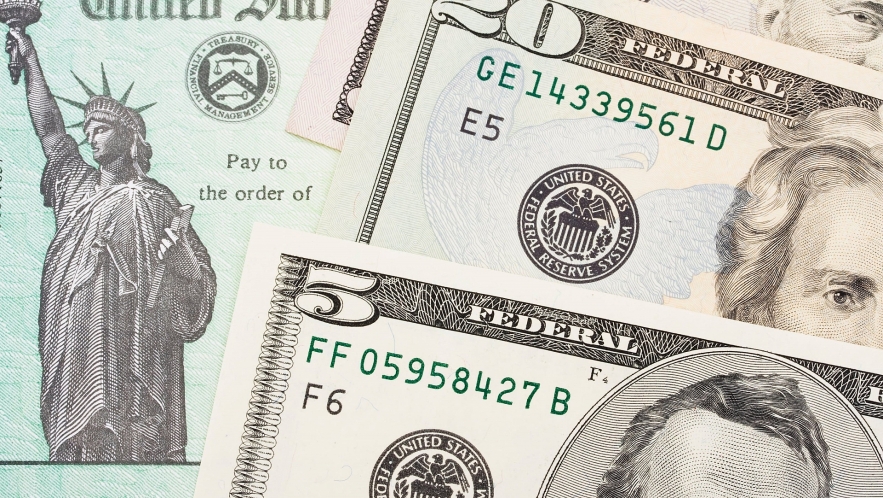 Photo: USA Today
According to the report, the mixup happened because the Treasury Department and its Bureau of the Fiscal Service - which distributed the payments - do not have full access to the death records maintained by the Social Security Administration and used by the IRS.
Stimulus payments were also determined based on 2018 and 2019 tax returns, meaning Americans who died after filing those returns could have still been included.
"Treasury officials said that upon learning that payments had been made to decedents, Treasury and IRS, in consultation with counsel, determined that a person is not entitled to receive a payment if he or she is deceased as of the date the payment is to be paid," the report says.
U.S. sets one-day record for COVID-19 cases,
Texas pauses reopening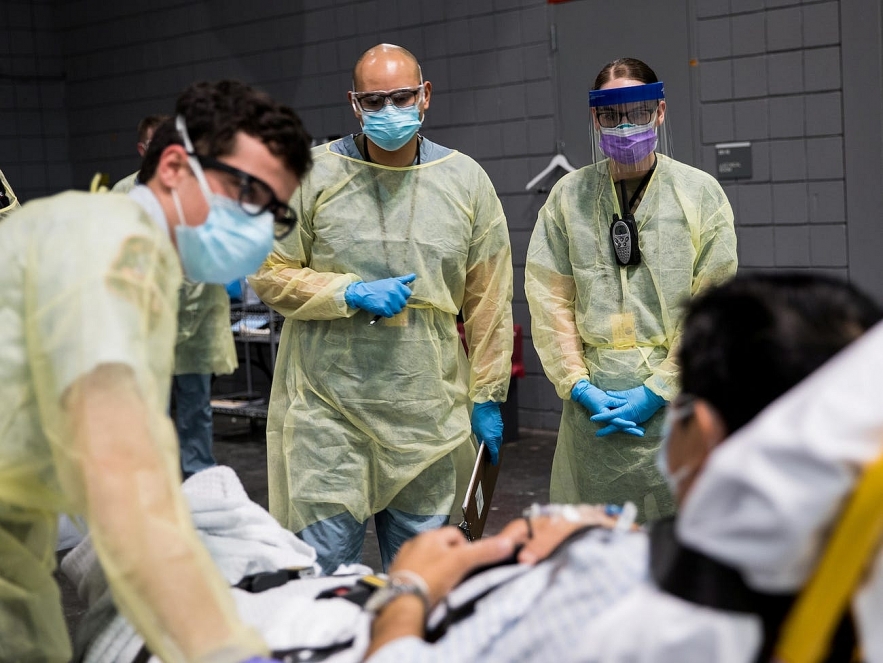 Soldiers assigned to the Javits New York Medical Station conduct check-in procedures on an incoming coronavirus patient with local emergency workers in New York City, April 5, 2020. Photo: U.S. Navy
The governor of Texas temporarily halted the state's reopening on Thursday as COVID-19 infections and hospitalizations surged and the country set a new record for a one-day increase in cases Washington Post reported.
Texas, which has been at the forefront of efforts to reopen devastated economies shut down in the face of the coronavirus pandemic, has seen one of the biggest jumps in new cases, reporting more than 6,000 in a single day on Monday.
"This temporary pause will help our state corral the spread until we can safely enter the next phase of opening our state for business," Governor Greg Abbott, a two-term Republican, said in a statement.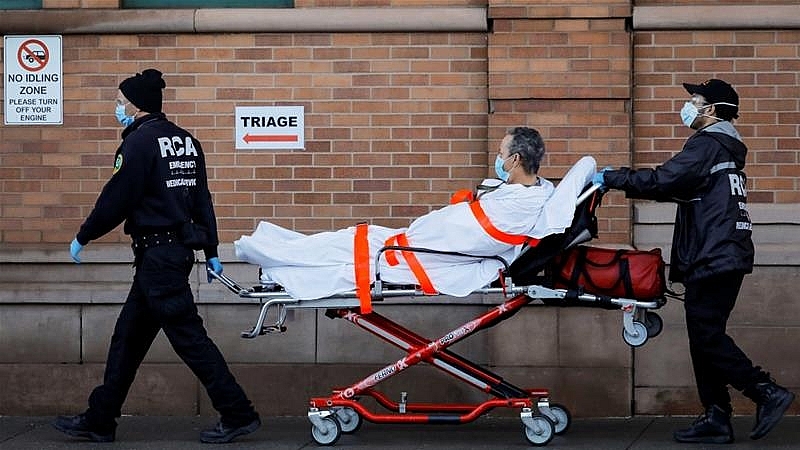 Paramedics taking a patient into an emergency centre at Maimonides Medical Center in the Brooklyn borough of New York, United States. Photo: Andrew Kelly/Reuters
Texas has also set record hospitalizations for 13 days in a row. Abbott has suspended elective surgeries in the Houston, Dallas, Austin and San Antonio areas to free up hospital bed space. Texas' rising numbers are part of a nationwide resurgence in states that were spared the brunt of the initial outbreak or moved early to lift restrictions on residents and businesses.
Cases rose across the United States by at least 39,818 on Thursday, the largest one-day increase of the pandemic. More than 36,000 new U.S. cases were recorded on Wednesday, a few hundred shy of the record 36,426 on April 24.
Also reporting record rises in cases this week were Alabama, Arizona, California, Florida, Idaho, Mississippi, Missouri, Nevada, Oklahoma, South Carolina and Wyoming.
U.S. aviation unions ask Congress for another $32 billion bailout
Six U.S. unions representing aviation workers told top lawmakers on Thursday that another $32 billion in payroll aid is needed to keep hundreds of thousands of workers employed through March 31, as a resurgence in coronavirus cases raises fears that air travel may not rebound this year.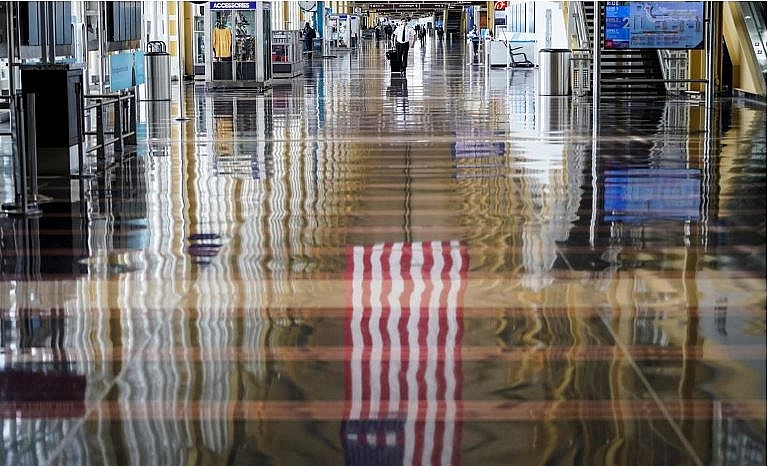 An airline pilot walks through Reagan National Airport during the coronavirus disease (COVID-19) outbreak in Washington, U.S., April 5, 2020. REUTERS/Joshua Roberts
The request, made in a letter to leaders of the House of Representatives and the Senate, comes as Congress in July is set to consider a new round of spending that could top $1 trillion to address coronavirus-related issues and the impact on jobless Americans.
Under the CARES Act passed earlier this year, Congress gave the aviation sector $32 billion to cover six months of payroll through Sept. 30, hoping that a sharp drop in air travel due to the coronavirus pandemic would subside by October.
But executives have since warned that a recovery to 2019 travel levels could still be two years away, forcing the need to lay off employees in the fall without an extension of the Payroll Support Program (PSP).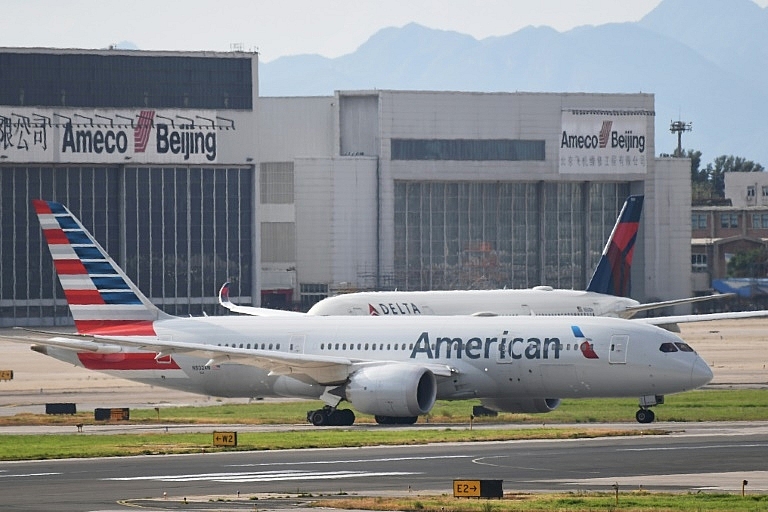 Photo: Business Insider
"Should October 1 arrive without extending the PSP grant job program mass layoffs are inevitable, as airline executives have acknowledged," union leaders said in the letter.
The letter was signed by the Air Line Pilots Association, the Association of Flight Attendants-CWA, the International Association of Machinists and Aerospace Workers, the Transport Workers Union, the Communications Workers of America and the Transportation Trades Department, AFL-CIO.
Trump administration asks Supreme Court to axe Obamacare
President Donald Trump's administration late on Thursday asked the U.S. Supreme Court to invalidate the law dubbed Obamacare that, introduced by predecessor, added millions of Americans to the country's healthcare safety net, Reuters reported.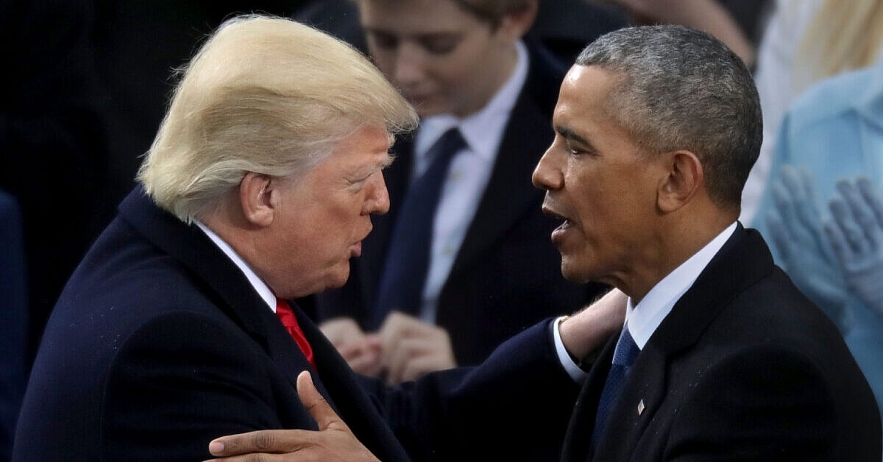 President Trump and former president Obama. Photo: Reuters
The Affordable Care Act (ACA) became invalid after the previous, Republican-led, U.S. Congress axed parts of it, government advocate Noel Francisco argued in a filing to the court.
"Nothing the 2017 Congress did demonstrates it would have intended the rest of the ACA to continue to operate in the absence of these three integral provisions," Francisco said.
While some of the increased numbers of cases can be attributed to more testing, the percentage of positive results is also climbing. The Trump administration has tried to soften nationwide concerns about the pandemic even as dozen or so states see worrisome increases.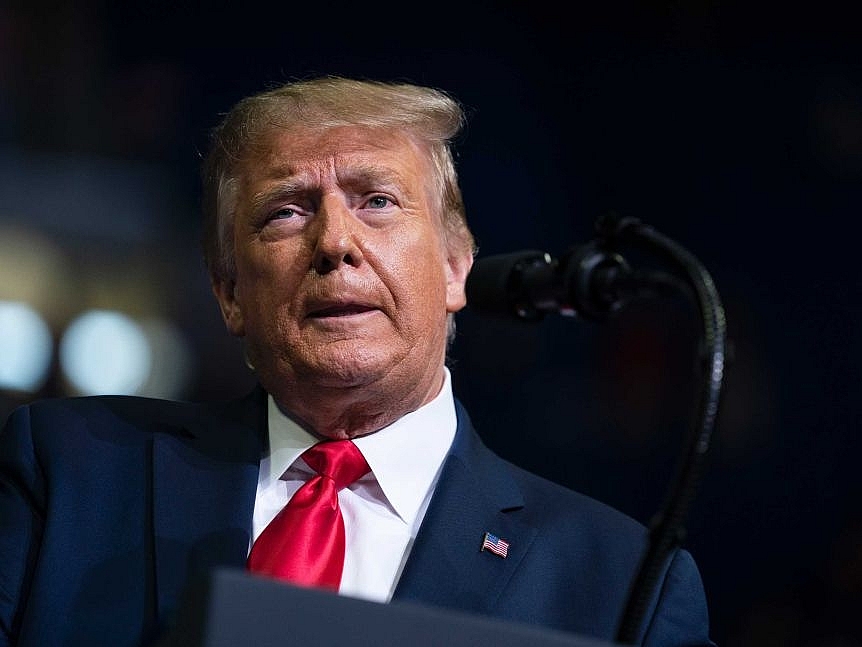 President Trump in the campaign rally in Tulsa. Photo: AP
The Trump administration signalled earlier in the day that it would asked the court to declare the ACA illegal, setting up what is likely to be a key political battleground in this year's presidential election.
The Democratic House of Representatives Speaker Nancy Pelosi earlier described the move as "unfathomable cruelty" amid the coronavirus outbreak, which has hit the United States harder than any other country. It was the ACA that has prohibited health insurers from denying coverage to Americans with pre-existing health conditions.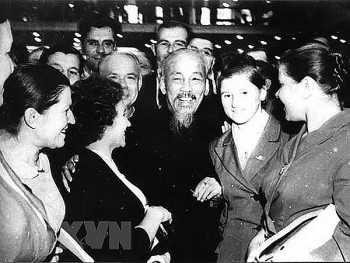 National
Throughout its history Vietnam has come into contact and exchanged with many cultures and civilizations.