Tensions in the East Sea
US sent two aircraft carriers, many warships to the East Sea (South China Sea) amid China's drills
The United States sent two aircraft carriers USS Reagan, USS Nimitz and a series of warships into the East Sea (South China Sea) from July 4 as a challenge message to China's growing military moves in the region with Chinese drills near Vietnam's Hoang Sa (Paracel) Islands.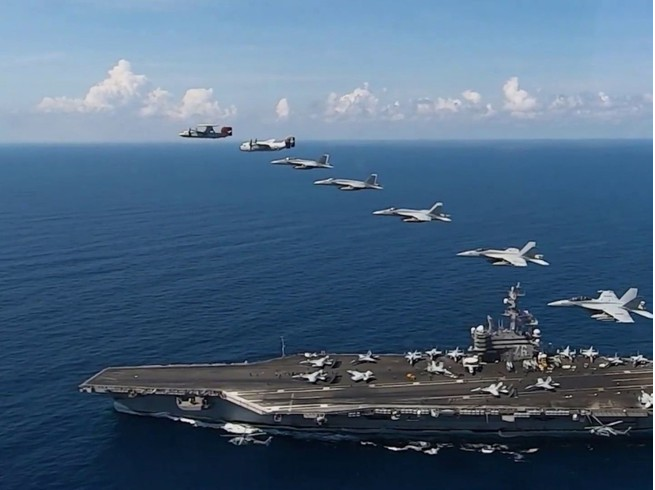 US fighters took off from the aircraft carrier USS Ronald Reagan during an Air Force drill in December 1919 in the East Sea (South China Sea). Photo: AFP
CNN quoted spokesman Joe Jeiley of the US Navy's 7th Fleet confirming that the United States had sent two aircraft carrier combat groups USS Nimitz and USS Ronald Reagan and a series of escort warships into the East Sea (South China Sea) to begin the military exercise from July 4.
"The exercise provides advanced training opportunities for our forces and provides combatant commanders with significant operational flexibility should those forces be called upon in response to regional situations." - Mr. Jeiley emphasized.
"The presence of two carriers is not in response to any political or world events. This advanced capability is one of many ways the U.S. Navy promotes security, stability, and prosperity throughout the Indo-Pacific, "CNN quoted Joe Jeiley.
The exercise was planned for a long time but only after China conducted military exercises near the it-caused-disputed Hoang Sa (Paracel) Islands.
China's drills near Vietnam's Hoang Sa islands have been criticized by the US, Vietnam and other countries.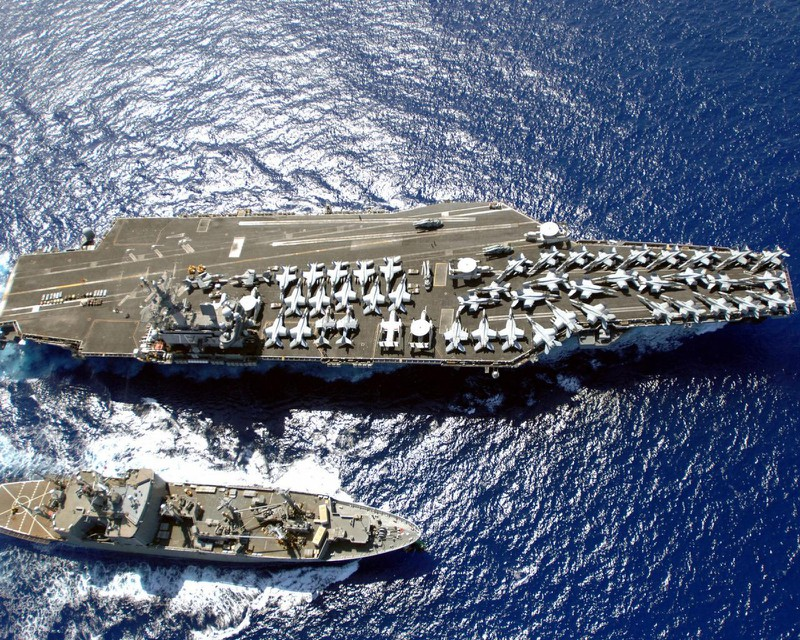 The USS Ronald Reagan aircraft carrier combat group moves in the East Sea (South China Sea) in August 2019. Photo: US Navy
Meanwhile, USS Ronald Reagan's commander of the aircraft carrier combat group George M. Wikoff said the exercise would be a strong message to all US allies and partners which always commits to ensure regional stability and security.
The US and Vietnam oppose China drills in the East Sea (South China Sea)
The movements of the Seventh Fleet take place in the context that China is conducting a five-day exercise from July 1 near the Hoang Sa (Paracel) Islands belonging to Vietnam's sovereignty.
"America agrees with our Southeast Asian friends: The PRC's (People's Republic of China) military exercise in disputed waters of the South China Sea is highly provocative. We oppose Beijing's unlawful claims. Period ", US Secretary Mike Pompeo wrote on Twitter on July 3.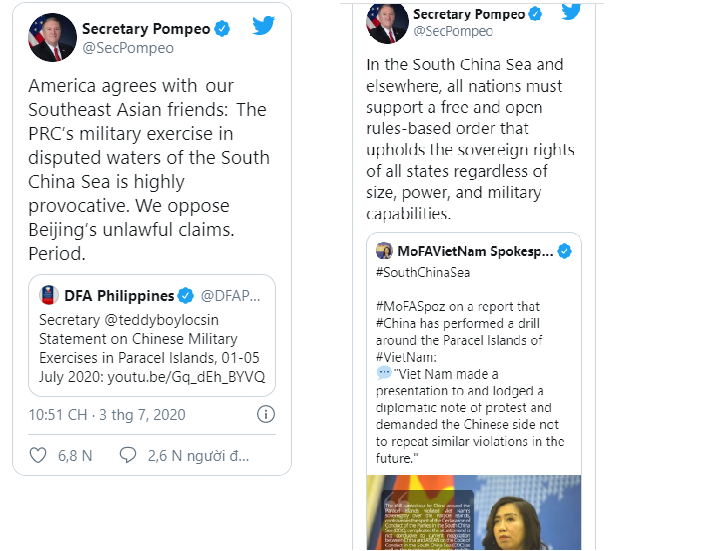 Mr. Mike Pompeo also re-posted on Twitter the protest against China of Ms. Le Thi Thu Hang, Spokesman of Vietnam Ministry of Foreign Affairs.
"Military exercises are the latest in a long string of PRC actions to assert unlawful maritime claims and disadvantage its Southeast Asian neighbors in the South China Sea," the US Department of Defense stressed. On July 3, the Pentagon released a statement criticizing China's holding of exercises to hinder efforts to increase tensions and weaken regional stability, according to CNN.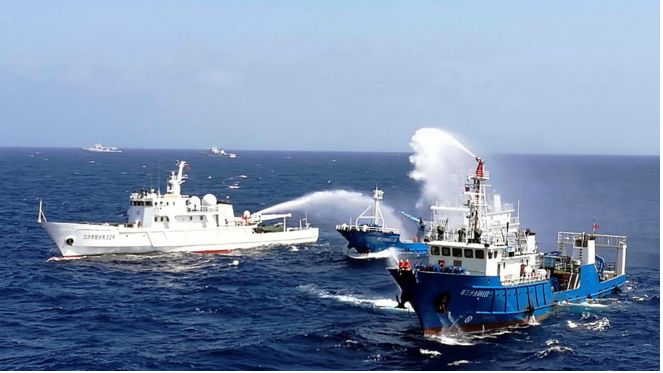 The photo taken on July 4, 2016 showed Chinese ships participating in exercises in the East Sea (South China Sea). Photo: bbc
The Philippines has also recently spoken out about Chinese military exercise.
Specifically, the country's Defense Minister, Delfin Lorenzana, said he was concerned about China's actions and warned Beijing of military exercises in its waters. Once China exceeds the limit, Manilla will surely "alarm the whole region," the Inquirer quoted Minister Lorenzana's statement.
On the Vietnamese side, at the press conference on July 2, Foreign Ministry spokeswoman Le Thi Thu Hang stated that China's conduct of the military exercises seriously violated Vietnam's sovereignty, further complicating the situation and influencing efforts to maintain peace, stability and cooperation in the East Sea (South China Sea).
"Vietnam made a presentation to and lodged a diplomatic note of protest and demanded the Chinese side not to repeat similar vilolations in the future," Ms. Hang said.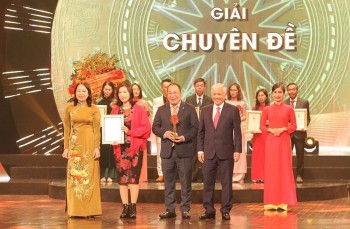 Overseas Vietnamese
VietnamTimes (Viet Nam Union of Friendship Organizations) is a reliable address for overseas Vietnamese to quickly and objectively update political, economic, cultural, and social news. The agency has created a helpful forum and connection between expatriates and the motherland.