"Vietnam's 10 years Vaccine Rollout": Health Ministry Refutes Singaporean Newspaper Prediction
The ministry confirmed Vietnam would vaccinate 75% of its population by early next year, instead of in a 10 years' time as predicted by the Straits Times.
The Straits Times has recently posted a table comparing the number of doses administered, vaccine rollout progress among southeast Asian countries. The article predicts it will take Vietnam over 10 years to vaccinate 75% of its population, the longest among the 11 countries.
Vietnam's Health Ministry on Tuesday afternoon confirmed such a prediction was incorrect and ungrounded. 70 million Vietnamese would be inoculated by the beginning of 2022, creating herd community, stated the organization.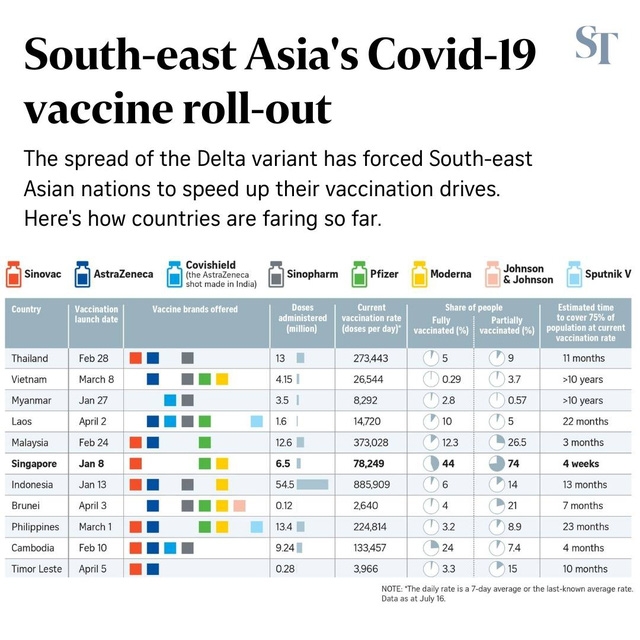 Straits Times predicts Vietnam will have to wait over 10 years to vaccine 75% of its population. Table: Straits Times
The country is expecting 26 million and 65.5 million doses of Covid-19 vaccine in the third and fourth quarter, respectively. As such, it will receive 91 million doses in the latter half of 2021, including 20 million for children aged under 18. The number of doses is way higher than the current one, according to Prof. Dr. Dang Duc Anh, director of the National Institute of Hygiene and Epidemiology.
Anh said Vietnam's coronavirus vaccine was imported from various sources, such as via the global COVAX scheme and donations from other governments. Over three million doses of Moderna donated by the US and another one million under contract will arrive in Vietnam this week.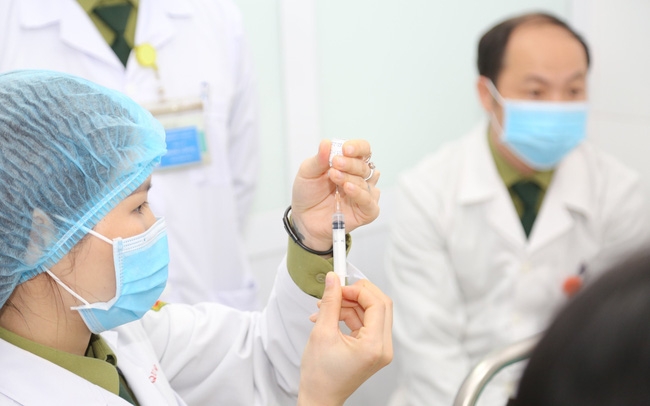 A Vietnamese medical staff prepares to give the jab to one recipient. Photo: Cafe F
Vietnam kicked off the nationwide vaccine rollout on March 8 and has since injected nearly 4.3 million people. Over 300,000 of the recipients are fully inoculated. Localities are speeding up their immunization plans.
The rollout has been deployed in accordance with basic principles directed by the government and the Prime Minister. The jabs are prioritized for hard-hit hotspots and vulnerable localities such as bordering provinces and industrial zones, Health Minister Nguyen Thanh Long stressed.
With a grassroots health system covering the country, Vietnam aims to vaccine around 70 million residents by the end of quarter one next year, thereby achieving herd immunity.
Moderna Vaccine: Everything You Need To Know

The Moderna vaccine is highly effective against the Delta variant, and less severe reactions after injection such as myocarditis, thrombocytopenia. However, it should not be ...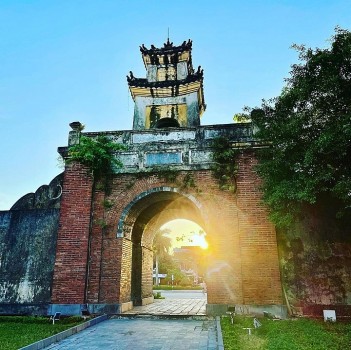 Travel
Quang Binh has many natural wonders as well as magnificent man-made architecture, one of which is Quang Binh Quan