Vaccine Passports from 72 Countries Accepted in Vietnam
Vietnam will reduce quarantine period to 7 days for arrivals from 72 countries with full doses of Covid vaccine or fully recovered, with a set of criteria known as vaccine passport.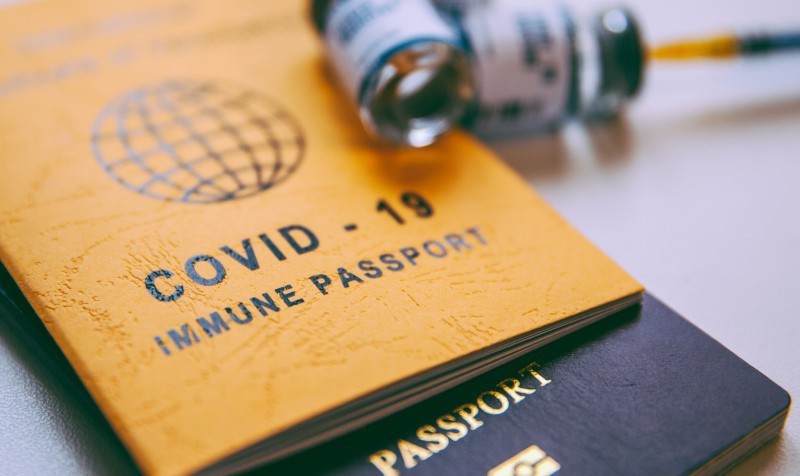 Vaccine passports from 72 countries accepted in Vietnam. Photo: Vietnamplus
On Nov 4, at the regular press conference of the Ministry of Foreign Affairs taken place online about the mutual recognition of COVID-19 vaccine passports, Deputy Spokesperson of the Ministry of Foreign Affairs Pham Thu Hang shared that Vietnam will accept vaccination certificates/passports for arrivals from a selection of 72 countries and territories. When the timing is right, VN will consider adding more countries to the list, making it easier for international flights to regain normal operation.
The public announcement also stressed that the set of criteria for vaccination certificate, also known as vaccine passport, of 72 countries and territories that Vietnam is only a temporary measure. Only those who meet the set of criteria for recognition and the use of vaccines approved by government leaders will gain permission to enter the country.
Vietnam accepts vaccines approved by the World Health Organization (WHO), by the US Centers for Disease Control and Prevention (CDC), by the European Medicines Agency or by the Vietnamese Ministry of Health for emergency use.
The valid vaccine passport comes in the form of an authentication code. Arrivals must carry both electronic and paper version of this code for verification. The valid vaccine passport must be issued by countries or territories with a high safety rating and a widespread vaccination rate. For the arrivals with vaccine passport who are fully vaccinated or had recovered from Covid-19, quarantine period is now only 7 days. The validity of this document can be used directly in Vietnam under the guidance of the Ministry of Health.
Other cases such as those who come from countries and territories where vaccine certificate, vaccine passport, certificate of recover from Covid-19 was not recognized by the Vietnamese government, you can contact the Vietnamese representative agency in the host country. The agency will assist you in getting your documents approved. However, this is only a temporary solution before the official vaccine passport recognition.
Many countries, including Vietnam, have applied vaccine passports to steadily bring economic and social activities back to the new normal.
Here's the infographic of what you need to know about the mutual recognition of COVID-19 vaccine passports.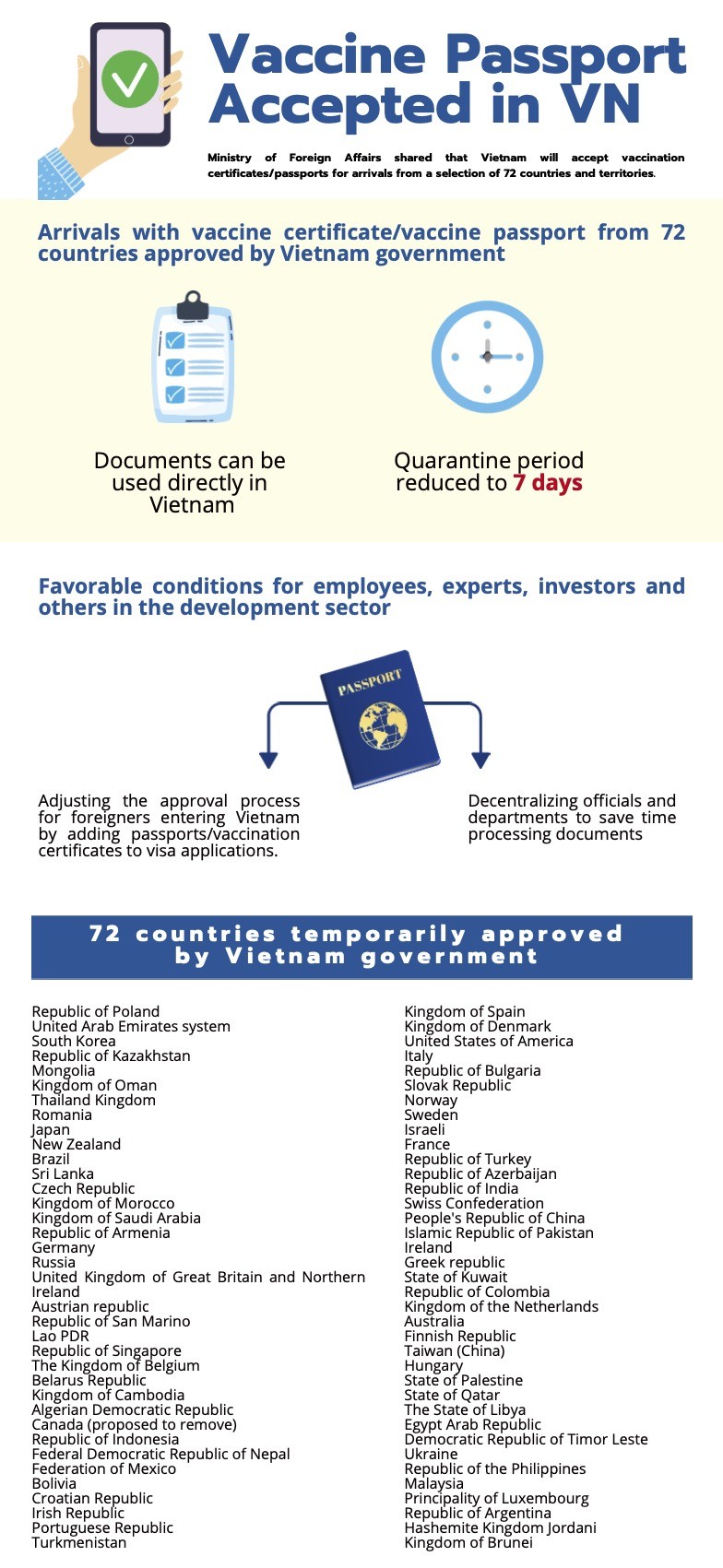 Vietnam approved COVID-19 vaccine passports of 72 countries. Photo: VNT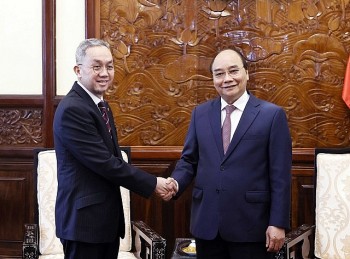 Friendship
President Nguyen Xuan Phuc has suggested Vietnam and Brunei strive to raise their two-way trade turnover to US$500 million by 2025 in a more balanced direction.