Vietnam among hotspots in Asia to see cherry blossoms
Hanoi and the Central Highlands city of
Da Lat
have been named among the hotspots across Asia to view cherry blossoms whose blooming heralds the arrival of spring.
Nhat Tan Village in the northwest of Hanoi has a unique dark pink shade of cherry blossom trees. Photo: Duong Hoang/VnExpress
According to South China Morning Post, Nhat Tan Village in the northwest of Hanoi has a unique dark pink shade of cherry blossom trees, curated by local gardeners. Accompanying these beautiful spring views are cooler temperatures, ensuring a delightful holiday from the hustle and bustle of city life.
Da Lat has about 3,000 bright pink trees. Photo: Bill Balo/VnExpress
Da Lat is also exceptional in the spring and known as the city of flowers with about 3,000 bright pink trees. These blossoms are popular too for their unique shape, many being five-leaf apricot trees.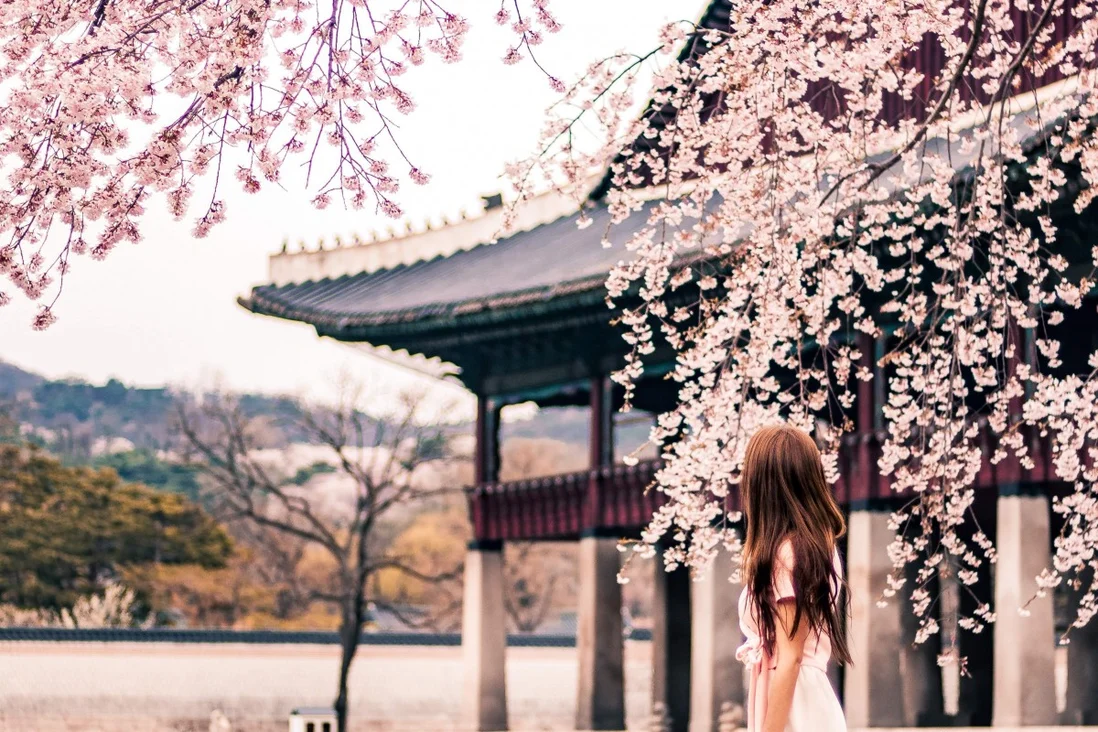 Cherry blossoms in Seoul, one of many places across Asia famous for its springtime colour. Photo: Pexels
Other spots in the list include Seoul and Jeju of the Republic of Korea (RoK). Tourists in the country are suggested to take a stroll by the lake at Seoul Grand Park, located just south of Seoul, or visit old palaces in the city, which make great spots to admire and photograph the flowers while learning about local history and architecture.
Agoda mentioned Walkerhill Hotel Seoul's Douglas House as a possible base, with its wooded surrounds offering a relaxing ambience for guests.
On Jeju Island, one of the top travel destinations in the RoK, king cherry blossoms, which have the largest petals of all cherry tree varieties, can be seen all round downtown Seogwipo, the island's second city.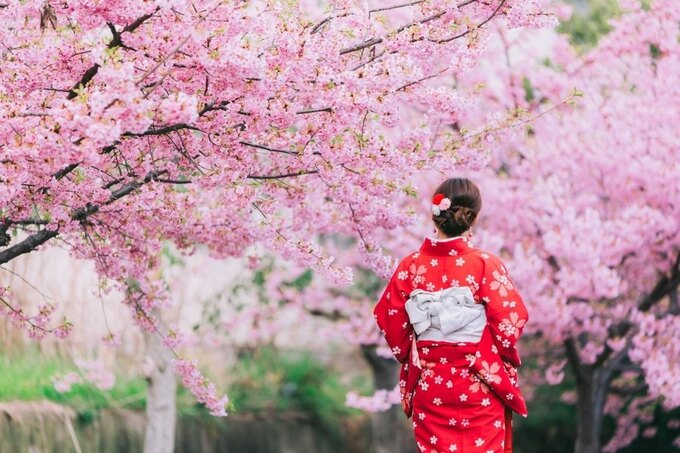 Cherry blossoms in Japan. Photo: KKday
Meanwhile, springtime sees Tokyo's famous Yoyogi Park and Meguro River come alive with colour, but tourists should not miss out on an alternative site to see these blossoms at Yanaka Cemetery.
In April, it is recommended to head up north as visitors can enjoy breathtaking views of the blooming blossoms against the picturesque Mount Fuji in southeastern Yamanashi.
Nagasaki Park is a popular spot for many locals to enjoy walks under canopies of white and pink flowers.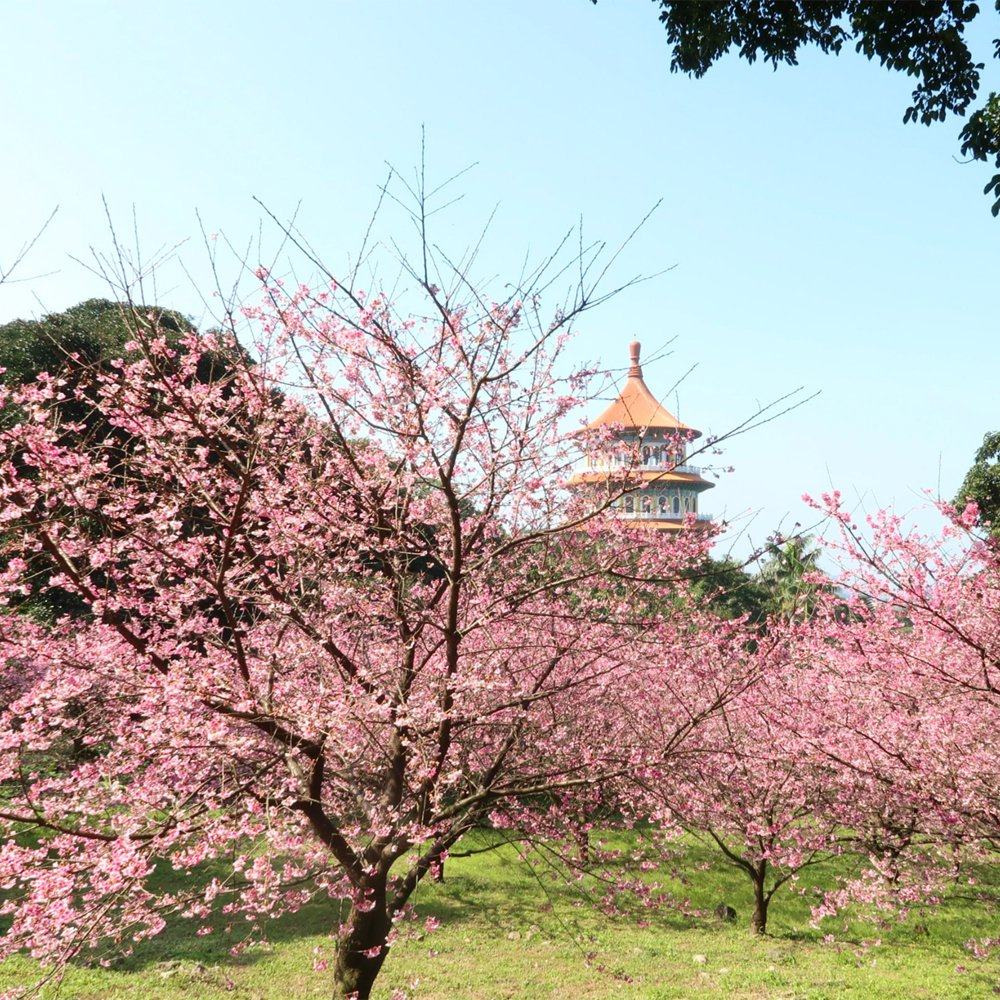 Cherry blossoms in Taiwan. Photo: @OneSimCard/Twitter
In Taiwan, Wuling Farm in Taichung is one of the most popular viewing spots for cherry blossoms in Taiwan, with over 20,000 cherry trees.
An hour's drive from Puli Township in Nantou County is the Aowanda National Forest Recreation Area located behind Wanda Reservoir, home to the indigenous Seediq and Atayal tribes.
Tourists can see plenty of cherry blossom and butterflies there in spring, as well as the majestic Aowanda Bridge that connects the pine forest with the intersection of the north and south streams of the Aowanda River.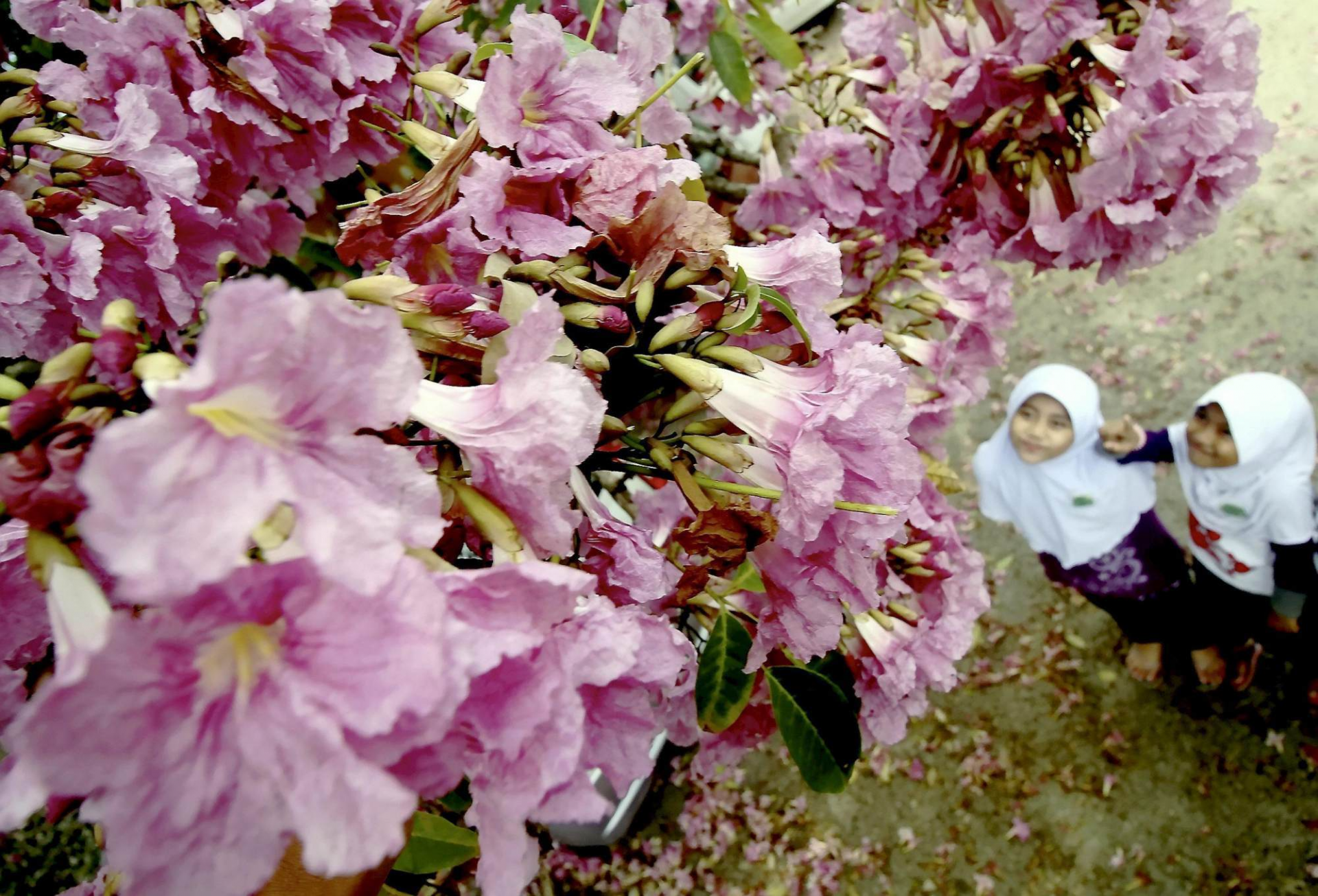 Tecoma season in Kedah, Malaysia. Photo: @MyMalaysia_/Twitter
In Malaysia, every year during the dry season, from February to April, the streets of Alor Setar, the state capital of Kedah, are lined with ethereal trails of pink and white. Known as tecoma trees, these flowers resembling cherry blossoms transform the city. While the flowers can be found in most parts of the city, by far the best-known hotspots are along Jalan Kuala Kedah and Jalan Langgar.
A little further south, another city – Penang – boasts dazzling tecoma blooms, carpeting the roads with petals of pink, white and purple, another reason to visit alongside the city's famous food, culture and heritage.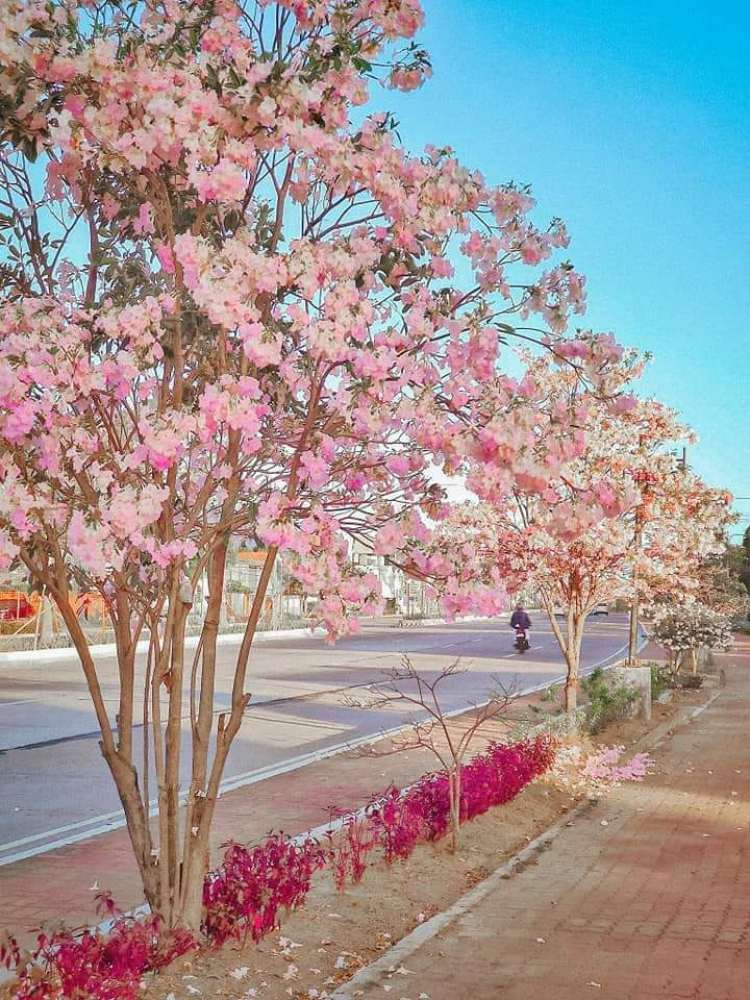 Balayong trees in the Philippines. @IloiloCityAndProvince/Facebook
In the Philippines, in addition to its lovely beaches, Palawan offers another attraction – the Philippines' own cherry blossoms. Known as the balayong, or the Palawan cherry, these trees produce white and pink flowers that bloom every March to April.
Closer to Manila, Dasmarinas, a city in the province of Cavite, also boasts its own faux cherry blossoms. The dainty pastel pink blooms are a product of trumpet trees – a distant cousin of Japan's sakura trees which fall just as gracefully, leaving delicate sheets of colour across their surroundings.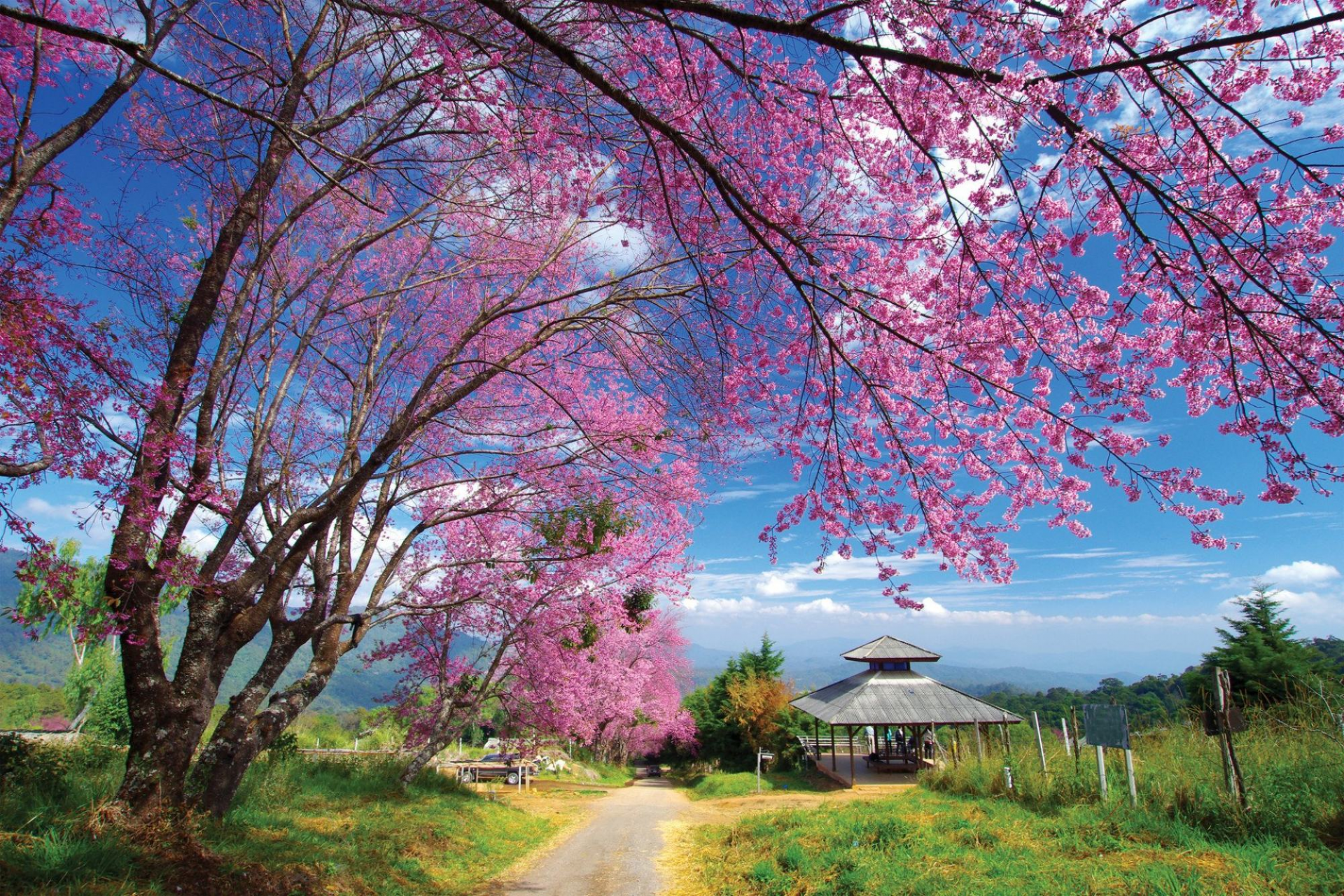 Chompoo pantip in Thailand. Photo: @FSThailand/Twitter
To experience Thailand's equivalent of cherry blossoms – chompoo pantip or trumpet trees – tourists should head to Bangkok's Kasetsart University, which boasts more than 200.
Full bloom happens in March and April, where the trees on both sides of the street are adorned with pink flowers forming a romantic pathway covering the landscape with soft pink petals.
Those unable to experience chompoo pantip could console themselves with the Thale Noi Waterfowl Reserve's blooming pink lotuses./.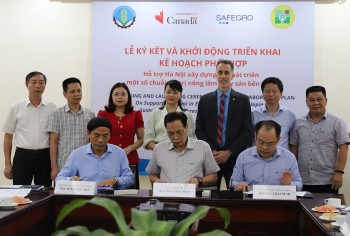 Make in Vietnam
As Vietnam furthers its international intergration, building agro-forestry-fishery high value chains is crucial for the sustainable development of the agriculture sector.