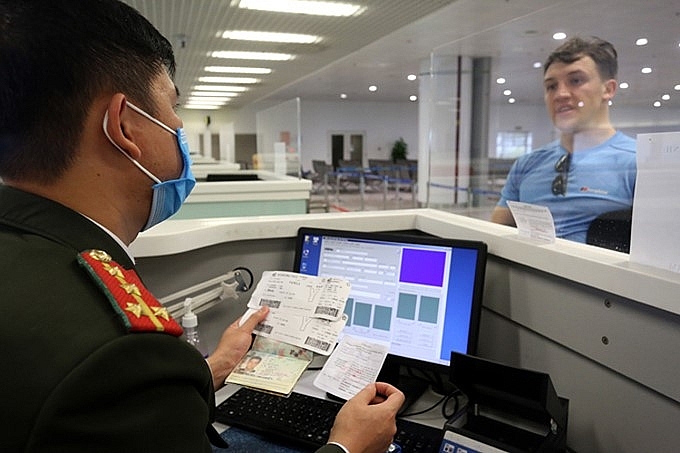 Foreigner on check-in procedure at Noi Bai International Airport. (Photo: Bá Đô)
Citizens from Austria, Poland, German, India, Korea, the U.S., France and China among others are those enjoy the Vietnamese new decree. The list of border gates and airports that will accept an electronic entry has been announced by the government. According to the list, visitors with e-visas can enter Vietnam at eight international airports, or arrive via land at 16 international border gates and via sea at 13 ports across the country.
Vietnam initiated a two-year e-visa pilot program for foreigners from 40 countries on 1st February 2017 and expanded to 46 countries later on. The pilot scheme significantly simplified the visa application procedure for applicants. The application was even enabled when foreigners were not sponsored or invited by individuals or organizations in Vietnam as well as did not present at Vietnam representative agencies to get interviewed.
E-visa is offered by Vietnam Immigration Department to foreigners via an E-visa system. An e-Visa is a single entry and valid for a maximum of 30 days. The payment for the e-visa fee is made via bank account and the fee is promulgated by Vietnam Immigration Department.
Annie Nguyen