600 stranded European expats enabled to return home by Vietnam Airlines
600 German and other European citizens stranded in Vietnam due to Covid-19 disease enabled to repatriate on Monday and Wednesday by two special Vietnam Airlines flights to Frankfurt in Germany.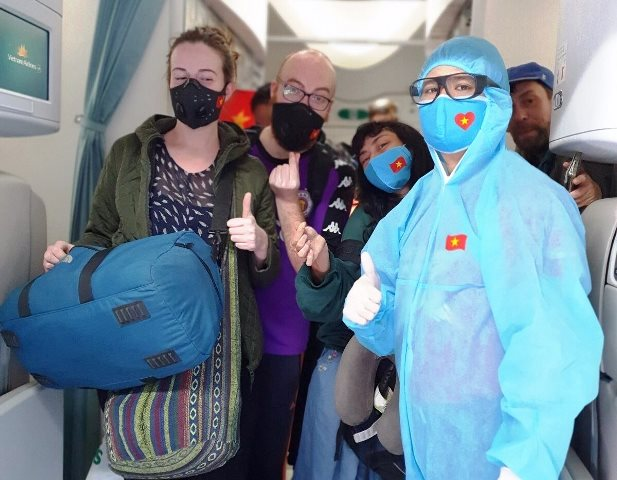 European tourists express their happiness to return home.
Vietnam Airlines in association with German Ministry of Foreign Affairs has made a special flight on April 8 from Vietnam to Frankfurt, Germany which was approved and funded by German government. The previous flight departed on April 6.
These two flights taken by Boeing 787-10 planes carrying the total 600 European passengers departed from Hanoi to Frankfurt, Germany. Prior to boarding, passengers were given a health check and told to keep a minimum distance of two meters when queuing. Face masks were mandatory during the flight.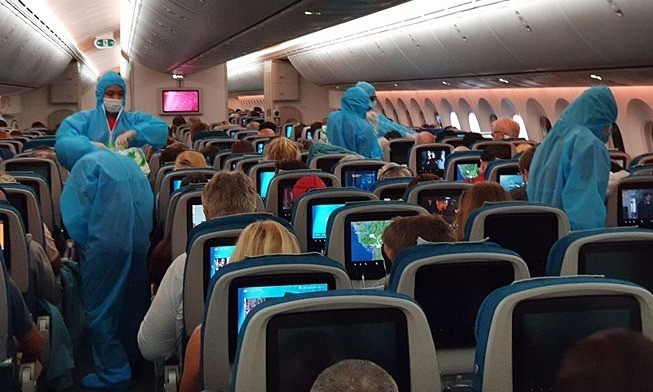 Flight attendants serve European passengers on a flight from Vietnam to Germany's Frankfurt on April 8, 2020.
Beside passenger carrying, these flights also bring medical facilities and donations from Vietnamese government and people sent to 5 European countries include Germany, France, Spain, Italy and the UK for Covid-19 preventive support.
On Wednesday the aircraft also carried 550,000 antibacterial cloth masks donated by the Vietnamese government and people to those 5 friendships.
Europe has emerged as the new epicenter of the pandemic along with the U.S., with Italy leading the world in the number of deaths, at over 17,000, followed by Spain with more than 14,000.
The flights will not carry any passengers on the way back, and is disinfected as a whole after landing.
Vietnam Bamboo Airways used to carry 220 people from HCMC to Lithuania on March 31 and 300 to the Czech Republic on March 25 though Vietnamese carriers suspended all international flights on March 25.
Those flights from Vietnam play their meaningful roles in the strengthening relationships between Vietnam and Germany and other European countries, support the global combat against Covid-19 from Wuhan, China.
Vietnam today reported no any new cases within 24 hours, still remains its total 251 coronavirus infections, of them, 126 have recovered and there have been no deaths. Among recoveries, many European tourists find them lucky to be cured here.
The pandemic has spread to 209 countries and territories and claimed more than 82,400 lives.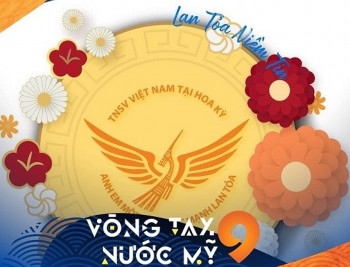 Overseas Vietnamese
Association of Vietnamese Students and Professionals in the United States (AVSPUS), in collaboration with Vietnamese Youth and Student Association in Texas, shall co-organize the series of events named "The 9th America's Arms" (Vong tay nuoc My) in December in Dallas, Texas (USA). It is known as the year-end meeting for Vietnamese youth and students in the US.